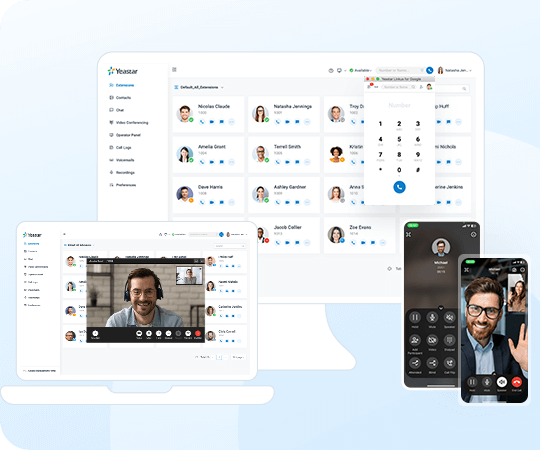 The Complete Business Phone System
Meet the world's leading phone system — reimagined with easy-first calls, video, messaging, integrations, and more, out of the box.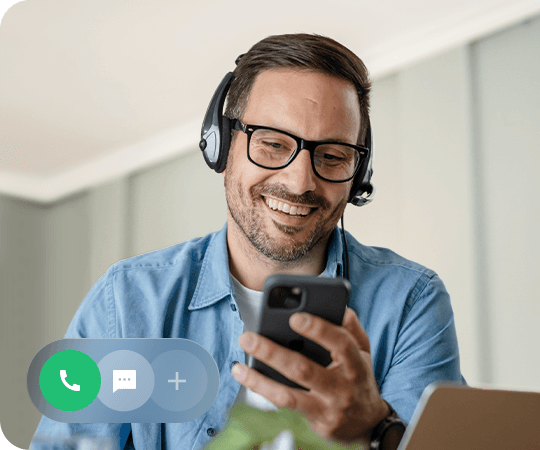 Elevate Your Customer Experiences with Ease
Combine call center, omnichannel messaging, and business communications in a seamless solution for customers and employees.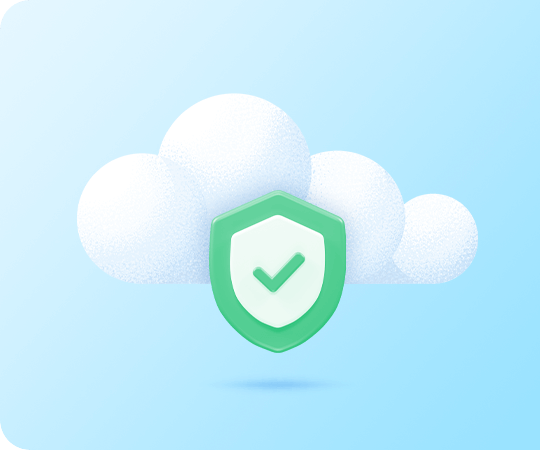 Building Trust in your Cloud Communications
Keep your communications and data safe at every level with enterprise-grade security, reliability, and privacy.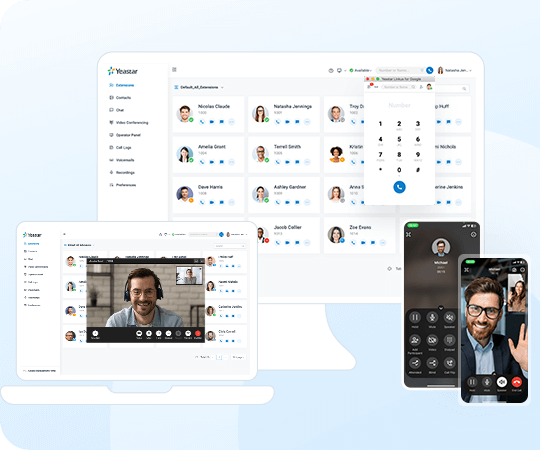 A Solution that Simplifies Your Business
Stay connected from anywhere with Yeastar phone system. Manage calls, voicemails, meetings, and texts using a unified app on any device.