AutoCLIP (Auto Calling Line Identity Presentation) is an intelligent call matching feature, which can redirect a call to original extension.
Yeastar Phone System automatically stores information about outgoing calls to the AutoCLIP routing table. When a person calls back, the call will be routed directly to the original extension (e.g. receptionist) that made the former-mentioned outgoing call. The AutoCLIP list supports up to 100,000 records, and the records can be deleted in the PBX web portal.
AutoCLIP feature is used to redirect the caller of a returned call to the original caller. When customers call back missed calls, they are seamlessly redirected to the original extension users who placed those calls. This eliminates the hassle of trying to reach the right person when returning a call on PBX lines. Customers can conveniently resume their conversations without having to wait for service again or start from scratch.
Watch this video to learn more about AutoCLIP and how to configure it on your PBX.
With the AutoCLIP feature, the embarrassing experience of customers being unable to reach the intended person when they call back to the PBX is effectively eliminated. This ensures a seamless communication process, promoting customer satisfaction and enhancing the overall efficiency and professionalism of your business.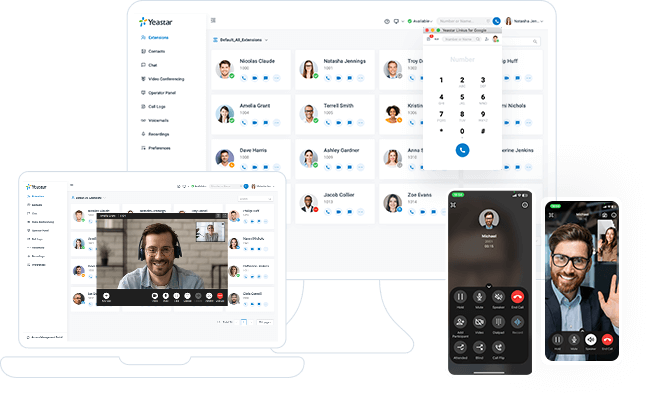 The complete communications solution
Available both in the cloud and on-premises, Yeastar P-Series Phone System unites calls, video, omnichannel messaging, integrations and more in one simple system for your seamless communications anywhere.
Build better conversations with all in one
From call control and messaging to integrations, Yeastar P-Series Phone System has your business needs covered.
Get started with 30-day free trial
Create your Yeastar phone system in minutes & see what all-in-one communications can do for your business today.