Yeastar Linkus for Microsoft Teams
Place calls, check voicemails, look up contacts, and more in Microsoft Teams.
Category:CollaborationWorks with:P-Series PBX System
Calling in Microsoft Teams comes at no extra cost. This app embeds your Yeastar P-Series PBX System's phone extension directly in Teams, so you can access and leverage almost all enterprise-grade features that your PBX has to offer—without leaving Teams.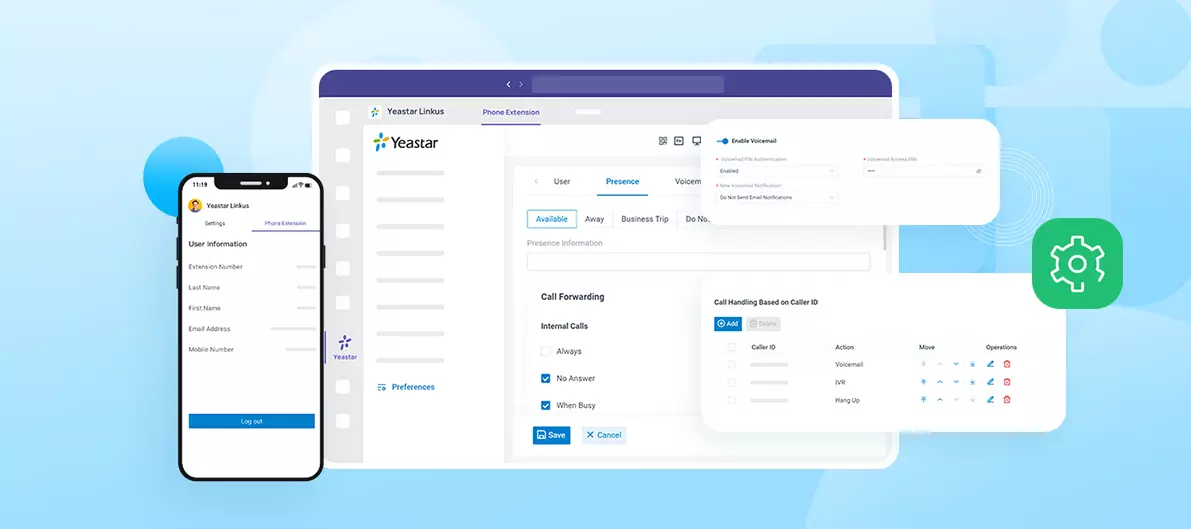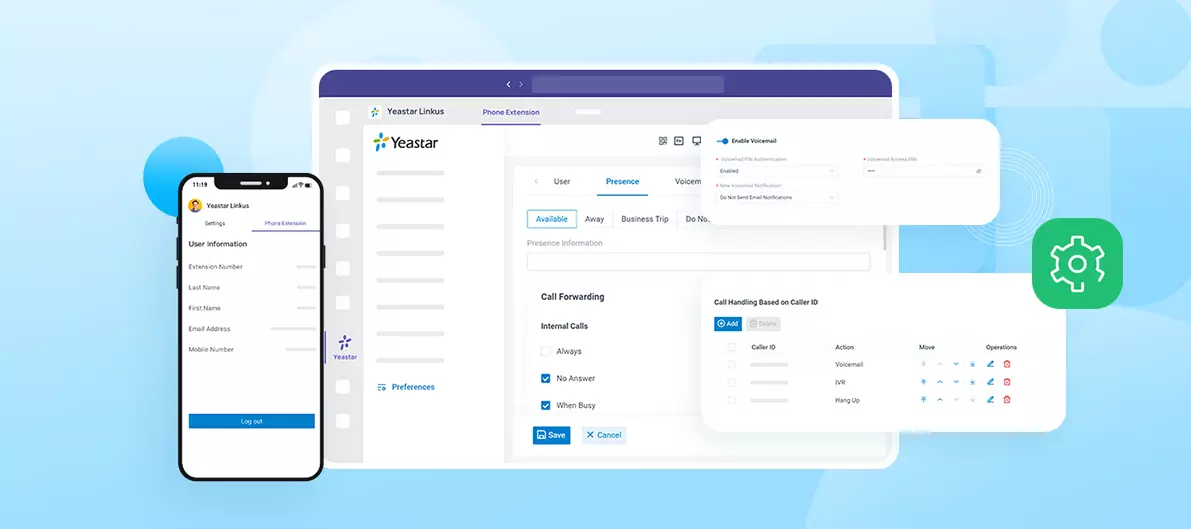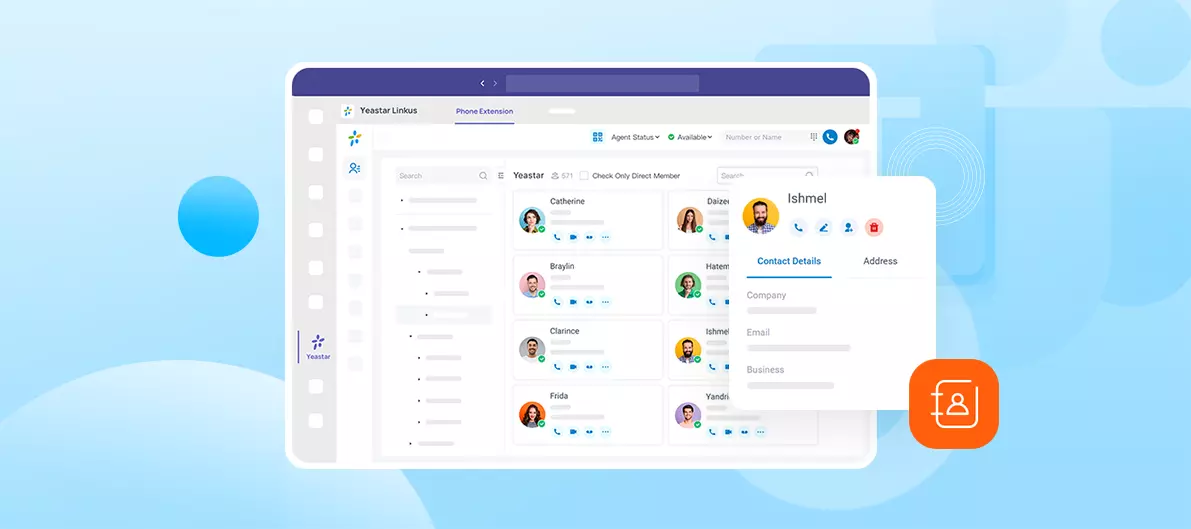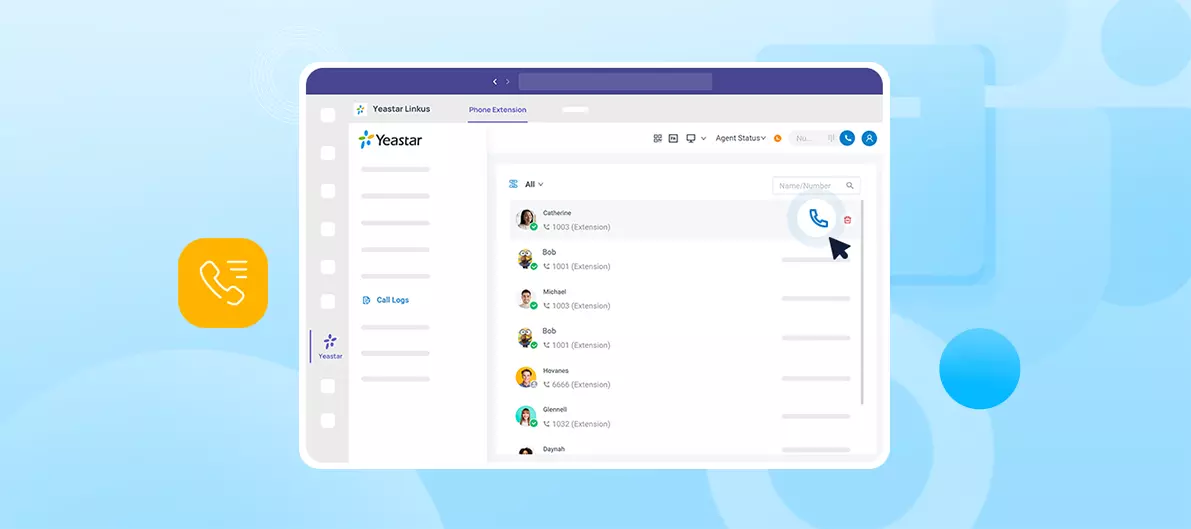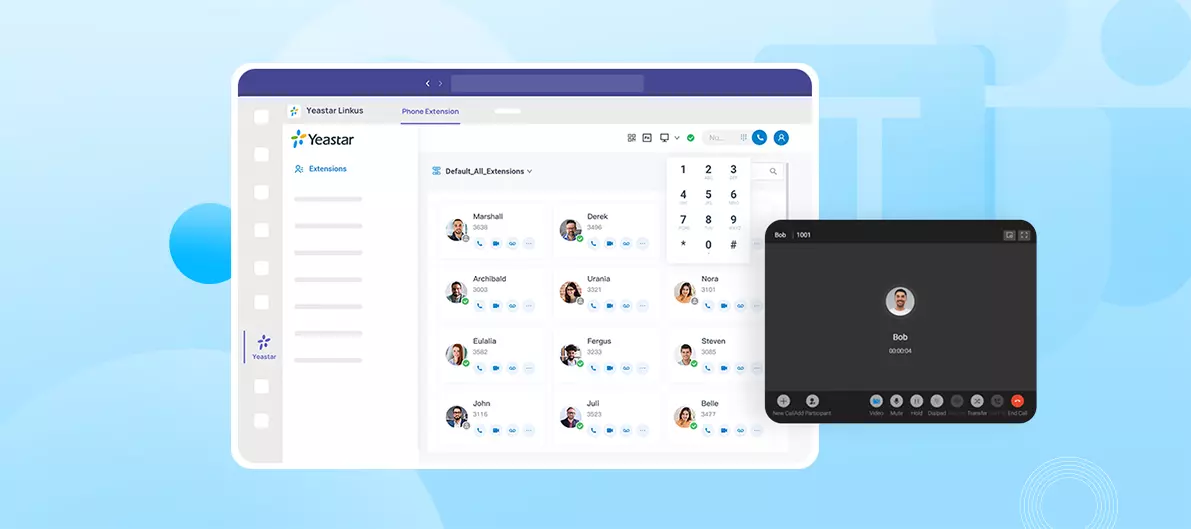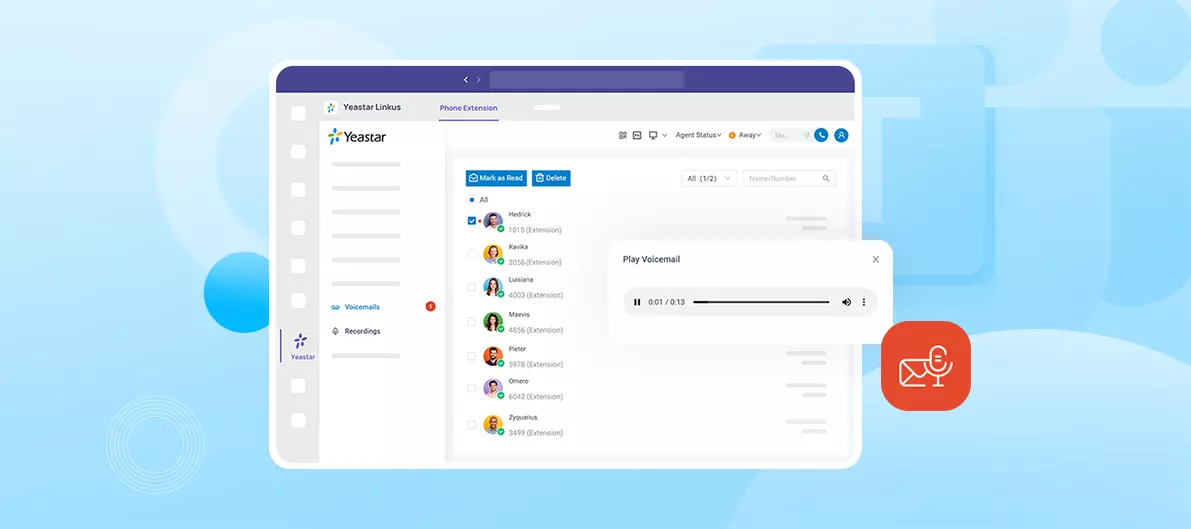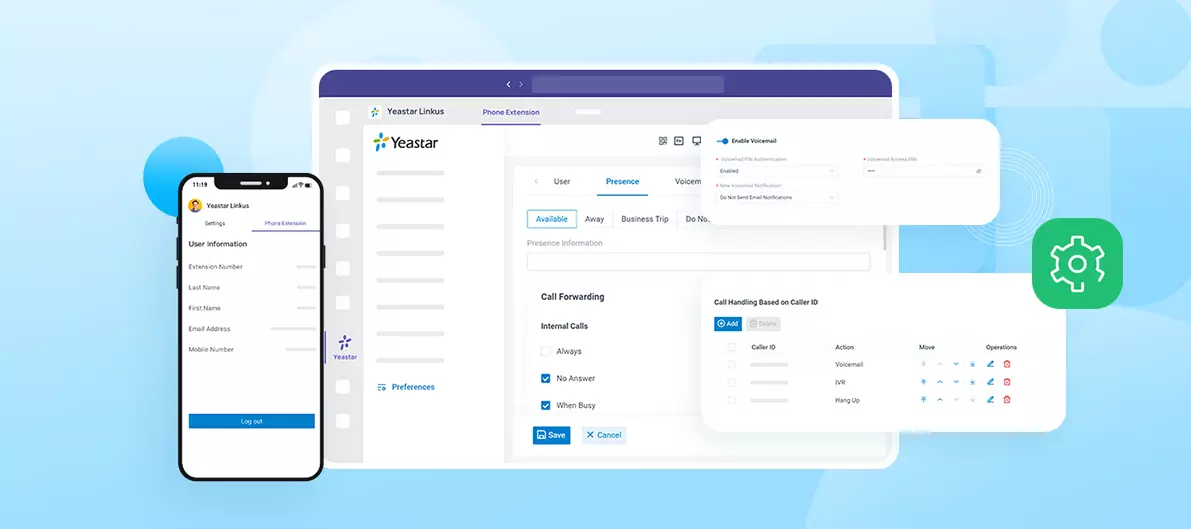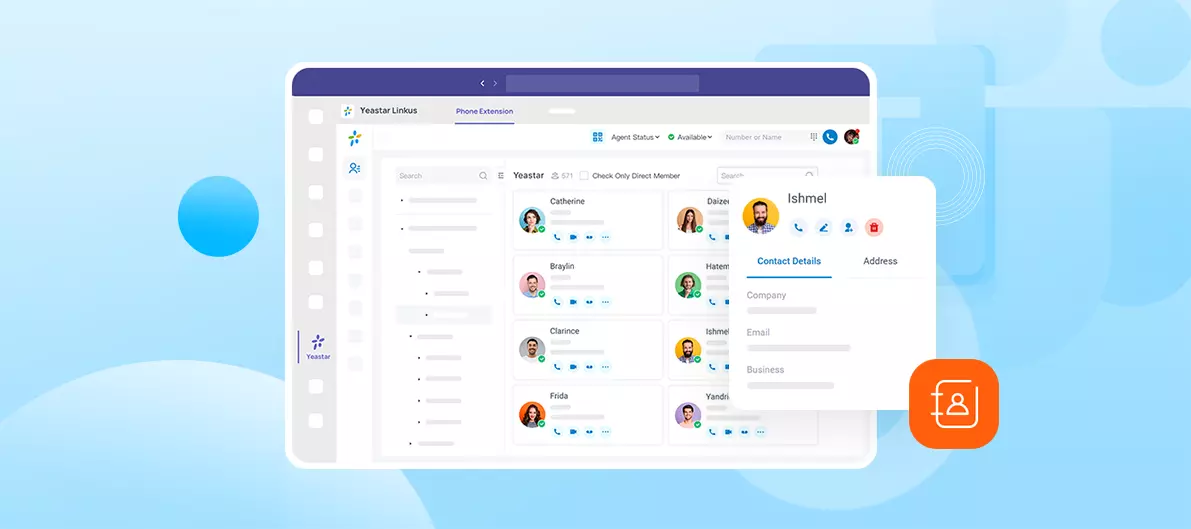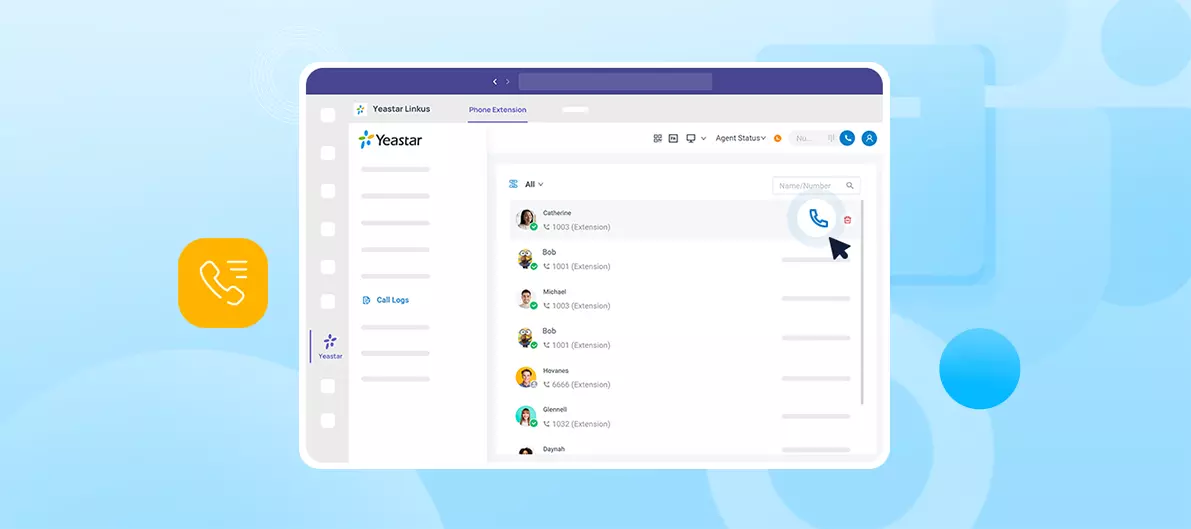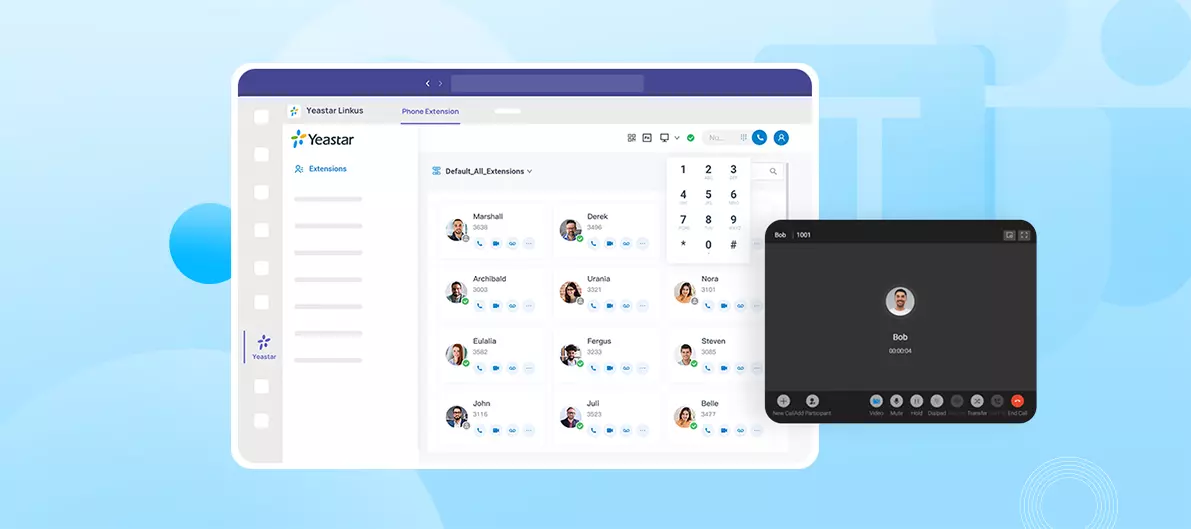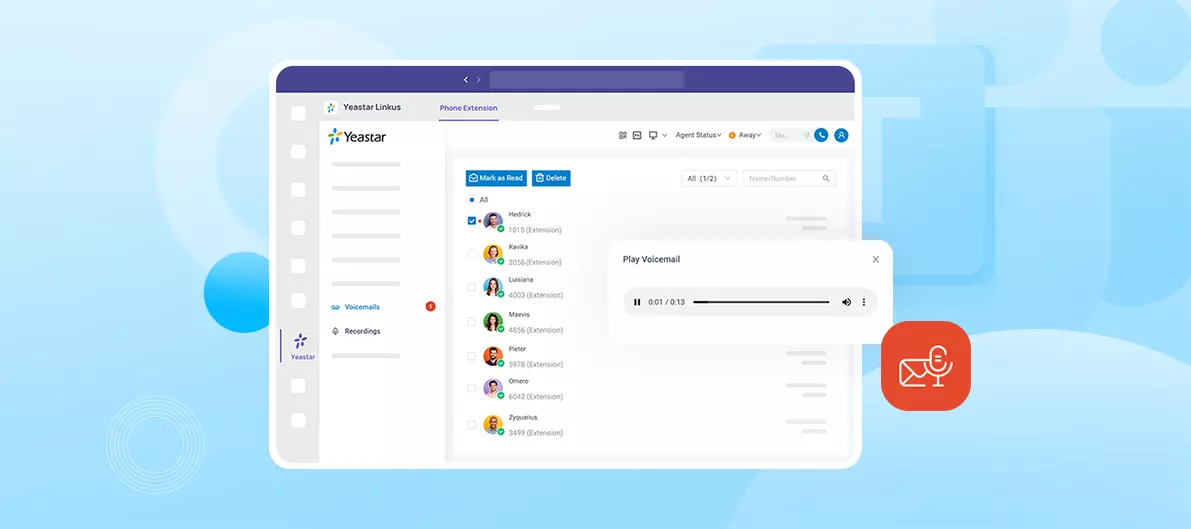 Key Features
Place Calls: Click to dial any phone number, extension, and PBX contact directly in Teams and use Yeastar Linkus Desktop Client as a calling endpoint.
Manage Contacts: Search and manage your personal/company contacts, which can be set to sync your CRM and Helpdesk contacts.
Call Logs: View call history including missed, received, and rejected, and call back contacts from this view.
Voicemails & Recordings: Play and download voicemails and call recordings.
Instant Messaging: Support 1:1 & group chat with other PBX extensions.
Video Conferencing: Initial or schedule a web-based meeting with integrated video conferencing capabilities.
Extension Settings: Modify your extension's call forwarding strategy, ring strategy, presence, and other phone settings.
Featured In
P-Series PBX System
PBX plus more. Available as cloud, software, or hardware.
.
Quick Start Reference
Before you start, you need to have a Yeastar P-Series PBX (Enterprise Plan or higher) and a Microsoft Teams account. You will also need to download and install the Linkus Desktop Client on your computer desktop, so you can click to intial calls right directly within Microsoft Team.
Not having a Yeastar P-Series PBX yet? Apply for a 30-day free trial here.
Login to your Mirosoft Team app, navigate to "Apps" and search Yeastar Linkus
On the Apps section, select Yeastar Linkus and click Add to install the app
After the installation, you will see the PBX extension log in page. Just connect your PBX and enter your extension account and passward to login and enjoy!
For a step-by-step guide with screenshots, please refer to integration guides:
Requirements
Yeastar P-Series PBX: Enterprise Plan or Higher
Microsoft 365 Plan:  Business Basic, Business Standard, Business Premium, E3, E5, Office E1, Office E3, or Office E5
Require Linkus Desktop Client to Make Calls
x
Contact the Developer
Please contact the developer to get the app or for tech support
Developer Websitewww.yeastar.com
Phone Number15362541254
Support Emailtest@yeastar.com
Support Websitewww.yeastar.com