Linkus Mobile Client
Mobile UC. Link Us Anywhere Anytime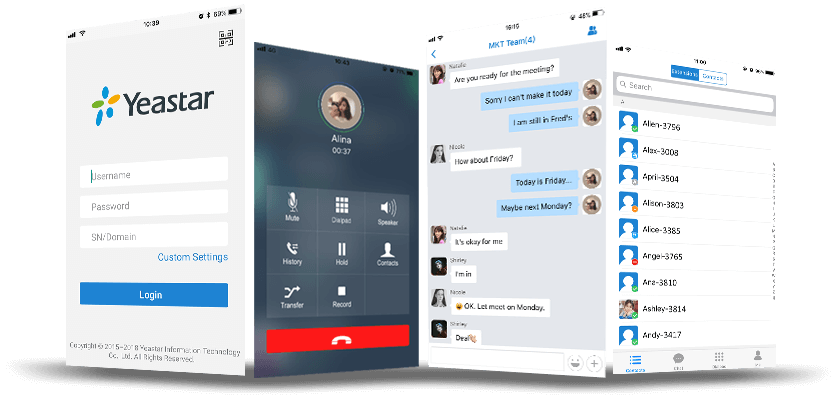 Stay Connected and Work Anywhere
Linkus Mobile client integrates iOS & Android mobile phones with Yeastar Cloud PBX, S-Series VoIP PBX and K2 IP PBX. It enhances efficiency with consistent in-office experience and powerful collaboration features. Never miss a call when working away from the office. And reduce mobile voice charges with VoIP phone calls made through the company PBX.
Bring Your Extension with You
Your office extension follows you when you are on the go. Mobile workers will benefit from one number reach which keeps their mobile numbers private and have instant access to enterprise and personal contacts.
Make and receive business calls
Start an ad-hoc conference with as many as 8 people
Check your voicemails and recordings
Maintain your business identity
Full Enterprise Directory with Presence Information
Extension list provides an overview of your corporate directory. See whether your colleague is available immediately and intuitively with colored presence status indicator, and make attended transfer and blind transfer to them during a call.
Available

Business Trip

Away

DND

Lunch Break

Unregistered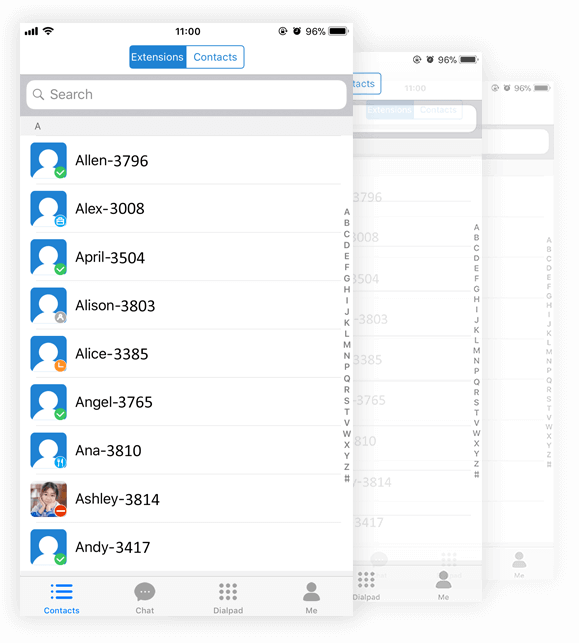 Stay connected. Work remotely.
Free communications solutions and resources to aid working from home.
Learn More