Meeting Room Booking System
Book a Room Whenever You Need One
Book your meeting rooms in advance or on the spot, from a web platform, touch-screen displays, or your calendar apps. View the availability of each room and meeting details. Yeastar Workplace allows you to:
Avoid double bookings and conflicts
Reduce no-show meetings and stolen rooms
Sync with calendar apps and Microsoft Teams
Maximize the utilization of meeting space
Customize your room settings and preferences
Learn More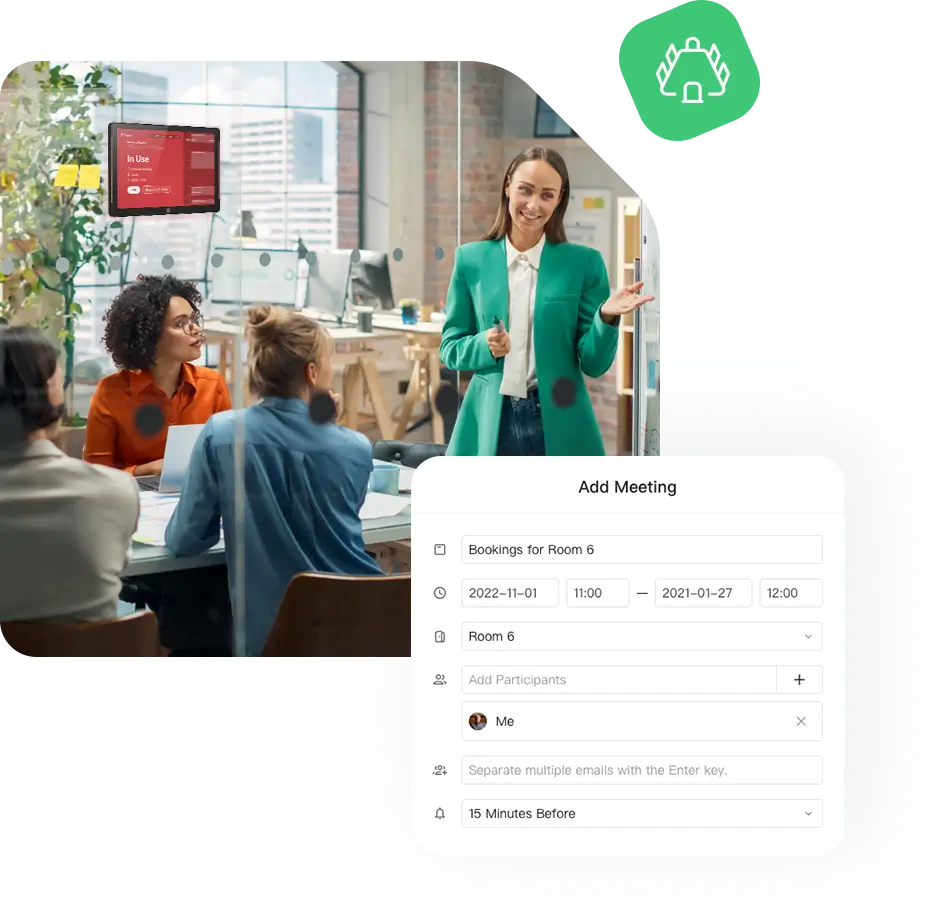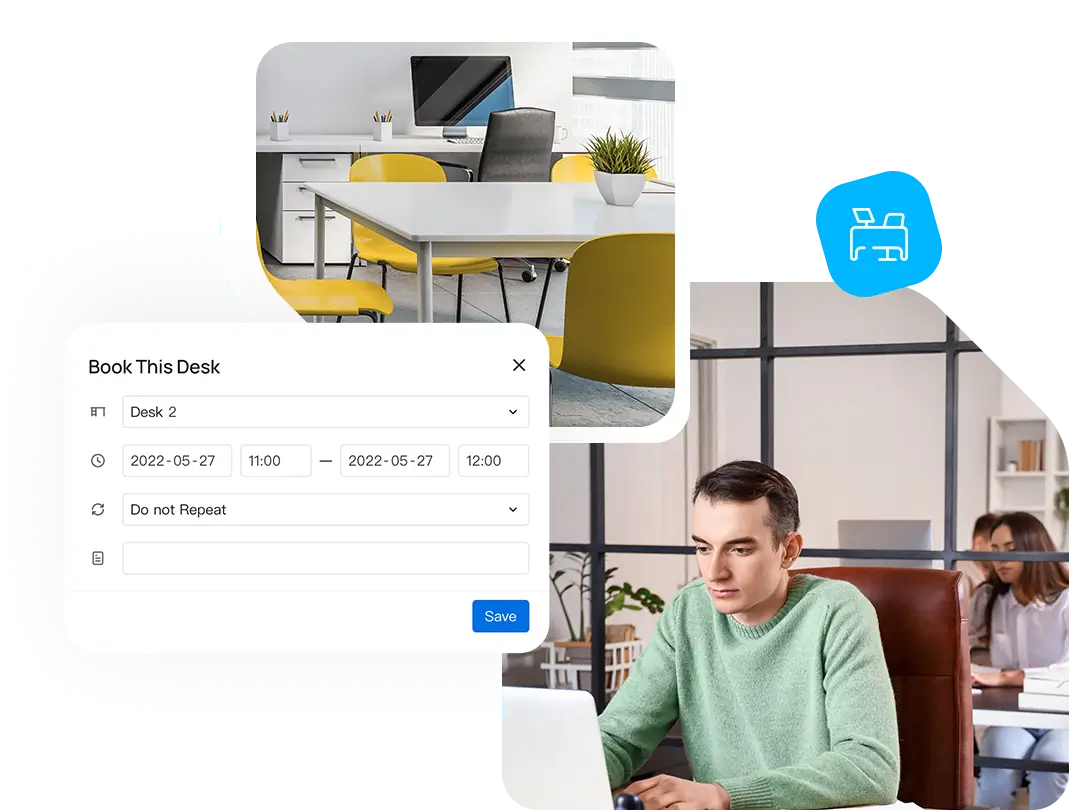 Desk Booking System
Enable Flexible Seating and Desk Sharing
Reserve your desks on demand or in advance from an interactive floor map directly or e-ink desk screens at each desk. View desk availability and location and find colleagues easily. Yeastar Workplace allows you to:
Support flexible and hybrid work models
Attract employees to return to the office
Detect occupancy and free up unused desks
Make the best use of your office space
Adjust your desk capacity and layout
Visitor Management System
Manage Who Is Coming into Your Office
Welcome, manage, and track different types of people entering your facility. Enable self-service screening, check-in, and badge printing and automatic host notifications. Yeastar Workplace allows you to:
Reduce visitor wait times at the front desk
Automate manual tasks and increase efficiency
Create a professional and welcoming impression
Ensure visitor safety and regulatory compliance
Keep a complete record of your visitor traffic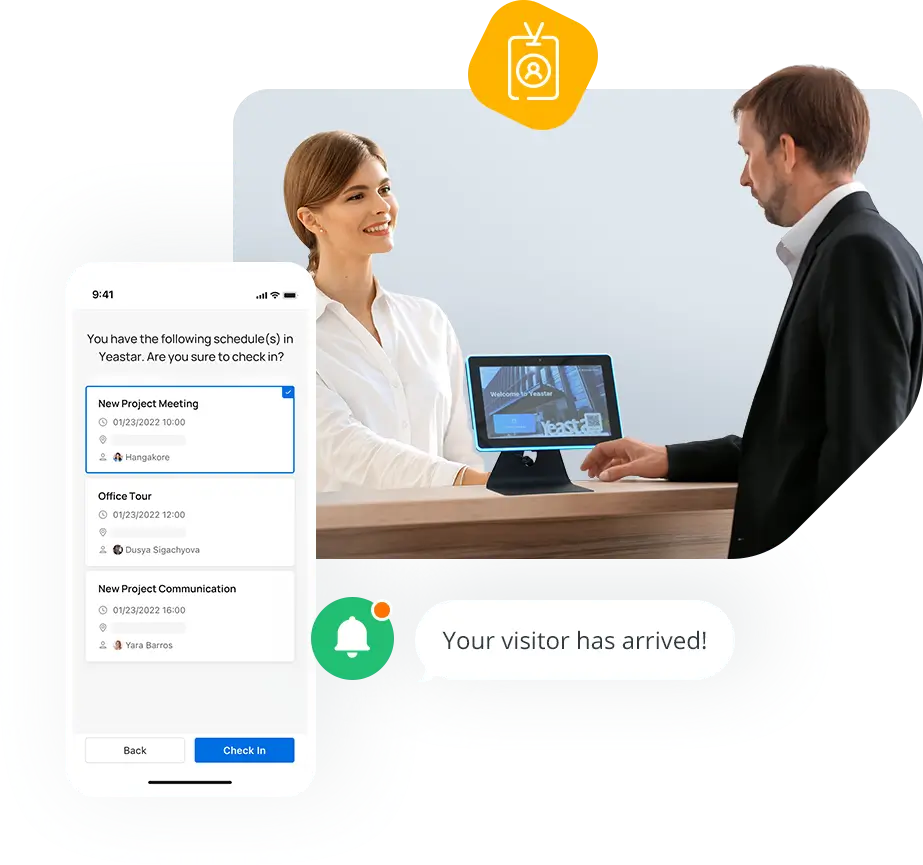 Add Advanced Devices to Elevate Workplace Experience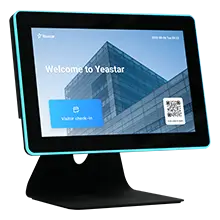 Visitor Screen
Analytics & Integrations
For a better understanding of your workplace and a more seamless user experience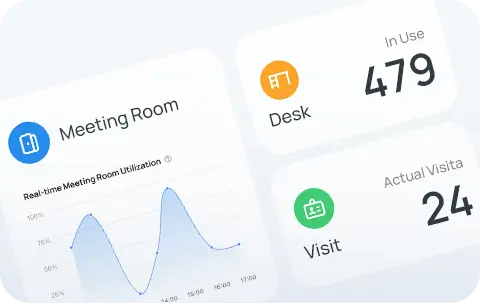 Workplace Reports & Analytics
Instant reports on workplace metrics
Space optimization insights
Customize dashboards for your goals
Data Export for sharing and reporting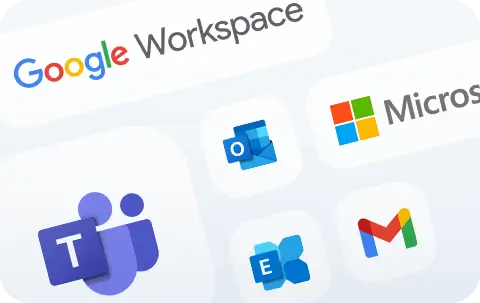 Popular Integrations
Microsoft 365, Exchange, and Google Workspace
Outlook and Google Calendar
Microsoft Teams
Active Directory and OpenLDAP
What Customers Say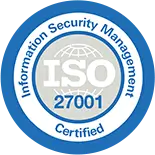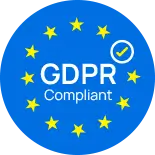 Thomas Sobirey
CEO, datatechfactory GmbH & Co. KG
Yeah, Yeastar!!! Yeastar Workplace is the ultimate solution to manage our Meeting rooms. With the bright Display and its colors, you see the availability of rooms connected to the same Floor at a Glance.
The intelligence of Yeastar Workplace helps us to enhance the workload of the rooms and also saves time, cause no resource is unused because of the wrong occupation.

Alvin Chng
Director, QondaSystem
Yeastar Smart Workplace Integration with AI sensor is a winner for us as it addresses the much-needed automated smart room management that is currently missing in the market for a truly connected IoT space management solution.

Qingwei Sum
Engineer, Eemont Private Limited
We are impressed at how easy it was to set up and configure the system. The configuration steps were straightforward and within a matter of hours, the system was ready to use.
The AI sensor is helpful in releasing the meeting room that is booked but empty so it is available for booking again. The ambience sensor can help us understand the conditions of the room so we can know if the room is conducive for meetings or if its conditions need to be improved.
...
Workplace ROI Calculator
Measure how much you can save by optimizing room usage. Understand your real estate needs. Discover ways to improve the ROI of your office space.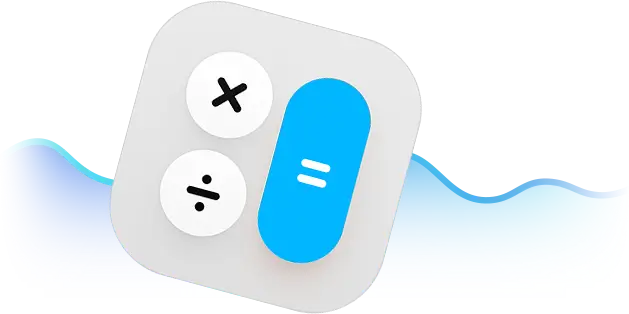 in just three steps
Have workplace scheduling and visitor management solutions in place in 10 minutes
01Sign up
02Add space resources
03Invite employees