P-Series Phone System
Omnichannel Messaging
Manage all your WhatsApp and SMS messages in one place, directly from Yeastar Linkus UC Clients.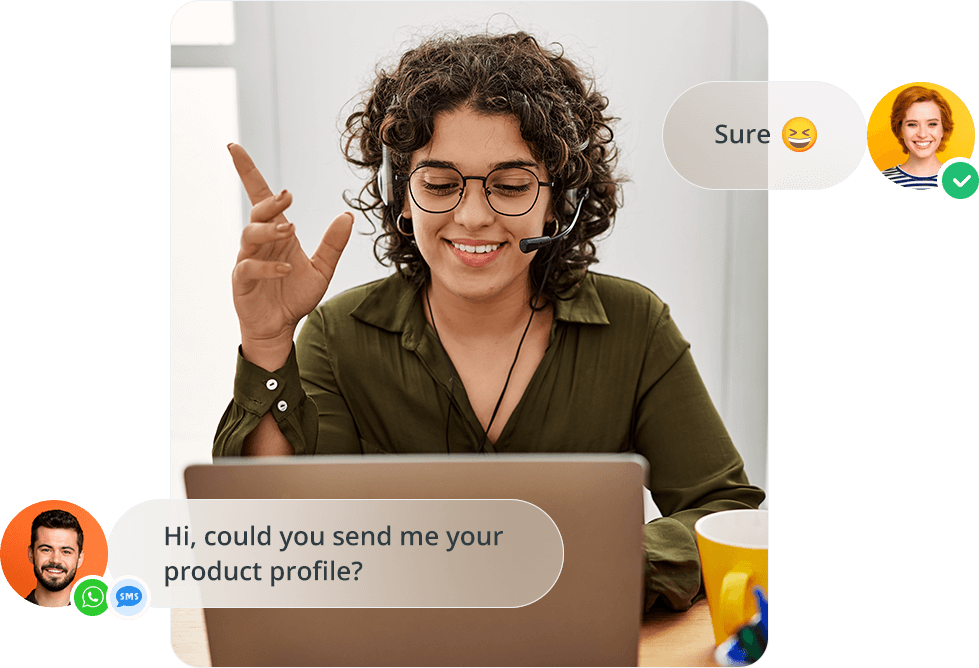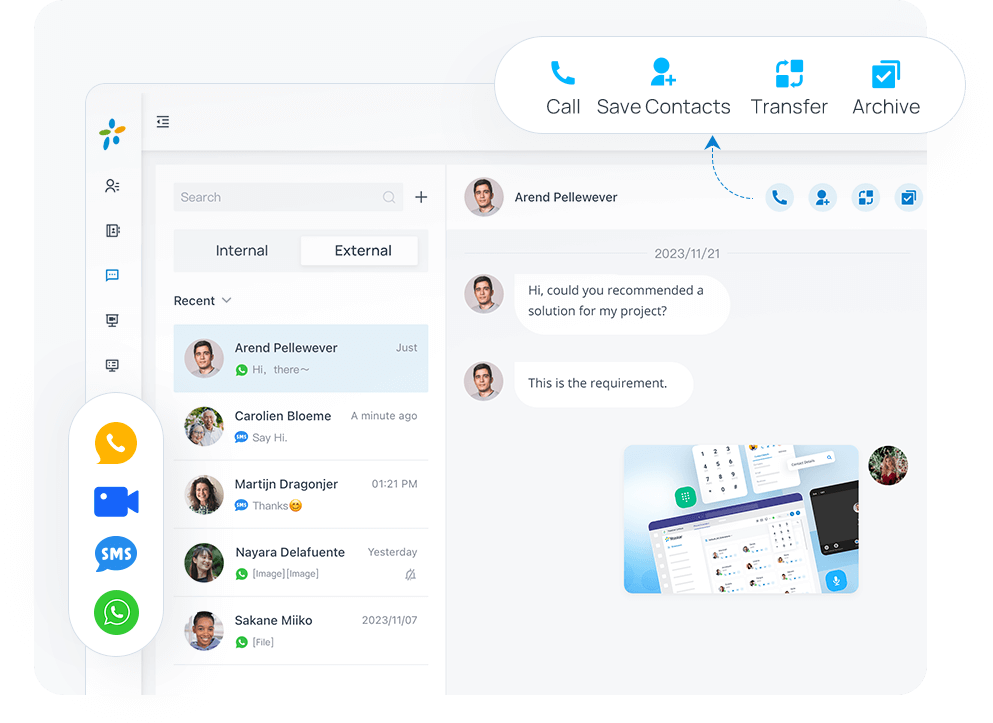 All customer interactions under one roof
Offer your customers more ways to get in touch. Yeastar P-Series Phone System goes beyond voice & video with an omnichannel inbox for messaging channels like SMS and WhatsApp. You can now receive and process customer conversations, all in one single platform.
Calls, Video, SMS, and WhatsApp chats
Help clients across multiple chat channels in one single interface
Remove the need to switch between apps
Keep a central record of all your chat conversations
One unified experience for web, mobile, and desktop users
Respond Faster
Handle all customer chats in one place with chat assignment & transfer.

Chats to Calls
Elevate chats to voice calls in one simple click to improve customer interaction.
Contact Matching
CRM and helpdesk integration for contact matching as messages come in.
WhatsApp integration
Reach 2 billion active WhatsApp users by integrating WhatsApp Business Platform. Scale your support & sales capacity with real-time WhatsApp chat services and improve customer interactions with instant responses. Learn more
Reach out to customers with "Click to WhatsApp" on your website, email, Facebook/Instagram, etc.*
Transfer a chat to a colleague to share the load
Unlimited WhatsApp accounts integration
Total WhatsApp messages sent/received statistics
*Supported by WhatsApp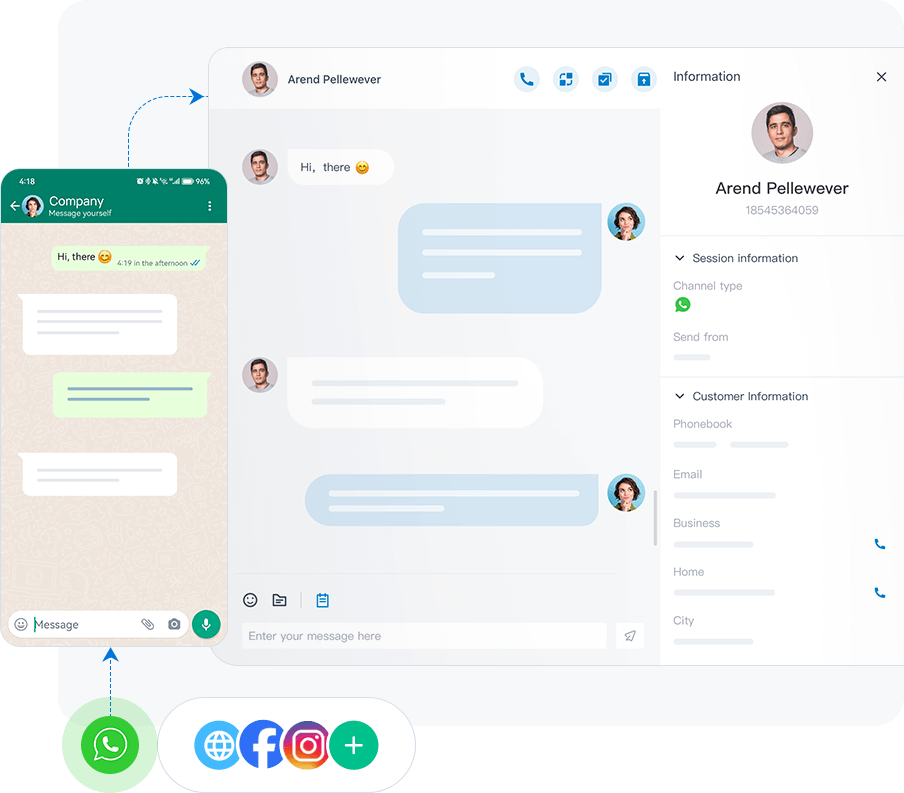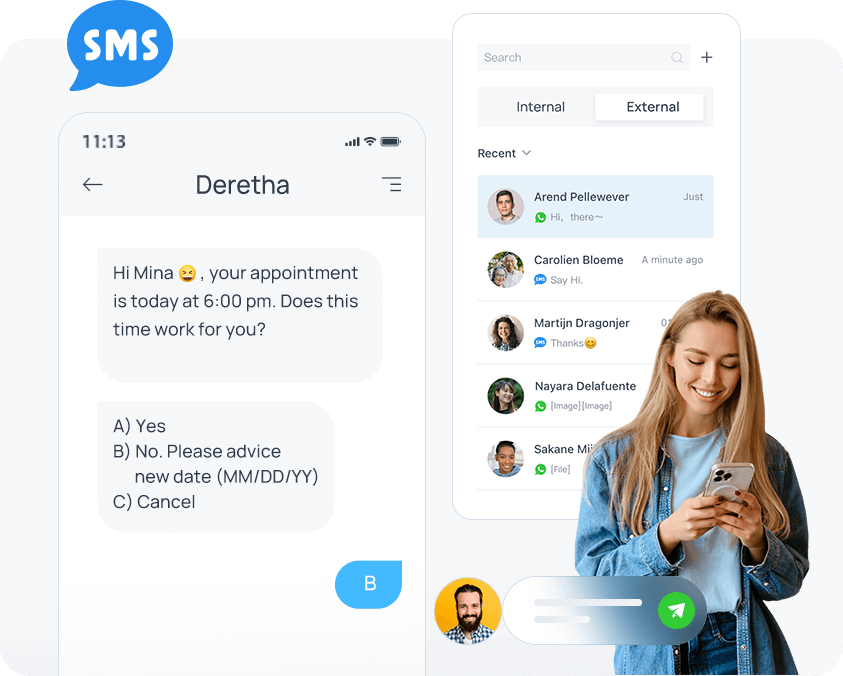 SMS text messaging
Send and reply to your business SMS messages, right from Linkus UC Clients. Enable proactive SMS-based services for customer relationship building, appointment confirmation, promotions, reminders, and more. Learn more
One-way and two-way SMS/MMS
Message through biz number & keep personal number private
Respond from anywhere via the web, desktop, or mobile
Total SMS messages sent/received statistics per number
Unlimited SMS trunks integration: Twilio, Telnyx, Bandwidth, and Flowroute
Ideal for customer care, sales, and support
Contact Center
Add Yeastar call center solution and SMS & WhatsApp messaging to your contact center services, enabling a seamless omnichannel experience.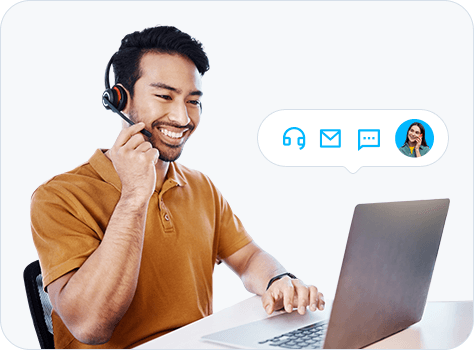 Chat Support
Drive sell opportunities with real-time chat and two-way conversations. Increase agent efficiency by 2X with all customer inquiries in one place.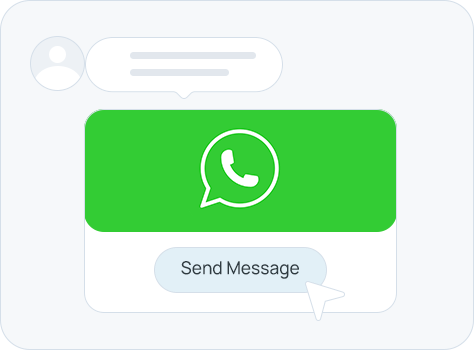 Mobile Notifications
Achieve as high as 98% open rate with text messaging for reminders, promotions offers, transactional updates, and more.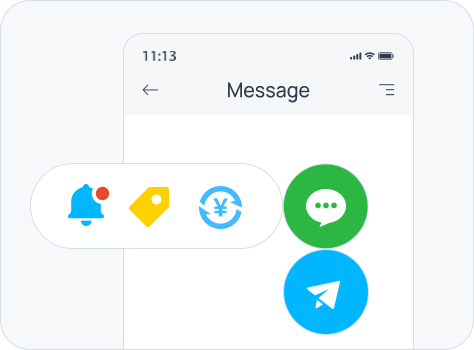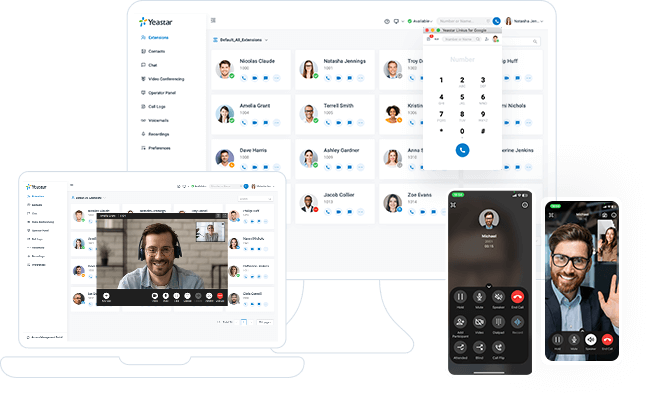 Complete Communications Solution
Available both in the cloud and on-premises, Yeastar P-Series Phone System unites calls, video, omnichannel messaging, integrations and more in one simple system for your seamless communications anywhere.
Contact us today to get more information