Take Courses and Get Certified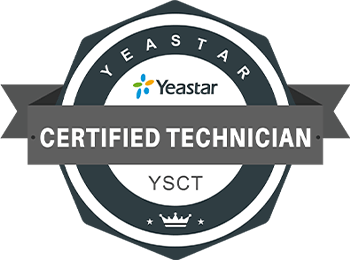 BASIC
Yeastar Certified Technician
Learn how to configure, manage and maintain Yeastar P-Series PBX System (Appliance and Software Edition) and S-Series VoIP PBX at a basic level. Boost your Yeastar PBX knowledge and earn Yeastar Certified Technician (YSCT) certificate.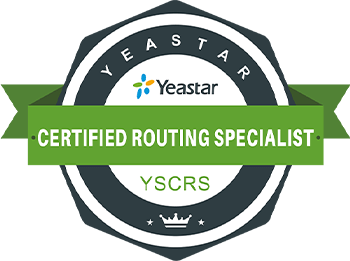 INTERMEDIATE
Yeastar Certified Routing Specialist
Learn how to control S-Series VoIP PBX call routing, route calls between the VoIP PBX and Yeastar gateways, and gain in-depth knowledge about Auto-CLIP and other advanced routing features.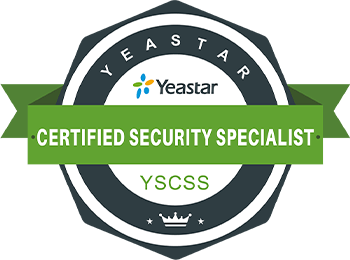 INTERMEDIATE
Yeastar Certified Security Specialist
Learn how to make your telephony system securer than ever via PBX settings, discover the security mechanism of your P-Series PBX and S-Series VoIP PBX, and find out the best way to handle security issues relevant to firewall, extensions, calls and etc.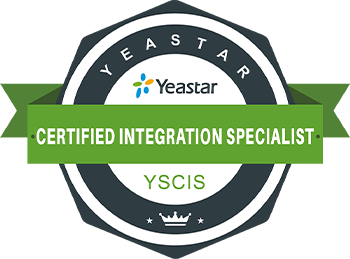 INTERMEDIATE
Yeastar Certified Integration Specialist
Learn how to get your P-Series & S-Series PBX worked efficiently via integration with Yeastar gateways, 3rd-party communications resources, and legacy PBX. Get easy network settings skills to achieve your business goals with your familiar 3rd-party platforms, including Microsoft, ZOHO CRM and etc.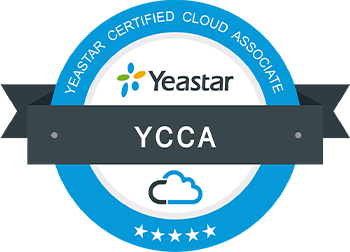 CLOUD
Yeastar Certified Cloud Accociate
Designed for those are new to hosting Yeastar P-Series Cloud Edition, Yeastar Certified Cloud Associate course helps you gain all the skills and knowledge required for the basic configuration and management of Cloud PBX instances, and get essential information on how to use Yeastar Central Management for cloud service delivery.
You can learn the intermediate and advanced courses with our instructor-led Online Webinar or On-site Training Class as an alternative. Check the schedule and learn with Yeastar experts!