Great Enabler for Greater Service
Built for MSP, VAR, and other service providers, Yeastar Central Management (YCM) is a centralized platform to simplify service delivery and on-premises devices management. It enables opportunities to quickly launch subscriber-based, as-a-service UC offerings and create a sustainable revenue stream. On the other hand, you can monitor, provision, and manage a series of Yeastar devices easily and securely from anywhere.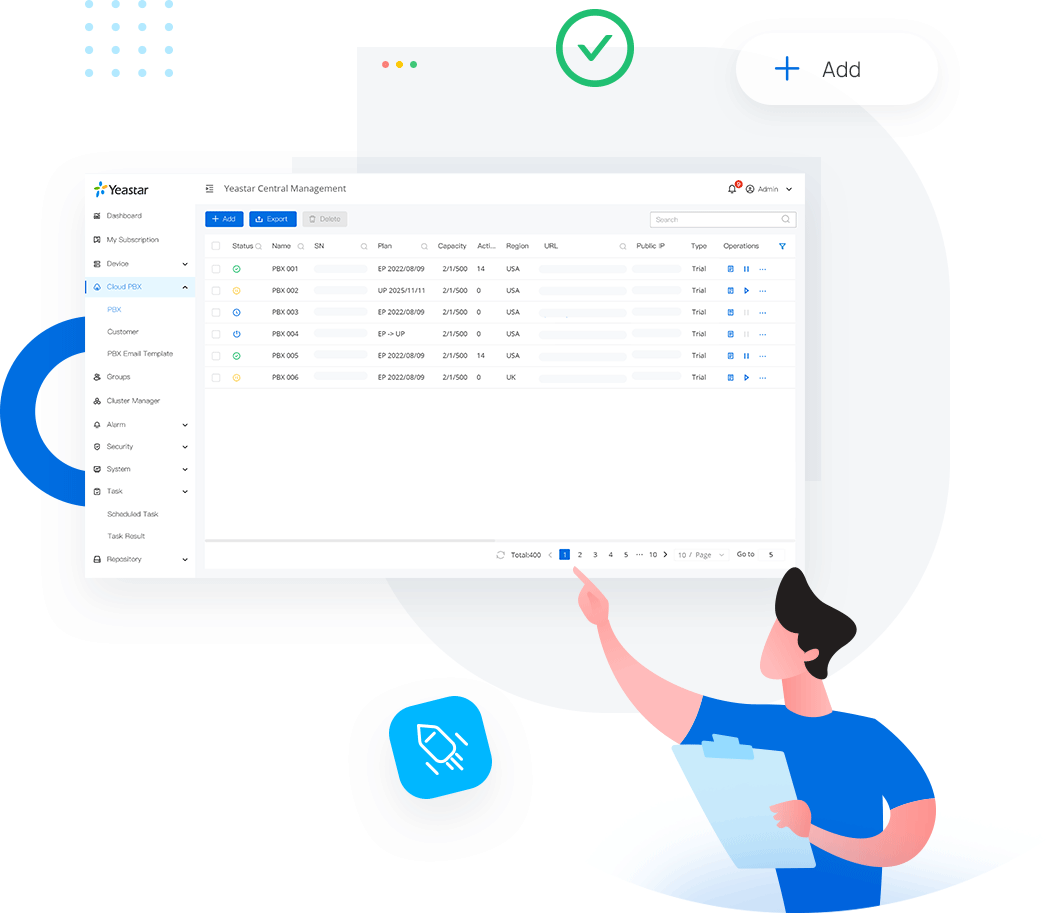 Deliver a Cloud-based UCaaS Experience Easier than Ever
Built for service providers, YCM works as your sidekick to speed up your service roll-out. It only takes clicks to create PBX instances which will go live immediately for your customers. You have the elasticity to dynamically add new users and upgrade their plans. Better yet, a market-ready turnkey solution is available globally through a resilient multi-region network of data centers, allowing you to forget about the upkeep and focus on your business.
View, add, scale, maintain, and upgrade
Grow without capacity limits
Secure-by-design infrastructure
Jump-start with simplicity and profitability
Upgrade, backup, and more scheduled tasks
Manage & Monitor Remotely, Without Compromising Security
YCM also allows for hassle-free management and configuration of customer-premises Yeastar PBX Systems and FXS VoIP Gateways across multiple locations. Gain a panoramic view of devices performance. Check detailed information about each device. Spot issues before customers do and quickly troubleshoot through HTTPS-secured remote connections. Provide your customers with Level 2 technical support and better SLAs.
Add and manage all on one interface
Provision PBXs in bulk with templates
SSH tunneling for secure remote access
Real-time monitoring of customers' devices
Descriptive email alerts on critical issues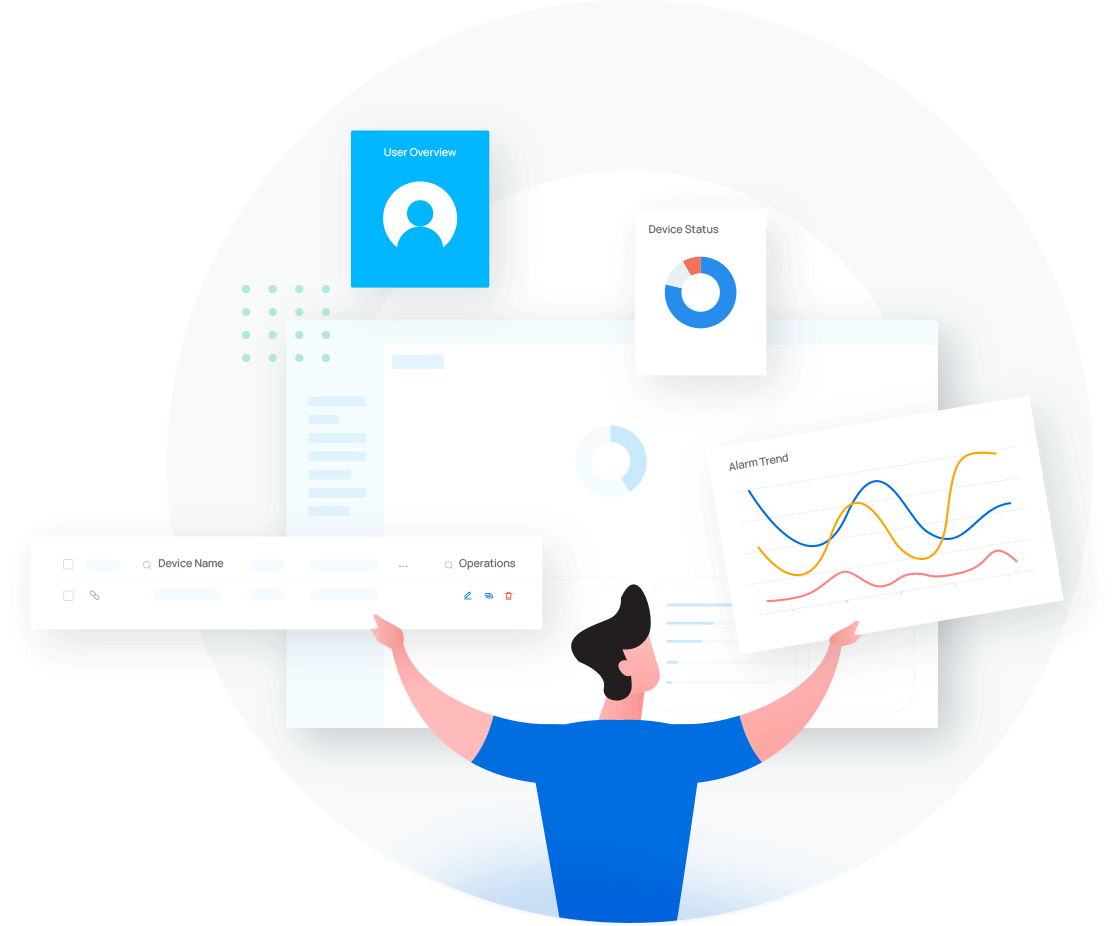 More Provisioning and Performance Tools
30+ Types of Alarm
With proactive monitoring, should a critical issue occur, you will be notified immediately – even before your customer spot it.
Dashboard for Greater Visibility
A widget-based dynamic dashboard real-time overview of all your managed PBX, including PBX status, device status, alarm trend, tasks status, etc.
Central Repository
Check for firmware updates. Upload backup files and restore PBX. Create and apply PBX provisioning templates.
Subscriptions Overview
View how P-Series Enterprise and Ultimate Plans work for your customers so that you can follow up on expired subscribers.
Shared Admin
Add colleague accounts to co-manage YCM and customers' devices. Realize granular administration by limiting permissions, grouping devices, etc.
With Yeastar Partner Portal
Yeastar accelerates the purchase process and simplifies your operation by aligning YCM with Yeastar Partner Portal.