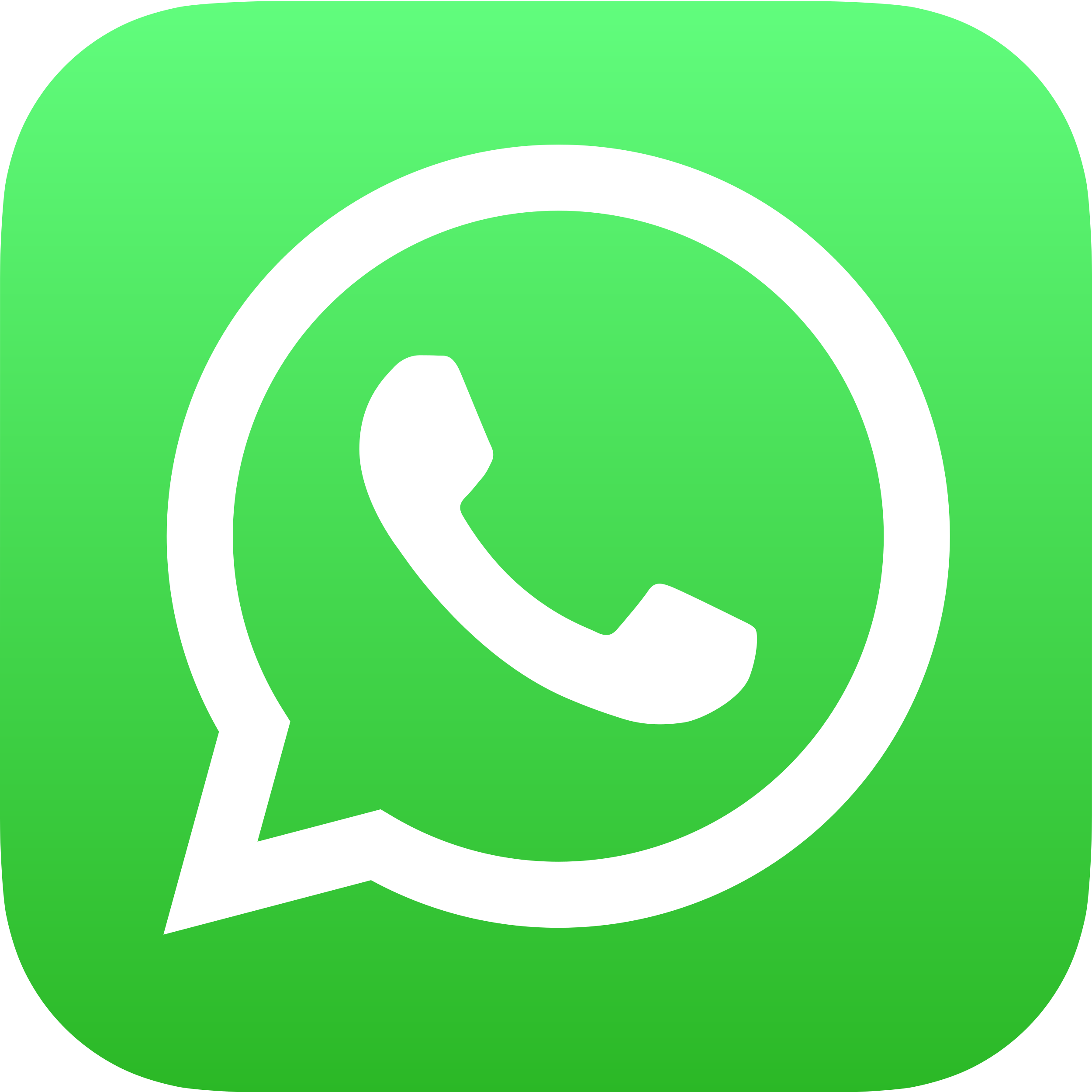 WhatsApp Integration
Reach 2 billion active WhatsApp users and manage your WhatsApp chats directly in your Linkus UC Clients.
Category:MessagingWorks with:P-Series Phone System
Enhance your business communication with efficiency and convenience by seamlessly integrating WhatsApp Business Platform and managing all your business text messaging and internal team chat in one place.
Yeastar P-Series Phone System offers an Omnichannel Messaging feature that allows you to effortlessly reply to WhatsApp messages within Yeasstar Linkus UC Clients, receive real-time notifications, access chat history, and make calls without the need to switch between messaging apps.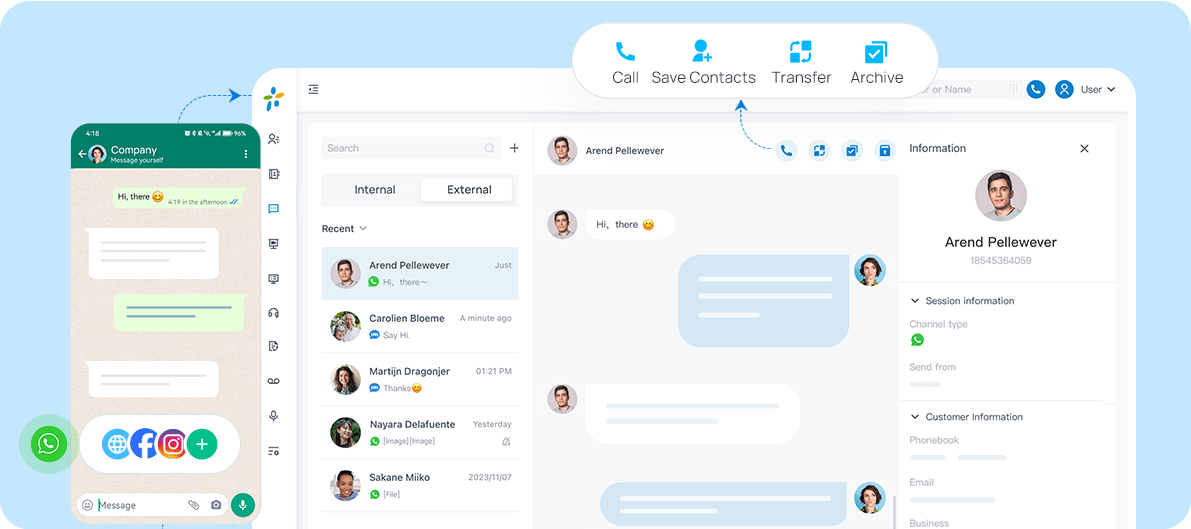 Key Features
Message Management. Send, receive and manage WhatsApp messages directly within the Linkus UC Clients. Access and handle your WhatsApp conversations, SMS/MMS messages, and internal team chats all within a unified interface, eliminating the need to switch between apps.
Chat to Call. Elevate chats to calls in one click in the interface.
Automatic Contacts Matching. Seamlessly match PBX contacts and display relevant customer information when your customers get to you through WhatsApp, facilitating a personalized and efficient communication experience. The PBX contacts include both those created and managed directly on the PBX and those synced from the connected CRM or helpdesk platform.
Chat Assignment & Transfer. Easily assign and transfer chats to different team members to share the load, ensuring efficient collaboration and smooth customer support.
Chat to Call. Elevate SMS chats to voice calls in one simple click.
Unlimited Accounts Integration. Seamlessly integrate multiple WhatsApp accounts, enabling simultaneous access and management.
Central Chat Records. All chats with customers are accumulated and stored in one interface. You can schedule to auto backup and clean up WhatsApp chat history stored in the PBX server.
Statistic and Report. Track total messages sent, received, and failed with a performance list, enabling data-driven insights for communication optimization.
Benefits
Streamline customer assistance across various channels within a unified interface.
Easily switch chats to calls when necessary, maximizing productivity and enhancing customer interactions.
Enable employees to respond from anywhere via web browser, desktop app, or mobile phone.
User-friendly and cost-effective, eliminating the need for third-party services.
*The WhatsApp chat support on Linkus Mobile Client will come in November 2023.
Featured In
P-Series Phone System
Easy-first communications for businesses of all sizes
.
Quick Start Reference
Before you start, you need to have a Yeastar P-Series Phone System (Enterprise Plan or higher) and a WhatsApp Business Platform account.
Log in to "Meta for Developers" portal and create an app of the Business type.
Scroll down to find WhatsApp and click Set up.
Set up an admin system user on the "Meta Business Suite" portal, go to App Dashboard > Business settings.
Log in to the PBX management portal, in the Messaging Settings tab, and configure the WhatsApp channel.
Log in to "Meta for Developers" portal, Go to WhatsApp >Configuration to configure the messaging webhook and subscribe to the webhook field.
Wait for the Status of the WhatsApp channel shows finished.
For a step-by-step guide with screenshots, please refer to the integration guides below.
Requirements
PBX Plan: P-Series Enterprise Plan or Higher
PBX Version: XX.12.0.X or Later
WhatsApp Business Platform Account
x
Contact the Developer
Please contact the developer to get the app or for tech support
Developer Websitewww.yeastar.com
Phone Number15362541254
Support Emailtest@yeastar.com
Support Websitewww.yeastar.com