Simply how you communicate. Amplify productivity
The modern workplace is spurred by digital transformation and businesses are looking for smarter ways to communicate. That's where Linkus Web Client comes in. Built for Yeastar P-Series PBX System, it is a fully browser-based unified communications application with a range of business-critical capabilities to help today's agile workforce communicate and collaborate smoothly and efficiently within and beyond the organization.
Audio/video calling right from the web browser
Instead of installing a softphone on your mobile phone or desktop, now you can make and receive calls and easily
access all key phone system features directly through the web browser anywhere anytime. Easily click to hold,
mute, transfer when you're on a call, and even elevate it to a video call.
Place calls with one click, either audio or video.
Switch to video at any moment during an audio call.
Initiate a new call while putting the current one on hold.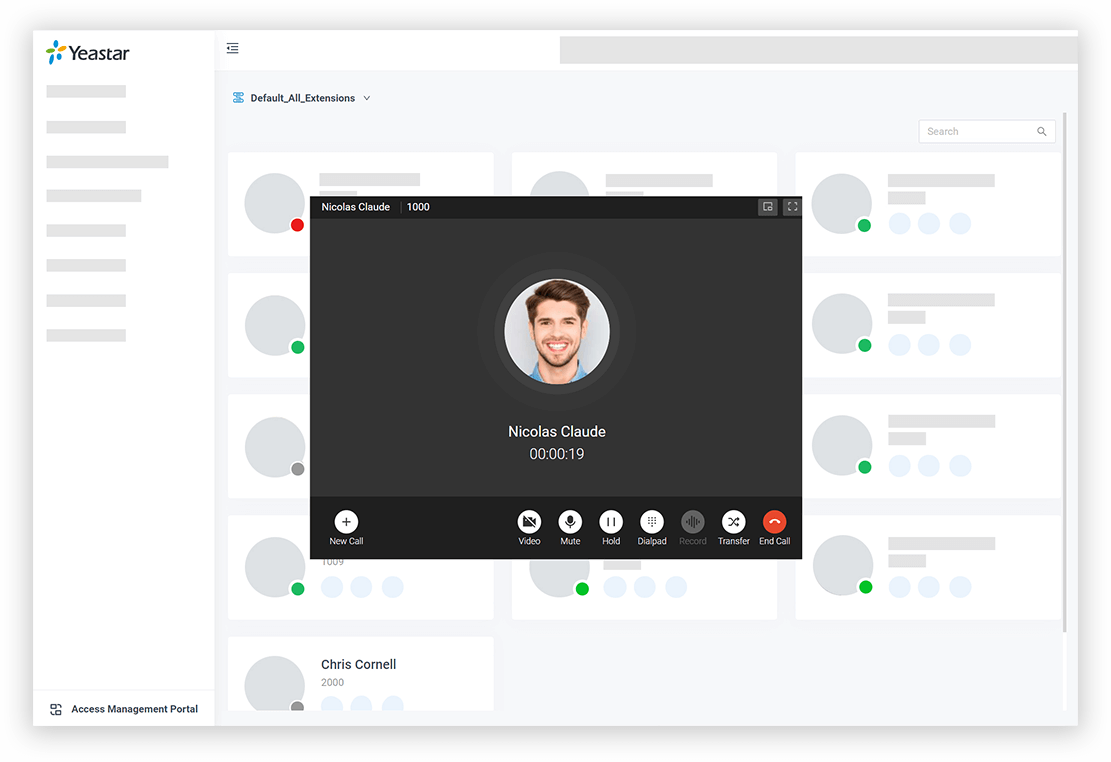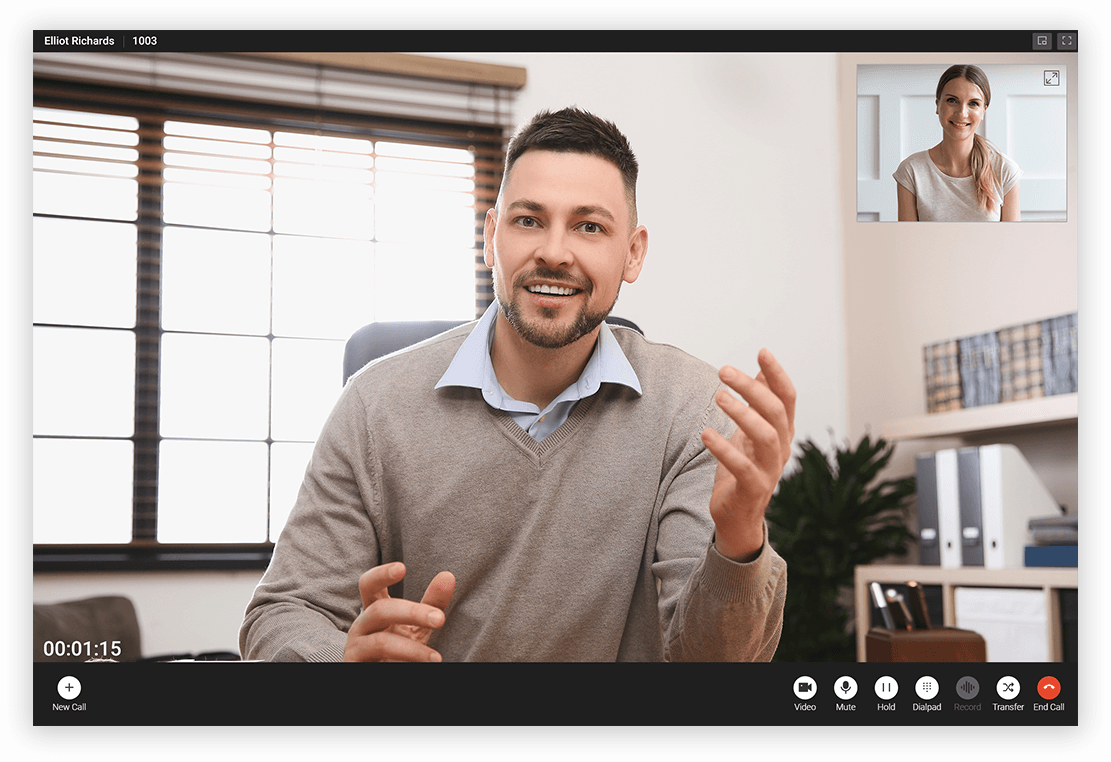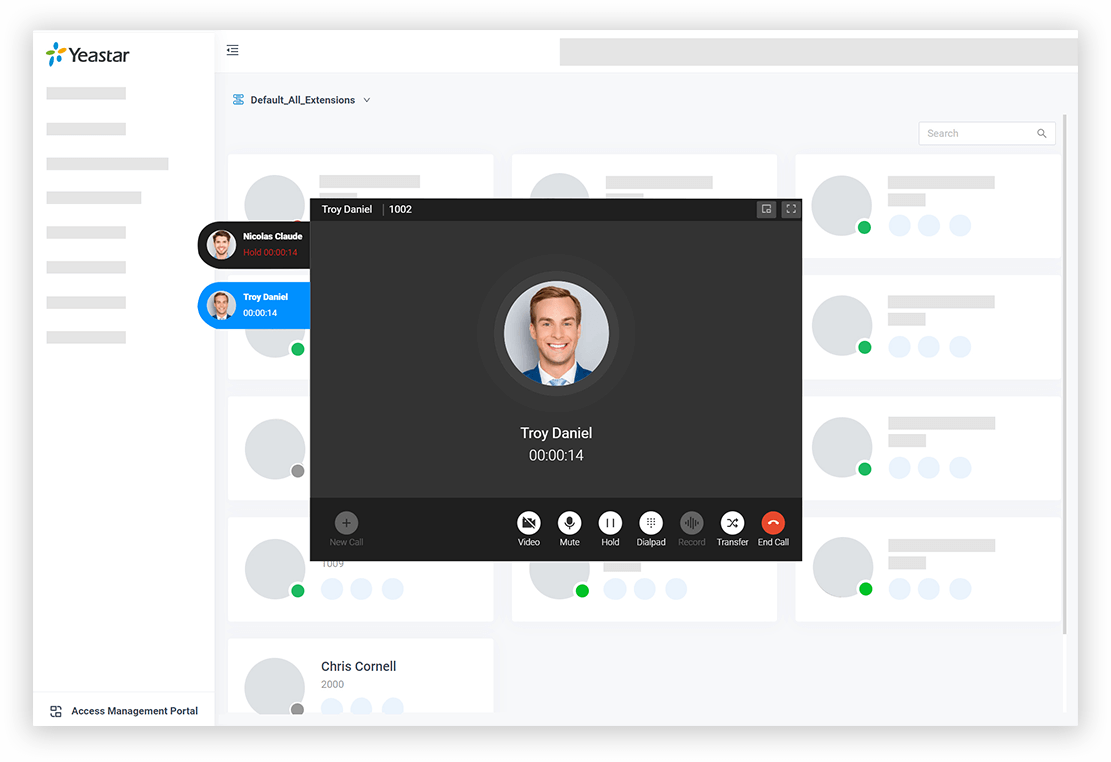 Video conferencing for face-to-face interactions
For budget-conscious SMEs that do not want to invest in pricey conferencing services, P-Series PBX System
introduces a simple yet effective integrated video conferencing solution to help you bring teams and customers
closer together no matter where they are. Right on the Web Client, you can: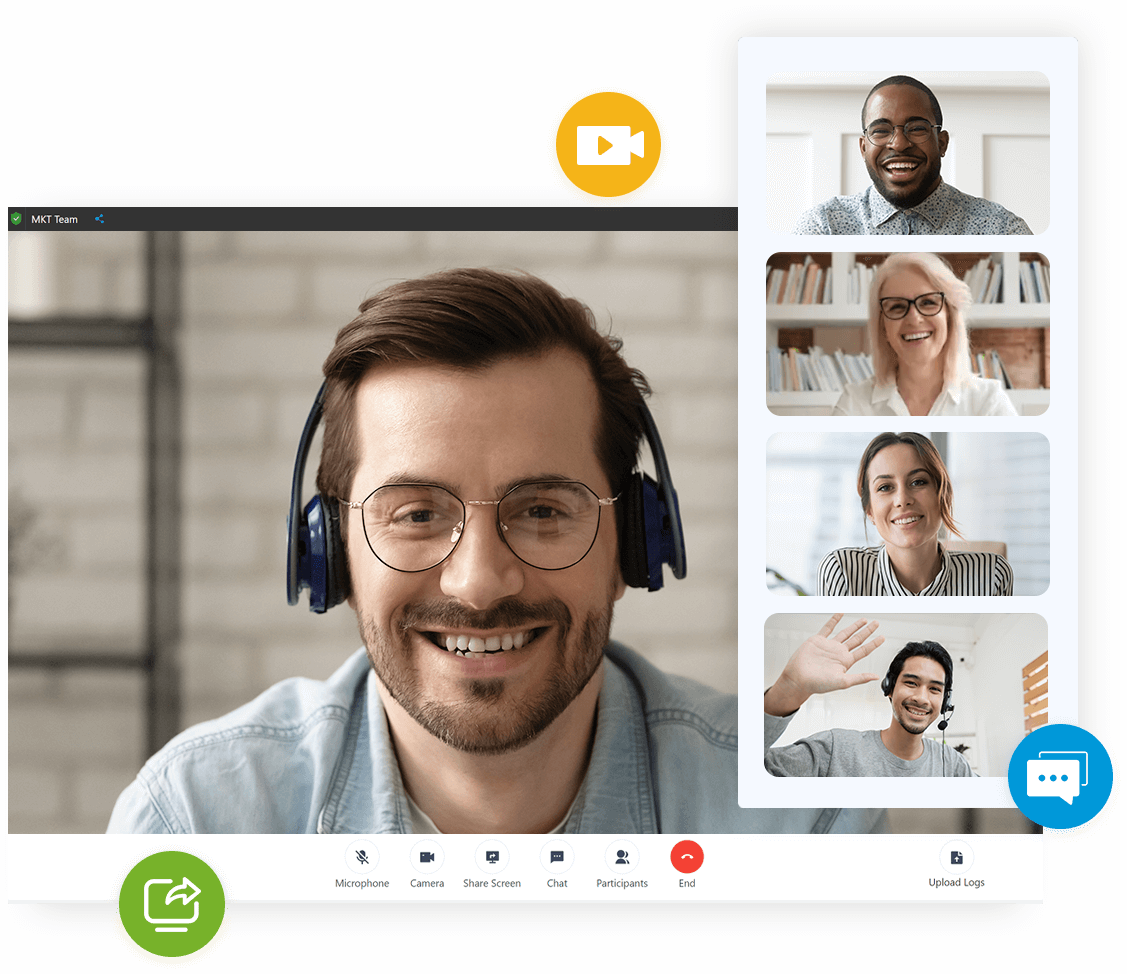 Click to initiate and join an instant or planned conference
Generate meeting links to invite colleagues and customers
See and hear other participants in full HD
Share your screen and chat instantly during the meeting
Stay connected anywhere with
secure and hassle-free remote access
For the drastically increasing mobile and globally distributed workforce, a stable and secure remote
connection to colleagues and customers has never been this vital before. Rest assured, and let
Remote Access Service do the work!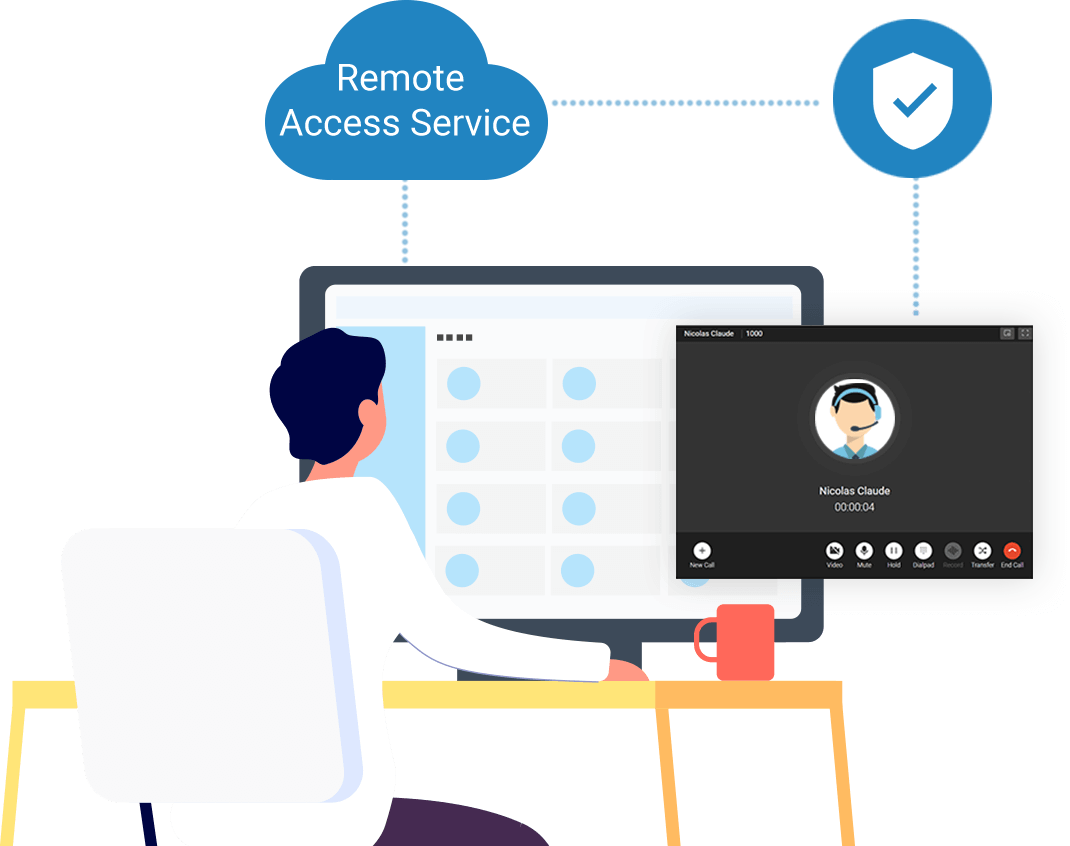 Yeastar supplied domain name with an SSL certificate
Secure remote access to the PBX management portal and Linkus UC Clients
Consistent in-office communication experience for everyone
Setting up remote working environments without configuration headaches
Empower employees with the right set of UC capabilities
Enterprise & Personal Contacts
Efficiently create, manage, and click-to-dial either enterprise contacts or your personal contacts on Linkus
Web Client.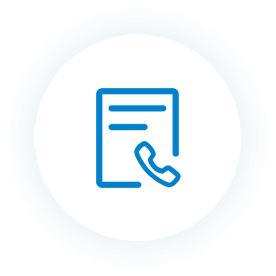 Presence
See the real-time availability of your colleagues before reaching out. Determine the best time and method to connect with them at the first attempt.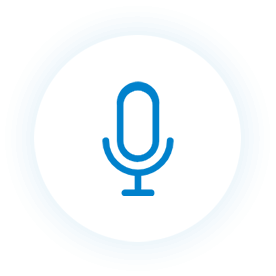 Voicemail
See when someone left you a voice message and its duration and file size. You can play, download, and delete voicemails or simply call back on the web.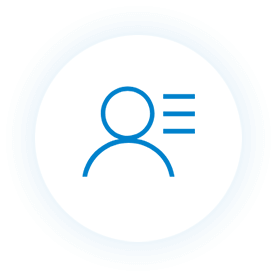 Call History
View missed, placed, and received calls as well as recordings in the Web Client, and call back directly for greater convenience.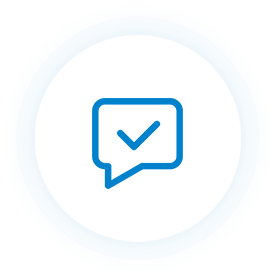 More Than a Web Client
With certain permissions, you are able to access the call center console and operator panel directly on the Web Client to get more tasks done.
The Ultimate Plan subscription is required for web video calls and video conferencing. Remote Access Service is included in the Enterprise Plan and Ultimate Plan.
Schedule a Personalized Demo