Compatible with Yeastar P-Series PBX System, Linkus Desktop Client is a versatile and user-friendly softphone application for both Windows and Mac users, providing a virtual desktop phone experience with ease-of-use, advanced communication features.
Click here to download Linkus Lite if you are using Yeastar S-Series VoIP PBX.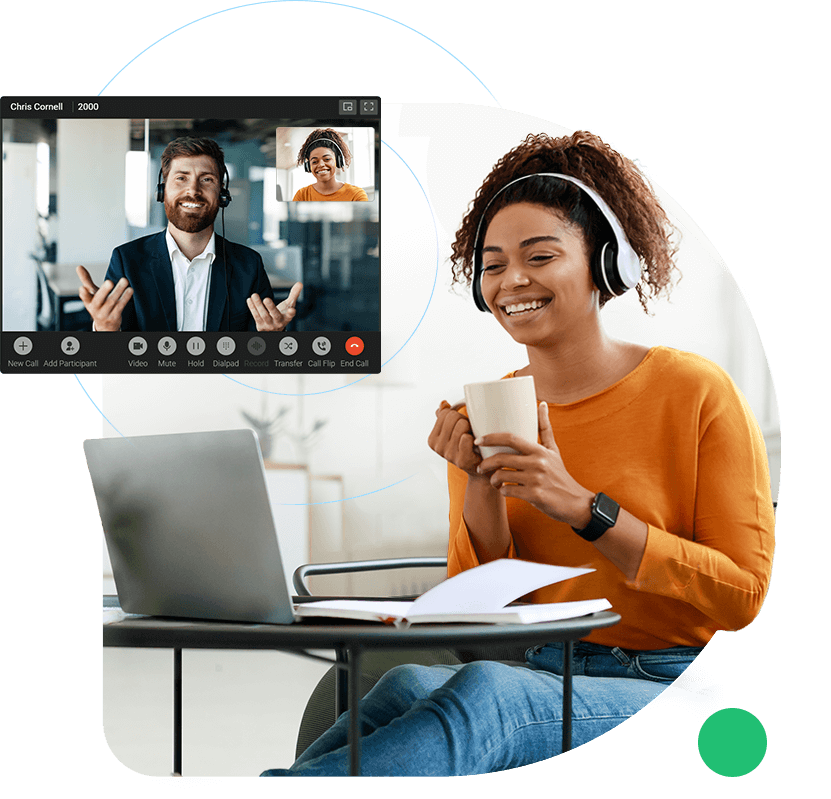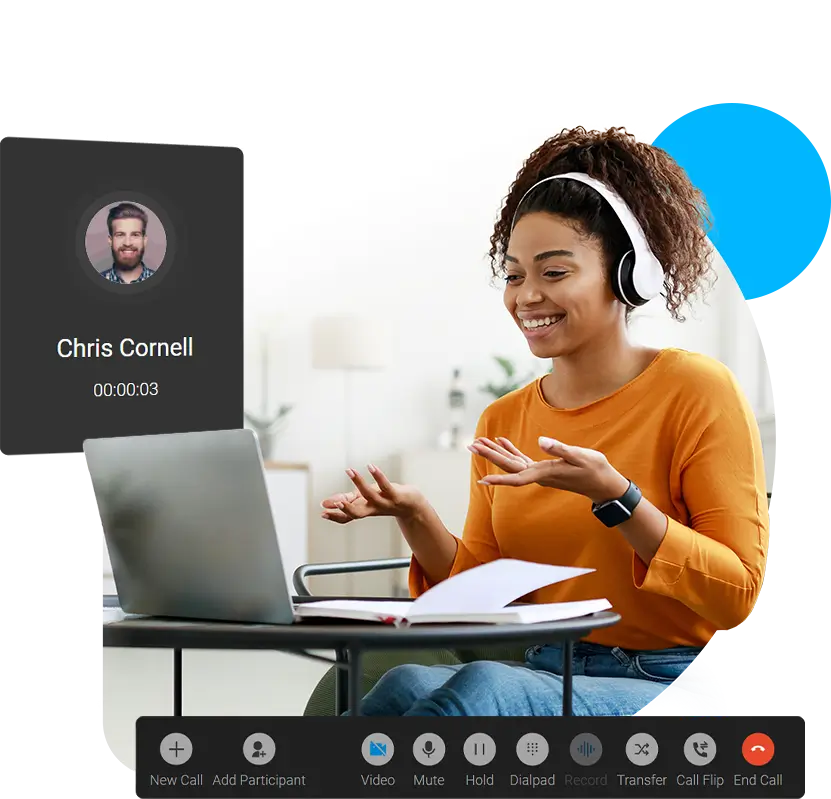 Powering Anywhere Office
Seamlessly access your office phone system using your computer from anywhere, whether you're working from home, on the road, or anywhere outside the office.
Linkus Desktop Client enables you to easily and quickly:
Make and receive audio/video calls and switch between
Transfer, hold, and mute calls as needed
Set up call forwarding rules and ring strategies
Keep track of call history and recordings
Listen to, download, and delete voicemails
Your communication is backed by enterprise-grade tunneling technology and encryption algorithms provided by Yeastar Remote Access Solution.
Elevating Call Efficiency
Softphones have become the go-to choice for sales teams, support agents, and call centers to boost call efficiency and ensure an optimal communication experience. Linkus Desktop Clients goes above and beyond by offering a range of advanced VoIP and collaboration features, including:
See at a glance whether a colleague is available, busy, away, or on a call. Customize and communicate your status more effectively and accurately.
Consolidate company-wide directory and personal contact entries for easy access and one-click dialing from anywhere using Linkus Desktop Client.
CTI (Computer Telephony Integration)
.
Click to dial any phone number on your computer screen while still using a physical desk phone, as well as transfer, hold, retrieve calls, and make other operations.
Assign frequently used features to specific function keys based on your needs. For example, speed dial or check voicemail with just a press of a button.
Transfer a live call among Linkus Desktop Client, Mobile Client, and your desk phone with a touch, without disrupting the call or losing any important information.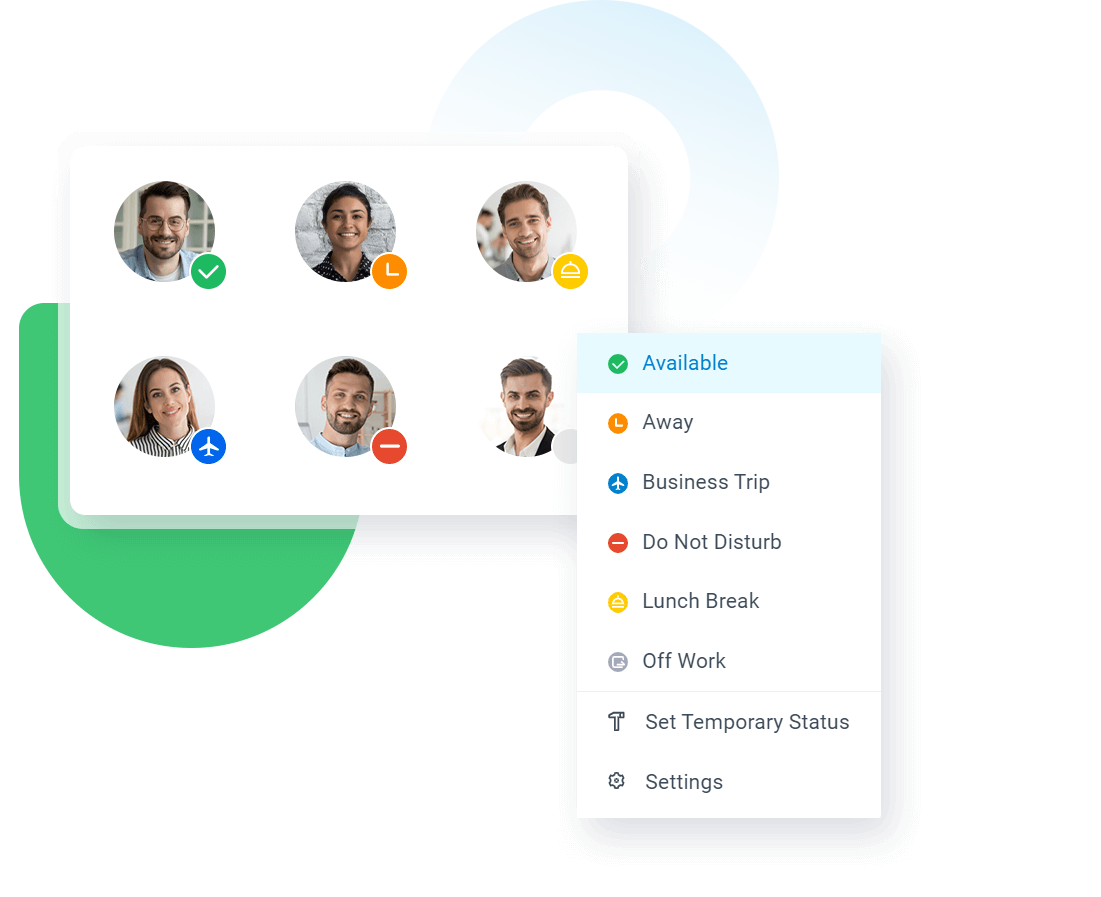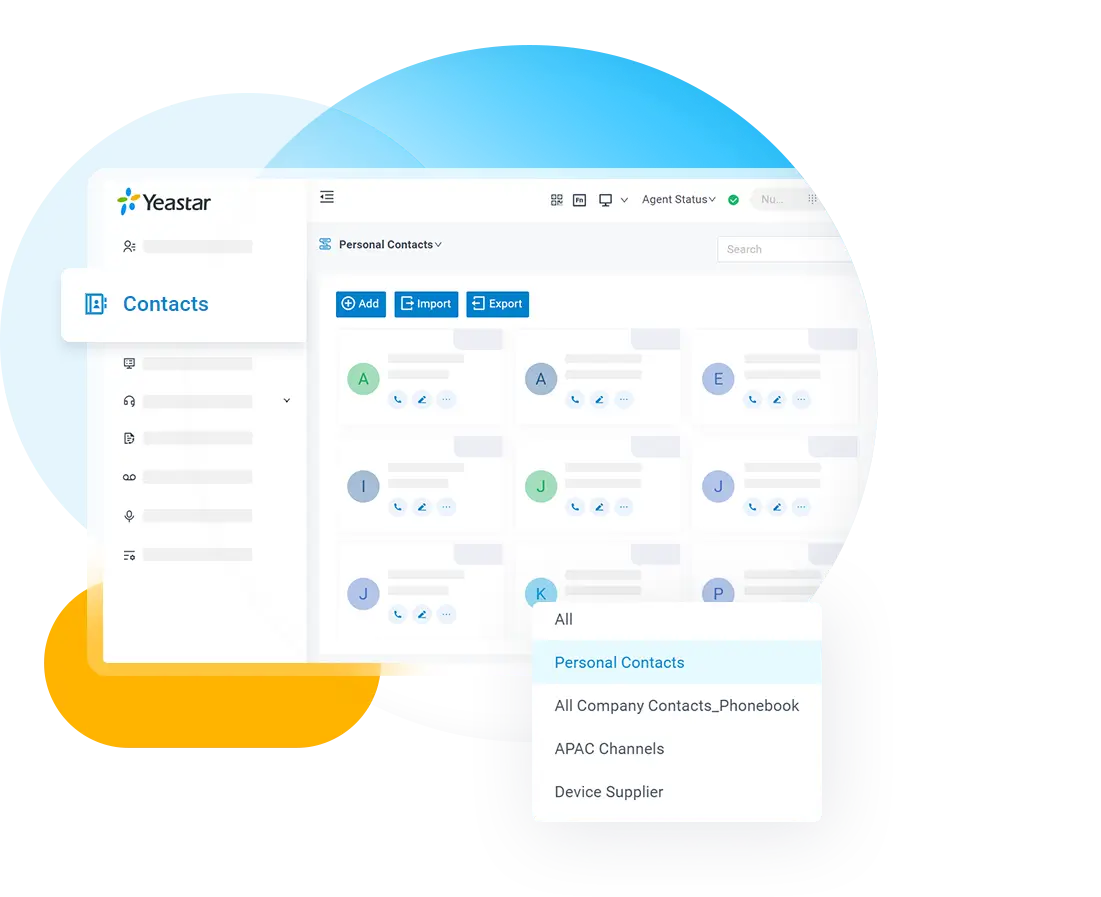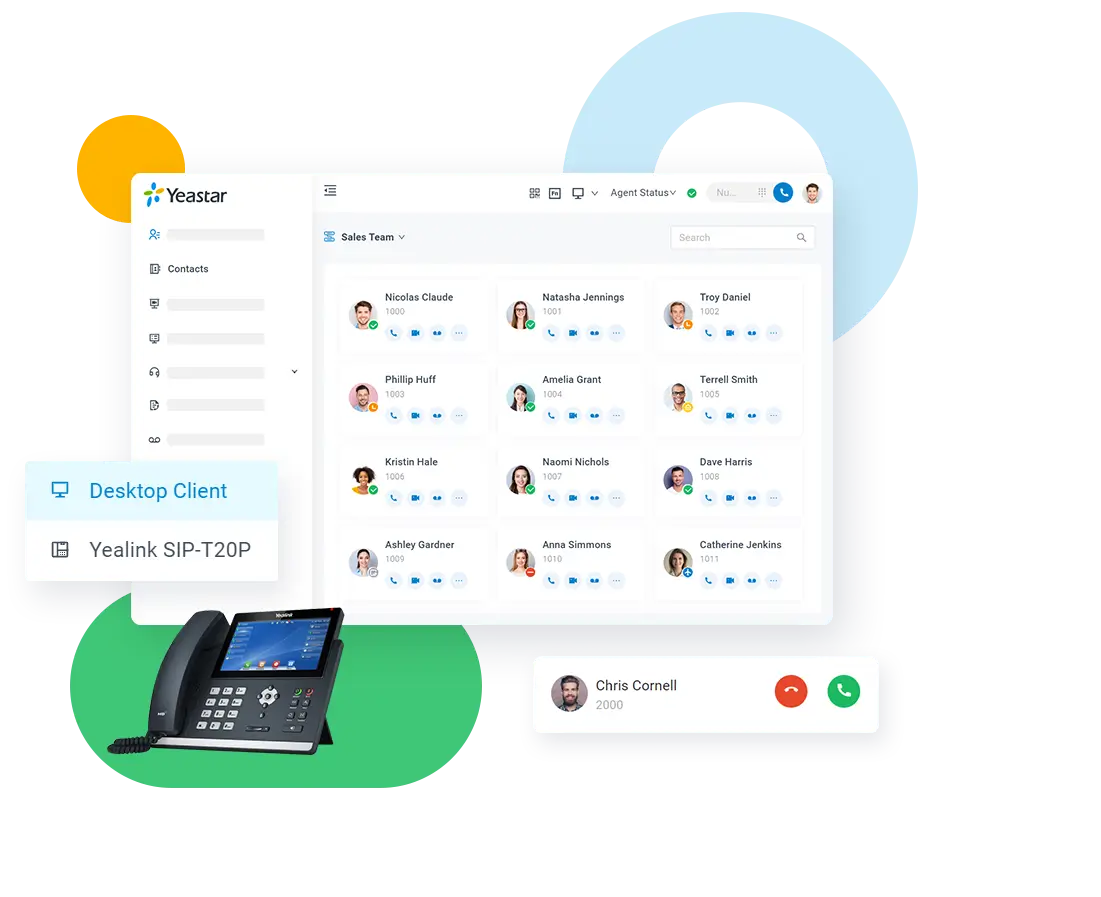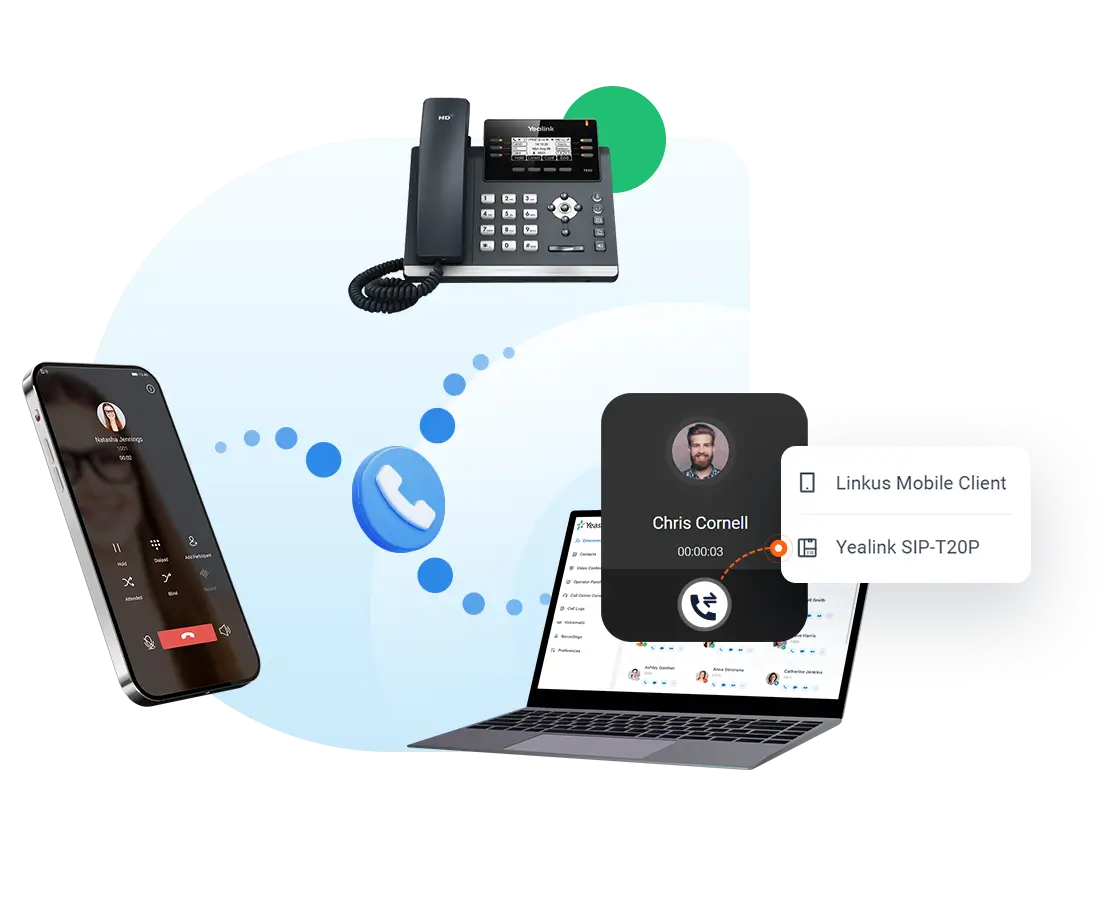 Off-the-shelf Microsoft Integrations
Get rid of the hassle of switching back and forth between Linkus Desktop Client and Microsoft applications. Furthermore, by synchronizing contacts from Azure Active Directory to the P-Series PBX System, users can conveniently access all their company, personal, and Microsoft 365 contacts on a single, easy-to-search screen.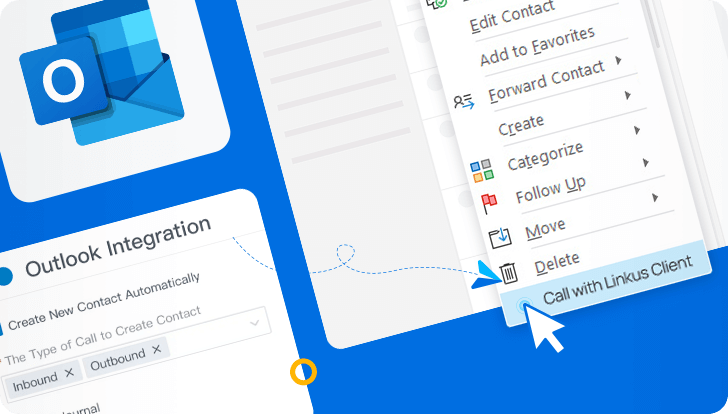 Outlook Integration
Click to call from your Outlook contact list or mailbox
Receive screen pop-ups for incoming calls
Save call info to related contact's record
Auto-create new contacts for unknown calls
More Standout Features and Integrations
Headset Integration
Use any WebHID-compliant headsets with Linkus Desktop Client to answer, reject, end, mute, and hold calls and adjust volume directly.
CRM & Helpdesk Integration
Supporting HubSpot, Salesforce, Zoho, Bitrix24, Odoo CRM, as well as Zendesk and Zoho Desk.
Door Phone Video Preview
See who's visiting from the camera to determine if you want to talk to the visitor before answering the video calls.