Stay Connected and Collaborative Anywhere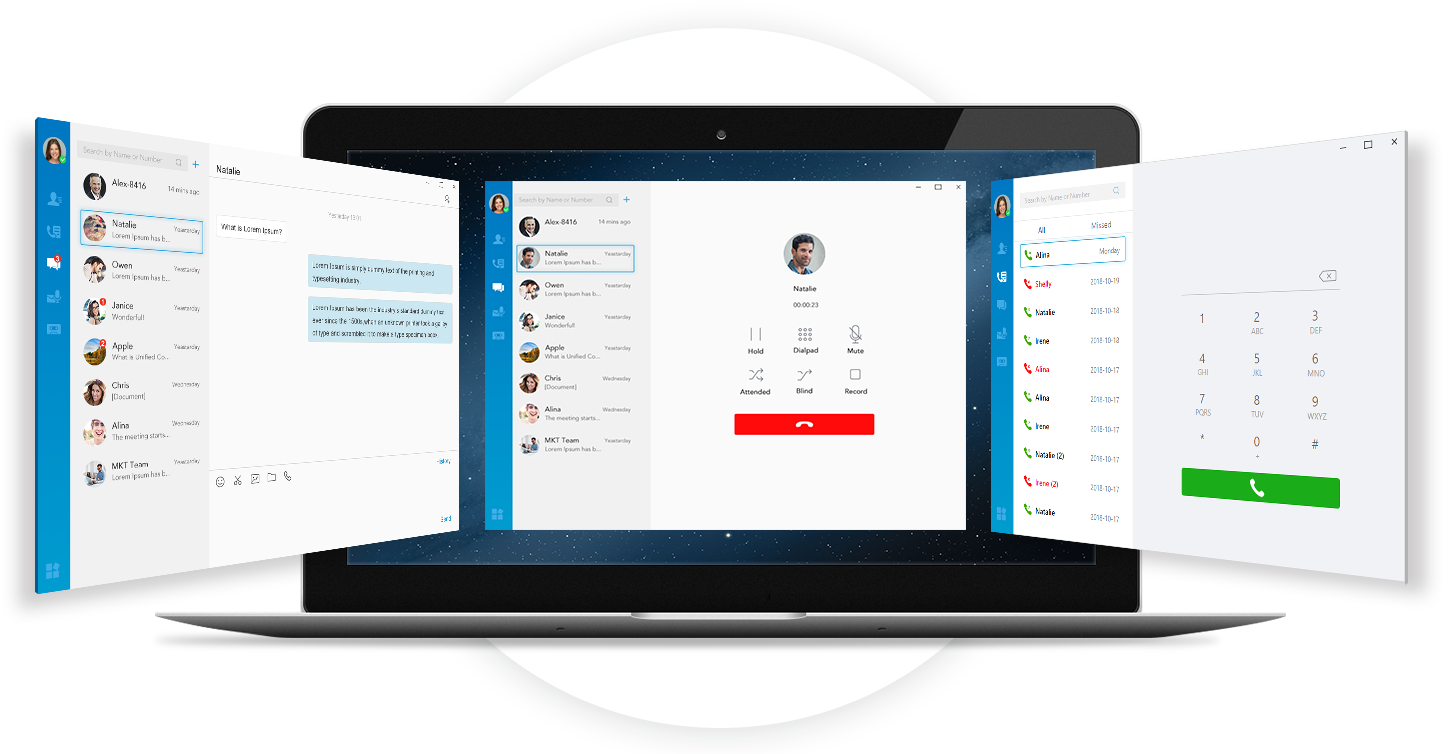 HD Voice Calling
Easily click to make, hold, mute, transfer and record a call to any phone number or extension. Missed a call? No worries, we keep all your call history right at your fingertips.
When you're not available for a call, simply type your colleague(s) a quick message and have an instant sharing of ideas regardless of where you are.
Rich Presence Information
See who is available, busy or offline immediately and intuitively with colored status indicator. Customized presence message allows your colleagues to know when and how best to contact you.
Full Enterprise Directory
View all your colleague contacts and see details – extension, mobile number, and personal profile picture will all be unfolded with a simple click.
With Yeastar Linkus for Google Chrome Extension, click to dial any phone numbers on the web pages and boost your call efficiency.
Call-pop and call journal from your Zoho CRM and Salesforce CRM. Keep synced with your contact information when they calling in. More CRM support are coming.
Call Forwarding
Reduce caller frustration and wait times by automatically forwarding calls to extension, mobile number, voicemail or any designated destination when you can't accept a call.
File Sharing
Simply click on the Document icon on your chat box and you can choose any type of files to share. Super easy and secure.
Do Not Disturb
Need a hassle-free environment? Switch to Do Not Disturb Mode and concentrate on your urgent tasks without telephonic disturbances.
Efficiently create, manage, and dial your Company/Personal Contacts synced across Linkus Lite, LInkus Mobile Client, IP phones, and PBX.
Select a phone number from anywhere on your computer – whether it be a local document, or other software-based applications – and easily dial out by pressing hotkey.
Turn Linkus Lite (in CTI mode) into a visual control panel for your hard desk phone! Enjoy easy call operations on Linkus without sacrificing your desk phone calling experience.