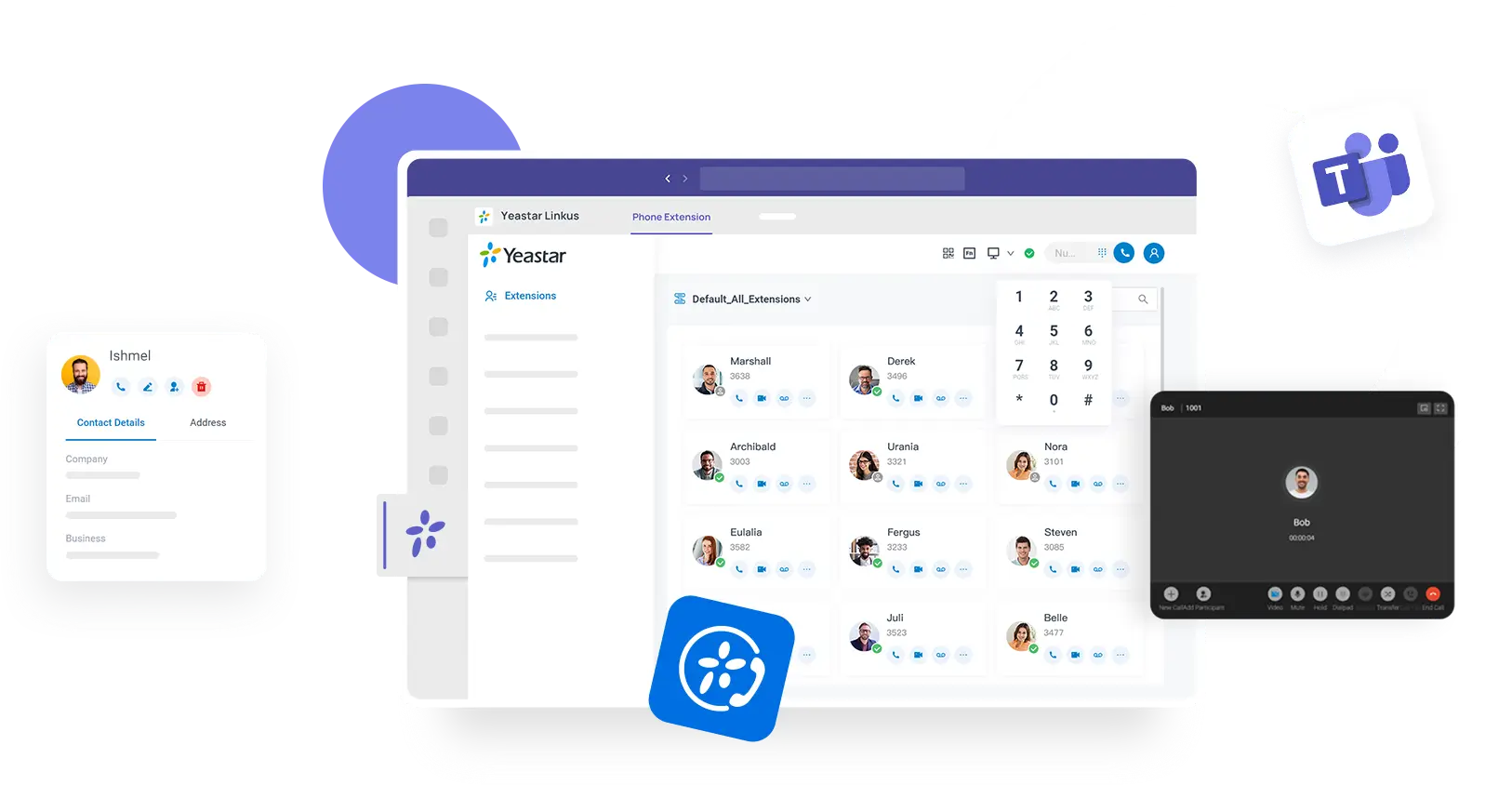 Communication and Collaboration in One
Seamless Solution
Microsoft Teams is a great collaboration tool, but it may not be the most cost-effective solution for all your communication needs. That's where Yeastar comes in. Yeastar P-Series PBX System lets you integrate enterprise-grade calling capabilities with Teams for internal and external communication without switching between platforms.
Call on Teams via Linkus Web Client
View all personal and corporate contacts on Teams
Click to call your contacts using the dialpad
Access voicemails, recordings, and call logs easily
Forget about extra costs and hassle
No additional fees or Teams Phone license needed
Keep your existing phone number and SIP phones
Save on SBC solution licensing
Enjoy an integrated calling experience
Communicate and collaborate in one place
Connect Teams users and non-Teams users
Easy configuration within minutes
Keep existing telephony services
Connect Teams users with non-Teams colleagues
No additional hardware or software
Quick & easy setup and configuration
No technical expertise required
No need for any Teams Phone license or calling plan
Corporate & personal contact directories
.–.
.–.
..–
..–
..–
.––
.––
How to Get Started &
Pre-requisites
Get "Yeastar Linkus" on Microsoft Appsource and use the following guides to quickly get started.

Download Linkus Desktop Client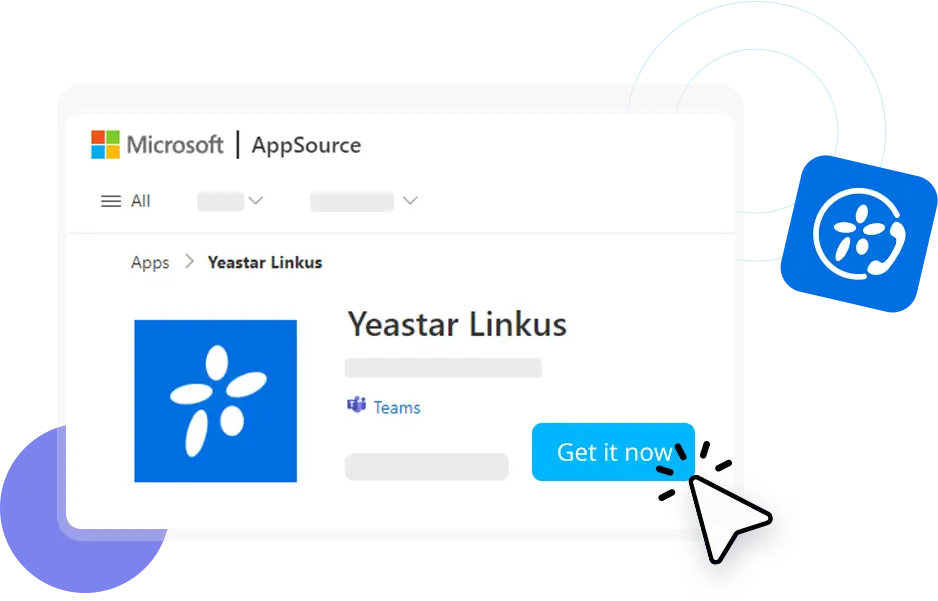 Microsoft plans:
Microsoft 365 Business Basic, Microsoft 365 Business Standard, or Microsoft 365 Business Premium
Microsoft 365 E3, Microsoft 365 E5
Office E1, Office E3, Office E5
More Microsoft 365 Integrations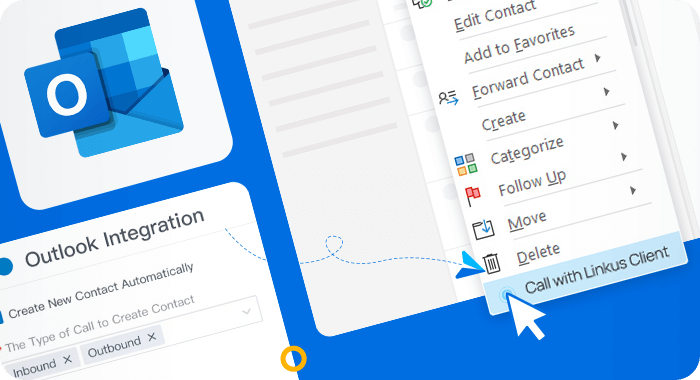 Outlook
Click to call from Outlook contact list, mailbox, or calendar
Receive call popups and see the caller's profile
Save call info to related contact's record
Auto-create new contacts for unknown calls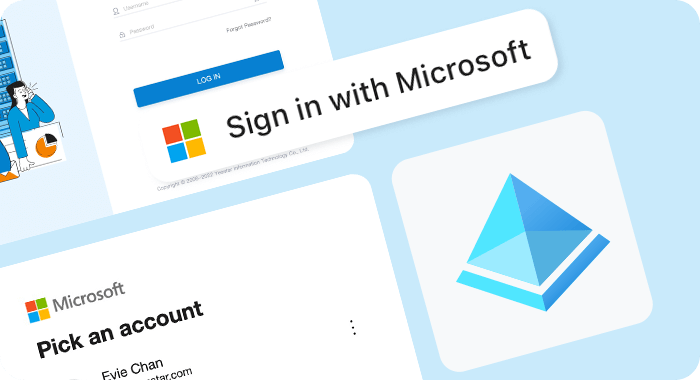 Azure Active Directory
Sync Azure AD users and groups and Outlook contacts to PBX
Sync Teams contacts and user presence to PBX
Automatically create extensions for users synced
Single Sign-on (SSO): use their Microsoft credentials to log in
Request a Demo
Ready to reach a broader Teams user base with this integration?