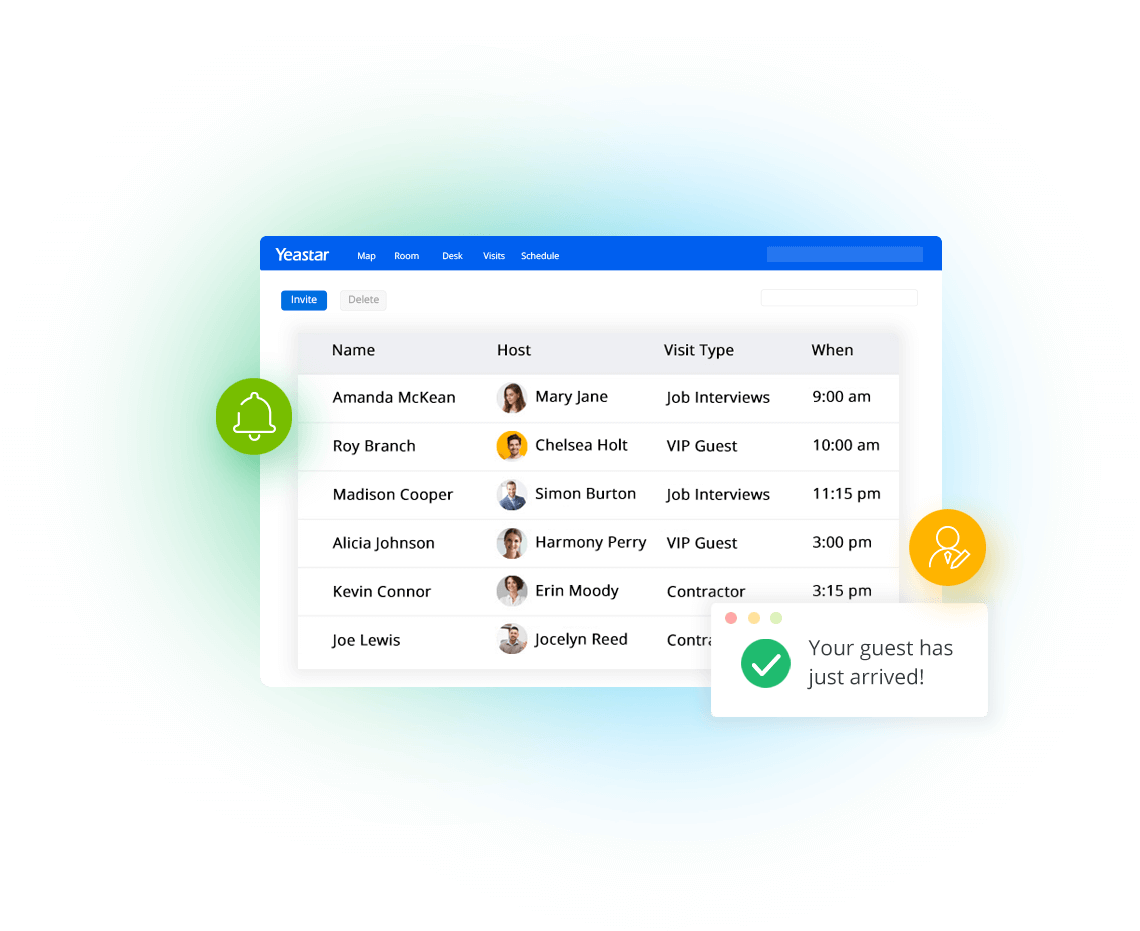 An Elevated, Smooth Experience For All
Invite Visitors Without the Hassle
Empower employees to register and invite guests on their own. Invitations containing key details will be automatically sent out via email.
Book Meeting Rooms in One-stop
Invite external participants to join for meetings and book rooms in one place without switching back and forth.
Ensure a Smooth Arrival
Employees will be instantly notified the minute the guest arrives, creating a seamless end-to-end experience.
Strike an Excellent First Impression
A Powerful Reception Assistant
Meet Yeastar Visitor Screen, with which you can speed up the reception process and give your guests a warm welcome. Visitor Screen app available on Google Play.
Easy Visitor Self Check-in & Registration
With the Visitor Screen and a unique check-in pass sent by our platform, visitors can check-in and register upon arrival.
Branding-friendly Interface
Add your company logo, a background image, and a warm welcome text to present a professional image.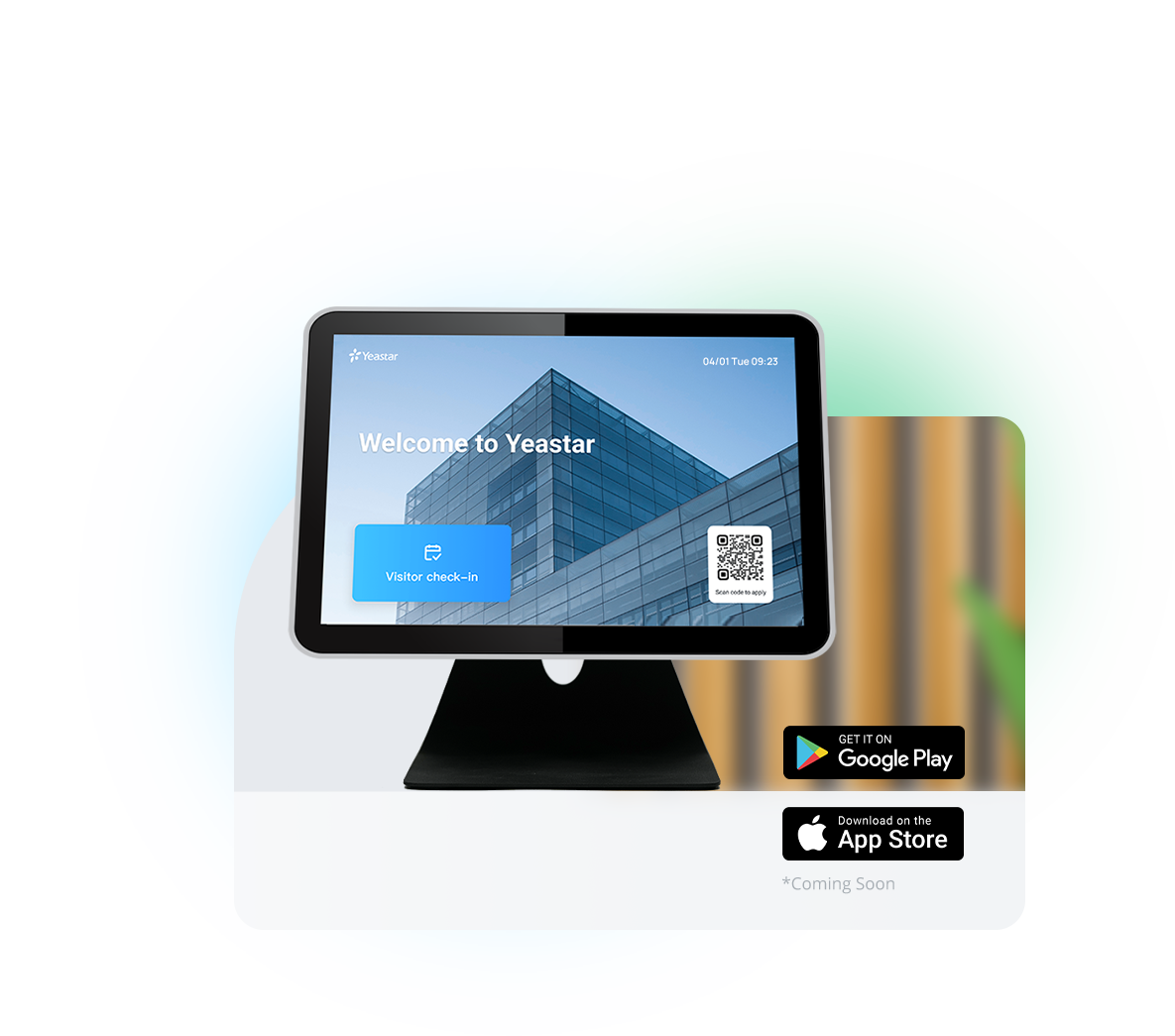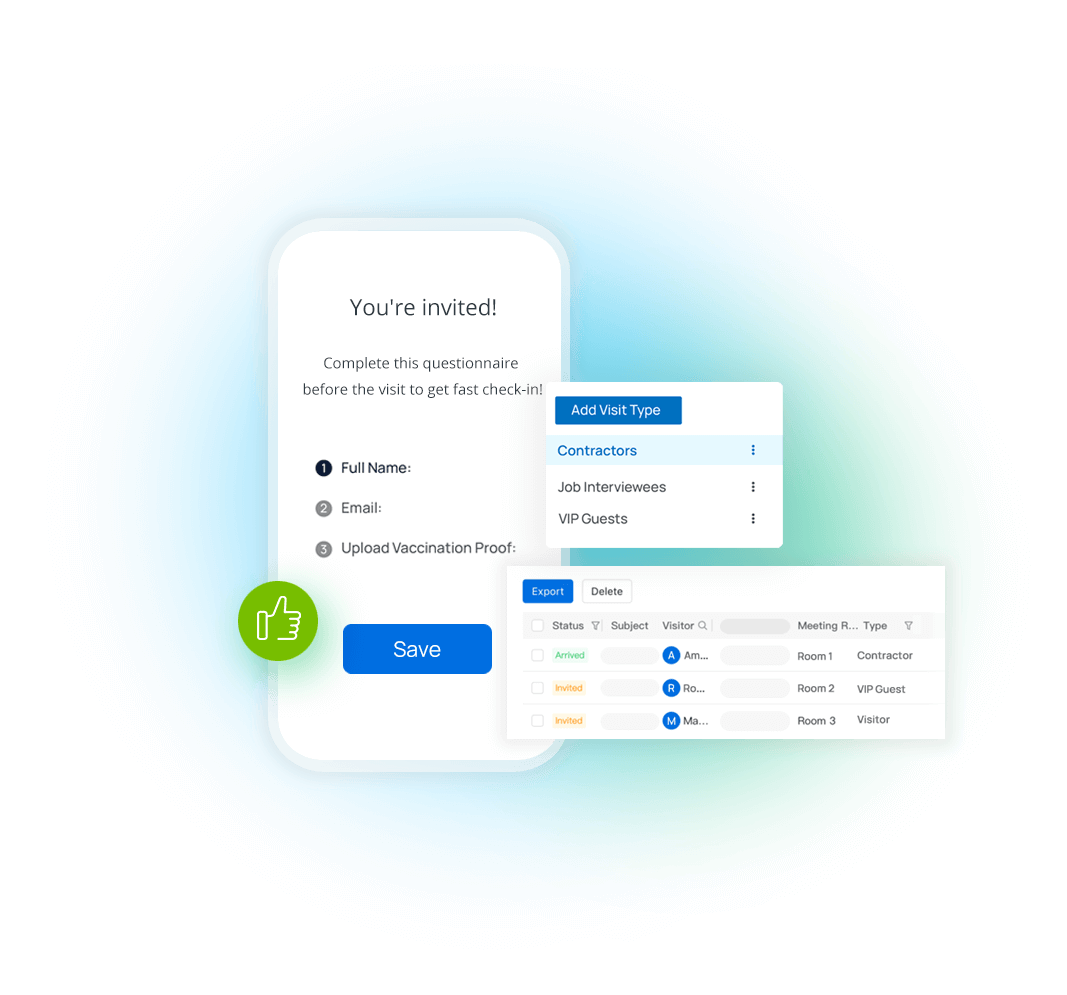 Manage Your Visitors in a Smarter Way
Always Ask the Right Questions
Customize questionnaires per visit type and build smart check-in flows to achieve efficient management.
Stay on Top of Every Visit
Track who has been in your office, when, and why and keep your workplace safe. Export the data with just a few clicks.
Unburden Your Receptionist
Visitor invitation, registration, and check-in are completely self-service, allowing your front desk staff to focus on more important tasks.
Take Visitor Management to the Next Level
Know Who's Visiting
See the visitors you're expecting today at a glance, learn the visitor status in real-time, keep up, and stay prepared.
Explore Reports & Analytics
Get informative insights from data-generated graphs and rankings and understand what's going on visitor-wise in the office.
Keep a Safe Workplace
Require visitors to answer pre-set health questions and upload vaccination proof to maintain workplace safety.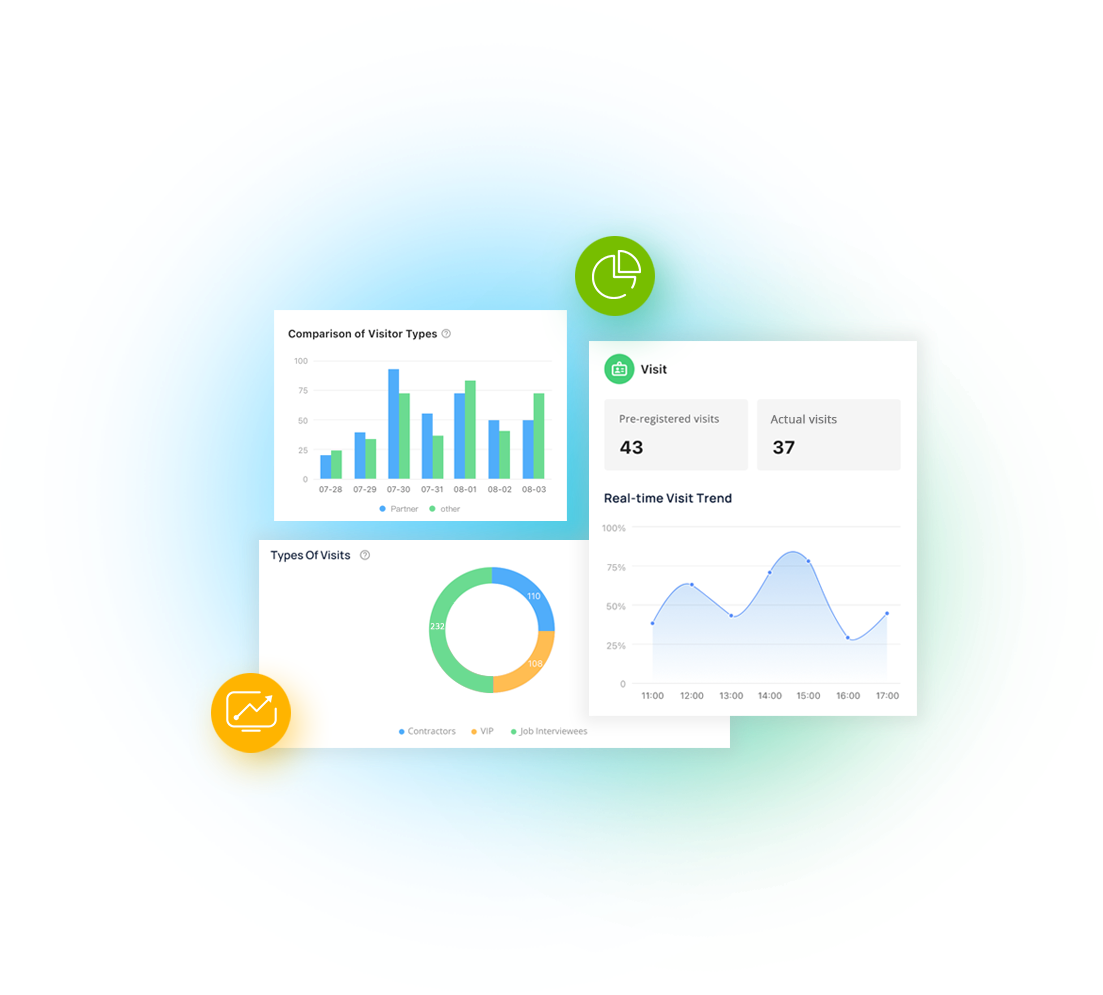 Key features to host and manage visitors with ease
Individual & Group Visitor
Easily create a new invite for an individual visitor or a group. Register them in advance with just a few clicks.
Automatic Invitation
Invitation emails containing key details of the visit and check-in passes will be automatically sent to visitors.
Real-time Host Alerts
Empower employees to meet guests with ease with real-time notifications informing them of the guest's arrival.
Check-in Flows
Design different check-in flows for each visit type. Set up health-related questions to pre-screen visitors.
Visitor Screen App
Download the Visitor Screen App and convert your tablet to a useful reception tool.
Exportable Visit Log
Keep track of who visited your office, when, and why. Export the data whenever you want.
Microsoft Teams Integration
Support integration with Microsoft Teams so you can invite visitors without switching between apps.
Yeastar Workplace
One simple, integrated platform for all your workplace management: meeting rooms, desks, and visitors. All in one and one for all.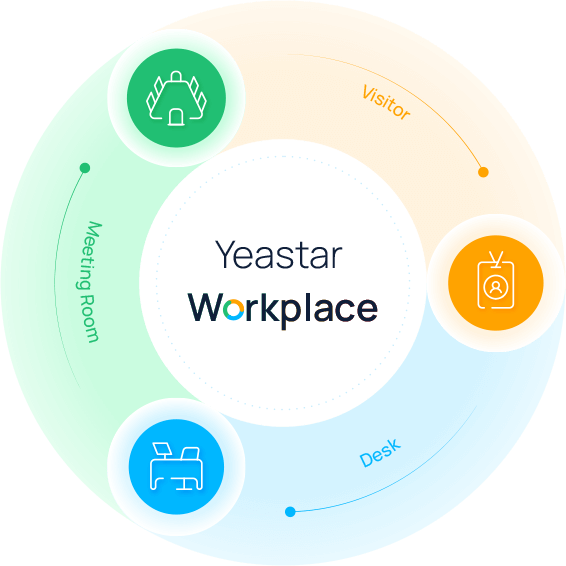 Visitor Management
Make hosting visitors seamless while ensuring your office visitors have the best experience.
Desk Booking
Enable easy, on-the-fly desk booking and bring teams together when in-office.
Meeting Room Booking
Book rooms with real-time insights on availability, amenities, and more, avoiding all hassles.
Streamline your visitor experience, today
Visitor management shouldn't be rocket science. You can now get started in minutes with Yeastar Workplace, the all-in-one workplace platform for managing Visitor, Desk, and Meeting Room.