Simply front desk
management, reduce
long wait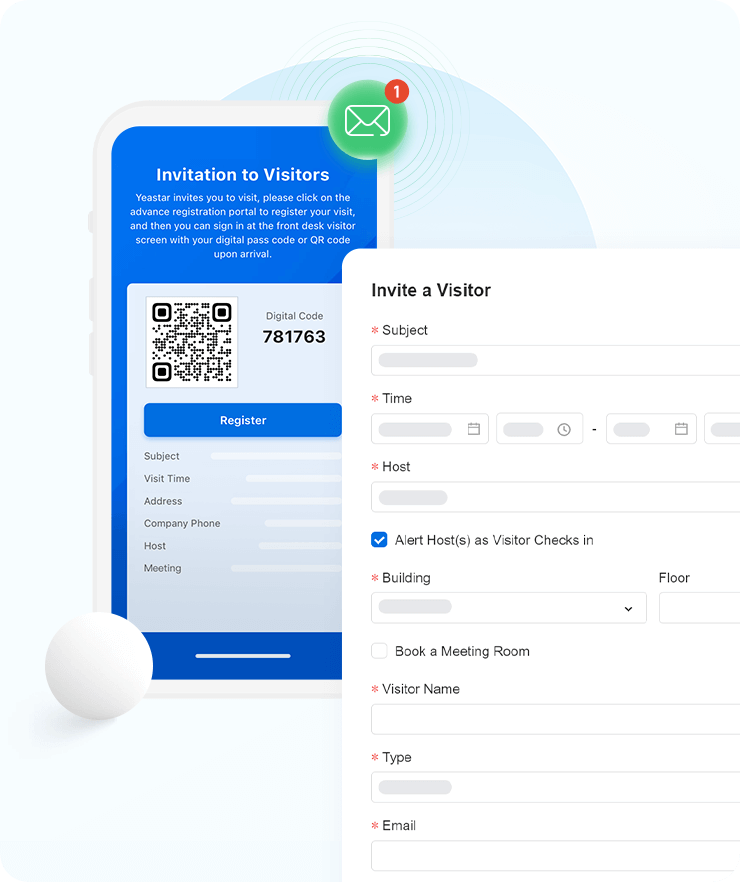 There is no need to wait around for reception or security for visitor processing. Add upcoming visitors to let your receptionist and employees know whom to expect, email guests in advance about their visit details, and let your walk-in & invited visitors breeze through the registration and check-in process at the lobby.
Yeastar Workplace visitor management solution simplifies front desk management by allowing pre-registrations, group registrations, and visitor self-registrations. It offers the following benefits:
No long queues.
Both visitors and the receptionist are freed from old pen-and-paper work. Everything goes digital online and the registration & check-in can be done from visitors' personal devices in advance or onsite.
Pre-screening visitors.
Add a custom visitor questionnaire to your visitor registration & check-in flow, so you can ask specific questions, do a health check, and collect the documents you need.
Automated notifications.
Automatically send an email invite to pre-registered visitors and notify the hosts when their guests check in.
Automated visit logs.
Using a real-time Visit Log dashboard, the receptionist knows upfront whom to expect. It shows who plans a visit, who has arrived, the visitor/host information, and more details in a chart view. The receptionist can choose to print visitor badges in advance, especially when receiving large groups of people.
Here is how visitor pre-registrations work:
Invite from the web or your daily calendars
Anyone on your team can invite visitors using their personal user portal or through the integrated Outlook/Google Calendar/Microsoft Teams app. You can specify the visit date/timings/location, book a meeting room while adding a visit, and specify co-hosts to receive visitor arrival notifications together.
Group visitor registration
When you have a large meeting or event, invite multiple visitors at once. Yeastar Workplace allows you to add all visitors' information in one simple invite form. All these visitors will receive your invitations and will have the option to check in as a group in the lobby.
One-click invite emails
Your invited visitors will receive an email invite with a pre-registration link, check-in QR Code (or 6-digit visitor Verification Code, or both according to your settings), and detailed visitor instructions, including the date and time, location, host, etc. The visitor can use the QR Code or the Verification Code in the email to check-in in seconds upon arrival. The host will automatically receive a notification when their guests arrive.
Self-service Registration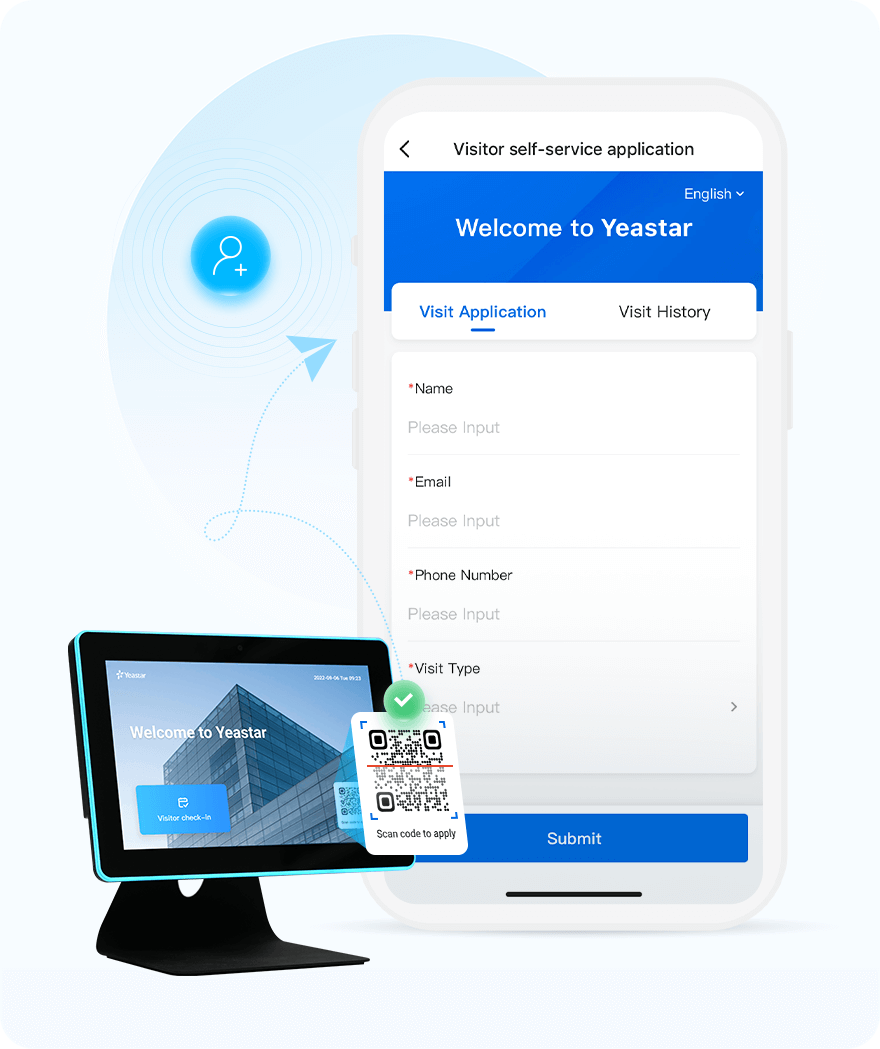 Visitors entering the building can register themselves on the spot. By scanning the visitor registration QR Code shown on the Visitor Kiosk, they can fill in the requested information, such as their own name and email, the name/email of the employee they are visiting (the host), and enter the visitor check-in flow—all using their own mobile devices.
Visit Request Approval
After the visitors submit the questionnaire, the host and the receptionist will receive a notification on the guest's arrival and can choose whether to approve the visit or not. If the host doesn't exist or the host/receptionist disapproves of the visit, the visitor's check-in will fail and the visitor will receive a notification on the visit rejection.
Custom Questionnaires
While inviting or registering a visit, the system will prompt users to select the visitor type. Yeastar Workplace allows you to create different check-in questionnaires for different types of visitors. This way, your job interviewees, VIP guests, contractors, deliveries, etc. can answer specific questions and submit documents when they register or check in for a visit.
Feature-packed, Easy Visitor Management
Yeastar Workplace Visitor Management System is full to the brim with easy-to-use, highly-customizable features that cater specifically to your needs.
Visitor Badge
Automatically print badge passes so employees know who is visiting and where they should be.
Customizable Sign-in
Create multiple check-in flows & ask specific visitor screening questions for different types of visitors.
Host Notifications
Notify hosts automatically as soon as the guest check-in, reducing subsequent wait time.
Visit Logs & Analytics
Get insight into visitor volume, who hosts visitors and more. Export visitor data in a few clicks.
Visitor Kiosk
Allow self-service check-in/registration at your lobby using iPad, Android tablets, or Yeastar Visitor Screens.
Group Invite & Check-In
Provide a streamlined, fast check-in experience for large groups or events in clicks.
Multi-location Support
Deploy the system to new sites and provide a consistent experience across locations.
Powerful Integrations
Native integration with Microsoft Teams, Active Directory, Google Workplace, and more.
Create your free Yeastar
Workplace account today
It's a simple system to use, quite intuitive and user friendly.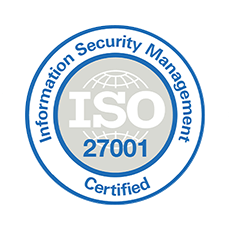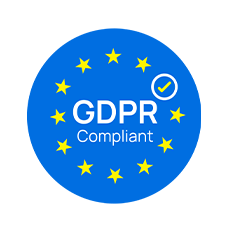 Our Customers

X
Room Booking
How can I maximize meeting booking efficiency and room resource utilization?