Connect your employees
and visitors with
instant notifications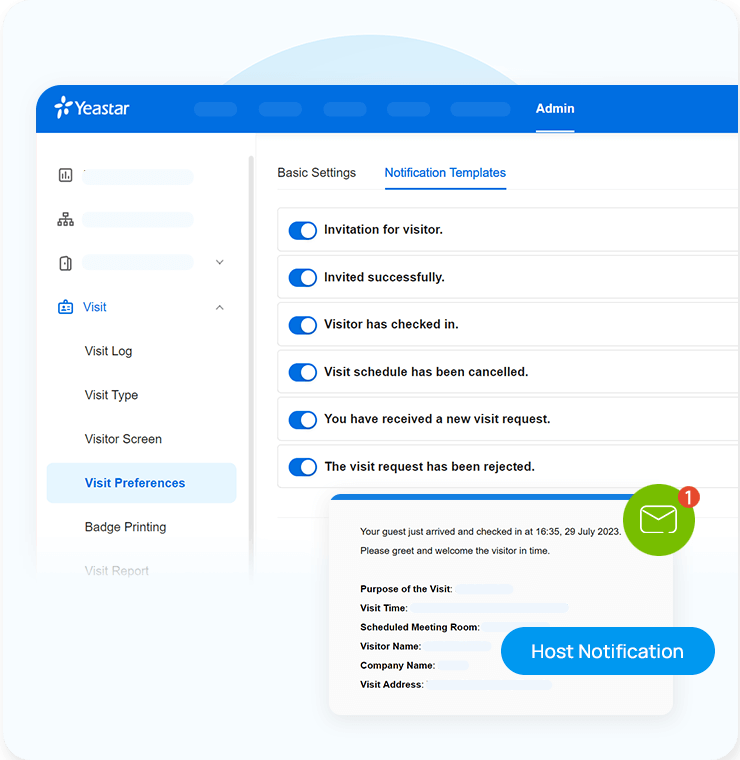 Setting up a visitor notification system is a highly effective way to remove the "middleman" from visitor induction. It reduces long waits and creates a better visitor and employee experience by always keeping everyone on the same page.
Yeastar Workplace visitor management solution provides a real-time notification system, allowing you to automate visitor invite, visit approval, and employee notification processes, eliminating the need for manual follow-ups.
Instant Host Notifications
Automatically notify employees when their visitors arrive
Send visit approval to the hosts (or the security or reception) when walk-in visitors attempt to sign in
Notify employees of their scheduled visit status, including the "Guest Invited Successfully" and the "Visit Schedule Canceled" notifications
The host notification corresponds with visitor sign-in fields, meaning your employees get all the information they need about their visitors: name, visitor type, company name, arrival time, and more.
Automatic Notifications to Visitors
Automatically send invitation emails to pre-registered visitors, informing them of the host, date and time, location, meeting rooms, and other custom information. For example, directions to your workplace, a link to submit health verification details or detailed safety requirements for being onsite.
Notify walk-in visitors when their visit request has been rejected.
Custom Notification Text
The notification templates are fully customizable, so you can provide whatever information you need to identify or screen visitors, show your brand identity, and more.
Multiple Notification Channels
Host notifications can be sent via email or through the 3rd-party platforms integrated with Yeastar Workplace including the Microsoft Teams chatbot.
Feature-packed, Easy Visitor Management
Yeastar Workplace Visitor Management System is full to the brim with easy-to-use, highly-customizable features that cater specifically to your needs.
Pre-registration
Add visitors in advance and auto-send invitation to the visitors with direction & all about the visit.
Customizable Sign-in
Create multiple check-in flows & ask specific visitor screening questions for different types of visitors.
Visitor Badge
Automatically print badge passes so employees know who is visiting and where they should be.
Visit Logs & Analytics
Get insight into visitor volume, who hosts visitors and more. Export visitor data in a few clicks.
Visitor Kiosk
Allow self-service check-in/registration at your lobby using iPad, Android tablets, or Yeastar Visitor Screens.
Group Invite & Check-In
Provide a streamlined, fast check-in experience for large groups or events in clicks.
Multi-location Support
Deploy the system to new sites and provide a consistent experience across locations.
Powerful Integrations
Native integration with Microsoft Teams, Active Directory, Google Workplace, and more.
Create your free Yeastar
Workplace account today
It's a simple system to use, quite intuitive and user friendly.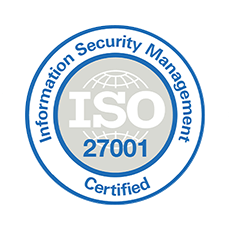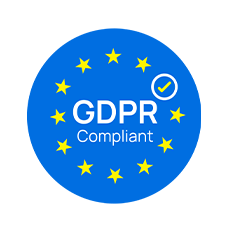 Our Customers

X
Room Booking
How can I maximize meeting booking efficiency and room resource utilization?