Enhance your onsite
security with
visitor identification
Get ID badge for every guest coming onto your premises, clearly showing their details, visit information, host, and help your employees easily identify which visitors are welcome in the facility—and more importantly, which are not. Visitor badges are crucial to identify visitors and improve on-site security.
Yeastar Workplace provides customizable visitor badge & automatic badge printing feature to meet your unique security and compliance needs. It include the following benefits: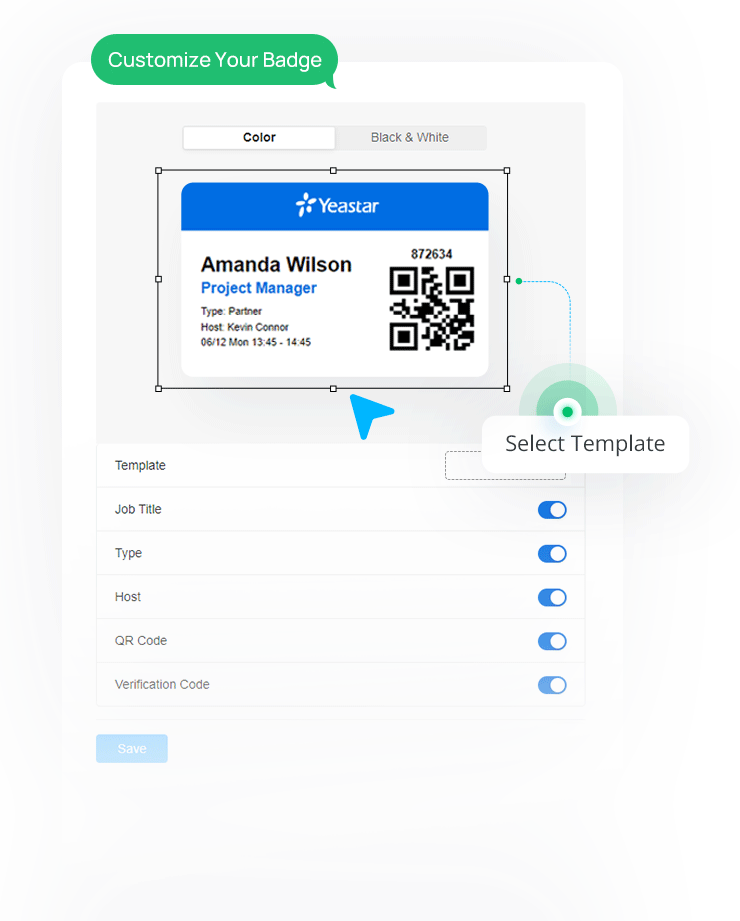 Customizable Badge Templates
Custom designs
8 pre-built colored/black-white badge templates with your company logo. Easily switch between vertical or horizontal layouts.
Adjustable visitor information
Get the option to display the visitor name, job title, visitor type, host, and visit time on the badge.
Sign-in details on the badge
Display the visitor's unique check-in QR code and check-in number, which will expire automatically after the visit time.
Automatic Badge Printing
Instant badge pringting
Regardless of whether a visitor pre-registers or completes the check-in on arrival, customised ID badges can be printed automatically when visitors sign in.
Badge preprinting
You have the option to preprint badges for invited visitors.
Bulk badge printing for group visitors
You have the option to bulk print badges for all visitors in the group when one of them signs in.
Printer Configuration Options
Yeastar Workplace is compatible with Brother and other major printers on the market. It's easy to set up, since it can be connected to the system via Wi-Fi or Ethernet.
Demo Video & Configuration Guide
Learn how the feature works with the short video explaining the features and its configuration. You can also learn how to set up the feature on Yeastar Workplace platform via the user guide.
Feature-packed, Easy Visitor Management
Yeastar Workplace Visitor Management System is full to the brim with easy-to-use, highly-customizable features that cater specifically to your needs.
Pre-registration
Add visitors in advance and auto-send invitation to the visitors with direction & all about the visit.
Customizable Sign-in
Create multiple check-in flows & ask specific visitor screening questions for different types of visitors.
Host Notifications
Notify hosts automatically as soon as the guest check-in, reducing subsequent wait time.
Visit Logs & Analytics
Get insight into visitor volume, who hosts visitors and more. Export visitor data in a few clicks.
Visitor Kiosk
Allow self-service check-in/registration at your lobby using iPad, Android tablets, or Yeastar Visitor Screens.
Group Invite & Check-In
Provide a streamlined, fast check-in experience for large groups or events in clicks.
Multi-location Support
Deploy the system to new sites and provide a consistent experience across locations.
Powerful Integrations
Native integration with Microsoft Teams, Active Directory, Google Workplace, and more.
Create your free Yeastar
Workplace account today
It's a simple system to use, quite intuitive and user friendly.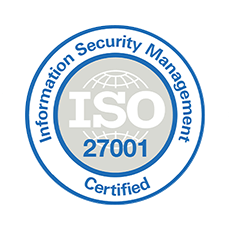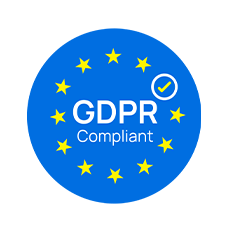 Our Customers

X
Room Booking
How can I maximize meeting booking efficiency and room resource utilization?