Smoother scheduling. Happier employees. Higher productivity.
Designed for modern offices and the future of work, Yeastar Workplace is a one-stop workplace scheduling solution for businesses to make better use of their meeting rooms and other workspace resources. A better meeting culture starts with scheduling. As the first and integral part introduced, the meeting room booking system is composed of a cloud-based platform, room displays, and smart sensors to help streamline space allocation and save in-person collaboration from unnecessary scheduling conflicts.
Sick of the hustle and bustle of scheduling rooms?
Double Bookings
Ghost Meetings
Stolen Rooms
Requirement Mismatch
Complicated Booking Process
Lack of Equipment
Interrupted Meetings
Room-by-room Search
Administrative Costs
Room Squatting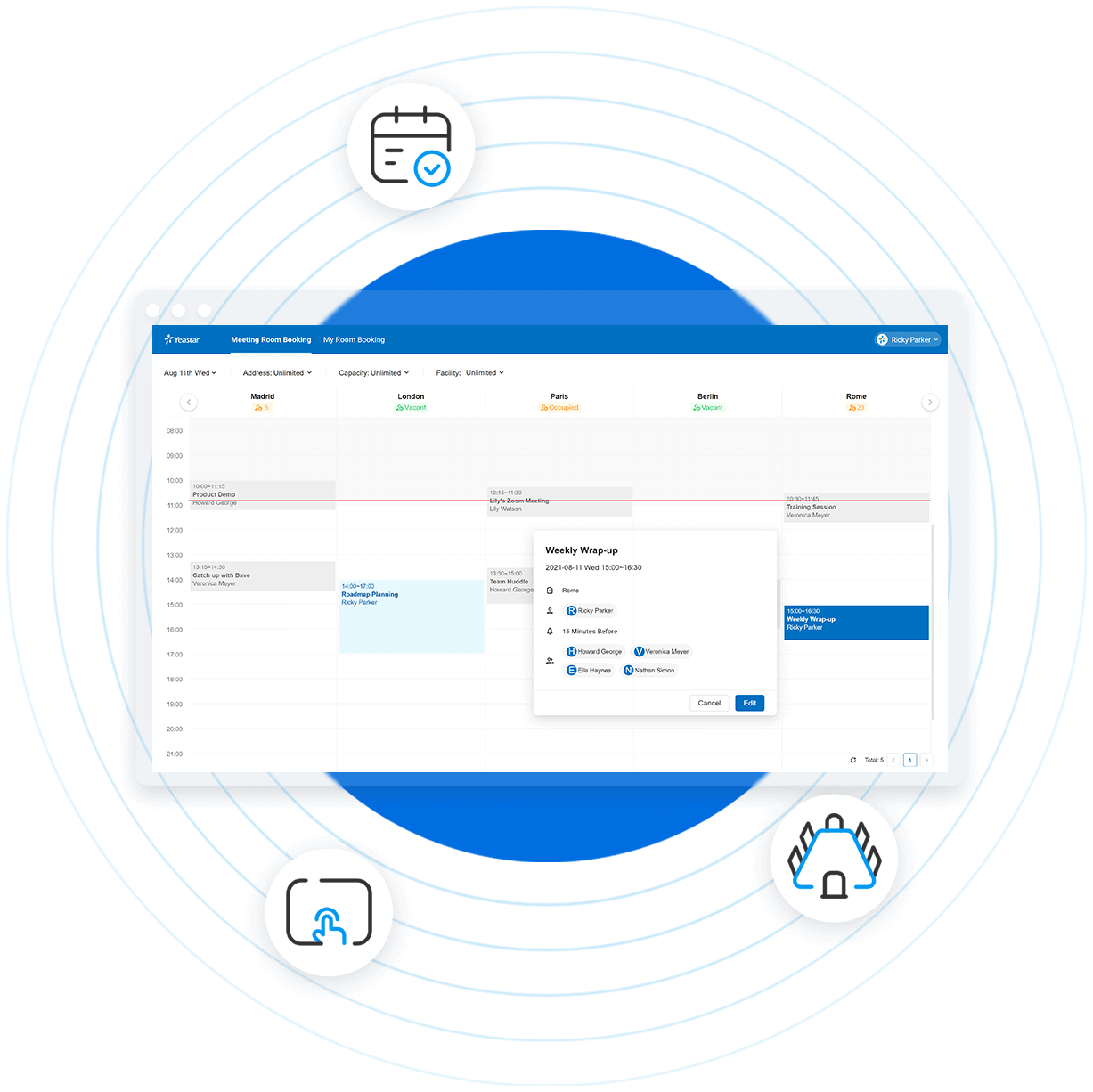 Click to book through
a user-friendly platform
Switch from outdated manual booking to an intuitive online interface.
Without walking around from room to room, see all the bookings in a bird's eye view, whether for the moment or the future.
Filter by location, seating capacity, and amenities to find an available room that best suits your schedule and needs.
Simply click the time slot to make a reservation. Add attendees for your meeting and they will be notified by email.
Tap to book on the spot
with increased visibility
With touch-screen displays mounted outside meeting rooms, you can instantly tell the real-time room availability from distinguishable 3-colored LED lights at a glance even from a distance. In case of an impromptu team huddle, just tap to start the meeting. People outside can clearly see when the current meeting will end and when the room is available on the display, avoiding overlapping bookings and interrupted meetings.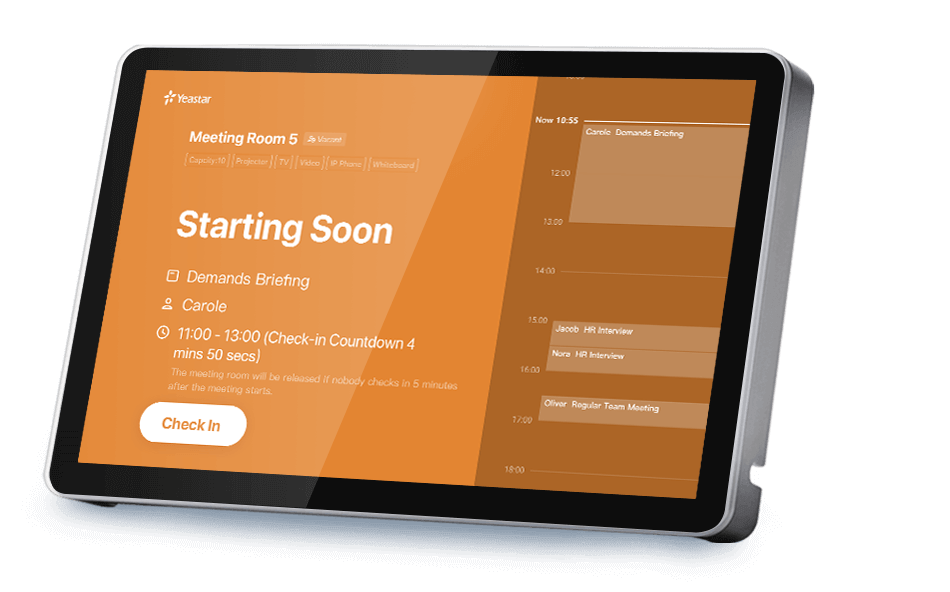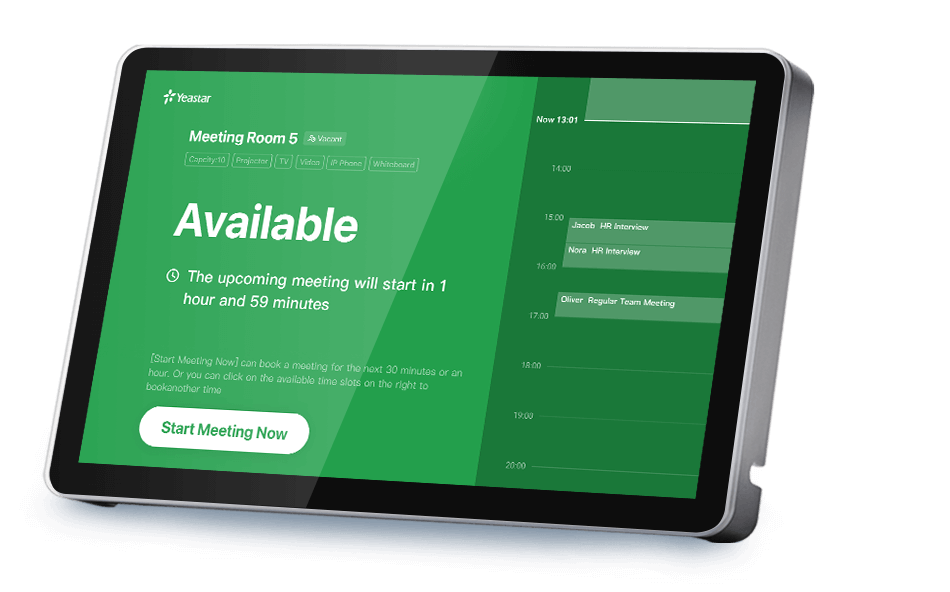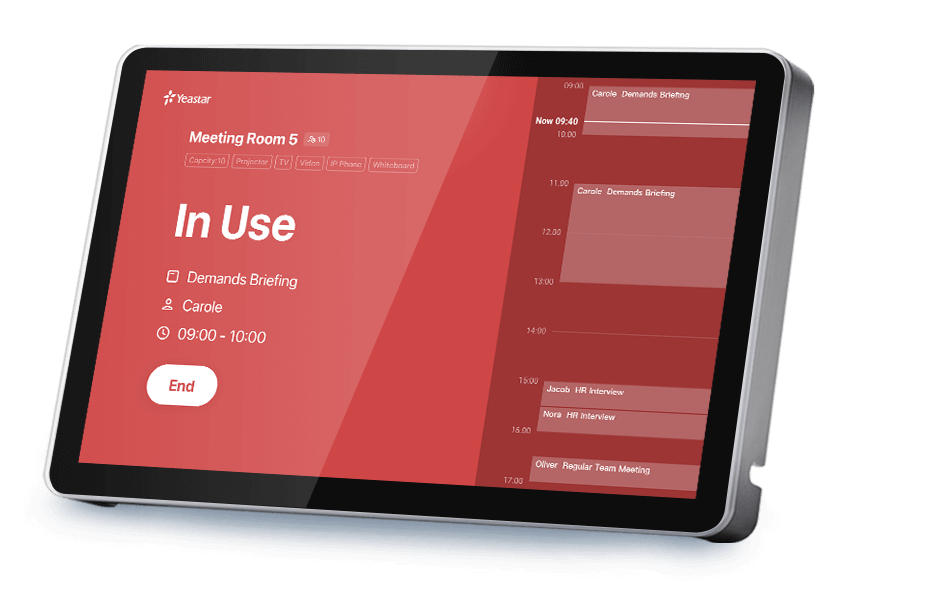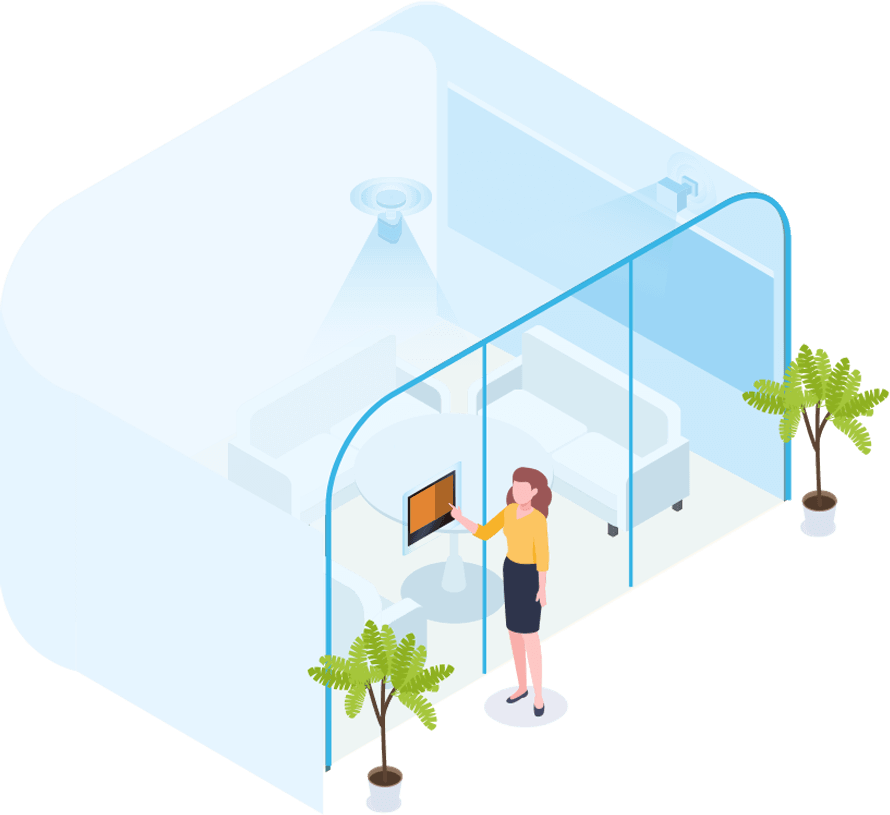 Enable check-in to
prevent no-show meetings
When it shows that all rooms are booked but there are still some sitting empty, it results in a waste of time for your
employees and a waste of resources for your organization. To get rid of that, all you need to do is to ask your employees to check in with a simple tap on the room display. This way, they can secure the room within a pre-set timescale, or else it will be released and become bookable again.
Realize smart room utilization
Yeastar Workplace also comes with smart sensors to help you maximize meeting space resources with accurate, real-time occupancy and people counting data.
Auto-release vacant rooms
With the occupancy sensors continuously detecting if a room is taken or not, booked yet abandoned and early-ended meetings will be automatically freed up.
Better insights for better decisions
Besides occupancy data, the people counting sensors can provide further granularity to help you understand how your meeting space is used and assess its efficiency.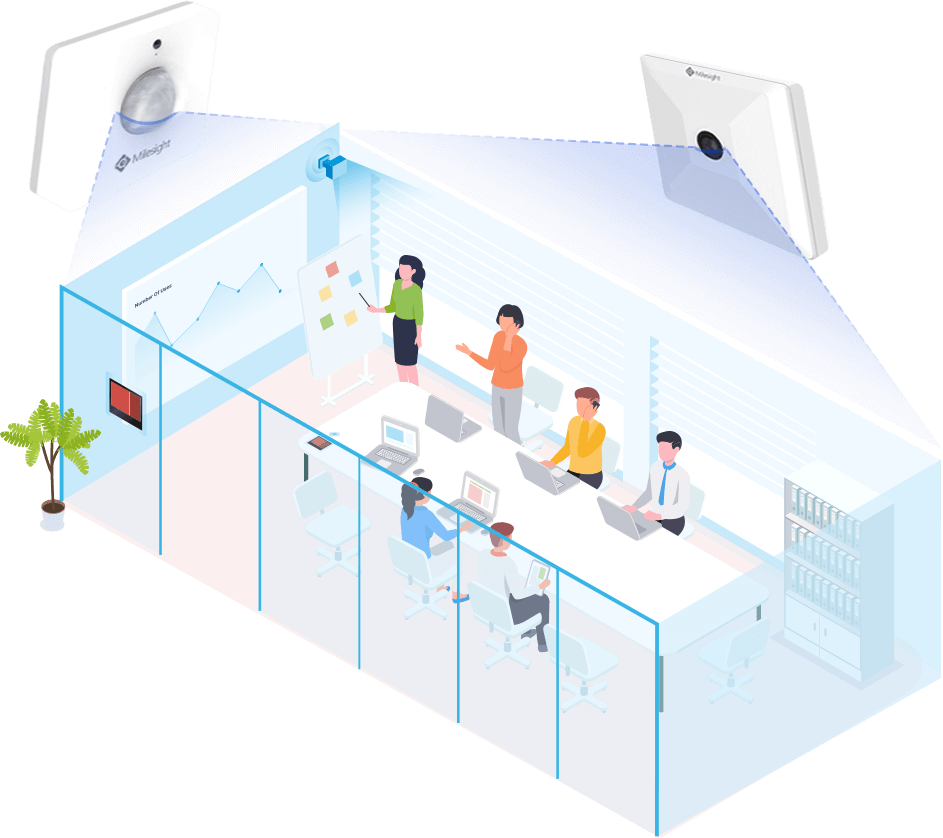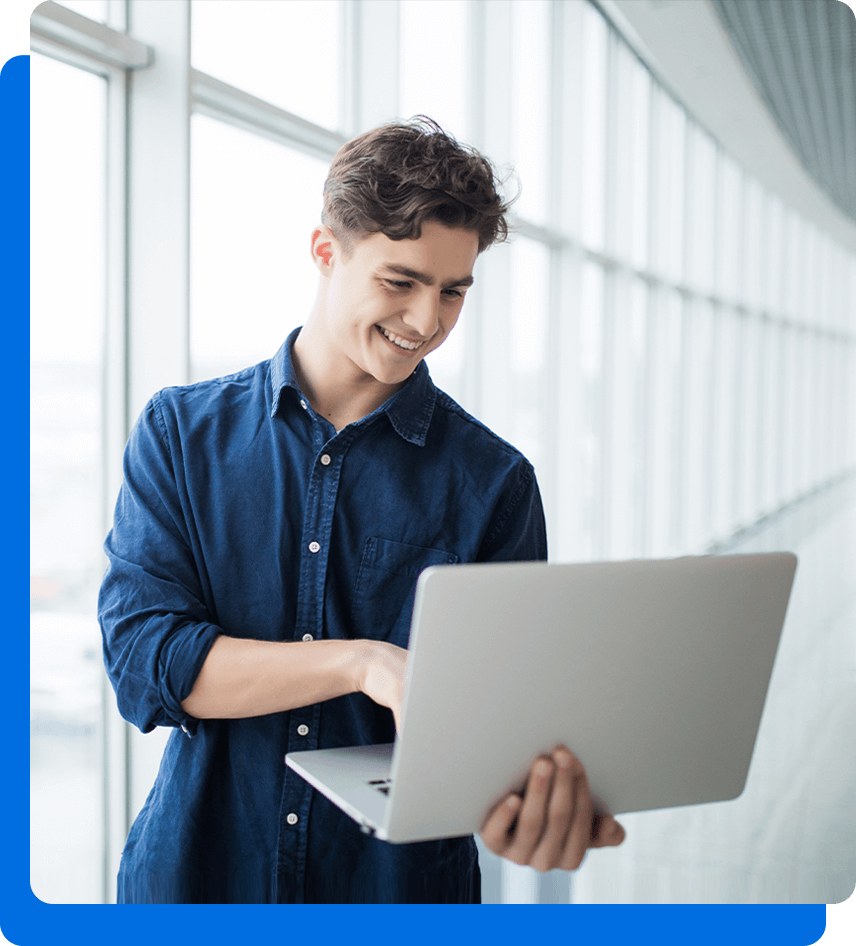 It's a no-brainer to manage it all
Coordinate people, space, facilities, and more
Manage employees, meeting rooms, room displays, sensors, and other amenities in one place. Set up booking rules. Scale as needed. It's easy to deploy the system either for a team, a large enterprise, or a co-working environment.
Keep everyone on the same page
Forget about the hassle of communicating to fellow attendees about alterations on a scheduled meeting. Booking confirmations, changes, cancellations, and other email notifications for different events help keep everyone properly informed.
Create custom access control
Set booking permissions for certain rooms or employees to ensure the appropriate usage of meeting space. For example, establish dedicated rooms for training sessions; hold several meeting rooms for some departments, etc.
It shouldn't be difficult to book the right space.
Let us help!
Please fill out the form below and we will get back to you with a live demo.