A Solution to Tackle Them All
Complicated Booking Process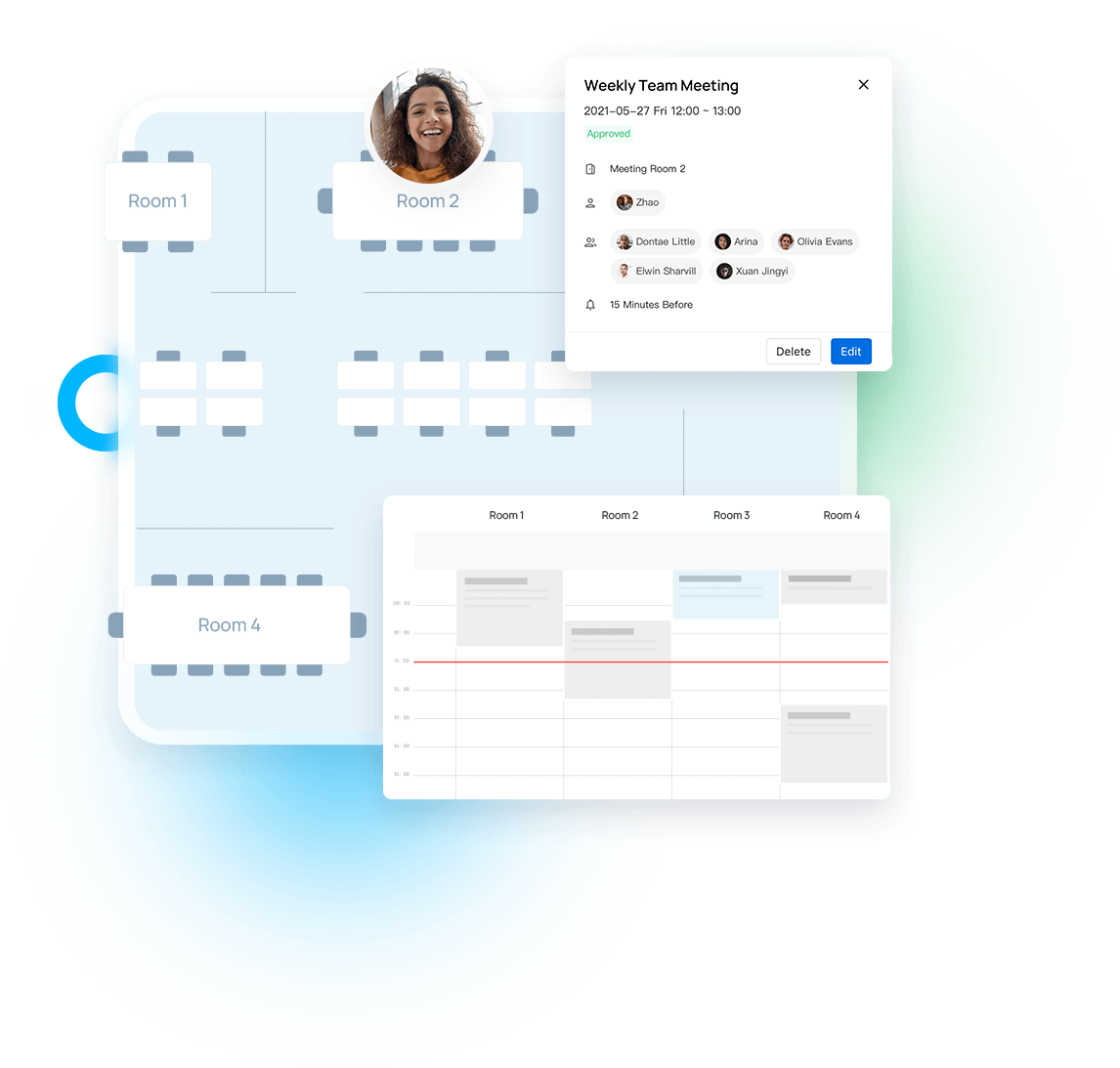 Book rooms through a
straightforward online platform
Get a bird's eye view
See all rooms and bookings in one place through different calendar viewing options or an interactive real-time map.
Locate available rooms
Filter by location, seating capacity, and amenities to find an available room that best suits your schedule and needs.
Book and notify attendees
Click to make a reservation directly for one-time or recurring use. Add meeting participants to notify them by email.
Book rooms from your familiar interface
Connect to Microsoft Teams
Add Yeastar Workplace as a Teams tab for seamless in-app booking. Create Teams meeting links upon room scheduling.
Connect to calendar apps
No more switching back & forth, create a schedule and pick a preferred room from a single point of entry.
Sync schedules both ways
Have meeting schedules & changes updated automatically across all platforms and every participants.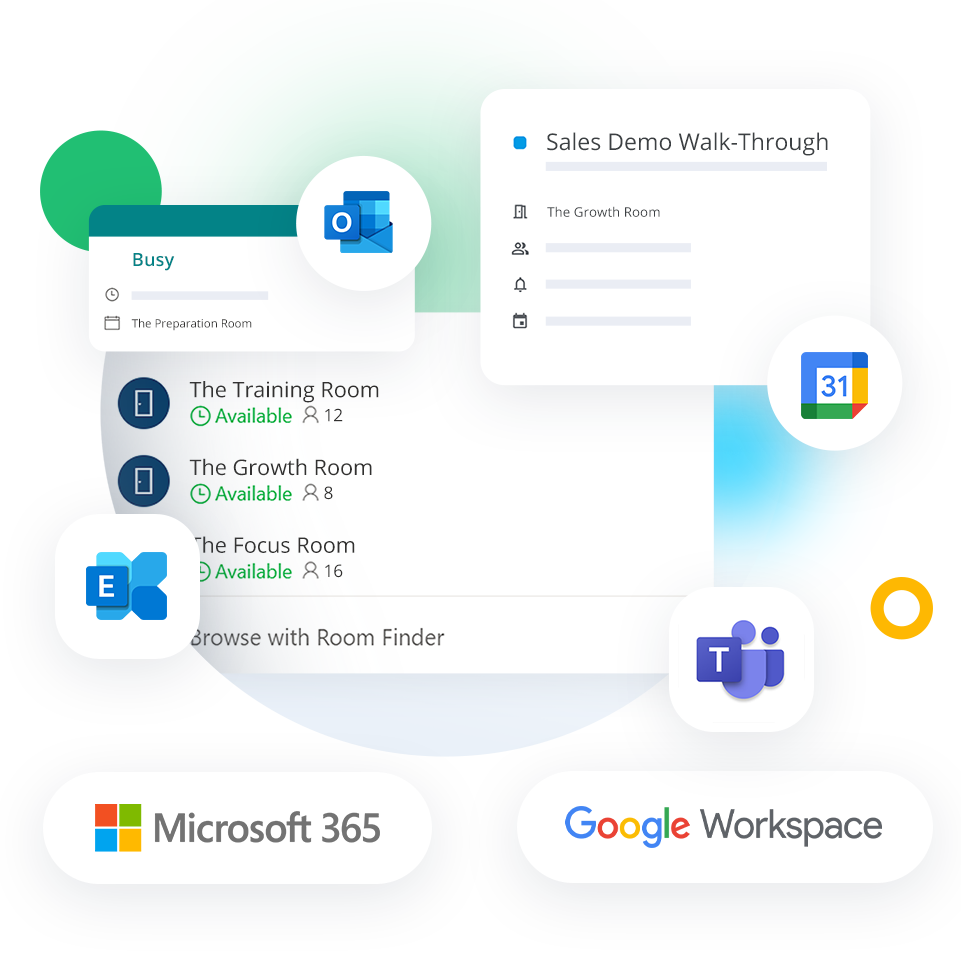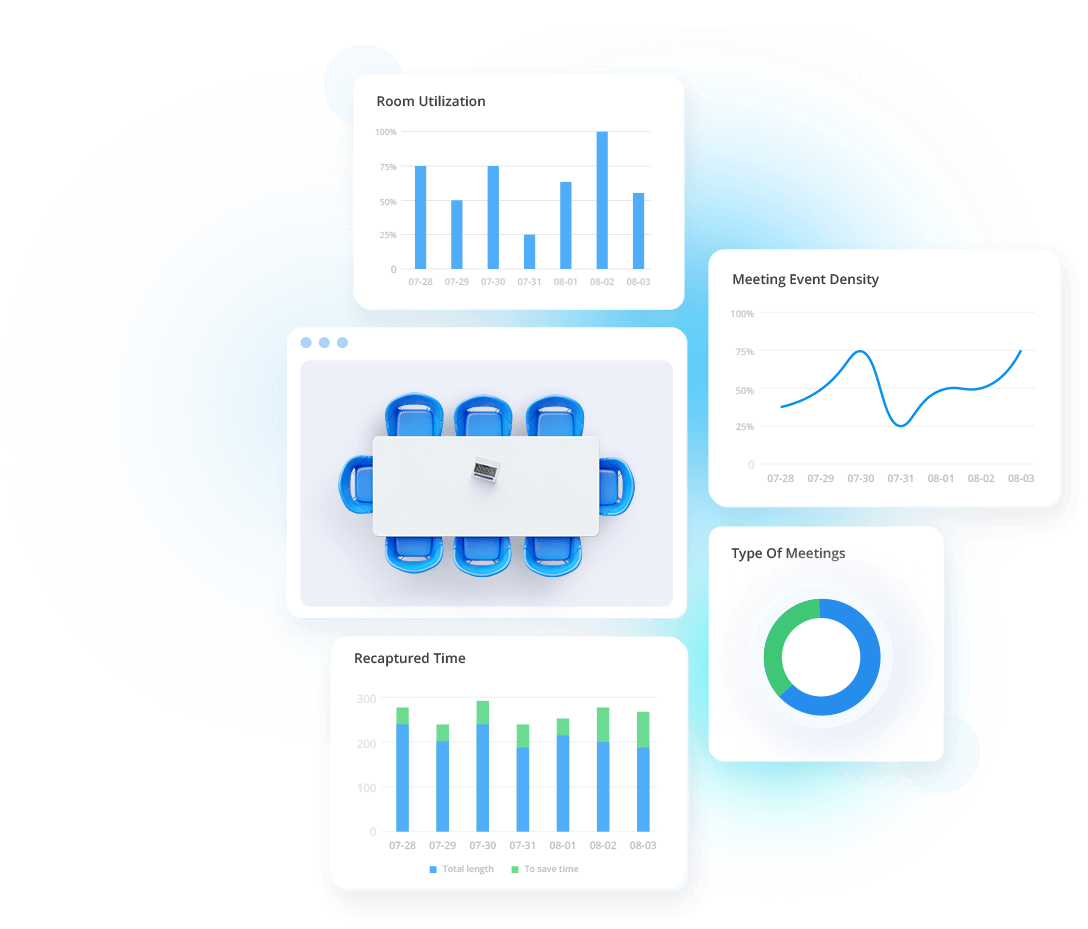 Spot opportunities to optimize your meeting space
Gain actionable insights on how your meeting space is used. Make data-driven decisions about the number, capacity, layout of meeting rooms. Quickly respond to changes in headcount and predict future demands.
Track and measure essential space usage metrics and trends:
Book on the spot with at-a-glance visibility
See real-time room availability
Tell the room status with distinguishable multi-colored LED indicators of the room displays mounted outside every room.
Tap to book, check-in, and end
Book a room instantly for impromptu meetings, check-in to confirm your reservation, and end it upon departure.
Impress your employees and visitors
Add your logo and customize background images, theme colors, etc. to make it fit perfectly into your office décor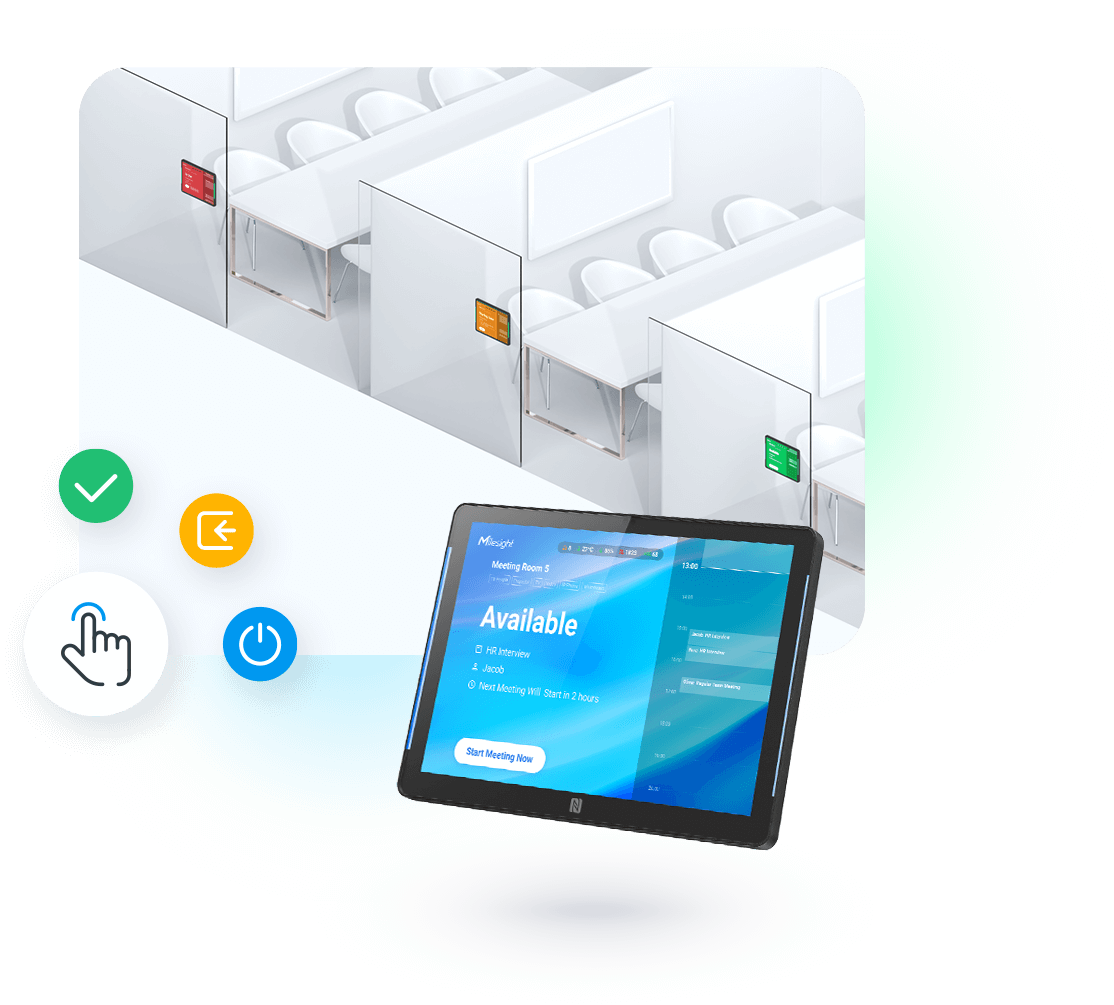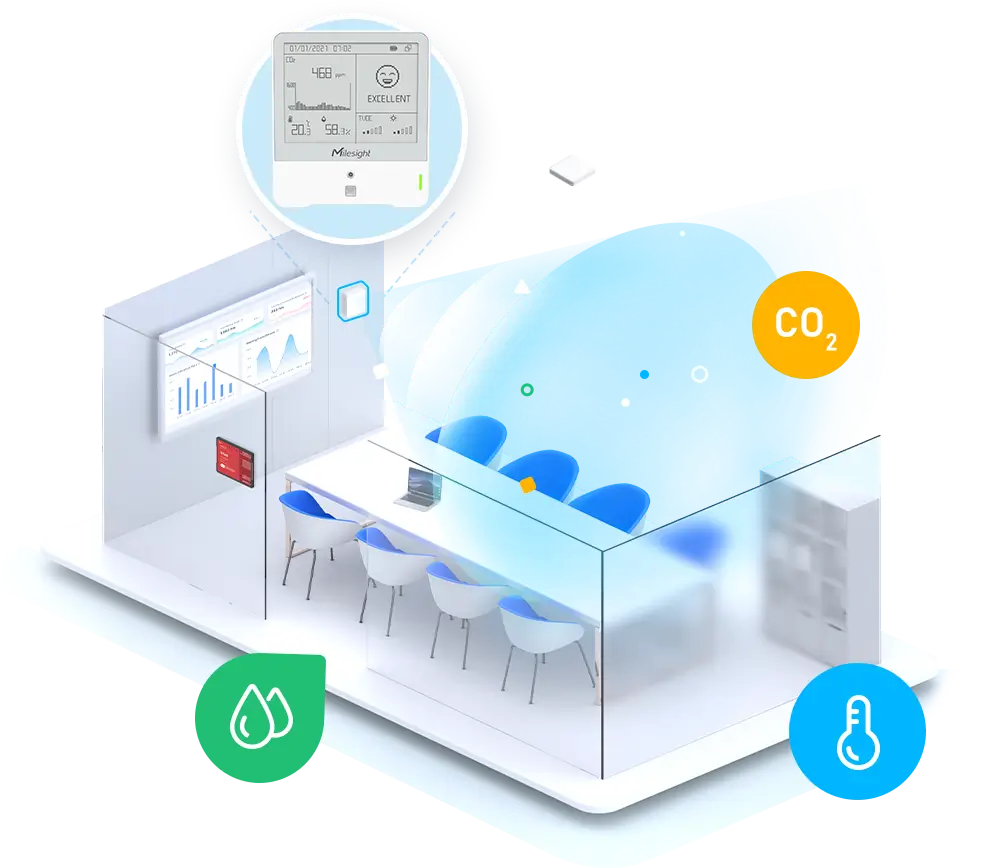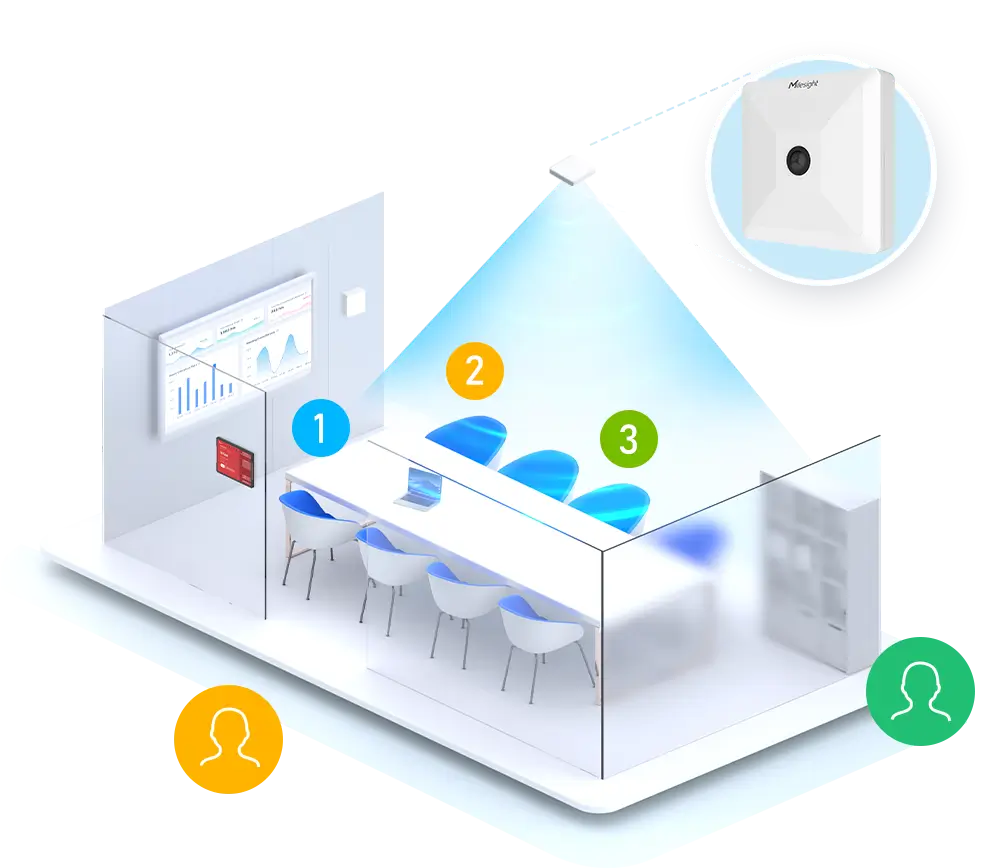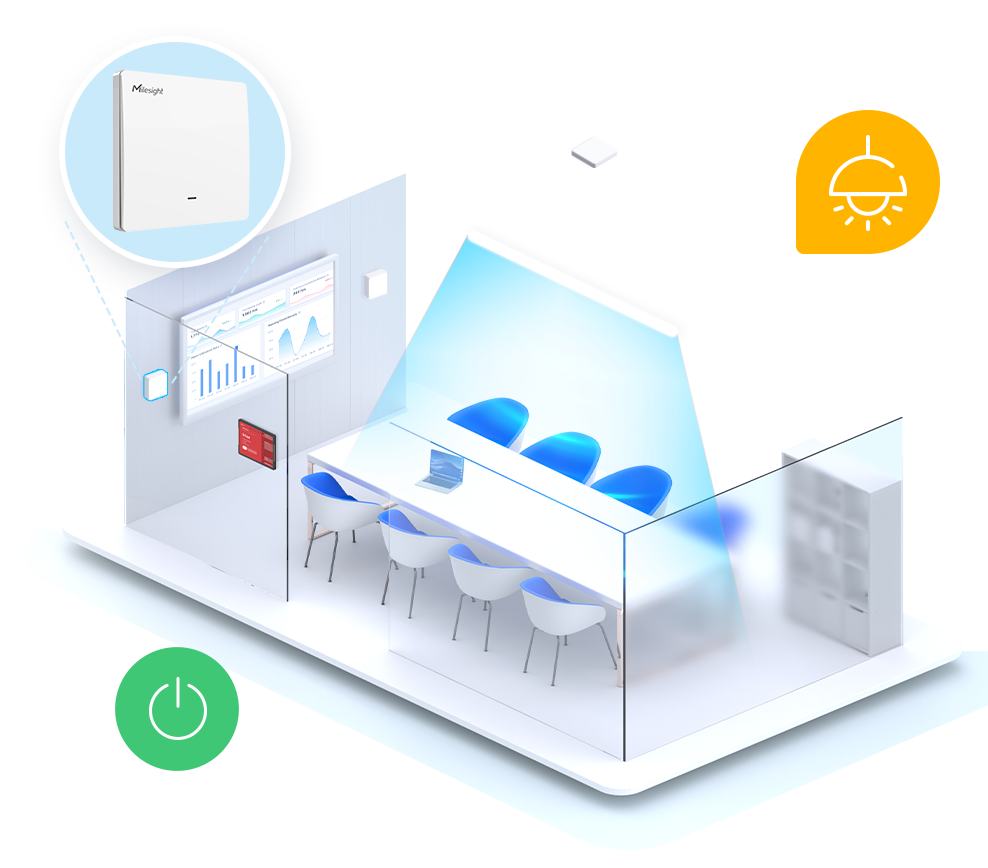 Create an Automated Smart Collaboration Space
Auto-release abandoned rooms
The People Counting Sensor will automatically identify booked yet unused rooms and early-ended meetings and free them up for others to book.
Ensure optimum indoor comfort
The Room Comfort Sensor measures a list of environmental data and displays them on the E-ink screen with emoticons.
Remotely control meeting room lighting
The IoT-powered Smart Wall Switch automatically switches on/off room lighting as people check-in/out. It also works with your pre-set working hours to cut off lights when off work.
Keep Features to Streamline Meeting Room Booking
Efficient Online Booking
See all meeting rooms and reservations in one place. Quickly find and book available rooms with filter-search and favorite marks.
Check-in & Auto-release
Require check-in and out to confirm and cancel reservations. Increase utilization with sensor-triggered auto-release.
Central Management
Coordinate space, amenities, and schedules with custom control. Set up 10+ notifications to keep everyone properly informed.
Interactive Floor Map
Create an interactive, searchable, and bookable office map to allow for more intuitive bookings right on it.
Meeting Approval
Apply approval process control for request-only rooms to put a designated admin on top of all schedules.
Meeting Service
Directly send service requests for sanitation, catering, etc. to related personnel to enhance the meeting experience.
Analytics & Data Export
Consolidate data and trends in one place for better visualization and reporting. Export historical data for future analysis.
Yeastar Workplace
One simple, integrated platform for all your workplace management: meeting rooms, desks, and visitors. All in one and one for all.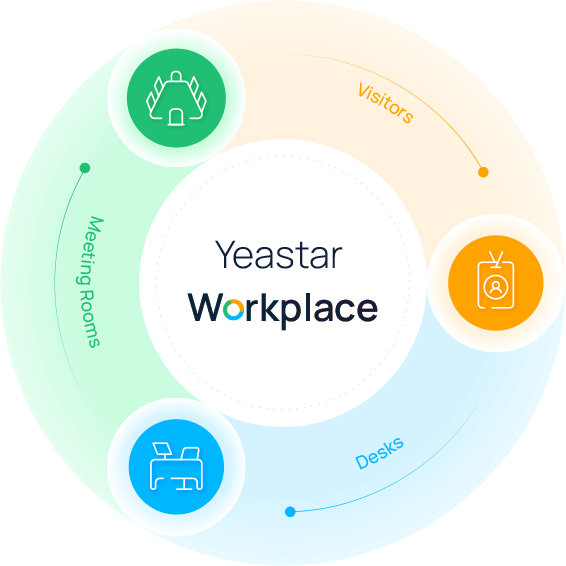 Meeting Room Booking
Book rooms with real-time insights on availability, amenities, and more, avoiding all hassles.
Desk Booking
Enable easy, on-the-fly desk booking and bring teams together when in-office.
Visitor Management
Make hosting visitors seamless while ensuring your office visitors have the best experience.
Make meeting room booking a breeze, today
From collaboration space to personal work zone and visitor traffic, start in minutes with one integrated workplace platform for managing meeting rooms, desks, and visitors.