Yeastar W

o

rkplace Meeting Room Schedule Display
A better meeting culture starts with scheduling. Book rooms more easily with real-time availability and instant booking from the screen.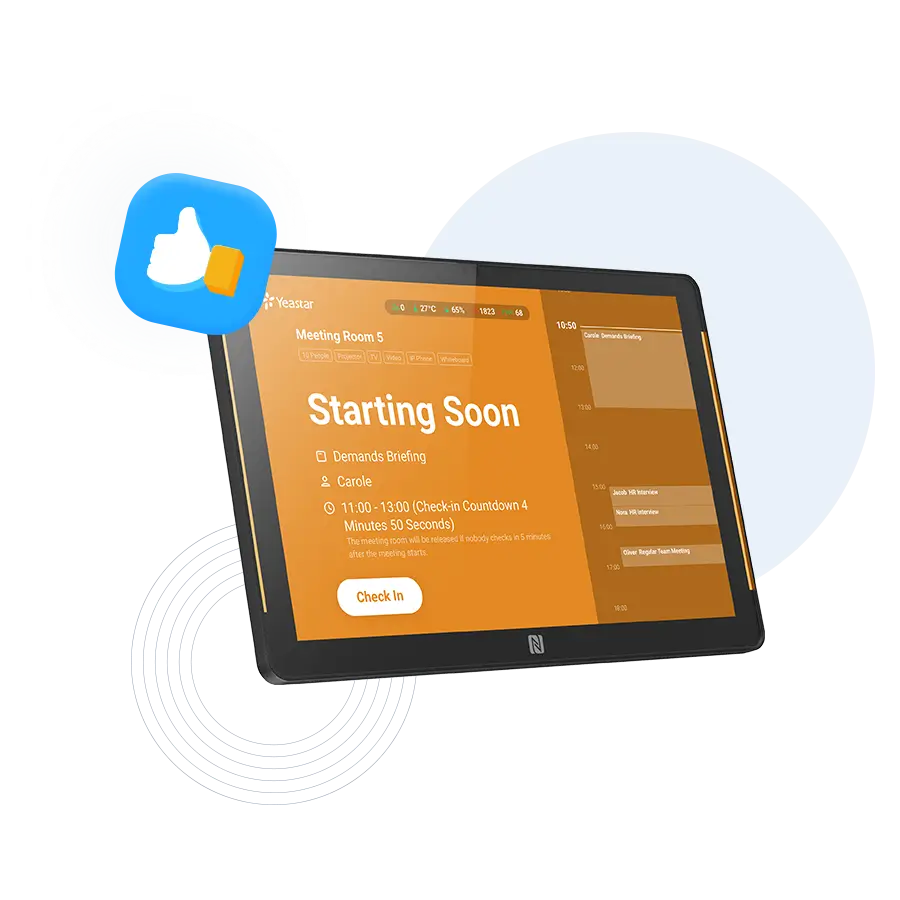 Everything about a Room Right at the Door
Greater Visibility of Room Availability
.
With distinguishable 3 colored LED lights, the room status is easily visible at a quick glance. Seating capacity and AV/IT amenities availability are also right on the display screens, helping you find the most suitable meeting space for your particular needs.
A Complete Overview of Meeting Activities
.
The room display shows the current or upcoming meetings and presents a calendar view of the entire day's bookings. You can choose to show or hide meeting details such as event name, description, and organizer for privacy preferences.
More Helpful Information from Smart Sensors
.
Integrated with Yeastar's people counting and room comfort sensors, this meeting room digital signage also clearly displays room occupancy figures and environmental data including temperature, humidity, light, CO2 concentration, and TVOC in real-time.
Book, Check-in, and End Right on the Spot
Start a Meeting on the Fly
.
In case of an impromptu team huddle, simply tap the interactive screen to book a room. You can also reserve an available time slot in advance for a planned meeting. All schedules are instantly updated to Yeastar's online booking system.
Check-in to Remove Ghost Meetings
.
When a meeting is about to start, the room status will change to "Start Meeting Soon". All you have to do then is to tap "Check-in" to confirm your reservation, or else it will be released after a set amount of time and become bookable again.
End the Meeting Upon Leaving
.
If your meeting ends early, simply tap "End" on the interactive room display and the room will be free to book for others. This simple gesture can be very helpful in increasing the room utilization rate.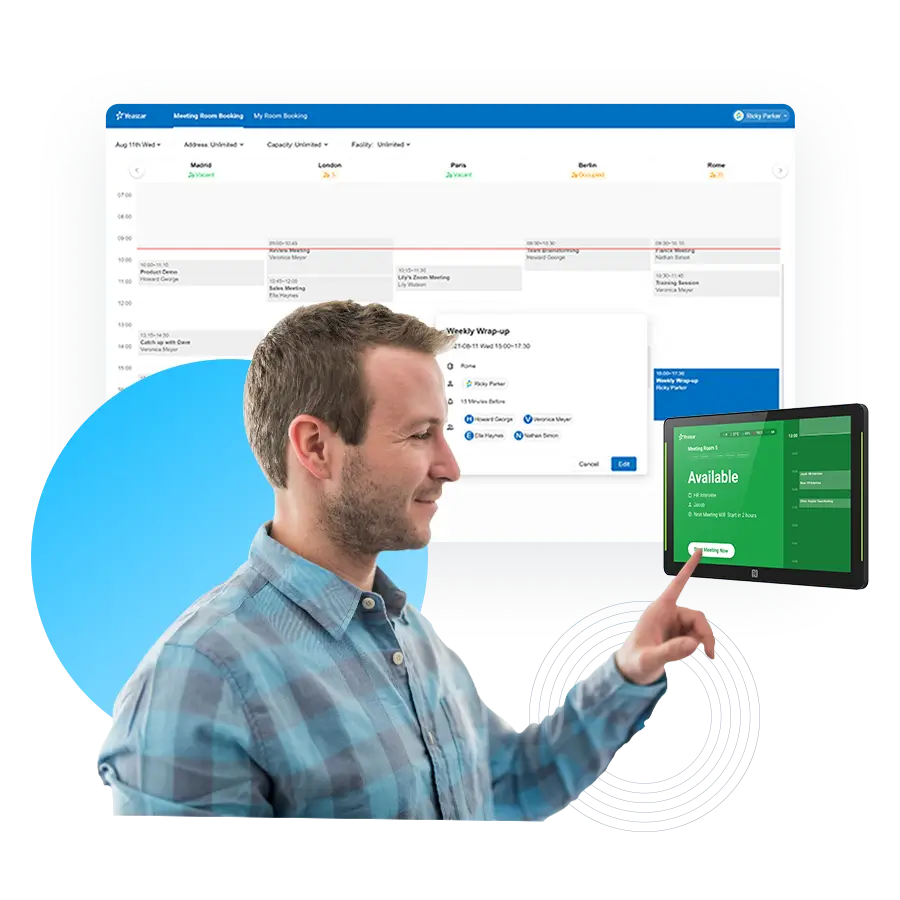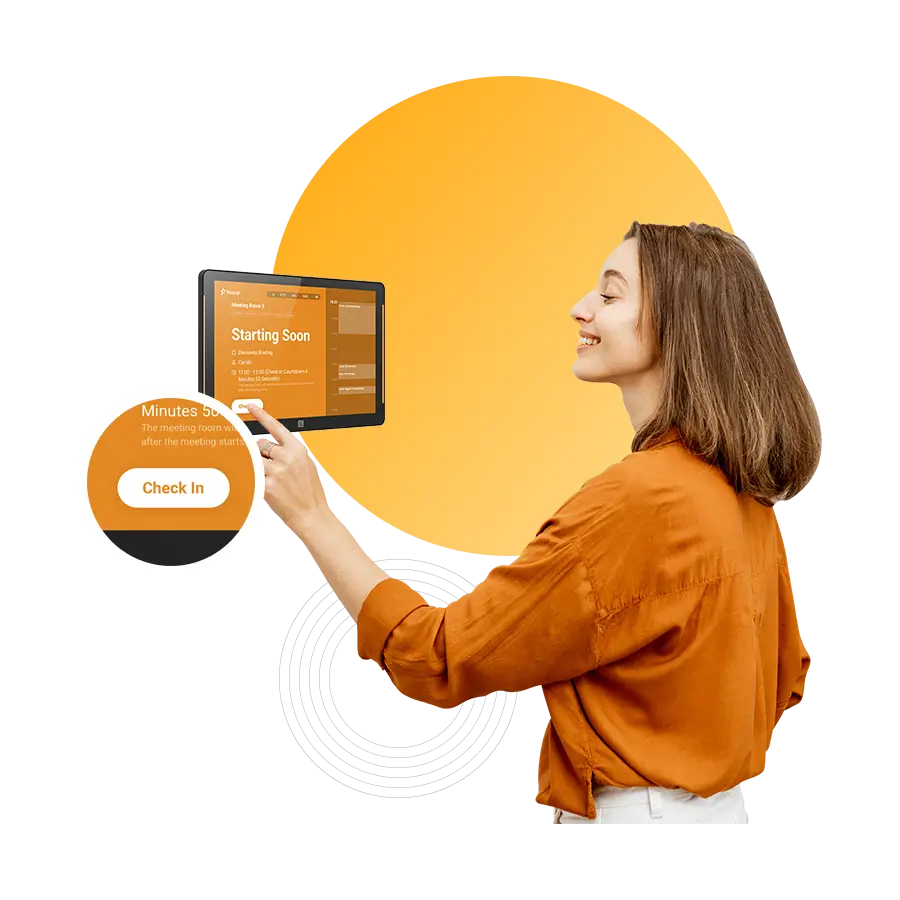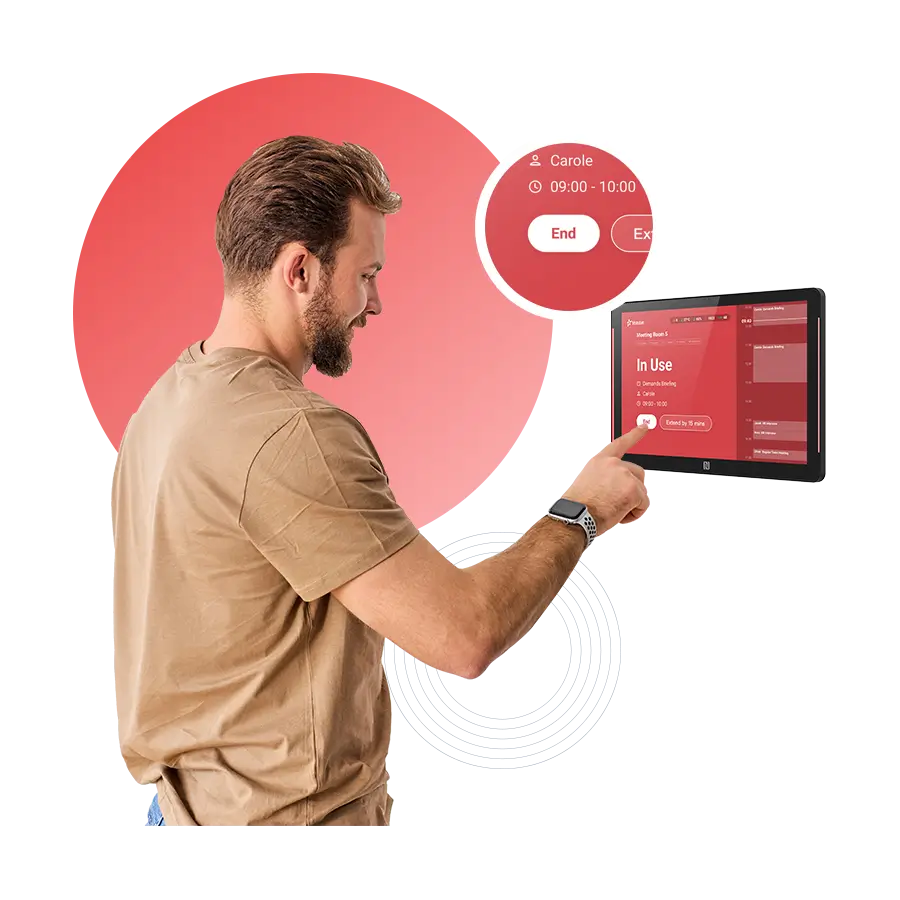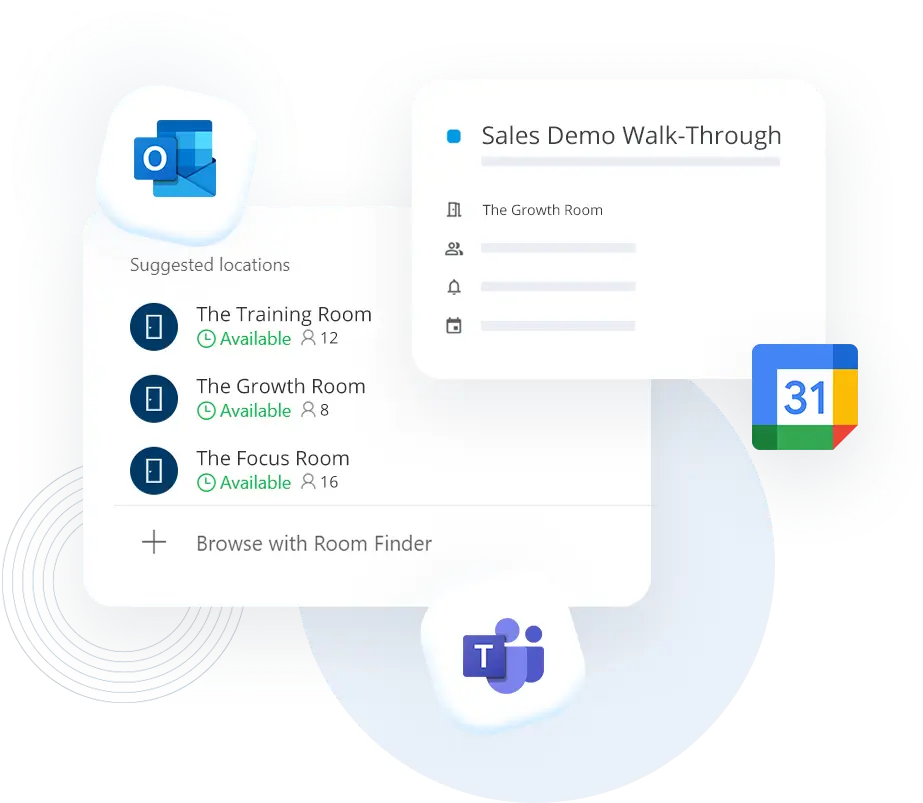 Keep Room Bookings in Sync Among Platforms
Double bookings are quite common especially when your employees make room reservations over different platforms, such as touch-screen displays, scheduling software, and calendar systems, which do not talk to each other.
That's not the case with Yeastar Workplace. Since it can be seamlessly integrated with Microsoft Teams, Outlook Calendar, and Google Calendar, you can book meeting rooms right on your existing calendar or the Teams app and all the bookings will be shown on the meeting room display, and vice versa.


Easy to Install and Manage
Responsive 10.1" touch-screen
Standard wall or glass wall mountable
Plug-and-play PoE or DC power
Vibrant LED status light bar
Auto screen off in unbookable status
Ambient light sensor and proximity sensor
Embedded NFC for ID authentication
Built-in LoRaWAN® Gateway module
Monitor the online status of room displays
Manage all devices in one place
Download Datasheet Watch Video
Book a Personalized Demo
Tell us your specific needs and see Yeastar Workplace in action.