All Features & Plans: For All Sizes of Organization
Meeting Room
Basic
Standard
Pro
Unlimited Rooms
Pay per room
Pay per room
Pay per room
Online Room Booking Grid
Filter Search
Ad-hoc Booking
Recurring Booking
Booking Permission
Customizable Schedule Reminder & Email Notification
Check-in & Auto-release
Extend Meeting
See All Features
Additional Hardware & Add-ons
Add optional smart hardware or additional location to maximize space utilization and create a future-proof workplace.
Interactive Room Display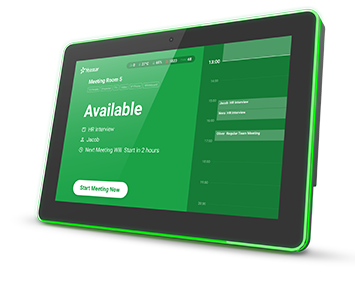 Show the real-time room availability. Tap to reserve on the spot and check-in to prevent no-show booking. Use facial recognition or scan QR codes to authenticate user identity.
People Counting
Sensor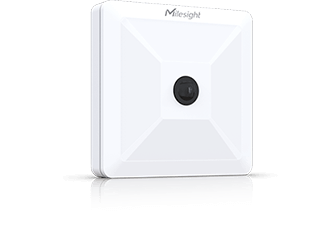 Detect room occupancy, sync to platform & room display in real-time, auto-release vacant room.
Room Comfort
Sensor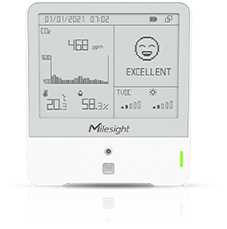 Monitor and measure temperature, humidity, light, CO2 concentration, TVOC of your room.
Smart Wall
Switch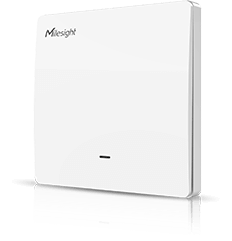 Enable remote control of meeting room lighting. Automatically switch on/off as people check-in/out.
E-ink Desk Screen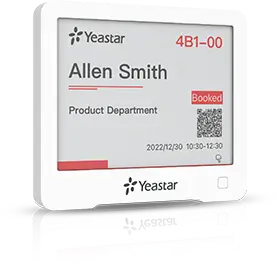 Show real-time desk availability via a tri-color e-ink screen. Scan the QR code to book on the spot or check into reservation. Cordless, energy-saving, and eco-friendly.
Desk Occupancy Sensor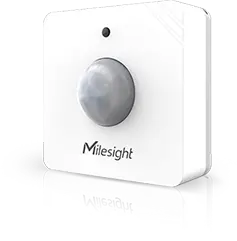 Monitor desk real-time occupancy, display on map, and automatically release vacant desks.
Visitor Screen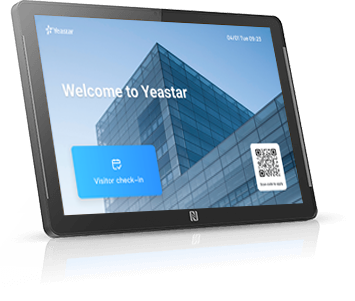 Easy scanning for visitors to touchless sign-in, registration, and notification of contacts.
Additional
Locations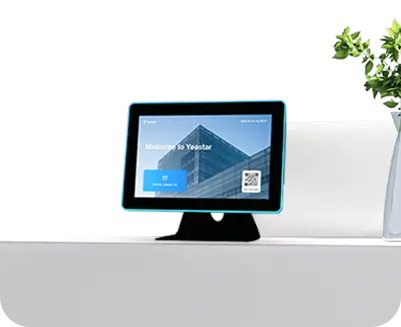 If your organization has multiple locations (more than one), please add as you need.
$199/ Per Location / Per Year
Try Yeastar Workplace Free for 30 Day
Transforming your workplace can be easy. Get started in minutes.