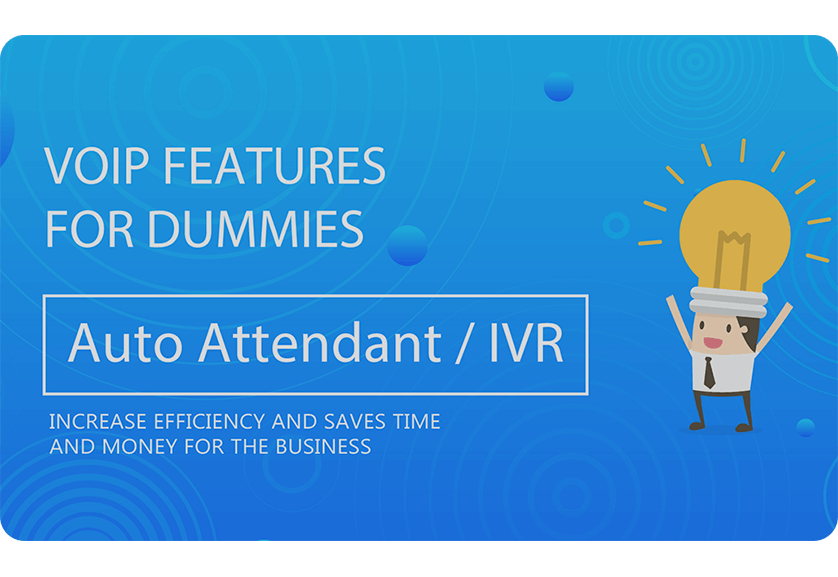 What is Auto Attendant in VoIP?
Auto-Attendant (or automated attendant, automatic phone menus, or virtual receptionist)is an automated answering service used with a business phone system that routes incoming calls to the right person or department. It works almost like an Interactive Voice Response (IVR) system and is primarily based on keypad input.
Yeastar PBX's auto attendant can be multi-level with flexible submenus options. Just customize your welcoming voice and direct callers to the appropriate department, extension, voicemail box, etc. – without needing a live operator and even outside of business hours.
Benefits & Use Cases of
Auto Attendant

Professional Image
Welcome callers with a custom company greeting. Use your professional voice or recorded greetings that fit just right to your brand image and serve for different business utilities. For example, set different messages for support hotlines, sales promotions, or specific time/date ranges like business hours and holidays.

Optimized Call Flow
Chart the call flows and move callers fast through the system with flexible routing destinations. For example, queue/ring group for custom inquiry; voice prompt for informational message; outside lines for inter-office call forwarding; dial-by-name directory for direct extension calling; voicemail box for no answered.

24/7 Call Handling
Unlike a receptionist, the auto attendant works 24/7/365. The system "robot" and your callers take care everything with the self-service menu. You can also give callers the options of leaving their number for a call back, which means less possibility to miss important customer service calls – or sales opportunities.

Better Customer Experience
Provide better customer service by reducing the time it takes to speak to the right person. Auto-attendants or IVRs are especially helpful in business call center, as they help to reduce hold time by filtering callers to the right group. This allows agents to spend more times on services rather on dealing misplaced calls.

Reduced Costs
Most of small business don't have the overhead to afford a fulltime receptionist or the call volume to require one. Auto attendants are a fantastic way for organizations to save on staffing costs while directing callers in the right direction — all without necessary onboarding time.
How to configure Auto Attendant in
Yeastar PBX System
Creating an auto attendant with Yeastar PBX Systems is easy and you won't pay extra for this feature. They are built-in the phone system, whether you are choosing the on-premises, cloud, or software solution with Yeastar! Check out the video and links below for a step-by-step guide: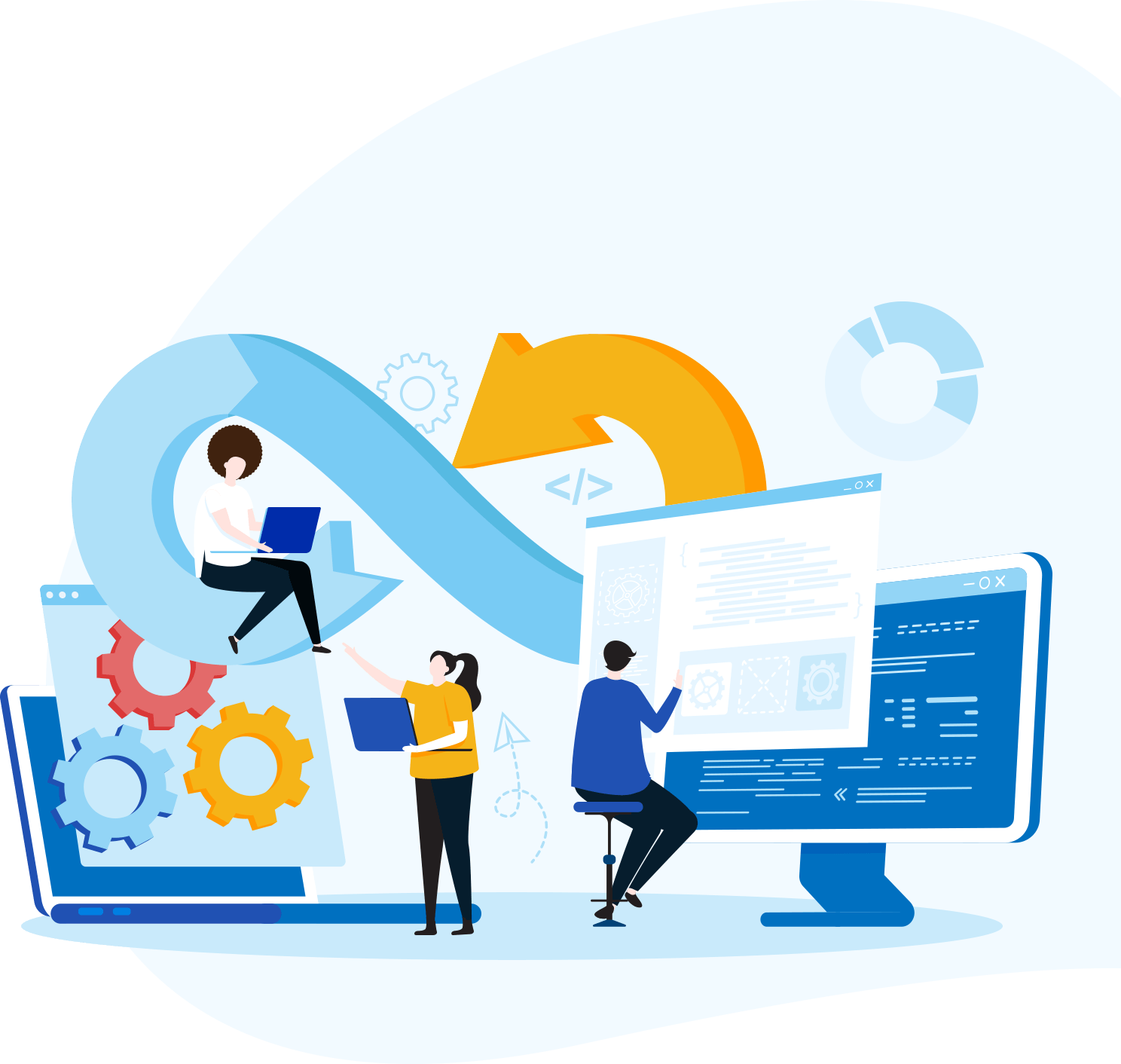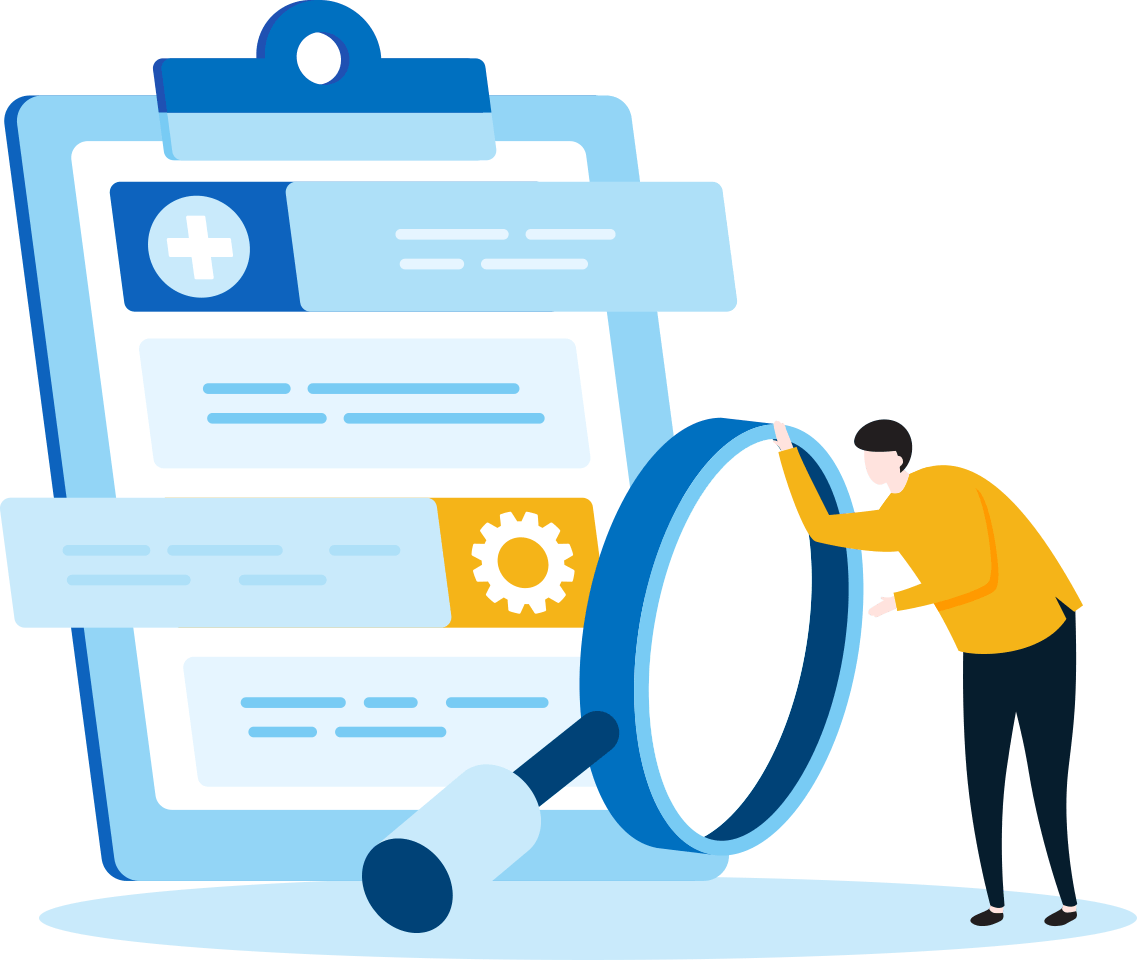 Auto Attendant FAQs:
Is auto attendant included in my Yeastar business phone system?
Yes. Like most of business telephony features, it's included in all Yeastar PBX series at no additional costs.
What is the difference between auto attendant and IVR?
These two features can be considered the same from a larger scope. They both allow you to interact through a "call flow tree", without needing a phone operator or human to intervene, and they guide you to the right destination by series of scripted prompts. For example, when you call a business, you often hear voice menu options like "Press 1 for sales assistance", "dial 2 for technical support" and so on.
The auto attendant and IVR feature in a business phone system can come into play whenever you need to improve call management efficiency, reduce caller wait time, or require call transferring to voicemail or redirect incoming calls to a different phone number, etc.
What voice prompt/greeting options are available in auto attendant?
With Yeastar PBX system, you can set different greeting/guidance prompt for different auto attendants/IVRs. You will be able to upload scripted prompts from professional voice talent or record and use your own voice for your company greeting.
What routing destination options are available in auto attendant?
With Yeastar PBX system, you will be able to select the below options as your key press event destination in an auto attendant or IVR:
Specific Extension/Queue/Ring Group – ideal when you need a live receptionist to intervene for deeper caller inquiry.

Extension Voicemail – route callers directly to the voicemail box of a specific user.

Group Voicemail – send callers to a voicemail box shared by a specific group of users. This is useful in the service center scenarios and when you have a group that shares the same service goal.

IVR – useful when you need to create a multi-level auto attendant structure to simplify phone routing management for multiple locations, etc.

Dial by Name – allow callers to reach the appropriate destination or specific extension easier by dialing the first three letters of the name, when they know who they want to call.

External Number – auto forward the caller to an external number for 24/7 services like doctor answering, emergency IT support, etc.

Play prompt and exist – useful when you have a unified message to deliver.

Hang Up
Related Yeastar Business Phone System & VoIP Features