Say you are on a sales call that worth big bucks, yet you have an emergency that forces you to leave your desk. No problems—just flip that call to your mobile and keep talking. Or, if you have a long call that has drained your phone battery, simply flip the call to your computer or desk phone and you can continue the conversation seamlessly.
With the Call Flip feature in Yeastar P-Series PBX System, at no time you are compelled to drop off a call.
What Is Call Flip?
Call Flip is a PBX phone system feature that allows you to transfer a live call between different devices without having to put anyone on hold.
For example, you can move an in-progress call from your computer to your mobile seamlessly, and vice versa. The Call Flip feature works on virtually all phone terminals that are linked to your PBX extension account, ensuring that you'll never have to cut your calls short.
Unlike call forwarding, the call flip feature is only for live, active calls when switching devices, and the person you're speaking with never knows you switched devices.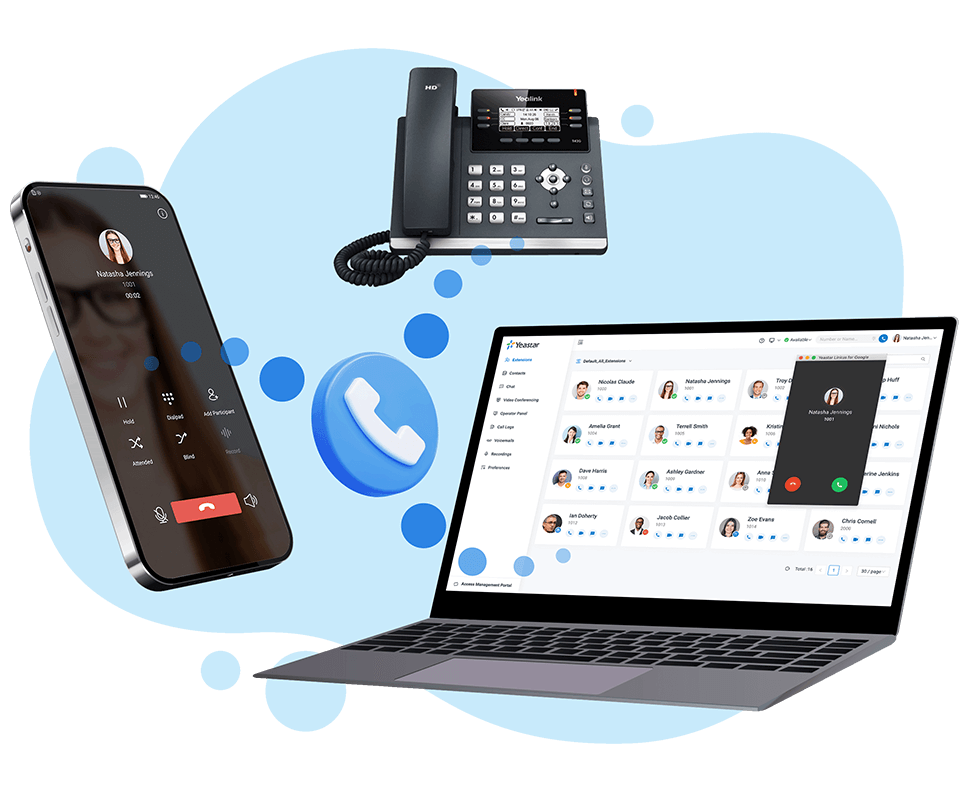 Understanding How Call Flip Works
Yeastar P-Series PBX System supports call flip/switch between your computer, mobile, and desk phone. For your computer and mobile devices, you will need to install the Linkus UC Clients that are connected to your PBX extension. The function works by: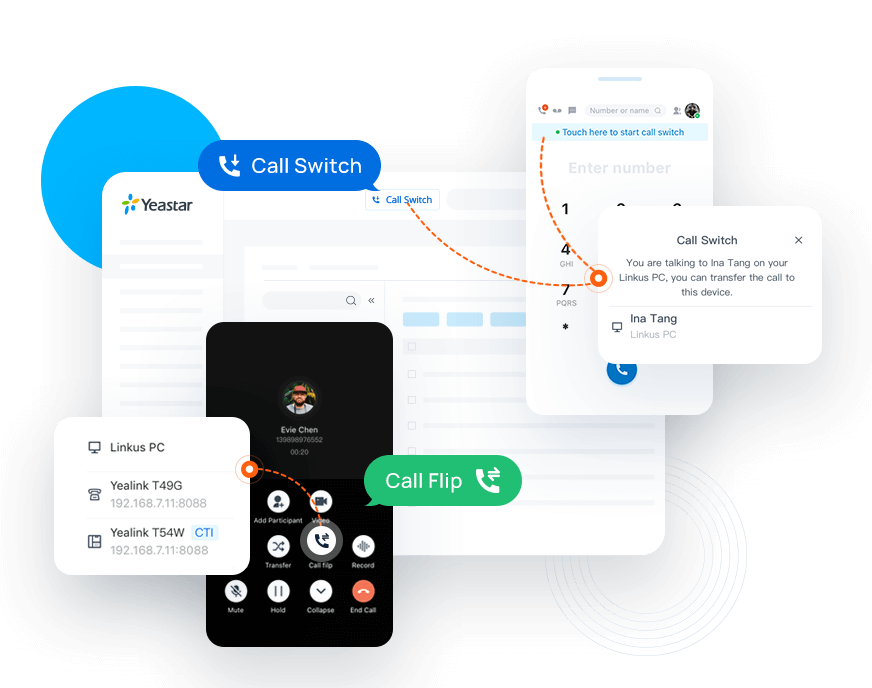 Call Flip: "push" the live call to another device and pick up to continue. While you are talking on your Linkus Web/Mobile Client, simply touch the "Call Flip" button at your call interface and you can select the device that you want to move the call to. If you are using a desk phone, press the feature code on your dial-pad and all your extension-connected devices will ring. Just pick up the call on the device you selected to continue the conversations.
Call Switch: to "pull" a call away from the original device (say, your IP Phone or computer), just open the Linkus Web/Mobile Client on the device that you want to move to. Touch the "Call Switch" button on the home screen to see all active calls that you're on, then hit the call you want to continue. That's it! your call will instantly continue on the new device and end on the original device.
The Benefits of Call Flip
Take Calls Anywhere
Never drop your call halfway. Call flip in mere seconds from your desk to your mobile (or vice-versa) in the middle of a call.
Seamless Experience
Stay connected without interruption to the customer. Unlike call forwarding or call transfer, you don't need to put the person on hold while switching devices.
Multi-device Support
With Yeastar P-Series, you can log into multiple devices at the same time, so you can flip calls between your computer, phone, and desk phone without any issues.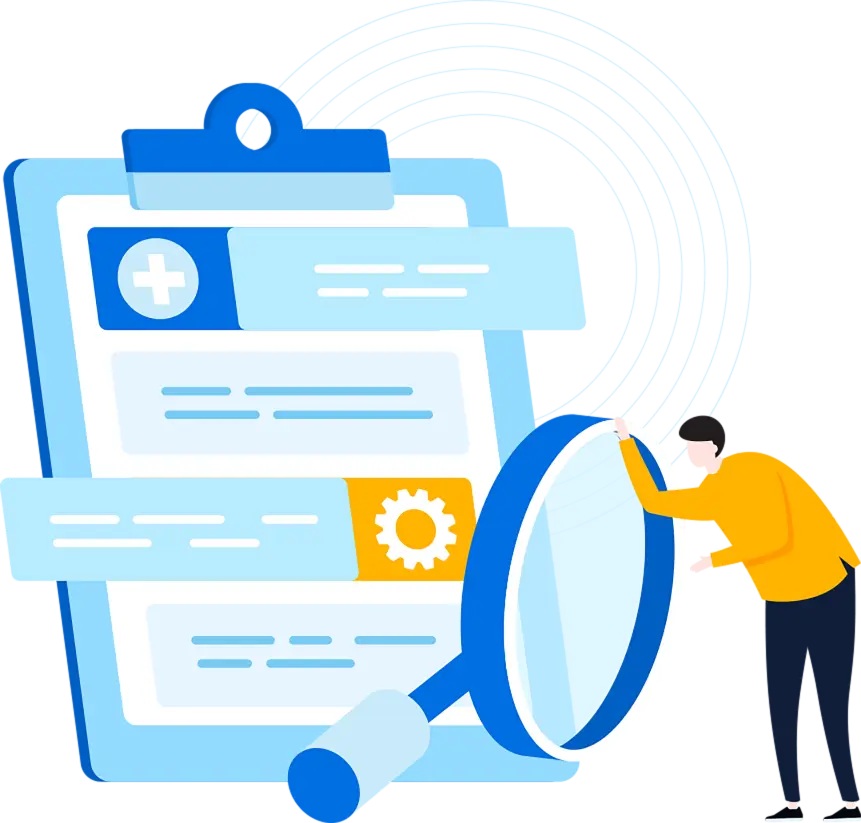 Call Routing FAQs
How long does it take to flip a call?
The process is almost immediate. The person you're talking to won't notice it.
Can I flip a call to a device with a different phone number?
No. You can only flip calls between devices that have signed in the same extension account. To move a call to a different phone number, you will need to use the call transfer feature.
Does call flip work on an IP Phone or analog phone?
Yes. To move a call from a desk phone to another device, you can dial the Call Flip feature code on the dial-pad (the default feature code is *01, you can change the setting in the PBX management portal > Call Features). The other terminals of the extensions will ring simultaneously. Just select one to pick up and continue the call.
You can also flip a call from Linkus UC Clients to a desk phone. When you click the Call Flip/Switch button, all your connected phone terminals (hardware or software) will be available to select.
Do I need to pay anything extra to use a call flip feature?
Not in Yeastar P-Series PBX System! The call flip feature is included on all plans.
Available in Yeastar P-Series PBX System
All three edition of Yeastar P-Series PBX System support the Call Flip feature.
Book a live demo for an insider's tour of Yeastar business communications solution.