In today's business world, there are many things that need to be juggled to keep everything running smoothly. Often, this means that it is necessary to multi-task to accomplish all of the required tasks. One such task that can be easily accomplished while multi-tasking is call transfer.
Businesses use call transfer for a variety of reasons. Sometimes, a customer needs to be transferred to another department, or the caller requests to speak with someone in a different location. Whatever the reason, having the ability to execute a transfer can save time and potentially avert an issue.
Call Transfer are incredibly helpful in almost any business setting. They are beneficial for businesses that are busy or have multiple locations. It can take a lot of time to route calls manually, especially if the caller needs to wait on hold while they are connected. With call transfer, this process is streamlined and can be completed quickly, even during peak hours when employees may be inundated with tasks.
Using call transfer is not only an essential VoIP phone system feature for sales teams, call centers, technical support, etc., but also improves their customer service at the same time.
What Is Call Transfer?
Call transfer is a process by which a call can be transferred from one person to another, regardless of phone number or physical location. All that needs to happen is for the first caller to enter the second party's extension, and then they are connected. Of course, if your company wants a bit more control over transfers, you can program specific numbers to trigger certain reactions using an automated system. This can help keep your business running smoothly and ensure nothing gets lost in translation during a potentially significant transaction with a customer or client.
How Does Call Transfer Work?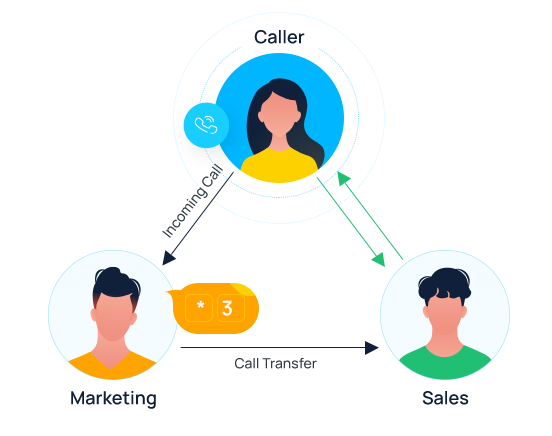 Typically Voice over Internet Protocol (VoIP) based call transfers are completed using a desk phone or an app. It works by dialing the destination number and entering a code at the prompt. Once the process is started, your call handling system will take over so that everything continues to run smoothly. These systems also allow you to set up conditions that help control how calls are routed based on time of day, location of the caller, or other factors helping ensure that nothing gets missed due to human error during busy times.
Because VoIP technology may be used to access a third party from almost any location, transferring calls is simple. This allows companies to create a work environment that is more flexible and less chaotic. It can be especially helpful in smaller operations that may not have room for multiple workers at the same location or who need to make use of field agents during different hours of the day.
Types of Call Transfer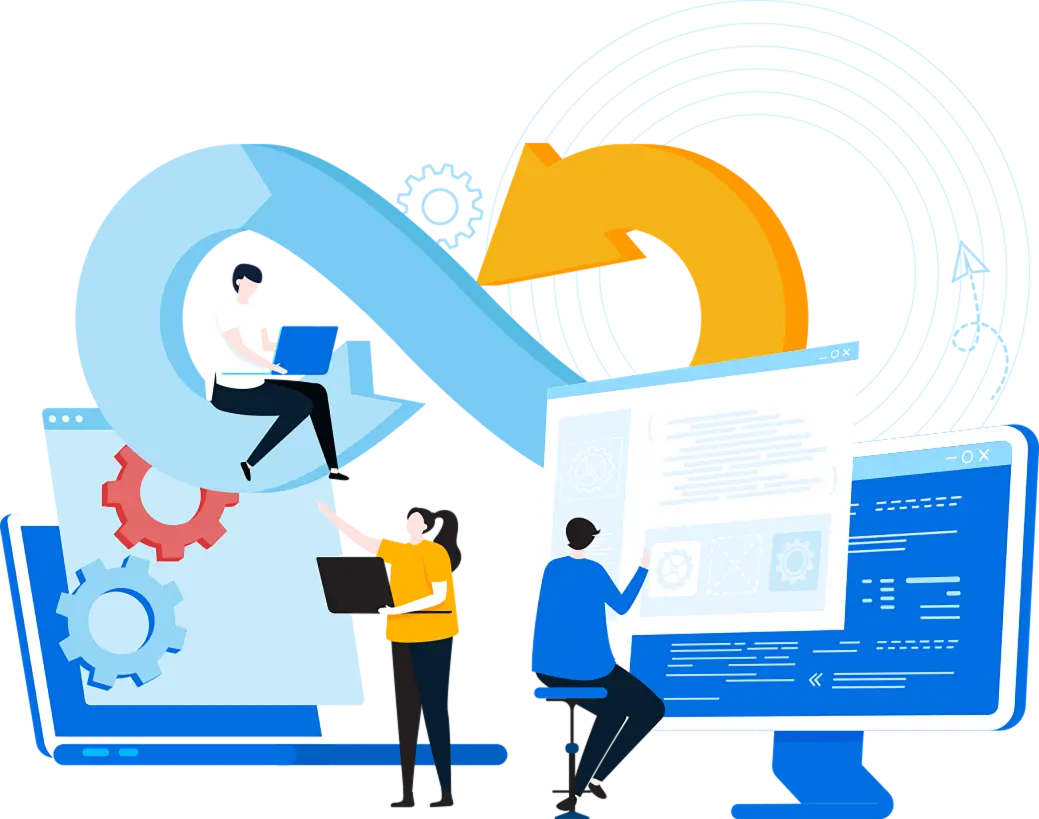 Benefits of Call Transfer
Improved Efficiency
Call transfers can streamline the way your business operates by helping to ensure that no calls are missed. They also help make it easier to manage communication, especially if your business is spread out over multiple locations.
Flexible Rules
With call transferring systems, you can set up automated rules that allow you to seamlessly switch between options based on different factors, including location or time of day, so nothing gets overlooked due to human error during peak hours or when employees are overworked and stressed.
Increased Automation
Since the entire process can be automated, you won't need an extra worker or assistant to transfer incoming calls. This system allows employees to quickly and easily transfer the call without taking time away from their other tasks , or create a voicemail message for whoever picks up on the other end.
Better Customer Service
Call transfers allow businesses to manage call queues better and ensure that no one will be placed on hold for long periods of time. It also ensures that customers do not have to repeat their information multiple times as they are transferred from person to person within your company's queue system.
Enhanced Agility
Using call transfer over manual transfers allows you to make the changes you need without taking up valuable resources. You can easily manage call forwarding even on the fly to optimize your company's phone system according to your company's needs.
Multi-site Management
Call transfer systems are ideal for businesses with multiple locations because they simplify setting up individual queues and managing call handling among different regions or cities. In addition, you can easily streamline your business by integrating various workflows through a single service provider.
Cost Savings
Transferring calls is an inexpensive way to maximize your business's resources. It allows your company to manage incoming phone traffic and handle call queuing in a cost-effective manner, ensuring performance improvement without incurring significant expenses.
Eliminates Human Error
Transferring calls helps eliminate human error, giving you more control over who handles each call. This type of system will ensure that information isn't lost during transportation between employees, ensuring that customers aren't put in touch with the wrong department or person.
Less Tedious Work
When combined with IVR, transfer protocols can be set up specifically for different departments so that no one without the necessary training or skills tries to handle calls from the office phone outside their assigned department.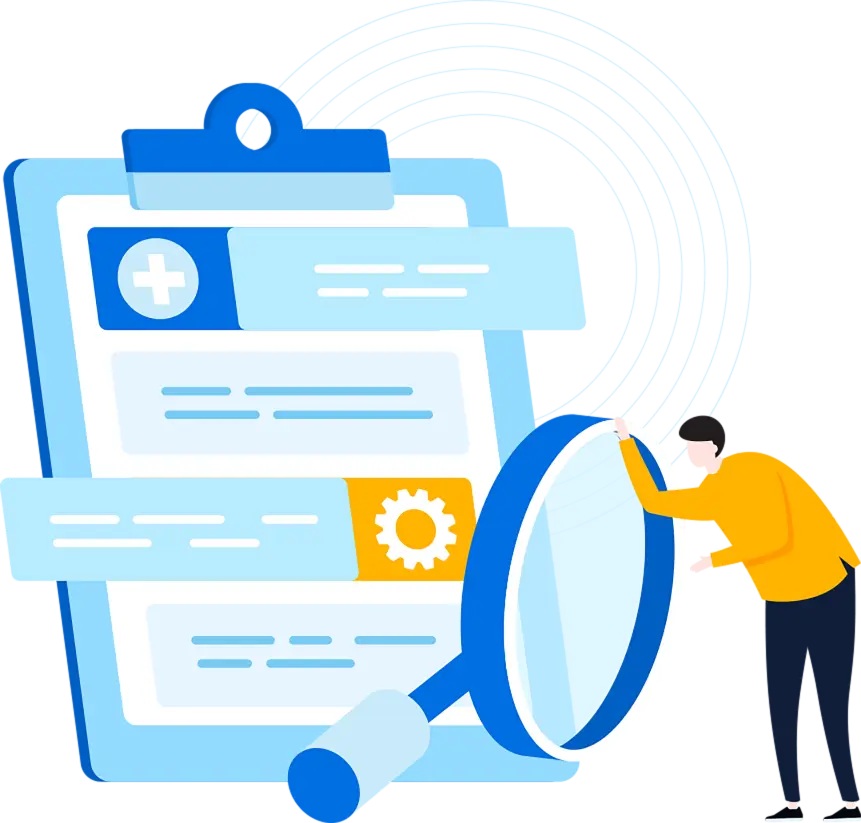 FAQs
What happens if the person I'm transferring the call to doesn't answer or is unavailable?
If the person you are transferring the call to doesn't answer or is unavailable for any reason. In that case, your business can set up a separate number that will automatically pick up and handle the call. This ensures that each call gets completed successfully without the customer knowing about any issues that might have occurred behind the scenes.
Can I speak to the person I'm transferring a call to before I finish the transfer?
With a call transfer system, you will be able to speak to the person before completing the transfer. This lets you double-check that the correct party is being called and that relevant information is passed along.
Can I transfer calls to international numbers?
If your business needs to complete international transfers, you will be able to connect with the person you are calling, even if they're in another country. If you have a remote workforce, you can improve your telecommunication capabilities by using call transfer to reach out to international employees.
Are there any potential downsides to transferring calls?
This feature has limited downsides; however, not all call transfers may be completed successfully. For instance, if an employee lacks training or experience in transferring calls, there is a chance that customers might not reach the intended party. It can be a problem if a call is transferred to someone who does not have the necessary information or can't correctly answer customer questions.
To resolve this issue, you can use training methods that increase employee knowledge and awareness of the transferring process to successfully carry it out without any complications or disruptions along the way.
Can I call transfer to a cell phone?
Yes, you can transfer calls to cell phones. The process works basically the same way for any other business phone, allowing you to complete transfer calls efficiently without complications or mistakes.
How can call transfer help my business?
Call transfer will help your business in many ways. For one, you will be able to take back control by creating a menu of prompts and protocols that can be assigned with a touch of a button. In addition, call transferring helps remove human error from your business's operations, giving you more control over who handles each call.
As part of a unified communications system, call transfer can also help streamline your business by giving you a way to handle incoming traffic and connect with customers using a single service provider.
Flexible Deployment Options: Cloud-based or On-premises
Available in the Appliance, Software, and Cloud Edition, Yeastar provides flexible deployment options,
allowing you to have your PBX system sited on-premises or in the cloud.
Appliance Edition
If you prefer a plug-and-play system deployed within your company to ensure complete control, the Appliance Edition is the perfect fit.
See Specifications
Cloud Edition
Want to eliminate the workload of hardware installation while having your phone system up & running immediately? This is the option for you.
Learn More
Software Edition
You make the call whether to install the PBX system on a hardware server, a virtual machine, or even in the cloud.
Learn More
You might also interest in these features