Queues are an inseparable part of our everyday lives. Whether you want to grab a coffee, watch a movie, or resolve any official matter, there's always a high chance you get stuck in a queue. And the rule then is simple. The longer you wait, the more irritated you become.
But this doesn't only apply to physical queues. What happens when you make your customer wait for too long? They become annoyed. The best-case scenario is that they just disconnect and try again later. The worst-case scenario? You'll lose them to another company.
Managing your calls effectively is a must if you want to ensure your customers are content with your service. And while it's not always possible for your employees to answer the phone straight away, there's a simple solution that will help them take care of the inbound calls more efficiently without sacrificing the quality of service – a virtual call queuing system.
What Is a Call Queue?
In a nutshell, call queues work when a customer calls, but all your call agents are unavailable. The incoming call is then placed on hold and sent to join the queue where other customers are waiting for their turn to connect with a representative. The caller usually receive a greeting message and is placed on hold with relaxing music playing in the background.
The goal here is to answer calls as fast as possible, cutting down waiting times and increasing customer satisfaction. Call queuing also helps manage a high call volume more efficiently. For example, you can route calls based on the customers' issues and transfer them accordingly to technical support, sales, or other departments. You can also use pre-recorded messages to inform the caller on how many people are ahead of them in the queue.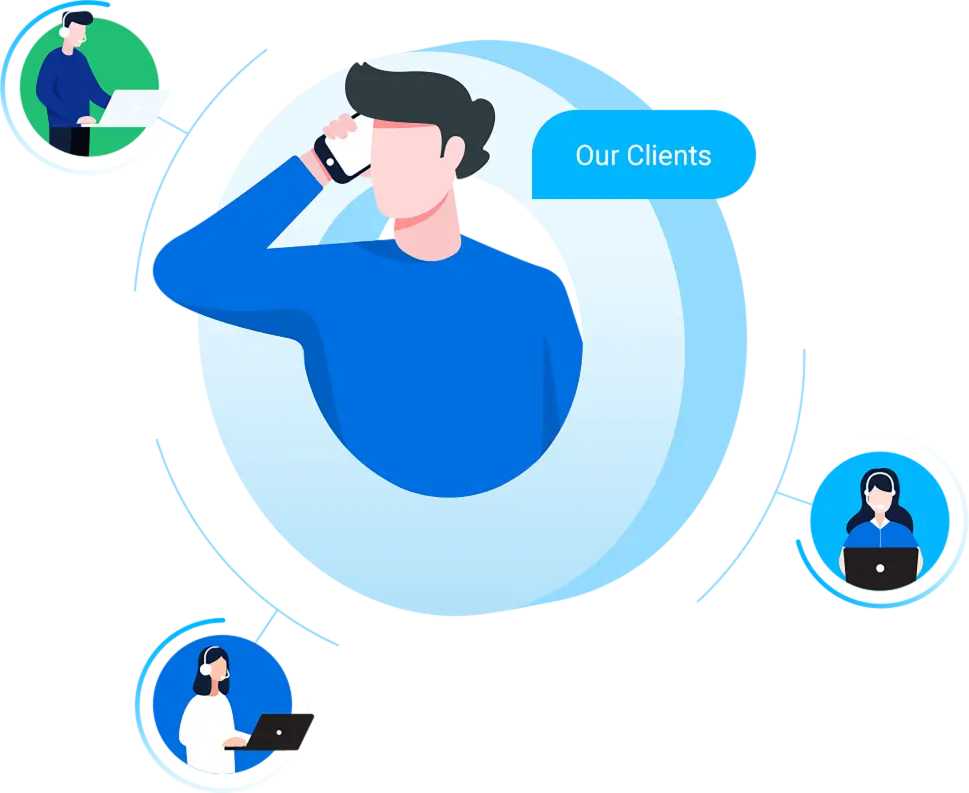 How Do Call Queues Work?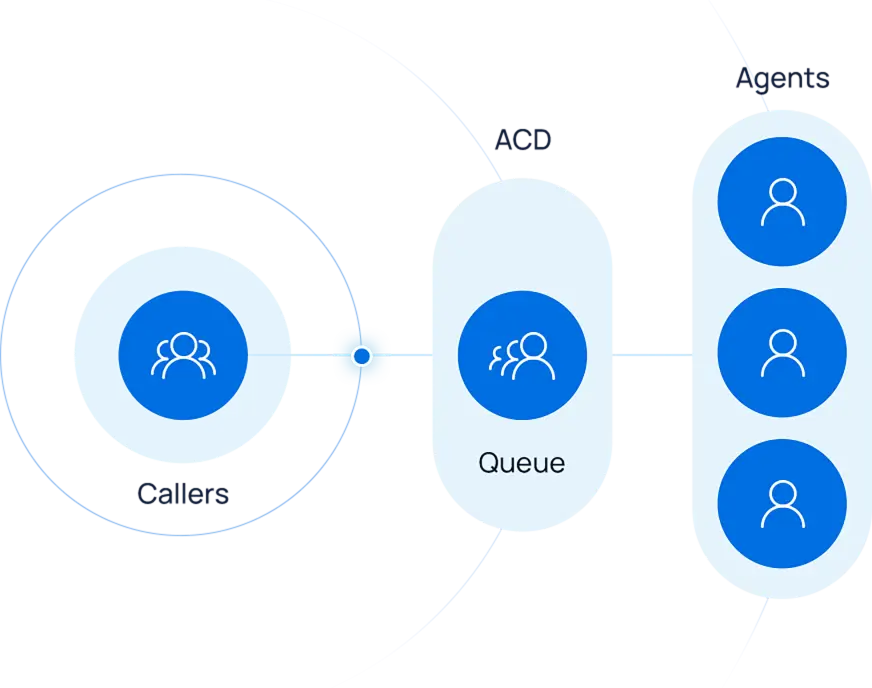 If there are no available call agents in your contact center, enabling call queueing will allow your phone system to group inbound calls and put them on hold. In cases where there is a large volume of incoming calls, they will be systematically ordered based on certain criteria. A queue isn't tied to only one agent, meaning that every time one representative becomes available, a customer is automatically transferred to them. It also minimizes the risk of having to transfer calls to other agents. The call queue feature can significantly reduce waiting times, decreasing abandonment rates and ensuring your customers get the help they need quickly.
How to configure Call Queue in Yeastar PBX System
Creating a call queue in Yeastar PBX Systems is easy and you won't pay extra for this feature, whether you opt for the cloud, hardware, or software solution with Yeastar! Check out the video and links below for a step-by-step guide.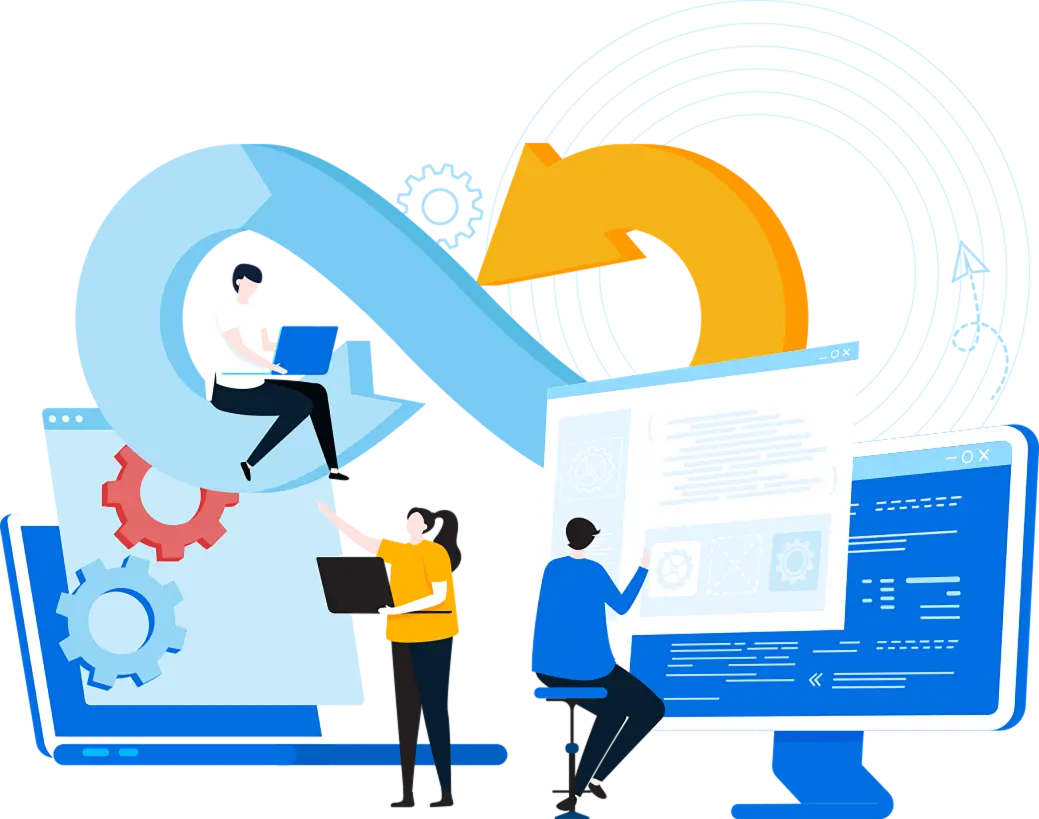 Benefits of Using a Call Queue System
Lower Call Abandonment Rates
Abandonment rates refer to the number of callers who hang up before they are transferred to an available agent. The reason here is, of course, long wait times. Here is where an efficient virtual queue system comes into play. Besides routing callers to the first available right agent, you can inform callers of their positions in the queue so that they will have a rough idea of how long they have to wait and will not disconnect the call. By implementing more advanced features like a virtual receptionist, callers will be able to deal with less significant issues without having to wait for an actual agent to provide them with a solution.
Increased Customer Satisfaction
Since your customers aren't as likely to abandon their calls due to long waiting times, it automatically increases the chances of the so-called first call resolution. As the name suggests, it refers to the situation when a caller's problem is successfully solved on the first try. Not only that, there are other advanced contact center features that can positively impact the caller experience as well. For example, queue callback allows a caller to decide whether they want to wait or ask for an agent to call them back once they become available.
Enhanced Agent Productivity
Queues that are properly ordered can assist agents stay organized and, as a result, decrease churn. Unlike manual distribution, call queuing allocates calls fairly among all agents so that no single agent is overburdened. Agents will not have to deal with irate consumers on a regular basis if queues are well-managed. Otherwise, it will destroy their motivation to work. Call queues also offer reports on agent performance which can assist in determining when extra personnel or changes are required during peak periods. An efficient call queuing system will help reduces stress, keeps agents motivated, and enhances their confidence.
Optimized Operational Costs
There are several ways how improving your call queueing can help save call center costs. The first thing is that in many call centers, every inbound call occupies a landline for the entire waiting time. Call queuing allows you to respond to peak demand without incurring higher costs. Optimizing call queues can also save money on salaries. An efficient call queue system means fewer agents dealing with higher call volumes. This prevents overstaffing (especially during less busy business hours), allowing you to save costs and increase your company representatives' salaries. This, in turn, will increase your team's morale and productivity.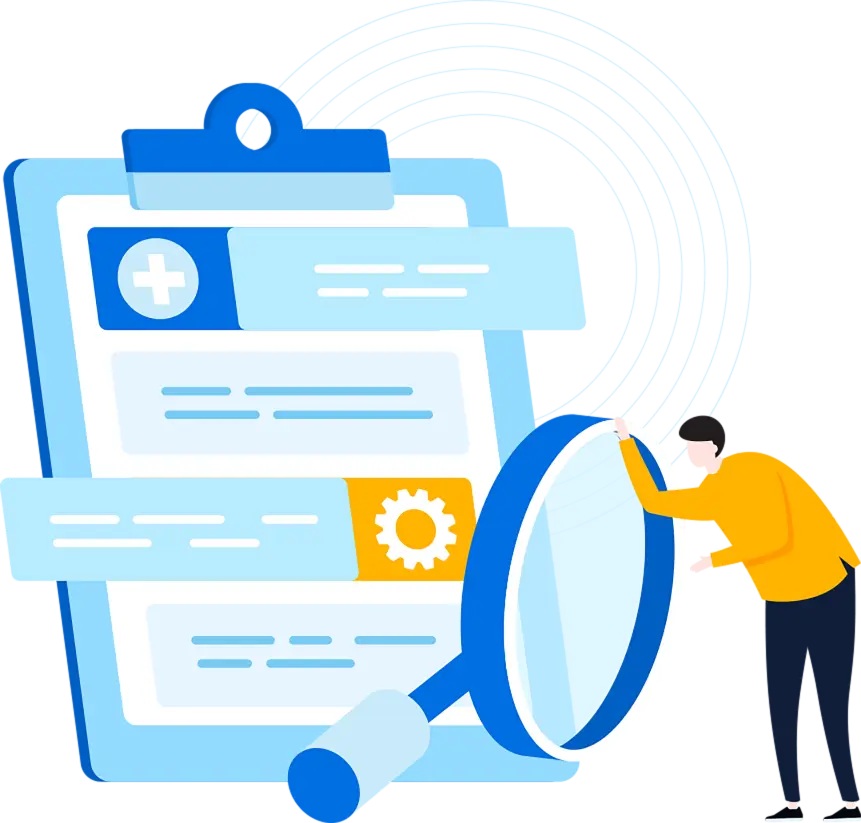 Call Queue FAQs:
Is call queue included in Yeastar PBX System?
Yes. Like most of business telephony features, it's included in all Yeastar PBX series at no additional costs.
What are the ring strategies in call queuing?
You can choose what method should be used for routing calls. Calls in queue are usually distributed based on several strategies:
Why is call routing important?
83% of customers expect to engage with someone immediately when contacting a company. (Source: Salesforce)
Consumers rank speed to issue resolution as top priority and knowledgeable service teams as #3. (Source: Northridge Group)
Nearly two-thirds (58%) of consumers will sever a relationship with a business due to poor customer service. (Source: Microsoft)
In short, gets customers to the right agents on their first attempts which leads to a better customer experience.
How to establish an effective call routing strategy?
Although choosing the right strategy for routing calls will vary from one business to another, there are some good practices you should follow when establishing how you manage incoming calls.
Understand your customer needs and call volume
Offer your callers an automated callback feature
Pre-record IVR prompts to present options
Create data reports that run periodically
Figure out your average resolution efficiency
Besides the above, you can also implement additional call management features, such as call recording, call monitoring, and call analytics, to help your agent handle customer calls more efficiently.
How to avoid common call routing mistakes?
Streamline your menu options
If you give customers seemingly endless IVR menu options, they are likely to press the button to go directly to human customer service and speak with a less-specialized agent, which defeats the purpose of a call routing
Ensure your queues are sufficient
Customers will get annoyed when they are told to "please continue holding" after a long wait. Observe your call volume trends and allocate more staff or take special measures to respond at times with high predicted call volumes. For example, enable the queue callback feature to free customers from waiting forever yet help them get connected as soon as an agent is available.
Update Your System Regularly
A call routing system that works must continue to grow to suit customer needs. Call center supervisors usually use analytics and reports to spot potential problems and adjust accordingly before they hurt the bottom line.
Flexible Deployment Options: Cloud-based or On-premises
Available in the Appliance, Software, and Cloud Edition, Yeastar provides flexible deployment options,
allowing you to have your PBX system sited on-premises or in the cloud.
Appliance Edition
If you prefer a plug-and-play system deployed within your company to ensure complete control, the Appliance Edition is the perfect fit.
See Specifications
Cloud Edition
Want to eliminate the workload of hardware installation while having your phone system up & running immediately? This is the option for you.
Learn More
Software Edition
You make the call whether to install the PBX system on a hardware server, a virtual machine, or even in the cloud.
Learn More