BACK
Meeting Scheduling: 10 Smart Tips to Significantly Optimize It
6.2 min read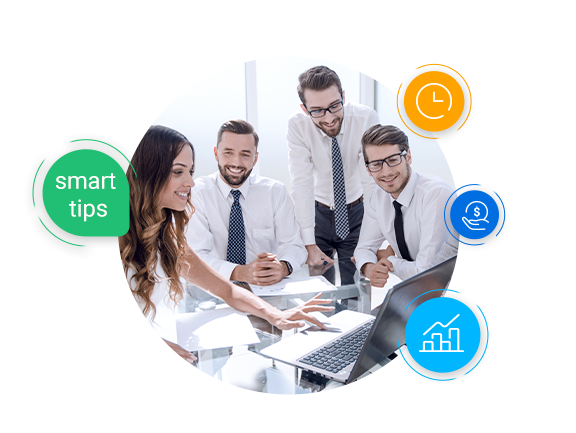 Remote work, hybrid work, digital transformation…the place we work is not the same as it used to be. Nowadays, it requires better flexibility and more advanced tools to navigate.
As the modern workplace evolves, meeting reservations using pens and paper have gradually become obsolete. Workplace scheduling systems have truly made booking meeting rooms much easier and have brought great convenience to our workplace.
Read on to learn 10 smart tips on how to make full use of such systems and take meeting bookings to new heights.
Put All Meeting Room Bookings in One Place
The most common scenario seen in most businesses is that employees have to constantly switch back and forth between the meeting reservations platform and the calendar app in order to check up on the latest events and updates.
Since the modern workplace demands greater flexibility, businesses should enable their employees to reserve meetings from multiple locations but all on a single platform. Especially if you have a hybrid workforce. Allowing them to schedule meetings on the web, on the desktop, or on the go using their phones gives them the convenience and creates a flow among employees.
As regards third-party calendar apps, like Outlook and Google Calendar, the pro tip here is to opt for a meeting scheduling system that supports 3rd party integration, through which you'll be able to select an available meeting room while creating an event on your Outlook and Google Calendar. Any last-minute change will be auto-synced, too.
Set up Pre-meeting Email Notifications and Messages
Why are notifications prior to meetings crucial? Because it significantly reduces no-show meetings and also keeps everybody informed of any last-minute changes to the agenda, location, and date. In addition, they give meeting attendees enough time to plan ahead and get familiar with the purpose of the meeting.
If you have just invested in a meeting room booking system, make sure you set up email notifications or messages 10 or 15 minutes before the meeting starts. Preferably, add a second notification that's closer to the start of the meeting. A small gesture like that promises smooth meetings and hugely increases meeting efficiency.
Take Advantage of Workplace Digital Signage
Room display is digital signage hanging at the entrance of meetings rooms that collaborates with a meeting room booking system to display room-relevant information, such as room name and real-time availability. Usually comes with a touch screen that allows users to reserve meetings spaces on the spot.
Some room displays use color signals to show the room status in real-time. When the meeting starts, the side LED light turns red immediately, while that of other vacant rooms stays green. This means, that if your employees are looking for an empty room to take a quick client call, they will never need to do it in the stairwell. Simply cast a glance at the hallway and then go ahead with the green ones. It's a small investment to streamline the scheduling process and ease communication in the workplace.

Bonus tip: customize the screen of the room display using company logos, colors, and background pictures to match your corporate image and office ambiance.
Related: What is Room Display & How to Choose One
Collect Reliable Meeting Room Data with Smart Sensors
As the traditional way of pen-and-paper bookings has become obsolete, organizations are increasingly seeking a new method to effectively manage the occupancy of meeting rooms. Integrating smart sensors, for example, people counting sensors, with a meeting room management system is the ideal way to maximize the resources utilization rate for your business.
What exactly is a people counting sensor and how does it work? Based on AI intelligence, people counting sensors monitor real-time occupancy and utilization in the office. They automatically check users into a room by detecting their presence, allowing no-show bookings to be released.
Enhancing a booking system using occupancy sensors offers added value, as it provides useful data for businesses to utilize their office space at optimum efficiency and spot opportunities to reduce overhead costs.
Bonus tip: To improve employees' health and wellness at work, it's time to place employee well-being front and center in everything your organization does. Set sights on a kind of sensor that monitors the meeting room environment and present the data on the display panel hung on the wall.
It keeps you informed of the current room's temperature, humidity, light, CO2 concentration, and TVOC (Total Volatile Organic Compounds), which helps to better create a healthy and comfortable work environment for you and your employees.
Stress the Importance of Meeting Etiquette to Your Team
People often ignore the power of meeting etiquette. Firstly, they encourage a positive working environment where every staff adheres to certain manners in meetings and respects one another. Next, meeting etiquette promotes higher productivity, facilitates relationships within teams, and enhances trust.
In addition to Be Punctual, Come Prepared, Follow the Agenda, Take Turns Speaking, businesses should definitely consider adding Check in to Meetings to the list. Workplace technology eases the process with features like on-the-spot check-in on room display and remote meeting room check-in.
Combined with the previously mentioned people counting sensors, if employees forget to un-book rooms even when they know ahead of time that the meeting is canceled, the room will be freed up by the sensor so other staff could use it immediately, making the most out of every meeting room space.
Use Analytics Tools to Increase Space Utilization Rate
Does it ever occur to you – how many meetings take place in your company per week? And out of those meetings, how many are successfully held, and how many are ghosted that no one shows up?
In a modern workplace, analytics tools offer us information and actionable insights to demystify things and achieve improvements. The same applies to meeting room bookings.
While it's time-consuming to calculate manually, the best idea would be to go for a system that not only collects data but also displays it in a simple way that's easy to understand, and sends on-demand weekly reports directly to your inbox.
Here're the two helpful indicators to look out for – Meeting Density and Recaptured Time.
Meeting Density reflects which period is the busiest in a day and helps to discover times when meeting rooms are plentiful. Super helpful when you only have a few meeting room spaces but still want to make the best use of them.
Recaptured Time illustrates how much of the time saved from early-ended meetings are used for impromptu meetings that are scheduled on the spot. An indicator that goes hand in hand with space utilization in your company.
Upload Detailed Room Information into the Booking System
One of the perks brought to your business by a meeting room booking system is the convenience of a one-click meeting booking experience. But you can make that experience even better by uploading detailed room info, such as the size of the room, what equipment it has, etc.
Once the info has been uploaded into the system, your employees will be able to find and filter, and then choose a room that fits their needs the best. What kind of rooms – large conference rooms, huddle rooms, or phone booths? What amenity – projector, whiteboard, TV screens; Can fit how many people and on which floor? It's all there in the system.
Also, instead of having a dedicated member of staff specifically in charge of meeting scheduling and room management, employees are provided with greater autonomy and are able to do it on their own.
Allow Employees to Book Recurring Meetings
Recurring meetings are meetings that take place on specific days of the week or month, such as quarterly planning meetings that happen every Monday of the first month of every quarter. The benefit of allowing employees to book recurring meetings lie in the fact that they only need to do it once. So no more manual copy-pasting for the same information repeatedly.
Combined with pre-meeting notifications, as mentioned above, attendees will be reminded a day or any preferred duration before each recurred meeting to make sure they will be in attendance.
Provide Employees with Guidelines to Use the Booking System
Having all the equipment mentioned above, be it software or hardware, is only half success.
Guidelines must be put in place to ensure every staff member is on the same page and understand how to use the booking system. Therefore, every meeting-related activity will occur on the system and be visible to the whole company.
Most of the meeting room booking system supports inviting new team members on board via emails, and they have email templates ready in the admin portal. With an easy setup, team newcomers can hop on board and quickly fit in.
Opt for an All-in-One Meeting Room Booking System
With everything mentioned above, you will need to get in touch with both a software provider for a central meeting room booking system and a hardware company to get sensors and a room display. Sounds like quite a hassle.
So, the last tip here is to opt for an all-in-one meeting room booking system saves a lot of time and energy, as it incorporates all the critical components to make sure your working experience stays on its good side all the time.
Designed to take the stress away from workplace management, Yeastar Workplace incorporates an interactive online meeting room booking platform, touch screen room displays, and smart sensors to let your calendar meets reality and automate manual process wherever possible.
For more details on the Yeastar Workplace solution, simply get a free trial, or get in touch and speak to our team today.