BACK
Polish Company Builds a Dynamic Workforce After Replacing Panasonic with Yeastar
3.4 min read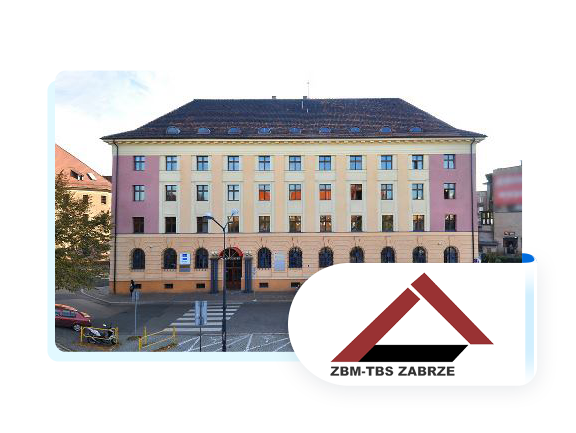 At a Glance
Staff and Branches: 150 Employees with 4 Branch Offices
Solution Deployed: Yeastar P560, Enterprise Plan
Keywords: PBX Migration, Interbranch Connectivity, Better Mobility
Yeastar Yeahs Awards 2022 Winning Story
Background
ZBM Zabrze is the municipal residential buildings management office in the city of Zabrze, Poland, and one of the largest companies of this type in the country. Located in a 4-story office building, the company has 4 branches spread through various districts of Zabrze. It mainly deals with modern housing estate development, property management and administration, apartment rentals, and building renovations.

Challenges and Objectives
Zero Headquarter-Branch Connectivity
ZBM Zabrze has four branch offices spread throughout various districts of the city of Zabrze. However, there was no connection established between the headquarter and the branch offices, and the staff couldn't get hold of one another whenever interbranch communication was required. So, the company needed to fix this issue urgently as it had negatively impacted the company's daily operation.
Better Employee Mobility and Flexibility
Also, ZBM Zabrze had been plagued by a lack of employee mobility for a long time and needed a powerful UC solution to set things right. Since the headquarter of the company is located in a four-story building, the employees would lose contact every time they move around the building. The branch offices were experiencing the same issue whenever the staff trip to the headquarters.
Upgrade the 30-year-old Legacy System
Lastly, ZBM Zabrze had been using a Panasonic legacy system for the past thirty years. Now that the product was announced as discontinued, the company realized it was time to migrate to a modern and easier solution – one that can rid itself of complicated system management, inability to trace missed calls, high maintenance costs, as well as the lack of interbranch connectivity and employee mobility mentioned above. A high ease of use is also a preferred characteristic.
Solution
After a deep probe into ZBM Zabrze's situation, FICEK ANNA, Yeastar's certified distributor in Poland, has successfully helped the customer migrate from Panasonic to Yeastar P-Series PBX System Appliance Edition. FICEK ANNA first gave the customer a test run, and then operated Yeastar P-Series in parallel with the old Panasonic system for a month, which provided the customer with the opportunity to experience Yeastar's broad range of powerful functionalities in person.
In the end, one Yeastar P560 (Enterprise Plan), Yeastar VoIP Gateways (TB400, TA200, and TG 100), Gigaset Base Stations, Gigaset DECT Phone Headset, and Fanvil IP Phones have been deployed as the final solution. The new, easy-to-use Yeastar system works like a charm after being installed for almost a year. It has earned ZBM Zabrze's satisfaction and received much excellent feedback.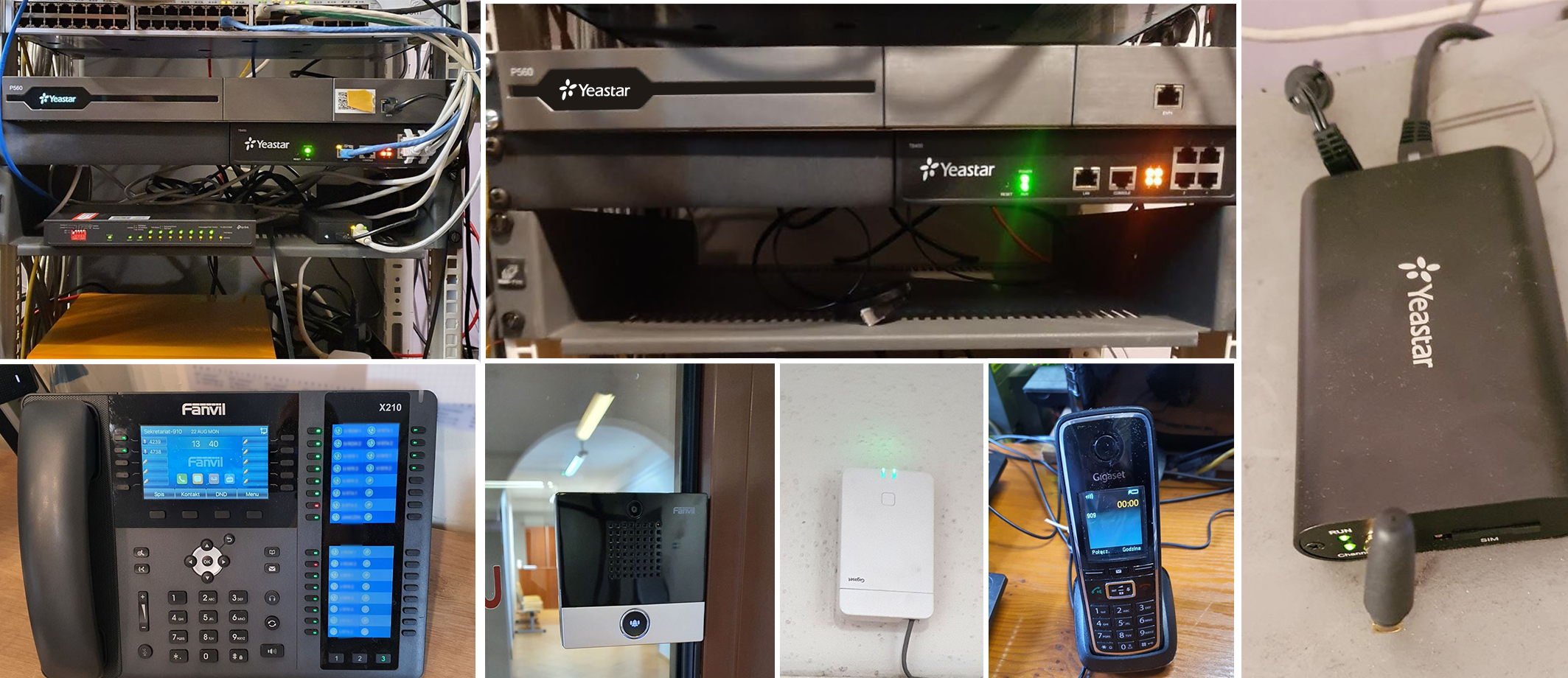 Results and Benefits
Fast and Effortless System Configuration
The whole switching up has been fast and had minimum impact on ZBM Zabrze's server. Thanks to Yeastar P-Series PBX System's interoperability with Gigaset, the base stations and DECT phones used can be connected within minutes using Yeastar's Auto-Provisioning feature. Besides, with the intuitive graphical interface, the staff can easily navigate around the system without getting any additional training. It makes system management easier, too, taking the heavy burden off the company's IT departments.
Build a Dynamic Workforce
With the new Yeastar solution, interbranch connectivity has been established for the very first time at ZBM Zabrze. Now, employees between branches can check the real-time status of their colleagues or dial their extension numbers directly. Meanwhile, employee mobility has been significantly improved as well ever since FICEK ANNA installed Linkus Mobile Client for the customer. It's proved to be an ideal solution for mobile workers to bring their extensions with them outside of the office to stay available at all times and prevent missing calls.
Service Level Significantly Improves
Yeastar P-Series comes with a vast array of functionalities and features that help elevate ZBM Zabrze's daily communication and drive better business results. Of all the powerful features, the customer greatly appreciates IVR, Queue, Call Recording, and Call Reports. Queue Callback and Call Reports have improved service efficiency, and now there are practically no missed calls. Launching a professional IVR has enabled customers to choose a specific staff they want to talk to simply by choosing the staff's extension number. Having a professional IVR also helps to boost the company's corporate image.
Enter a New World of Communication
The installation of the Yeastar P560 has completely changed the way ZBM ZABRZE handled communication and connection before. Even though they have been using a legacy system for the past thirty years, transitioning to Yeastar P-Series has turned out to be frictionless.
Here we have Mr.Ficek from FICEK ANNA to share more insights into the case:
Looking for a Future-proof UC Solution?
After switching to Yeastar P-Series PBX System for over a year now, ZBM Zabrze has witnessed a giant leap in its communication experience and work efficiency. Better interbranch connectivity, improved employee mobility, cost savings, and easy system maintenance – lots of boxes ticked by one solution.
If you're looking for a modern communication solution that will future-proof your business, try the Yeastar P-Series for free in the next 30 days to experience the wide range of powerful features by yourself!