BACK
GAC Laser Logistics Achieved Interbranch and Road Connectivity with Yeastar P-Series PBX
3.6 min read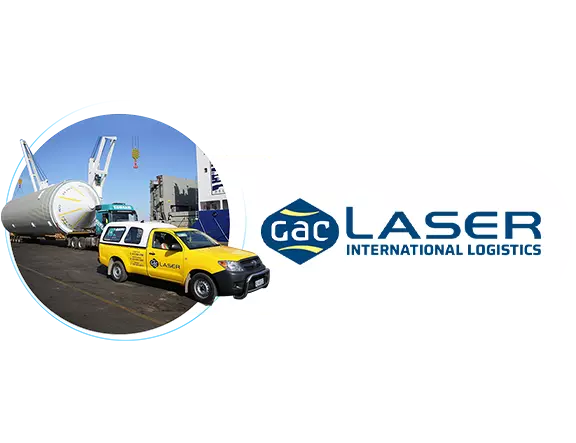 "Yeastar allowed us to keep feeling like a team with a communications solution that actually belongs in the 21st century. The satellite branches and road drivers have tightly connected thanks to Linkus UC Clients, and we also save a lot of energy and resources on maintenance."
Solution Highlights:
Customer Needs: Easily-deployed & Affordable-maintained PBX, Interbranch Calling, Road Drivers Connectivity
Devices: 5 P550 PBX
One of the

winner stories

at Yeastar Yeahs Awards 2021
Background 
GAC Laser International Logistics (GAC Laser) is a proud South African company and one of the largest independent logistics business in the country, providing specialist and value-added services related to import and export clearing, forwarding and international trade. Having offices in each of South Africa's major ports, GAC Laser serves more than 1,000 locations worldwide.
Using the old analog system for so long, GAC Laser was seeking a new business communication solution that is easy to deploy, affordable to maintain, and scalable. Given their own situation, they also needed to call between the branches for free; besides, they had many trucks on the road, and checking if the driver is available or not is necessary. Considering the needs, they found Yeastar solution a perfect fit.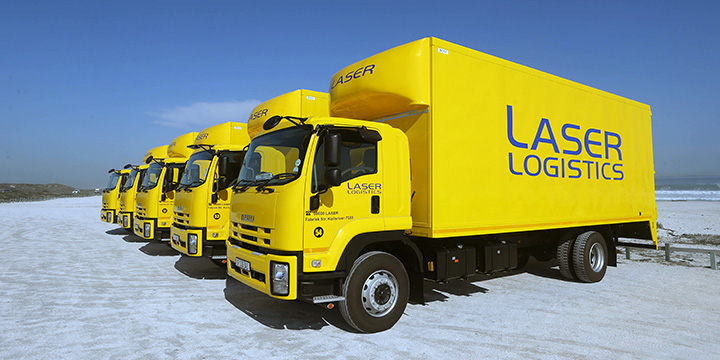 Major Challenges and Objectives
Connect 5 Satellite Branches for Easier Communications & Collaboration
It's a comprehensive project to connect five satellite branches located across South Africa's major ports. Free inter-branch calls, easy direct dialing, corporate contacts, and more features should be in place to improve cross-branch collaborations. Plus, the system should be easily deployed, scalable, and requires the least administration to save workload on IT maintenance
Monitor Road Drivers Availability Status and Make Calling Easy
It's dangerous when a truck driver picks up a call on the road; it's also trouble to dial a driver with a long and complex mobile number. The organization needed the capacity to know if a road driver is available for calling in real-time, and the ability to keep drivers connected with mobile extensions.
"We really care about the truck drivers on the road. We have many of them, and sometimes we need to contact them, but at first we need to make sure they are safe to answer the calls. Now with the Linkus UC Clients, road drivers can take their office extensions on the go and admins can easily check if a driver is available or not with rich and dynamic presence. Plus, the checking by extension groups also made granular management easier."
Solution
With the help of Tytec—Yeastar channel partner in South Africa—5 Yeastar P550 PBXs were deployed on the organization's five satellite branches, together with 5 Vlocity SIP Trunks and hundreds of Yealink IP Phones. Thanks to Yeastar P-Series's intuitive web GUI and advanced IP Phone Auto Provisioning feature, the deployment was made effortless and straightforward with little technical expertise required.
The Results and Benefits
Full-featured, cost-saving, scalable, these were what GAC Laser said about Yeastar solution.  Thanks to the abundant calling features and solid Linkus UC Clients, the communications between dispersed office sites and workers are now much easier and more efficient.
Tightened Teams with Easy, Free Dialing between Branches
Upon deployment, the five PBXs were interconnected remotely to enable a free, single-plan dialing across all sites. The P-Series' robust extension directory, organization, and native external contacts management features also made the contact finding a no-brainer.
Enhanced Employee Mobility
With the Linkus UC Clients (mobile and web app), road drivers can take their office extensions on the go and admins can easily check if a driver is available, away, on a break, etc. with rich and dynamic presence on the Extension list. Plus, the Linkus UC Clients also become the connection hub for road drivers and office personnel. In addition to checking the extension presense, they can now click to call a colleague, initiate 1:1 or group chats, share files, listen to voicemails, check call history and more—all only need a few taps or clicks right on the app.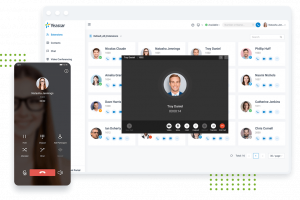 Easy to Use with No Administration Hassle
The system admin can easily monitor the real-time system running status (including CPU, Memory, SIP Trunk connectivity, event trends, etc.) with graphical dashboard. Whenever a failure occurs, the admin will be notified immediately by phone or email as preferred. Better yet, the point-and-click configurations also make changes easy. Adding or moving a user, checking call reports, setting up an IVR, and more…all can be done in minutes.
In addition, the organization now can group drivers of different regions and office personnel into different extension groups, and grant different user permission based on groups, reinforcing the system security and user management.
"This is really a one-stop solution. It's so robust and powerful that our satellite branches and employees are tightly connected with such simple deployment. What is even more amazing, it's cost-saving compared with our old phone system."
Hassle-free deployment and maintenance
Interbranch communications with free internal calls
On-road driver connectivity & presence monitor with Linkus UC Clients
High interoperability with 3rd-party communication resources like Yealink IP Phones, Vlocity Communications SIP Trunks
Vast savings on internal calls and maintenance
How Will the Solution Work for Your Business?
Contact us for a deeper insight into the solution or give it a shot with our 30-day free trial of Yeastar P-Series PBX System. Yeastar P-Series comes with 3 editions – Cloud, Hardware, and Software – and we provide a free trial for Cloud Edition and Software Edition with the same, full feature access! You can explore the details of the three editions and apply for a free trial here.