Get Inspired by Award-Winning
Customer Stories of P-Series PBX System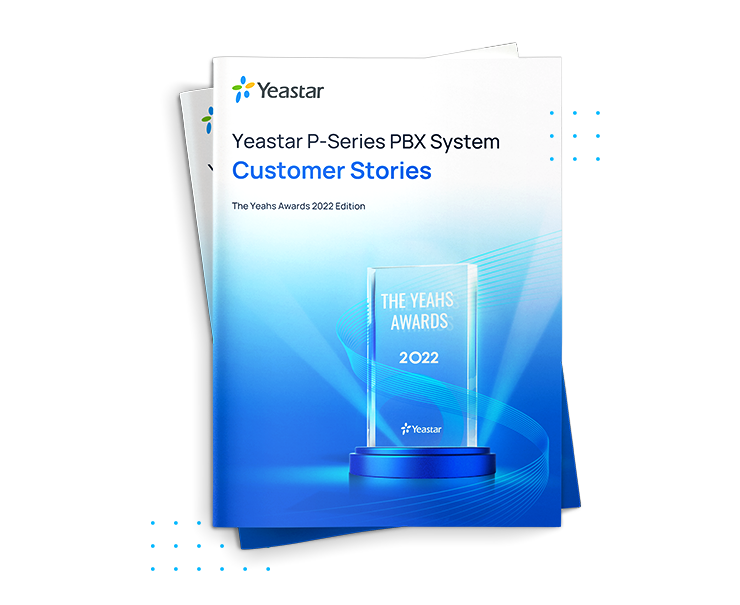 In this brochure, four award-winning customer success stories from Yeahs Awards 2022 are highlighted. All serve as examples of how Yeastar P-Series PBX System works as the right technology to future-proof customers' communication experiences. Download to explore the full details.
A quick glance at the brochure contents:
How a South African municipality secures its first-ever software PBX migration with Yeastar
How Yeastar helps a French brokerage firm restore confidence in cloud-based communications
How a Polish building management firm enters a new world of communication with Yeastar
How Yeastar helps an Italian university facilitate remote working during the pandemic
Download for Full Details