BACK
Capitalize on P-Series PBX Subscription Plans: Extra Values, Extra Profits
4.0 min read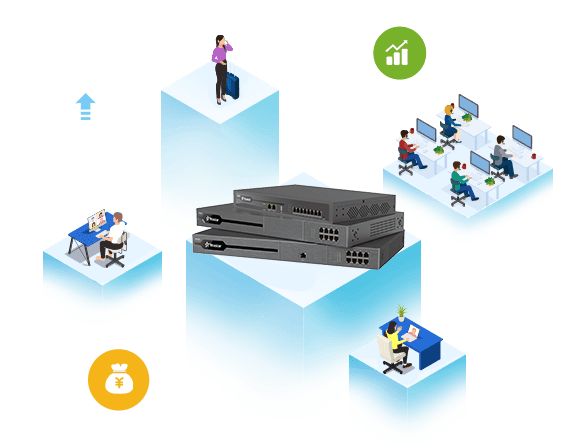 You have probably heard about the P-Series PBX System we launched a few months ago. P-Series PBX System converges voice, video, applications, collaboration, and more to elevate business communications for SMEs. Beyond just a PBX system, it includes a suite of advanced unified communications tools and user-experience-enhancing features to address higher demands.
Besides enabling channel partners to serve more diverse business needs, P-Series PBX System also introduces subscription plans where customers can unlock advanced features and experience by opting for different plans, which will generate huge revenue potential for our channel partners.
Read on to see what's included in each subscription plan and how you can monetize your relationship with clients with these plans.
Basic Plan: from the must-have to the nice to have capabilities
The Basic Plan is included in the PBX appliance with a list of business, telephony, administration, security, and unified communications features. In addition, it further enhances both user and management experience with some smart design. The following hit the popular list.
Linkus UC Clients enable P-Series PBX users to easily access a comprehensive suite of voice, conference, voicemail, presence, enterprise contacts, etc. from a single interface using mobile phones, desktops, and web browsers.
Operator Panel is a full-featured web-based console for SMEs that have receptionist and supervision requirements to achieve next-level call management efficiency. Based on the real-time availability of employees, they can simply drag and drop to dispatch calls.
Smart design in the P-Series includes IP address configuration via NFC Write/Read, IP phone auto provisioning, granular management based on user roles, flexible extension management by groups, advanced call handling rules based on caller IDs, and more.
Enterprise Plan: better serving remote workforces and SME call centers
The Enterprise Plan is perfect for customers that are looking to connect geographically dispersed employees or keep call centers running more smoothly. The Enterprise Plan contains all the features in the Basic Plan and also the below ones.
Remote Access Service (RAS) makes always-on remote connectivity and instant secure access a simple one-click action. Customers can access the PBX management portal and Linkus UC Clients securely from anywhere via customized URLs and enjoy consistent in-office communication experiences.
P-Series PBX introduces an inbound call center solution tailored for SMEs to optimize agent productivity and boost customer satisfaction in a budget-friendly way. Besides standard communications features, ACD, queue panel, wallboard, SLA, call reports, etc. are designed to support proactive performance monitoring, management, and reporting.
Ultimate Plan: for SME's video calling and essential online meeting needs
As the modern workforce becoming agile, they are asking for more interactive, intuitive, and user-friendly communication to ensure efficiency and productivity. If your customers have certain needs in video communications and virtual collaboration, the Ultimate Plan will be the right fit for them. The Ultimate Plan includes everything in the Basic and Enterprise plans plus the features described below.
Our web-based video conferencing solution helps bring teams and customers closer together no matter where they are. Besides the virtual meeting experience, participants can also share screens and chat to stay more interactive and collaborative. This is a great lightweight alternative to pricey conferencing services for SMEs.
The Basic Plan has already allowed users to make audio calls through Linkus Web Client. Using WebRTC technology, the Ultimate Plan goes a step further by enabling them to click to initiate video calls or switch to video with one click during an audio call.

Go Beyond One-off Sales: Maximize Profitability with Subscription Pricing
The subscription-based business model has experienced a significant increase in popularity in recent years – for good reason. On one hand, an increasing amount of companies are looking to switch their spending from CapEx to OpEx. On the other hand, Subscription pricing is far more profitable in the long term for channel partners. Not only does it help channel partners create tremendous revenue opportunities, but it also benefits greatly in building lasting, profitable customer relationships.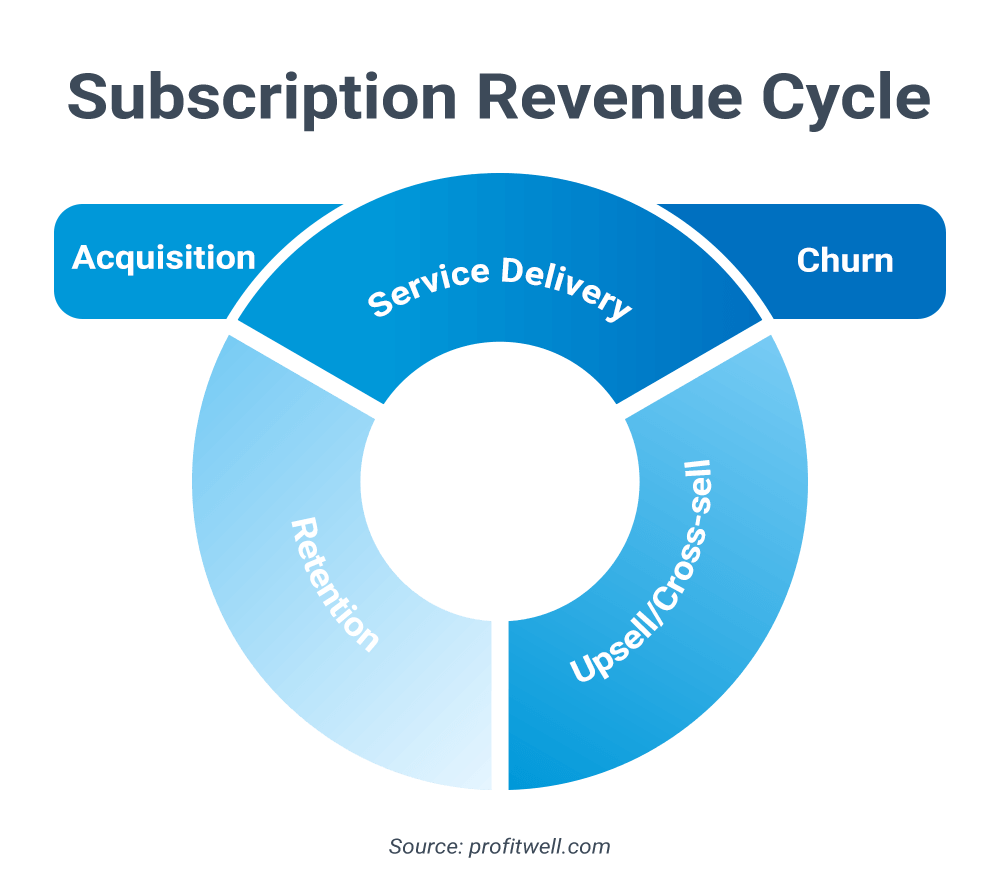 Subscription pricing lowers the barrier to using products and services and offers customers quick access to them. A large number of customers prefer this convenient and flexible purchase option, especially those who are not yet ready to invest a lot at once.
For channel partners, rather than constantly chasing one-time sales, subscription pricing creates a lot of upsell opportunities and assures a predictable and stable recurring revenue stream from subscribers.
Adopting a subscription-based model can also help significantly improve customer retention. The automatic renewal of subscriptions makes your subscribers attached to the services and you are more likely to turn them into loyal customers.
With the P-Series, selling the devices is just the first step. Think beyond the installation phase. Those integrated solutions included in our subscription plans will save your customers from switching back and forth among several platforms and enjoy a seamless communications experience. Selling subscriptions is all about monetizing long-term relationships with clients. You'll gain the most optimal customer lifetime value by onboarding them to our subscription plans.
The key is to convince your existing customers that paying more for additional functionality is worth it. We offer 30-day free trials for the Enterprise and Ultimate Plan, where users can easily enable them on their PBX management portals. Lead your customers to experience these services as much as possible when selling the P-Series to them. We are confident that your customers will be pleased with the functionalities and flexibilities and appreciate the value of their investments. We are also working towards adding more features to these plans in the future to help you retain more customers.
Are you poised to take advantage?
The results of shifting to a subscription-based model can be impressive for your business. As our certified partners, you can log in to the Partner Portal to claim exclusive discounts on the P-Series PBX subscription plans. If you like to learn more details about the subscription plans and discuss with us your pricing strategies, feel free to schedule a personalized demo below.