BACK
Yeastar Day 2022 Virtual Is Here! Here are the Top 5 Reasons to Attend
3.3 min read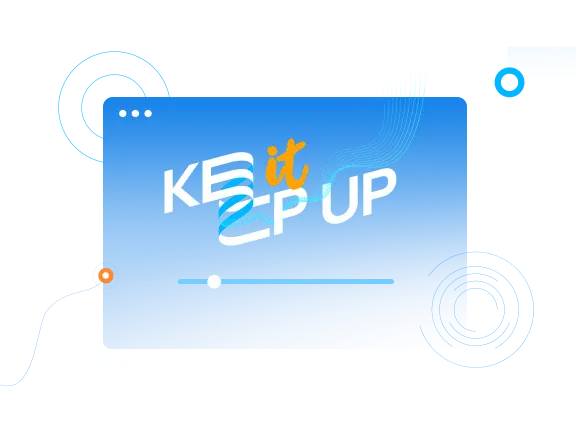 You are invited! Registration is now open for Yeastar Day 2022 Virtual!
What Is Yeastar Day?
Yeastar Day is Yeastar's annual event for partners and industry professionals to get inspired, learn and connect. Whether you are looking to hear about Yeastar's latest product announcements, learn best practices from Yeastar experts and your peers, or discover new ways to grow your business, we have you covered.
The theme for 2022, the first year of Yeastar Day, is "Keep it Up", focusing on how Yeastar is supporting its customers to navigate today's digital transformation landscape and delivering digital values.
Yeastar Day 2022 Virtual will take place on October 20. We can't wait to deliver everyone a can't-miss virtual experience. It is complimentary and available to all. Make sure to register now.
Just in case you are not yet convinced, here are the top 5 reasons to attend.
Reason #1 What's New & What's Ahead for Yeastar Unified Communications Solution
Dig into details about the latest updates of P-Series PBX System with us, including:
Call Flip/Switch: move a live call seamlessly between devices
Directory Service Integration: sync user information and auto-create extensions
Web-based Audio Conferencing: invite internal & external participants for ad hoc meeting
and more
Get a glimpse into what's in store for our product vision and roadmap.
More communications channels that impact customer experience
More solutions for multi-site businesses, service centers, and industry verticals
More tools for system, operation, and accounting management
You are invited to ask questions and share your thoughts on all things Yeastar. Your opinions may help us prioritize planned features and shape our product direction.
Reason #2 Big Reveal: Yeastar Workplace Desk Booking & Visitor Management System
Get excited for a full-fledged Yeastar Workplace! Here is a taster of what you will see:
Desk Booking System: Enable Desk Sharing & Flexible Seating
Designed for the hybrid workplace, Yeastar Workplace Desk Booking System allows employees to easily find and book available workspace that best suits their needs. Supporting desk hoteling and hot desking, it helps facilitate an agile activity-based working environment.
Visitor Management System: Manage Who Is Coming into Your Office
Designed to optimize guest experience and secure your workplace, Yeastar Workplace Visitor Management System makes it easy to track, welcome, and process different types of people entering your workplace, such as job candidates, customers, etc.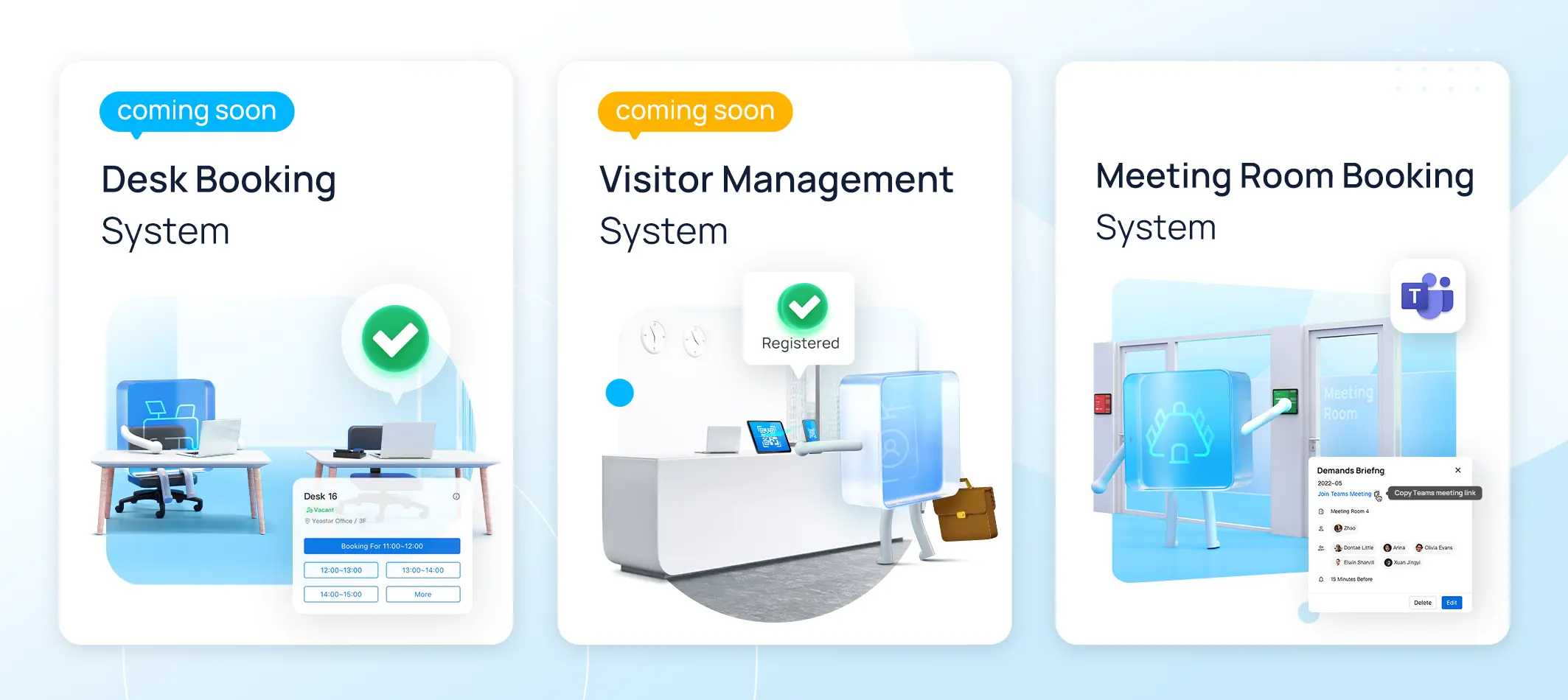 Nofity Me Sign up for updates and get an exclusive 90-day free trial (available on Oct 20)
Reason #3 "Yeahs" Stories and the Secret Sauce Behind Success
Our channel partners play a significant role in helping drive customer adoption of Yeastar's products and solutions while scaling their own businesses. It's been an extraordinary year of growth for our partner community so we are putting a spotlight on the amazing work our partners do.
Yeastar Day 2022 Virtual will feature success stories sharing from Yeahs Award 2022 winners. Our partners are going to share their experience with Yeastar P-Series PBX System and Yeastar Workplace and showcase how to drive successful adoption and establish value for customers from across different industries and with various needs.
The award shortlist will be announced in a few days! Follow us on Linkedin/Facebook/Twitter for the latest news.
Reason #4 A Thriving Ecosystem We Build Together with Our Technology Partners
We are honored to have a series of technology partners presenting at Yeastar Day 2022! It is a unique opportunity to learn how Yeastar and these industry-leading brands work together to create integrated tech stacks that make business communications as seamless as possible.

Yealink: Innovation rebuilds the hybrid way of hybrid work
Hikvision: Hand in hand, for a safer and smarter world
Zoho: Placing customer service at the heart of your business
Jabra: Jabra for contact centers, engineered to make every call count
Snom: Snom at a glance, from company overview to products walk-through
Gigaset: Highlights of the DECT Single- and Multicell Portfolio
Besides inspirational speeches, our technology partners' virtual booths and breakout rooms are also open to everyone, where you can learn more product details, start one-on-one chat, watch more in-depth product demos, or join open discussions.
Bonus Reason: Try Your Luck and Have Fun
Attendees of Yeastar Day 2022 Virtual are all eligible to enter several rounds of lucky draws and will have the chance to win a host of state-of-the-art prizes from Yeastar and our technology partners. Who knows—you might be the one who hits the jackpot!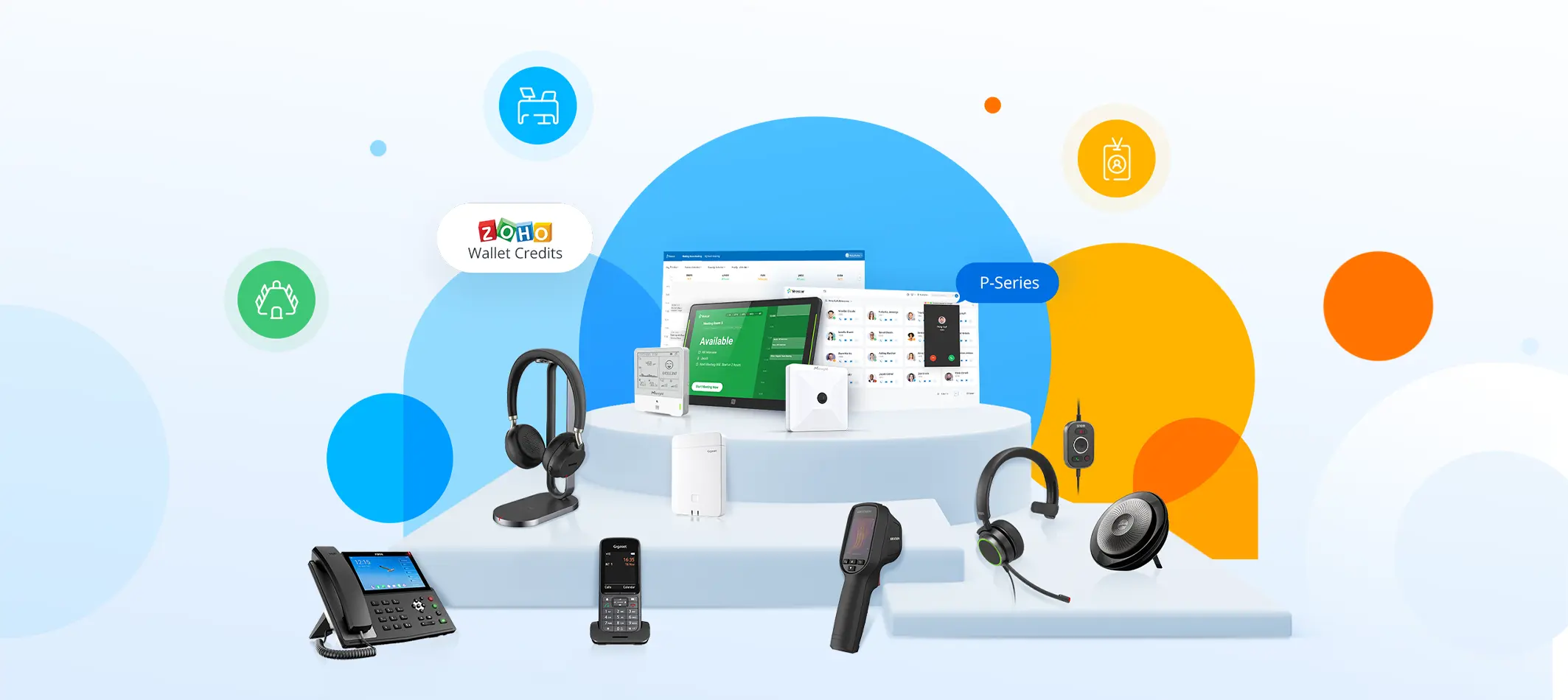 Besides, by certain engagements such as viewing sessions, completing surveys, and visiting booths, you will earn points throughout the event. The top 3 who hit the leaderboard will also receive our special gifts.
Register Today for Yeastar Day 2022 Virtual
We are all on a digital transformation journey, and Yeastar Day is for every organization that is passionate about it and looking to derive sustainable value from it. IT and telecom resellers, managed service providers, system integrators, and other channel partners are all welcome to join us to explore how we can create a highly connected and collaborative digital workplace for the future.
Reserve your spot today to get exclusive access to all informative sessions and expert networking.