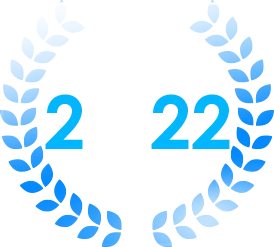 THE YEAHS AWARDS
Recognize those best, value-adding cases &
share the success!
Submission Closed. The award ceremony will be live at
Yeastar Day Virtual Event on Octorber 20.
The Yeahs Awards 2022 is Officially Here!
The Yeahs Awards discover the best customer stories and celebrate customer success. We chose this name as we thought about joy and excitement, especially the moment when our products work and are considered the right tech that can help customers tackle whatever challenge they're facing. "Yeah" is what people often say to express happiness and celebrate success. When "yeah" appears plural, it means that there are numerous these kinds of happy moments that deserved to be recognized. Just because of these Yeahs moments, we decided to establish the Yeahs Awards in 2021 and make it an annual award.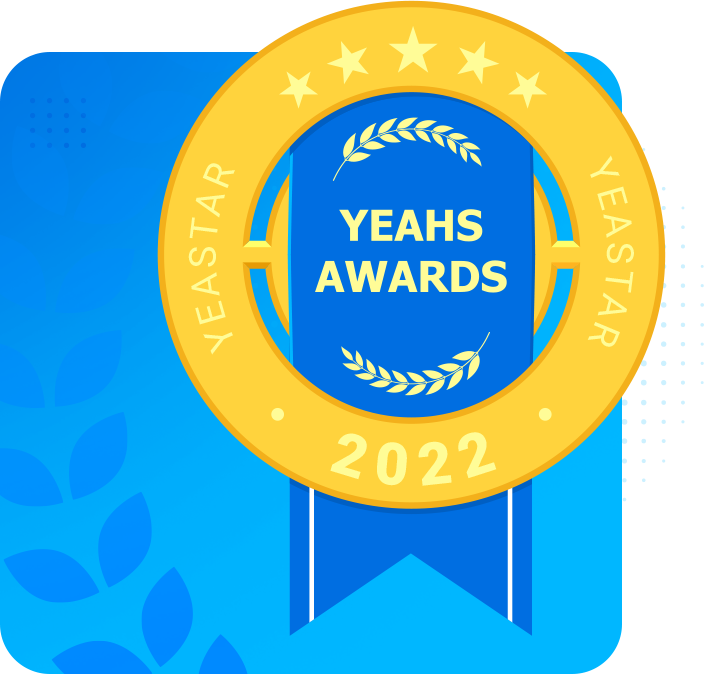 Showcase Your Success & Exclaim (Oh) Yeah!
Behind each Yeahs Moments stands a Yeastar Partner and a successful solution.
We'd like to hear all about how you used Yeastar products (P-Series PBX System or Yeastar Workplace) to elevate your customers' communication experience, optimize workplace collaboration, and increase work efficiency, so they can quickly adapt to the ever-changing world of work.
Entering by submitting your best cases, this is a perfect opportunity for you to showcase your success, get exposure, and win the grand prize!
Enter to Win the Grand Prize!
Submit cases describing how you incorporated Yeastar products (P-Series PBX System or Yeastar Workplace) into successful solutions delivered & stand a chance to win the grand prizes!
Tips on winning: more cases you submit and the more details they include, you will have more chances to win!
4 best P-Series PBX System cases and 2 best Yeastar Workplace cases will be selected to receive the final Yeahs Awards and the below winner package.
Yeahs Awards Winner Package
Galaxy Z Flip 3
Exclusive award trophy
Exposure on Yeastar Day Virtual Event (Oct 20)
Recognition of Yeastar's website and social media channels
A digital award badge for royalty-free use
Recognition on Yeahs Awards 2022 eBook
There's more!
Honorable Mentions
Excluding the final winners, cases who made it to the award shortlist (announced on Sep 30) will receive the Honorable Mentions Prize.
Apple Watch Series 7 for each Honorable Mentions Winner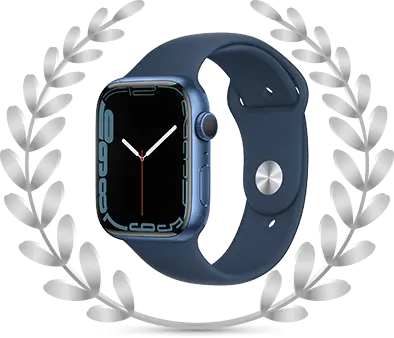 For Anyone Who Submits a Case
Participation prizes will be given to those who submit a case. There're two prize options available, and pick one between
Free 1-year Yeastar P550 Enterprise Plan
Free 1-year Yeastar Workplace Standard Plan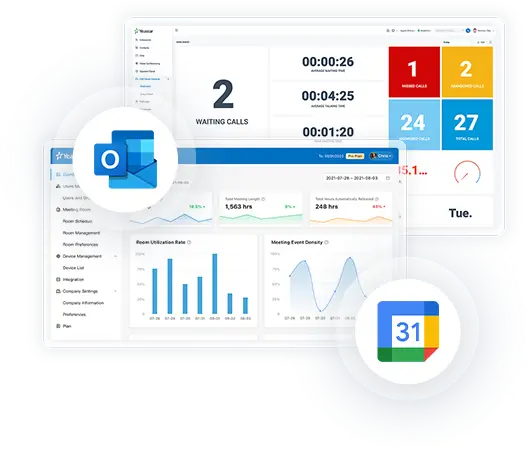 Ace Distributor
Finally, we will hand out the Ace Distributor to the Yeastar Distributor who drives the most case submissions and puts in great efforts on promoting Yeastar products.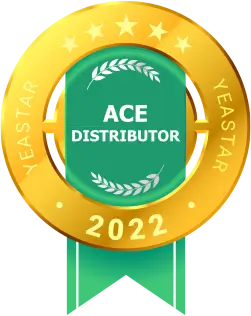 Award Timeline
2022.6.1
Yeahs Awards 2022 Officially Launched & Case Submission Begins
2022.9.16
Submission Closed
2022.9.30
The Announcement of
Award Shortlist
2022.10.20
Yeastar Day Virtual Event: Final Winners Revealed & Awards Ceremony
2021 Yeahs Awards Hall of Fame
Here at Yeahs Awards Hall of Fame, we save spots for the past award-winning cases and honor their success! Here are the Yeahs Awards Winner Cases of 2021:
Terms & Conditions
By participating in the Yeahs Awards 2022 and submitting cases, you accept the following terms and conditions. These terms and conditions apply to the Yeahs Awards 2022 promotion.
All entries must be received by 23:59 p.m. (GMT) on Sep 16, 2022.
The final Yeahs Awards winners will be announced on Oct 20, 2022 during the Yeastar Day Virtual Event.
The case submitted will be reviewed to decide whether it's qualified to receive the participation prize. If the information submitted is considered false and invalid, your eligibility will be canceled.
Multiple case submissions are allowed. For every qualified case submitted, you will receive one participation prize.
Participation prizes must be claimed before Dec 31, 2022, or your eligibility will be expired.
Submitting cases means all the information you submitted is valid and correct. You agree that the information provided in your submitted cases to Yeastar during the Yeahs Awards 2022 may be processed, stored, and otherwise used for the purposes and within the context of the Yeahs Awards 2022. The collection, use, and disclosure of your submitted information will at all times be governed by our privacy policy.
Yeastar reserves the right to the final interpretation of the award announcement and to amend these Terms and Conditions at any time without notice.