BACK
Italian Healthcare Center Handled Thousands of Daily Calls Effortlessly with Yeastar P560 PBX
3.9 min read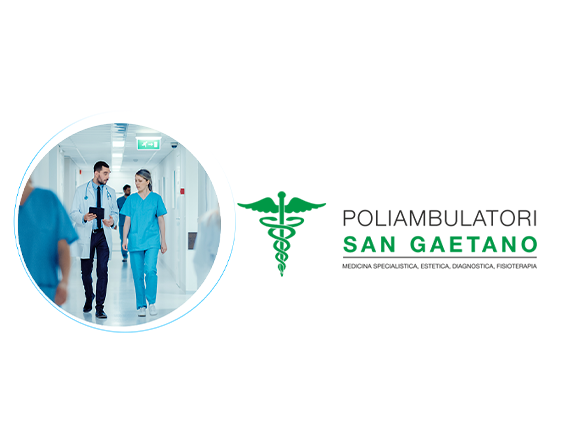 "Thanks to Yeastar P560 and its Hot Standby redundancy solution, everything about handling the calls becomes easy and handy. The phone system we're using now is quite stable, reliable, and expandable, which transforms into our efficiency and economic savings."
Solution Highlights:
Customer Needs: Robust Call Center, Internal & Interbranch Communications, Stable Phone System
Devices: 2 P560 (with Ultimate Plan)
One of the

winner stories

at Yeastar Yeahs Awards 2021
Background 
Poliambulatorio San Gaetano is a modern healthcare facility established in 2005, holding the primary objective of using high-level medical specialists and offering high-quality healthcare. From the beginning of a group operating for nearly three decades in the healthcare sector, it has accumulated many experiences, which allows them to select a group of high professionalism.
Due to their high professionalism, the incoming calls for healthcare zoomed and their group grew fast. Now they have more than 100 employees distributed across the headquarters and three branches. The amount of crew and satellite offices require them to deploy a phone system that can connect all the employees regardless of location. Besides, the increasing patient inquiry calls also ask for a solid call center that can handle the queue easily and has no downtime.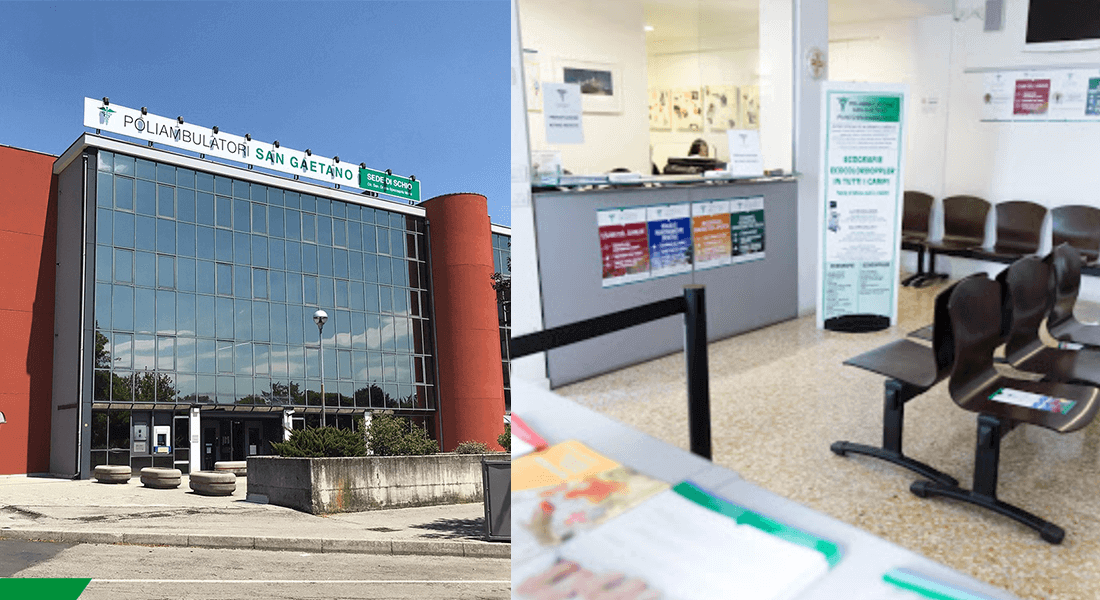 Major Challenges and Objectives
Establish Solid Doctor-Patient & Doctor-Doctor Connection
To connect over 100 doctors and nurses in and between the offices, the organization deployed 55 Yealink IP phones plus a Gigaset DECT System and related cordless phones, which ensured their availability when they were at desks. However, the clinic needed to consider the situation when doctors and nurses were on their way to other issues, such as meetings and rounds—they needed to be reachable anytime anywhere for emergent calls with the simplest Speed Dial, Call Forwarding, and Call Pickup. Besides, regular healthcare tasks like PCPs (Multidisciplinary Consultation Meetings) and online medical services also required a system with video conferencing.
Manage an Average of 2,000 Calls Per Day
As a 24×7 hotline, Poliambulatorio San Gaetano's reception center has call traffic of around 2,000 calls per day—a vast volume of inbound/outbound dials, and each of them is urgent and important. A simple missing or delaying call can be a matter of life and death. To reduce call drops and streamline patient hotline service, the call routing in the Queue should be optimized.
A Phone System that is Always in Uptime
The reception center of a clinic cannot stand the situation when the phone system is off and no receptionist is reachable. Communications uptime is always mission-critical and on the top for the clinic.
"The most important thing for them is High Availability. They need to ensure that whenever a patient calls, they can answer the phone in time. It's hard to imagine when the phone system breakdowns…It would be a serious disaster. Fortunately, we have Hot Standby to maximize the system uptime. They nearly don't need to worry about phone system breakdown. In case one P560 breaks down, another one will immediately be up to work." quoted Fonia SRL, Yeastar certified partner in Italy.
Solution
With the help of Fonia srl, Yeastar certified partner in Italy, Poliambulatori San Gaetano deployed two Yeastar P560 PBXs onsite (one as the primary server and the other as the hot standby server for system redundancy). The two P560 PBXs are enabled with the P-Series Ultimate Plan, which brings the additional features of Call Center, Remote Access Service, Video Conferencing, and more. In this project, Yeastar P560 interoperated well with the clinic's existing ISDN lines, SIP Trunks, Yealink IP Phones, Gigaset DECT System, and other peripheral devices.
Results and Benefits
"The thing that still amazes me every day about the Yeastar solution is that it's enabling our receptionists to handle thousands of calls per day—and provide a better level of service than we ever have. And we are elevating our patient cares thanks to the mobile extension equipped for doctors and nurses. It's such an easy win."
Solid Call Center Services
Thanks to the PBX's built-in call center features—including self-service IVR, ACD Queuing, Queue Callback, Queue Panel, and more—streamlined call reception is achieved in the clinic. The incoming calls are always directed to the most-appropriate reps with a mix of system-automated routing strategies and human-intervened visual call management. The call receptionists are put in complete control with real-time call volume, waiting calls, and more metrics visualized intuitively on the call center wallboard.
Easy Remote Meetings
For regular healthcare tasks like PCPs (Multidisciplinary Consultation Meetings), online meetings can get started in seconds without needing extra video conferencing software. With the PBX-integrated video conferencing feature, doctors can start a multi-party meeting right from the web browser. The equipped in-meeting screen sharing and team chat also make the team discussion and collaboration easier.
Increased Mobility
With Yeastar Linkus Mobile Client (free unified communication app designed for Yeastar phone system users), doctors and nurses now can transform their mobile phones into office extensions and stay connected no matter where they are—on the road, at the office, even at home.
Maximize System Uptime
The PBX Hot Standby solution ensures little-to-no system downtime for the clinic. In case of any PBX server failures, the downtime is kept to an absolute minimum (within seconds) and communications can continue to operate as usual. The failover is automatic and almost instantaneous.
"It's totally future-proof, undoubtedly. The queue management in Call Center solution saved our receptionists from chaotic calls, and its related wallboard also presents clear real-time metrics. Another very useful feature is Linkus—we have our employees download the app on the phone so that our patients can easily reach their doctors and the connectivity between our colleagues is also tighter."
How Will the Solution Work for Your Business?
Contact us for a deeper insight into the solution or give it a shot with our 30-day free trial of Yeastar P-Series PBX System. Yeastar P-Series comes with 3 editions – Cloud, Hardware, and Software – and we provide a free trial for Cloud Edition and Software Edition with the same, full feature access!
You can explore the details of the three editions and apply for a free trial here.