BACK
LON d.d. Optimized Customer Service with Highly Secure Yeastar PBX System
3.7 min read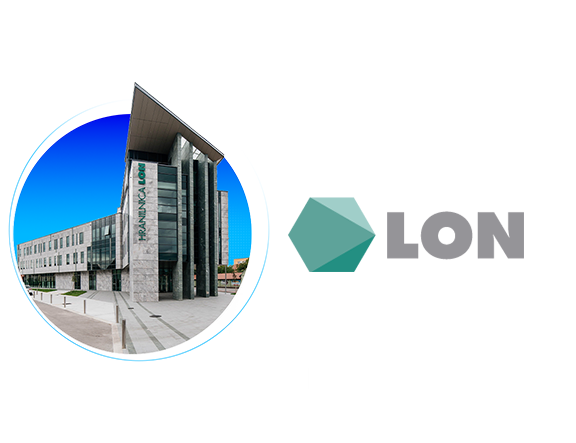 "It's everything we need to get work done, with new levels of performance and security. The ideal mix of services and functionality not only makes our call center services easier but cut our communications costs by half! The results of the switch were noticeable right away."
Solution Highlights:
Customer Needs: Phone System with High Security, Robust Call Center with DTMF Survey, Integrated CRM
Devices: 1 P560 (with Enterprise Plan)
One of the

winner stories

at Yeastar Yeahs Awards 2021
Background 
LON is a fast, flexible, and employee-friendly bank that enables customers in the local environment to achieve their goals. The key reason for LON's existence is the satisfaction of their customers, which means providing fast and efficient banking services, fulfilling the wishes of customers and their dreams and visions for the future. With values of "Trust, Cooperation, Responsibility, Great Performance" in mind, LON is always seeking ways to provide optimized customer services.
On their way to digital banking, LON needed a modern phone system that could facilitate business communication without in-person deals. That required a robust call center with integrated CRM to build solid connections to all their customers. Considering the particularity of banking, the phone system should also be highly secure to protect against potential attacks. At the same time, LON wanted to constantly improve their customer service, and they hoped they could collect customer feedback during phone calls to make targeted improvements. After seeing the demo presentation, they decided to move to Yeastar right away.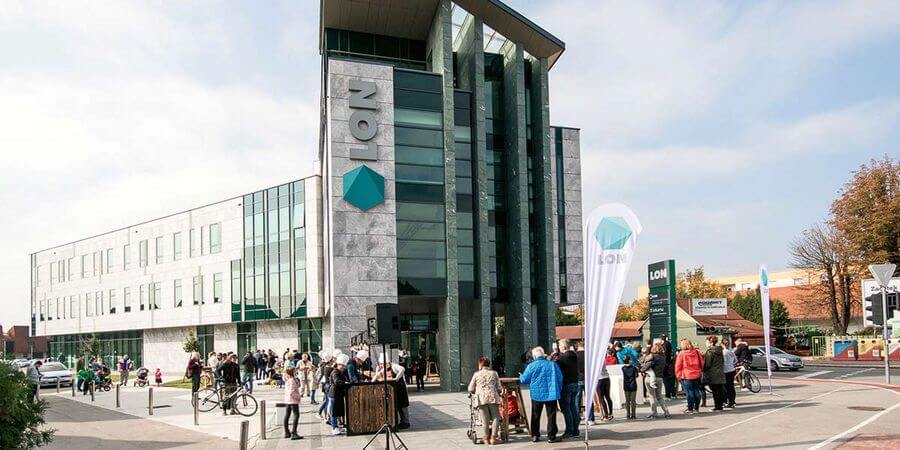 Major Challenges and Objectives
Integrate Existing CRM System to a New Phone System
Customer is the core for LON. LON already had a CRM system to store customer information, but the inconvenience of turning to CRM system to find customer information when dialing can be imagined. It would be best if they could find a phone system that could not only realize rich CRM-PBX integration features but also minimize integration hassle—so that dials can be just a simple click from the CRM interface, and customer information can automatically pops up when there's incoming call.
Provide a Call Center Solution with Automatic Customer Survey
As telephone consulting grew in banking, LON also needed a call center to handle a big flow of incoming calls, which was the most important and direct aspect to reflect their customer services level. From this perspective, LON hoped the call center be strong, full-featured, and automatic. Besides, they also asked for a customer survey integrated into the call center to better measure their service.
"They handled tons of daily calls, and this had become the main business of their work. The particularity was, it's also a window for customers to see their service level—it's direct, intuitive, and transparent. So, the call center became their most cared thing. Incoming calls need to be properly arranged with reduced customer wait time, automatic call back, on-the-phone customer satisfaction survey, and more." quoted T-2 d.o.o., Yeastar certified partner in Slovenia.
Ensure Extremely High Security in a Communication System
It's always difficult to guarantee mass communication data fluidity and highly secure channel at the same time, while customer banking information requires even higher security. IP Registration, DDoS Detection, Auto Defense, and more cutting-edge PBX security features should be in place to safeguard the system against malicious and fraudulent intents.
Solution
With the help of T-2 d.o.o, Yeastar certified partner in Slovenia, the old phone system of LON d.d. was replaced with 1 Yeastar P560 PBX System with Enterprise Plan and robust communication security safeguard. The organization's existing CRM system was seamlessly connected to Yeastar P560 via AMI (Asterisk Manager Interface) and the P-Series PBX built-in Call Center Solution was also enabled, so the bank's personnel can easily handle incoming calls from 16 SIP Trunks and provide customer services, with the best efficiency.
The Results
The migration to Yeastar P560 PBX System was proven perfect and LON d.d. has experienced a new level of efficiency in providing telephony customer services. The PBX's built-in Call Center Solution not only brings all the required features—including intelligent call routing, wallboard, and automatic queue callback—but also allows advanced SLA for admins to monitor their service level at ease. To automate the customer feedback collections, LON has enabled the PBX's queue call survey function at the end of phone calls, and the survey reports are generated automatically and emailed to the service center manager as scheduled.
For LON's call center agents, futile manual work is also reduced to a minimum. Thanks to the seamless PBX-CRM integration, agents no longer need to switch back and forth the CRM only to find a customer's past service history. The CRM records will be matched and prompted up automatically to the agents when customers call.
"With the Yeastar for CRM integration, we have found several ways to improve our workflows: click-to-dial, the screen-pop that brings up a caller's profile, and auto-logging, which keeps our agents from having to manually enter data into Salesforce after every call."
Seamless PBX migration with least deployment hassle
Powered call center services with automation and insightful reports
Streamlined sales and customer service workflow with PBX-CRM integration
Peace of mind with enterprise-grade security features built in design
How Will the Solution Work for Your Business?
Contact us for a deeper insight into the solution or give it a shot with our 30-day free trial of Yeastar P-Series PBX System. Yeastar P-Series comes with 3 editions – Cloud, Hardware, and Software – and we provide a free trial for Cloud Edition and Software Edition with the same, full feature access!
You can explore the details of the three editions and apply for a free trial here.