BACK
Yeastar P-Series PBX System Ticks All the Boxes for the UK Charity, Citizens Advice Cornwall
4.0 min read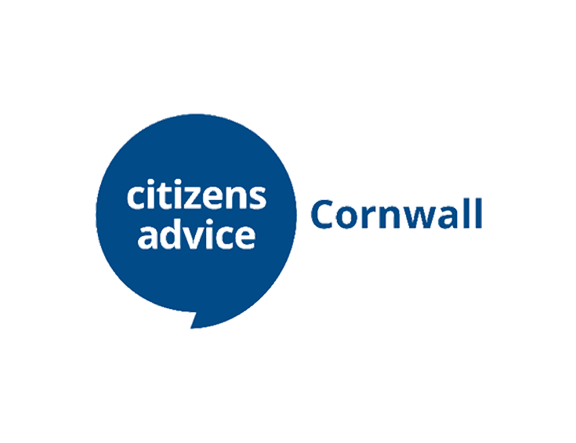 Responding to the ever-changing business communications landscape, a significant number of organizations now require more than just a PBX system. Remote working capabilities, service centre administration, team collaboration, ease of management, and user experience have all become key considerations. This is where Yeastar P-Series PBX System steps in.
Read on to find out why the UC charity, Citizens Advice Cornwall stepped away from their open-source FreePBX and opted for Yeastar P-Series PBX System, a "PBX-Plus-More" solution.
"We love the Yeastar Phone systems, the ease of use and setup has allowed us to move from our previous overcomplicated and unstable system to something that we can manage with confidence."

– Martin Toy, IT Manager of Citizens Advice Cornwall
Background
Citizens Advice is a UK-wide independent charity that has been offering advice to the community for over 70 years. It operates from more than 3,400 community locations across England and Wales, run by 360 registered charities.
As a member of the national Citizens Advice Service, Citizens Advice Cornwall (CAC) exists to offer free, independent, and confidential advice to everyone to help solve their problems and improve their lives – from consumer issues to problems at work and from benefit applications to debt relief and homelessness. Citizens Advice Cornwall is devoted to helping everyone regardless of race, class, religion, politics, or sexual identity.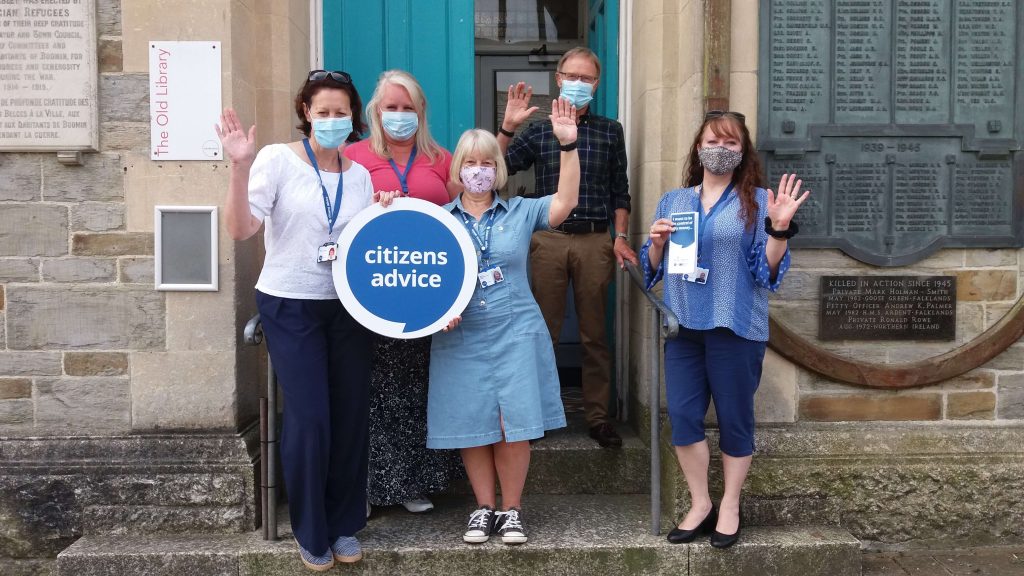 Challenges and Objectives
Phone calls formed an integral part of Citizens Advice Cornwall's day-to-day operations. The major challenge confronting them was that their previous open-source FreePBX system involved a complicated setup and lacked softphones. It demanded a good amount of technical knowledge as well as time and effort on installation, administration, and maintenance. On the other hand, the absence of softphones gradually became a big hurdle to workforce agility and crippled employee productivity since they were chained to the desk to handle calls.
The organisation has between 100 and 200 staff members and volunteers. It is required that the new system had to be user friendly where the staff could easily move across to it without causing too many problems. It is also of paramount importance to equip them with the right set of communication tools and bring everyone on the same page so that they can serve the community without a hiccup.
Solution
The IT Manager at CAC has used Yeastar products in another capacity and knew already that it was a robust and easy-to-use solution. The charity needed something which was feature-rich, easy to master for the end users and easier to manage from a technical standpoint and Yeastar just fit the bill.
Taking all of CAC's needs into consideration, our local partner, X2 Communications, recommended Yeastar P-Series PBX System and successfully deployed one Yeastar P560 unit with one D30 for the charity.
With Yeastar P-Series in place, gone are the days they had to bear with a limited and unsteady open-source system. Linkus UC Clients enables the staff to work with greater agility. The Operator Panel contributes significantly to their supervision and training. The Call Centre Solution facilitates a more streamlined and well-organized workflow. The P-Series has proved to be a perfect fit in resolving the organization's pain points, outmatching the competition in terms of comprehensive functionality, tremendous flexibility, and administration simplicity.
Results and Benefits
Enhanced Usability & Simplified Management
Feeling trapped by their previous overcomplicated and unstable system, Citizens Advice Cornwall was pleasantly surprised by what Yeastar P-Series has to offer and how they could manage the system effortlessly and intuitively. The P-Series introduces some smart design in an effort to optimize the overall experience and reduce potential learning costs, let alone a multitude of telephony features from the must-haves to the nice-to-haves.
For instance, CAC needed to keep using approximately 20 Grandstream handsets and connect Gamma SIP trunks with 15 channels to the PBX. No problem at all. Not only is Yeastar P-Series compatible with a wide spectrum of industry-standard SIP endpoints, but the Auto Provisioning feature also saves a lot of time and effort on configuration. Besides, Gamma is one of Yeastar's certified ITSP partners so that CAC can use the built-in configuration template to avoid all the hassle.
Uninterrupted Communication Irrespective of Locations
"Linkus has enabled a much more mobile workforce and most staff have chosen to use Linkus over traditional desktop handsets."
Linkus UC Clients has been a wonderful experience for CAC staff who previously worked without softphones. Available on the web, mobile phones, and desktops, Linkus enables connection and collaboration for geographically diverse and distributed teams. Thanks to the Remote Access Service, employees everywhere can enjoy a consistent in-office communication experience through a secure and hassle-free remote connection. Not only that, efficiency-improving features such as Presence, IM, Contacts, CTI, and the Chrome Extension all contribute to higher work productivity.
Straightforward and Optimized Call Management
"We have found that the Operator Panel has been especially useful for our supervisors to monitor calls and use for providing listen-in training to new volunteers."
Another noteworthy feature that is highly praised by Citizens Advice Cornwall is the Operator Panel. By visualizing call activities, enabling the drag-and-drop operation, and providing real-time availability of the staff, Yeastar Operator Panel has made call distribution quicker and easier, relieving their staff and volunteers from laborious call dispatches. On the other hand, for the purpose of monitoring and training, it helps supervisors check on agent performance, improve the service, and provide additional instruction when necessary.
Powerful Agent & Supervisor Tools in One Place
"The features available in the subscription plans are unbelievably useful. The Call Centre has enabled our supervisors to listen into calls for QA purposes and enable them to provide remote training to new volunteers."
Keeping a tab on the agent productivity became a breeze with Yeastar Call Centre Solution. It provides tools for monitoring queue traffic, ongoing calls, and available agents at a glance, barging in ongoing calls directly, recording calls, tracking and reporting call performance, discovering up-to-the-minute performance metrics from an intuitive real-time Wallboard, and more. All these functionalities allow the organization to adjust agent staffing and call dispatching in time, stay responsive to people turning to them for help, and ensure the quality of their service.