BACK
Enjoy Flexible Rating and Real-time Billing with Billing App on S-Series VoIP PBX
2.3 min read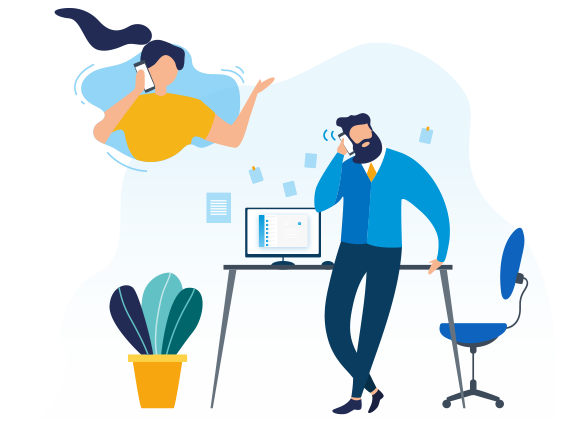 The ability to monitor, record and manage the cost of communications has always been essential to enterprises and phone service resellers. Serviced offices, hotels, and any enterprises who resell phone services to its customers are always in need of professional call billing and accounting tool to conduct sophisticated call analysis, control call costs and deliver top-notch customer services.
Whether you simply want to conduct internal cost accounting or to offer phone service to customers, you'll find S-Series VoIP PBX Billing App beneficial.
S-Series VoIP PBX Billing App Introduction
Yeastar S-Series VoIP PBX Billing App is a valuable call billing and call accounting solution delivered by S-Series VoIP PBX via its App Center. It can efficiently fetch call data, monitor telecom usage and keep records of each call received/transferred by S-Series VoIP PBX.
With the robust add-on app on your PBX, you are enabled to allocate call credit, top up extensions, and conduct call analysis on the basis of statistics. Both prepaid and postpaid payment models are supported. Besides the regular call charges and statement reporting, the App also allows you to offer different tariff plans and delivering different service qualities for different types of customers. Also, for enterprises where cost accounting is vital, department manager can utilize the valuable tool to monitor phone usage of its subordinates, spot misuse, and enhance employee productivity.
Features
• Call Credit Management
Extension level or account level credits can be assigned. Users could choose to charge the call cost from the extension level or the account level.
a. Extension level: call credits are assigned to specific extensions.
b.  Account level: call credits are assigned to pre-configured accounts and shared by users who know the password (PIN code).
For more efficient call costs management, you can pre-define balance threshold, credit limit, and top-up prompt for each extension/account. When the balance of the extension/account reaches the threshold, the system will play the top-up prompt automatically to remind the user to top up. On top of that, when the account balance is less than the credit limit, calls to/ from the extension/account can be set to hang up automatically to avoid huge call costs.
• Real-time Billing
The immediate real-time billing empowers the user by making rating, charging and balance and account management responsive, interactive and flexible.
• Prepaid and Postpaid Service
Prepaid and postpaid modes provide real-time billing. If the pay type is prepaid, when the extension/account balance is less than the credit limit, it will not be able to dial out external numbers. If the pay type is postpaid, the "Credit Limit" is the total amount the extension/account can owe.
• Flexible Rating
Call rate can be set according to extensions/accounts, time periods, call duration, call types (whether local or international, from landline or mobile phone). For example, you can set different billable unit(count in seconds) after initial time for outgoing calls for different extensions.
• Detailed Statistics
Provides call detail reports (display usage by time frames, extension/account, and trunks) for management and traffic analysis. With the intuitive user interface, you can easily check and search extensions and accounts top up history, check billing logs interface where detailed call records, like call duration, call destination and etc. are displayed.
Need More Information?
Download S-series VoIP PBX Billing App Brochure and User Guide for more details. You can also explore other powerful App offered by S-Series VoIP PBX here, which include Hotel App for easy hotel management, Auto Provisioning App for bulk IP phone auto-deployment, QueueMetrics Integration App for on-premises/cloud call center and more.