BACK
What is Auto Provisioning and How Does it Work? (Updated 2021)
3.9 min read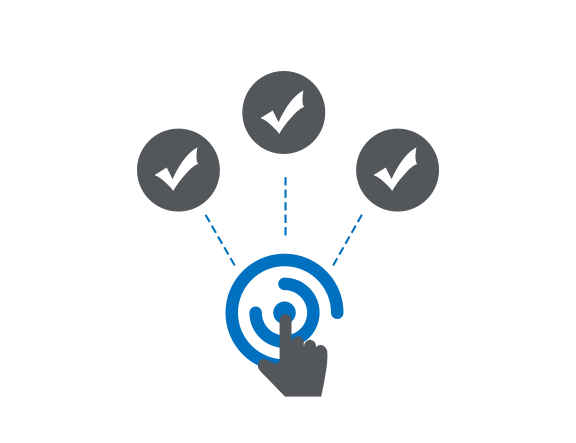 Before the reading: Please note that this blog only lists a portion of phone models supported by Yeastar Phone System's auto-provisioning feature. Please view the full list here.
The Yeastar PBX Phone System offers many time-saving advantages in deployment and system administration. It features an improved administrator interface, which allows for straightforward settings and configuration changes, and software enhancements that streamline installation and maintenance tasks like Auto Provisioning.
Why We Put the "Auto" in Auto Provisioning
Back in the day, all VoIP PBX and handset provisioning were done manually unless it was a proprietary system (in which case the end customer probably didn't care about money, as these were normally too expensive for the average small business).
Many early VoIP resellers were installing the latest distribution of Asterisk, or the latest GUI version of Asterisk which was not exactly plug-and-play like the Yeastar P-Series Phone System and S-Series VoIP PBX.
It wasn't uncommon to spend an entire weekend setting up a small office, primarily due to the laborious task of provisioning each phone. This also makes the management of the phones almost impossible, as it was often the case that certain models of phones (even from the same manufacturer) were provisioned differently.
With each adding or change, the phone provisioning process became longer, more tedious, and less manageable, making it difficult to quickly diagnose issues, let alone perform simple tasks such as modifying an extension.
All the Boxes Are on the Floor
Yeastar has significantly improved system provisioning efficiency, including handset configuration, since the early days of VoIP.
Previously, configuring a VoIP phone required manually accessing its web interface through its IP address. This method proves time-consuming since it involves logging and entering data for each phone individually.
Although almost all VoIP phones can be configured manually by browsing to its IP Address and using the phone's web interface, this leads to an increase in cost due to the time associated with entering in all that data on each phone. Moreover, errors in data entry often lead to delays and other issues.
With Yeastar, manual configuration is now a thing of the past. When you arrive at the customer's office with your new phone system, the most challenging aspect of setting up the phones is simply unboxing them!
Yeastar phone systems have consistently earned recognition for the extensive support of various Phone manufacturers. We foster these manufacturer relationships to encourage their participation with the goal of ensuring a smooth, and simple deployment for phone system installers and their customers.
Plug-and-play Auto Provisioning
Yeastar Auto-Provisioning offers users a stress-free and time-saving solution for configuring supported and certified endpoints. This feature allows phones to be automatically registered to the PBX and enables users to modify settings such as extension number, password, and associated user or group configurations directly from the Yeastar phone system's web interface.
Provided that you have the phone's MAC address, auto-provisioning can be done from anywhere with internet connection. You no longer need to be physically present in the customer's office, as you can access the phone system with your administrator credentials from any secure internet connection.
Once the phone is plugged into the network and the IP address for the phone registers in the PBX by MAC address, the network will do a handshake allowing the PBX to provision the phone and give it an extension number.
Once a phone is plugged into the network, the PBX registers the phone's IP address using its MAC address. This initiates a "handshake" process that automatically assigns the pre-defined extension settings to the phone endpoints.
P-Series PBX System Supports Auto Provisioning on:
Please note that the following list represents only a portion of the supported phone models. Please view full list of supported phone brands and models here.
Yealink IP Phones: T19P_E2, T21P_E2, T21_E2, T23P, T23G, T27G, T29G, T30, T30P, T31, T31P, T31G, T33P, T33G, T40P, T40G, T41P, T42G, T46G, T48G, T41S, T42S, T46S, T48S, T41U, T42U, T43U, T46U, T48U, T52S, T54S, T53, T53W, T54W, T57W, T58W, T56A, T58A, VP59, W70B, W80B, W60B, CP960, CP920, more.
Fanvil IP Phones: X1S/X1SP, X1SG, X3S Lite/X3SP Lite, X3S Pro/X3SP Pro, X3SG, X3SG Lite, X3SG Pro, X3SW, X3U, X3U Pro, X4U, X5U, X5S, X6, X6U, X7, X7A, X7C, X210, X210i, X2, X2P, X2C, X2CP, X3S, X3SP, X3G, X4, X4G, i56A, i51, i52, i53, i51W, i52W, i53W, H3, H5, H2U, H3W, and H5W, more.
Gigaset IP Phones: N870 IP PRO, N870 VI PRO, N670 IP PRO, N610 IP PRO, Maxwell Basic PRO, Maxwell 2 PRO, Maxwell 3 PRO, Maxwell 4 PRO, more.
Snom IP Phones: D120, D315, D335, D385, D717, D735, D785, more.
Grandstream IP Phones: GXP1610, GXP1620, GXP1625, GXP1628, GXP1630, GXP2130, GXP2135, GXP2140, GXP2160, GXP2170, more.
Htek IP Phones: UC902, UC902S, UC903, UC912, UC912G, UC912E, UC921, UC921G, UC923, UC923U, UC924, UC924E, UC924U, UC924W, UC926, UC926E, UC926U, more.
Flying Voice: FIP10, FIP11C, FIP12WP, FIP13G, FIP14G, FIP15G, FIP15G Plus, FIP16, FIP16 Plus, more.
S-Series VoIP PBX Supports Auto Provisioning on:
Please note that the following list represents only a portion of the supported phone models. Please view full list of supported phone brands and models here.
Yealink IP Phones: T19P-E2, T21P-E2, T23G, T23P, T27G, T27P, T29G, T30, T30P, T31, T31P, T31G, T33P, T33G, T40P, T40G, T41P, T41S, T41U, T42G, T42S, T42U, T43U, T46G, T46S, T46U, T48G, T48S, T48U, T49G, T52S, T53, T53W, T54W, T54S, T56A, T57W, T58A, T58V, VP59, CP860, CP960, CP920, W52P, W56P, W60B (W53P, W41P, W60P, CP930W-Base), W80B, more.
Snom IP Phones: 320, 710, 715, 720, 725, 760, 765, D305, D315, D345, D375, D385, D712, D715, D717,  D725, D735, D745, D765, D785, D120, M215 SC, C520-WiMi, more.
VTech IP phones: VSP600A, VSP610A, VSP715A, VSP716A, VSP725A, VSP726A, VSP735A, VSP736A , VCS754A, ET635, ET685, VDP650, VET605, VCS752 and VCS754, more.
Fanvil IP Phones: C01, C400, C58/C58P, C600, X1/X1S/X1SG, X2/X2C, X210/X210i, X3/X3P/X3SP/X3SG/X3U, X4/X4U, X5/X5G/X5S/X5U, X6/X6U, X7/X7A/X7C, H2, H3, H5, more.
Poly IP Phones: VVX101, VVX201, VVX300, VVX310, VVX400, VVX411, VVX500, VVX600, VVX601, VVX1500, IP321, IP331, IP335, IP450, IP550, IP560, IP670, more.