BACK
Case Study: Yeastar IP PBX Branch Office Solution for SENATI in Peru
1.8 min read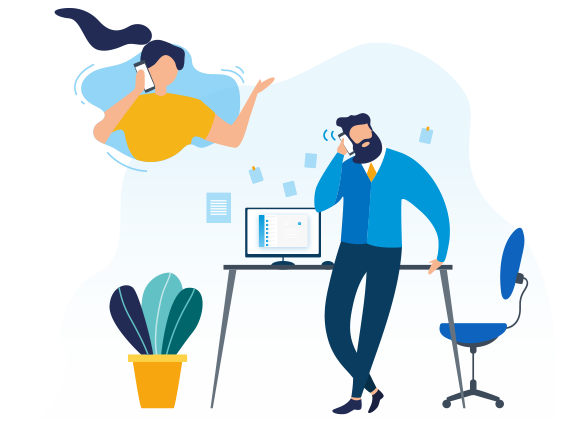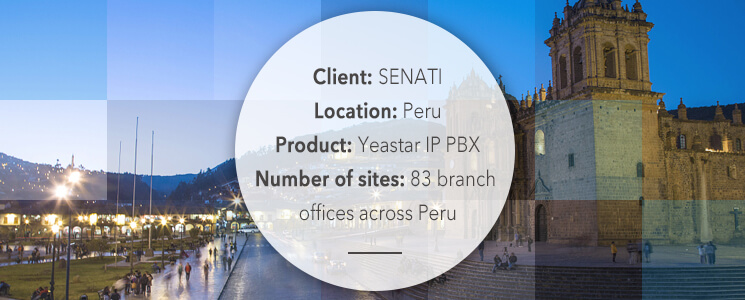 It can be a challenge to connect all of your employees when they don't all work under the same roof. SENATI, a leading technical training institution, has set up 83 brand offices across Peru. With the multiple remote locations, communication from site to site becomes increasingly costly and inconvenient. By installing Yeastar IP PBX in its headquarter and branch offices, all SENATI employees from different site can be synchronized with efficient communication and the growing number of work can be done both efficiently and cost-effectively with Yeastar IP PBX.
Background:
SENATI, headquartering in Lima, is a leading technical training institution in Peru. With 54 years of industry experience and advanced industry technical equipment, it has set up 83 brand offices with 4,000 employees and 70,000 students in 25 regions of Peru, offering 3,800 continuous training courses for people with great demand for employment.
Challenge:
Facing the multiple remote locations, there were two major problems SENATI wished to resolve by introducing IP PBX into their institution. First, branch offices were separated from the main corporate telephone system, preventing smooth communication with headquarters. Second, the site to site calling charges was costly. The company wished to eliminate the cost by connecting these offices with multiple IP PBX via VoIP trunks.
Solution:
SENATI selected Yeastar IP PBX as their first choice. 13 units Yeastar IP PBX were deployed in its headquarter and branch offices, collaborating with Yealink IP Phones as well as VCS video conferencing endpoints to deliver advanced features and ensure high-quality video collaboration with remarkable ease and cost-effectiveness. All offices were easily connected through Yeastar IP PBX systems via SIP trunks. Employees were able to make free inter-office calls, share trunks among these offices to extend their available resources across multiple locations, and maintain control of employees and costs.
Result and Benefits:
By introducing Yeastar IP PBX system into SENATI institution, branch offices and headquarter were benefited dramatically with easier and simpler communication. SENATI institution was able to take advantages of Yeastar IP PBX system to save time and expense in installation, calling and maintenance. With the high interoperability of Yeastar IP PBX and easy installation, the transition to IP Telephony system was very smooth and quick for the institution.
Yeastar IP PBX are ideal for branch office solutions. As the all new IP PBX of Yeastar, S-Series VoIP PBX provides more powerful performance and richer features, delivers exceptional cost savings, productivity, efficiency improvements and peace of mind.
Another project of SENATI is coming soon. Yeastar S-Series will provide more economical and more efficient branch office solutions for SENATI. This time, they are going to install 31 units Yeastar S100 VoIP PBX and 3 units Yeastar S300 VoIP PBX (500 users) in another 18 branch offices.
Know more details about Yeastar Branch Office Solutions.