BACK
Yeastar VoIP Solutions Will Be Showcased in Five German Cities
1.5 min read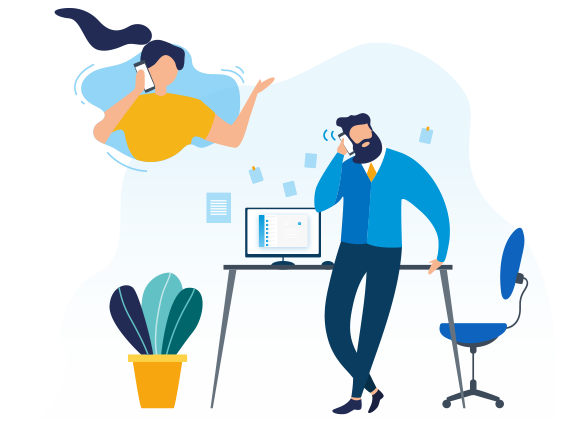 As a global leader in the telecommunications industry, Yeastar will be joining Allnet in 5 German cities for a series of Allnet Brand Roadshows. Yeastar will take this opportunity to showcase our latest communications products and demonstrate the new innovative S-Series VoIP PBX and Linkus Mobile Client.
Allnet, as a value-added distributor, is concentrating on a comprehensive product portfolio of future-oriented network, monitoring and communication solutions. Taking Yeastar as its important partner in Unified Communication and Collaboration, Allnet will present Yeastar VoIP solutions at the roadshow and Allnet Product Manager will share with you how the reliable and cost-effective Yeastar VoIP solutions can enhance business communication.
Touring in May and June, the roadshow will start at 23 May 2017 in Wurzburg, and the final stop will be at 1 June 2017 in Magdeburg. Come to the roadshow and get to know Yeastar VoIP solutions better!
Full-featured and License-free S-Series VoIP PBXs
The flagship Yeastar S-Series VoIP PBX supports up to 500 users and is optimized for SMB communication with best-in-class price/performance ratio. Engineered for the communications needs of today and tomorrow, S-Series VoIP PBX combines ease of use, rich features, and scalability together.
Scalable Modular Design: S-Series uses easy to install color coded modules that allow you to upgrade a variety of features and functionality including the number of SIP users, concurrent call capacity, and type of telephony connection (FXO, FXS, SIP, ISDN BRI, E1/T1/PRI, GSM/3G/WCDMA).
Linkus Mobile Client: Integrating iOS & Android mobile phones with Yeastar S-Series VoIP PBX, Linkus mobile clients can have their office extensions on the smartphones and never miss a call, which can not only enhance working efficiency but also reduce mobile voice charges.
Auto Provision: With Auto Provisioning feature, S-Series configures IP phones in bulk and has excellent interoperability to diversified mainstream IP phones on the market, such as Yealink, Snom, Cisco, Panasonic, Grandstream, Htek, Polycom, etc.
Call Recording: S-Series VoIP PBX can record all inbound and outbound calls free without charge and store call recording files in external storage (e.g. USB, TF, SD, HDD).
App Center: App Center gives users easy access to a wealth of S-Series Apps (e.g. Hotel App, Billing App, VPN Server, QueueMetrics Live, etc.), which allows you to install, upgrade, and manage Apps without worrying about the firmware version of your PBX.