BACK
Yeastar Workplace New Updates (Dec 2022): Directory Service Integration, Identity Authentication, and More
3.5 min read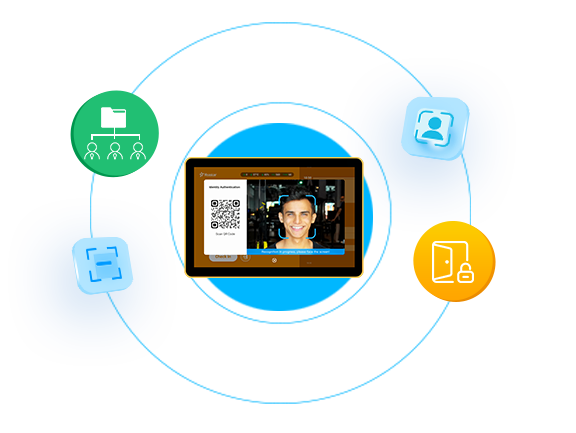 Sending you 2022's last product update of Yeastar Workplace in 2022 as the year draws to an end! Last yet exciting, this update is jam-packed with several new features to help you create a safer, more efficient, and more integrated work environment. We can't wait to share so let's get started
First up: Directory Service Integration
Yeastar Workplace already connects with many of your favorite business tools like Microsoft Teams, Microsoft 365, and Google Workspace to help streamline your workflow.
As we're committed to giving you an even more seamless working experience, we have added two directory service integrations for this time's new update: Microsoft Active Directory and OpenLDAP. The integrations allow you to automate user management, simplify employee directory updates, and maintain accurate staff records with ease.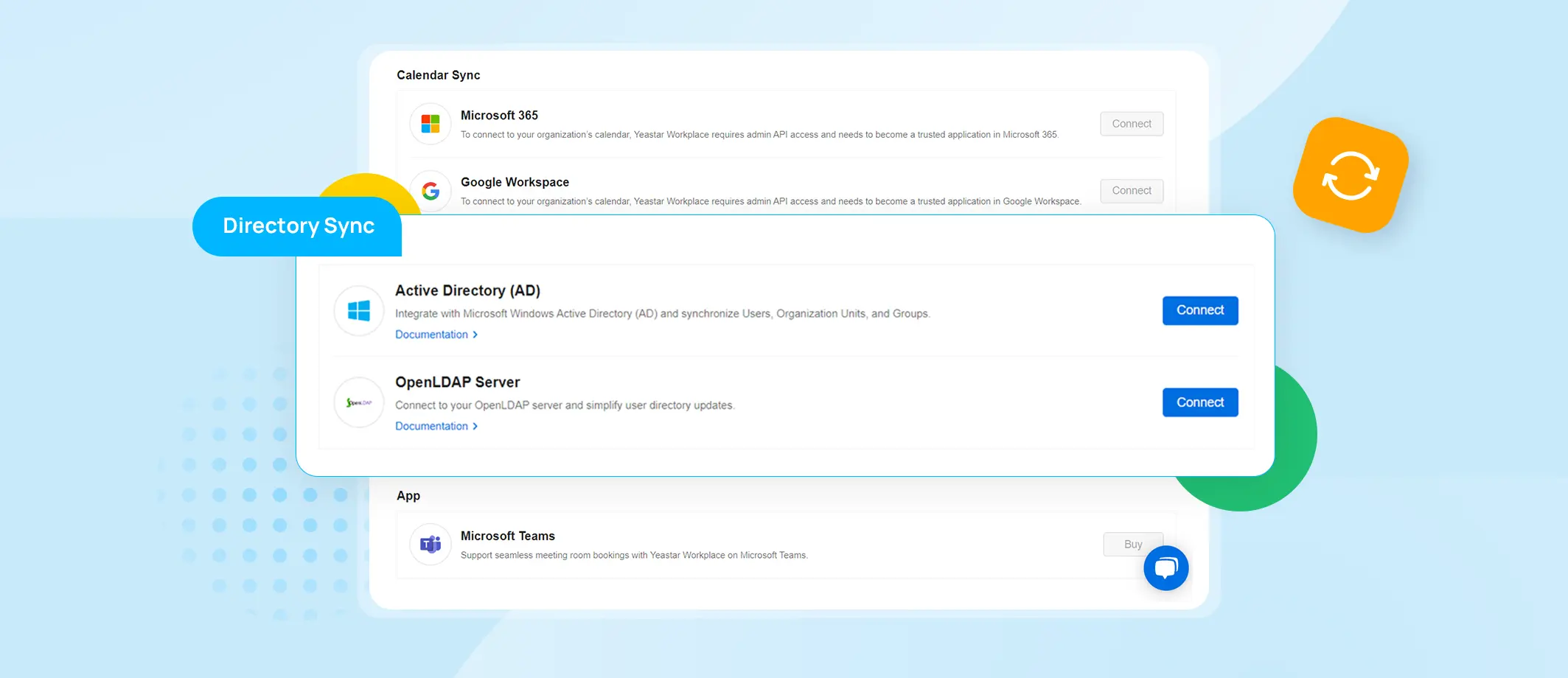 Once integrated, you're empowered to synchronize your employee directory any time you want, or schedule a data sync every day/week according to your specific needs. During the data synchronization, Yeastar Workplace will automatically create, remove, and update your employee directory and send invite emails to the new staff.
To learn more about how to integrate with Microsoft Active Directory, refer to the video below or visit HERE.

For OpenLDAP, please visit HERE.
New for Yeastar Room Display: Touchless Identity Authentication
Moving on to the next: identity authentication for Yeastar Room Display. Together with Yeastar Meeting Room Booking System, Yeastar Workplace now offers an enterprise-grade identity authentication solution that empowers office leaders to manage meeting room utilization with higher granularity. Most importantly, the authentication process is completely touchless, which means you can log every action operated on the Room Display without sacrificing workplace productivity or employee health.
As you enable identity authentication on the Management Portal, employees will be asked to verify their identities via facial recognition or QR code scans before they use the Room Displays. You can even create rules where only meeting organizers and attendees will have permission to check in or end their bookings.
Let's take a closer look and see how each authentication method works respectively.
Authenticate Identity by Scanning QR Codes
Identity authentication via QR code scans is supported on both Yeastar Room Display DS7510 and DS7310. Thus, as you reserve, check in, or end meetings on these two models, you can easily get authentication done by scanning the QR code popping up on the screen. The authentication attempt initiated by any unauthorized staff will fail with access denied.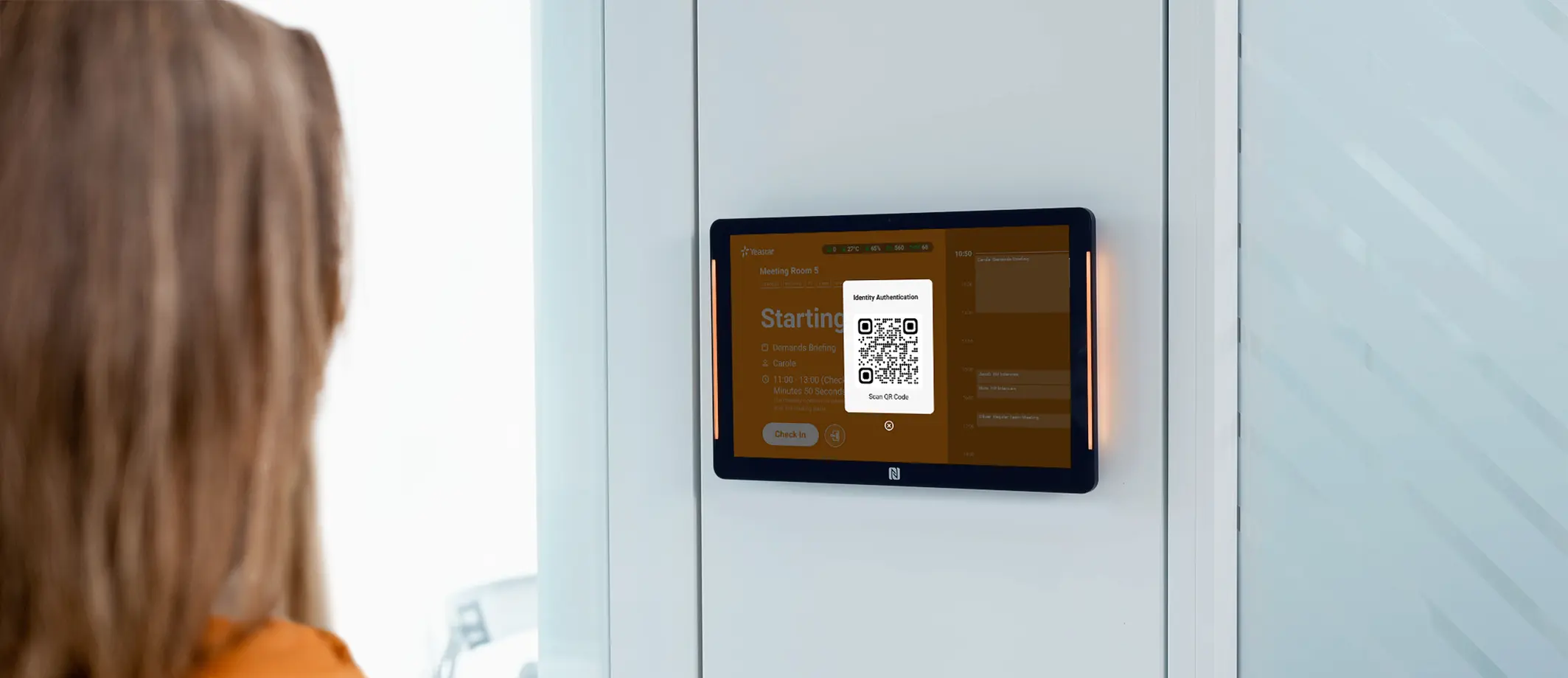 Authenticate Identity via Facial Recognition
Please note that authenticating identity via facial recognition is only supported on Yeastar Room Display DS7310 as it is equipped with a built-in 200W-pixel camera that can scan employees' faces on the spot as they use the room display to reserve, check in, and end.
Facial features will be extracted from the face images uploaded beforehand and added to the employee's personal information as identity credentials. If the scanned result matches up with the pre-saved facial features, the authentication will succeed. The accuracy rate is tested to be over 99% high, so once enabled, it shall work as a fast and convenient authentication solution for your workplace.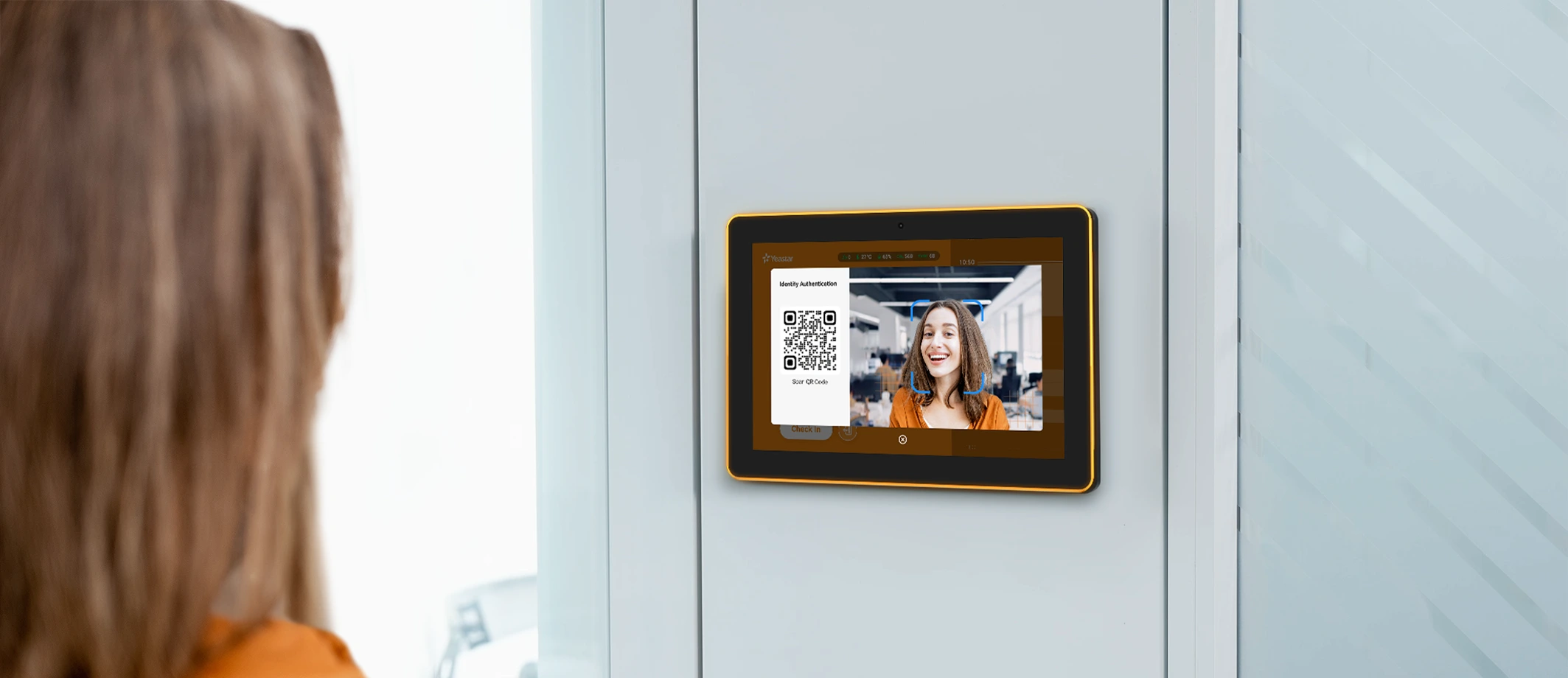 Will there be any privacy risks?
No, there won't. One thing we need to clarify here is that Yeastar respects all data privacy regulations and does not record or store any copies of the face images uploaded. Besides, as we only match up the scanned results with pre-saved facial features and not with the face images per se, you're completely free to delete all the uploaded face images to further ensure your privacy and data security.
To learn more about the newly-launched Identity Authentication feature, visit HERE.
Creating a Safer Workplace: Access Control Integration
To take meeting room security to the next level, you will need more than just identity authentication. Yeastar Workplace now supports integration with door lock access control systems to help you restrict meeting room access to only approved meeting attendees and better protect your meeting room assets.
Once enabled, you can set up access control for all meeting rooms or just one specific room. The lock will open automatically for those who have their identities successfully verified and will stay open during meetings. So far, you can integrate UHPPOTE, AMOCAM, SDC, and other access control systems powered by DI/DO relay with Yeastar Workplace to realize door lock access control for your office.
To learn more about how to connect your existing access control system with Yeastar Workplace, please CLICK HERE for a step-by-step configuration guide.
More Optimizations
We're constantly working to improve the user experience of Yeastar Workplace. Therefore, in addition to the above-mentioned features, there're also plenty of feature optimizations. Feel free to CLICK HERE and explore the full details of this time's update.
Excited about the New Features?
All these exciting new features are available today, which we're sure will help you create a more all-in-one work experience and enforce tighter meeting room safety policies.
Wanna see Yeastar Workplace in action? Get your free trial here and explore our platform in the next 30 days for free! If you wish to see more integration for Yeastar Workplace in the future, get in touch with one of our product experts and let us know your thoughts.