BACK
The Best Alternative to Your Samsung PBX System
3.7 min read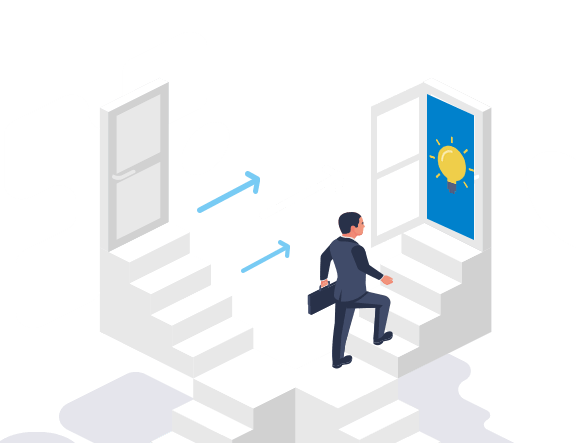 If you're using the Samsung PBX system for business communication, you have probably heard that Samsung Electronics America will be ending the sale of the OfficeServ, SCM, and related telephone and equipment on September 30, 2019. If you were caught off guard by this news, we break down some important information as below.
---
What You Need to Know About the "Sunset"
Samsung will continue to provide technical support until September 30, 2021.
In-warranty hardware repair will be continued for 5 years from the date of purchase from Samsung. Last day for any warranty will be September 30, 2024.
Existing partners can submit new orders through September 30, 2019, and new orders are expected to be fulfilled in 8-10 weeks.
Selected licenses will be available for 1 year from the End of Sale date for existing customer extensions.
Note: the above information is for Samsung's American partners. We also heard that Samsung would still make the products available to the Carrier level and certain corporates for a period of time. The situations in different regions may vary. You may check with Samsung for detailed information.
---
So, what does this mean for Samsung PBX system users? Although there is little change in the immediate future as most service providers still support their existing installed base, as Samsung pulling the plug on its PBX systems, it does become more complicated to maintain the system since there is no product enhancements, updates, or security patches anymore. A lot of businesses have been searching for alternative solutions to replace their current Samsung PBX systems.
Switching to a new system may sound overwhelming, but see the glass half full, it is also an opportunity to upgrade and future proof your business communication. Whether you would like to continue utilizing an on-premise PBX system or switch to a cloud-based solution, there are a number of options out there. We're here to help you make a painless migration.
Top Considerations When Planning a Migration
1. What to do with your existing equipment and infrastructure?
Compatibility is one of the top priorities. Make sure the solution not only allows you to leverage what you have been already using, including IP phones, SIP trunks, and other equipment but also requires minimum efforts to integrate and configure during the transition. You may need to consider the time frame for the migration to avoid disruption of your daily operation as well. Some larger multi-site companies may even want to evaluate a hybrid solution to bridge the gap between their existing Samsung PBX system and the platform they select going forward.
2. Choose your ideal deployment plan.
On-premise or cloud? Actually, there is no ultimate better choice between them. Cloud is popular now while the premise is also far from dead. The on-premises option involves long-term investments with full control of the system, while the cloud-based option often comes with a pay-as-you-grow pricing model and no requirement for on-site maintenance. Both options have pros and cons, and your business need is what really matters. How would you prefer to pay? Do you prefer a capital or operational expense? Do you need complete control? Would you rather have the equipment in-house?
Ebook Small Business Phone System: An Ultimate Buyer's Guide
3. Unified Communications unleashes great potential.
Unified Communications brings a powerful feature set and holds great potential for business communication regardless of your deployment. As the modern workforce becoming more agile, anywhere anytime communication enabled by BYOD mobility has also become increasingly significant. Advanced collaboration features also deliver enhancement to efficiency and productivity. To empower and future-proof your business phone system, unified communications should be a necessity when making the decision.
Blog Why Unified Communications Solutions: Top 6 Reasons
---
Take Advantage of Yeastar PBX System
When looking for alternatives for your Samsung system, Yeastar is an option worth considering. Designed for small and medium-sized businesses, Yeastar PBX System is an easy-to-use, fully-featured, and cost-effective business phone system. We offer different deployment options, on-premises, and cloud-based so that you can find one that best fits your business model and communication needs.
Learn more about S-Series VoIP PBX and Yeastar Cloud PBX.
Real-time communication across multiple devices with Linkus UC Softphone

Phone auto provision for Yealink, Snom, Fanvil and other IP phones

Easy administration and management from the intuitive web GUI

All-inclusive enterprise-grade features required by modern businesses

IM, Presence, and CRM contacts integration for team collaboration

Strong built-in security mechanism to safeguard your phone system

Easy capacity expansion for both on-premises and cloud solution

3rd party Integration with call center, PMS, and CRM

System upgrade and feature enrichment on a regular basis

Comprehensive solutions for various verticals and scenarios
If you are interested in Yeastar PBX System, feel free to contact us now to get more information and discuss your specific needs. We also offer a Cloud PBX free trial with all-inclusive features. Sign up here to experience it.
Partner with Yeastar to Reap More Benefits
Yeastar solution has been deployed in more than 100 countries and trusted by 200,000 customers. Being 100% channel-focused, we don't compete with you. The Yeastar Xcelerate Channel Program is designed for IT resellers, system integrators, VARs, MSPs, and ISPs to jump-start revenue growth in the VoIP marketplace. We offer exclusive technical, marketing, training, and other channel support to our partners, as well as a highly competitive margin and a recurring revenue model. Our partners also have access to a state-of-the-art partner portal full of industry expertise and useful resources for better business management. Featured in CRN's 2018 Partner Program Guide, Yeastar Xcelerate Channel Program could hold the answers for you.