BACK
Your SMB Customers are Opting for Hosted PBX Service
2.4 min read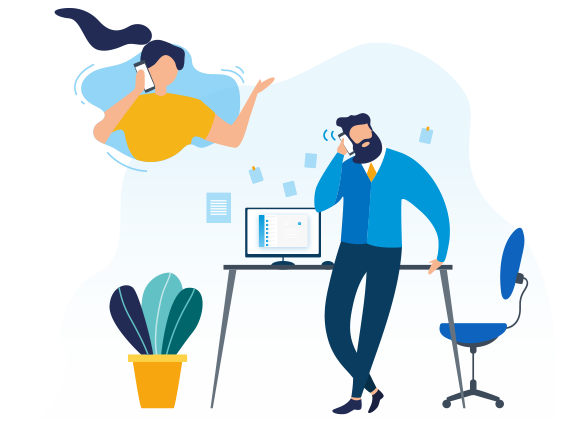 On-premises PBX phone systems have been the gold standard for business communication solutions for years. In recent years, hosted PBX service has been advancing by leaps and bounds and becoming the other highly welcome option for SMBs. What exactly attracted them to it?
No Upfront Cost for Deployment
With the hosted voice solution, SMBs have access to a fully-functional business phone system without being charged an arm and a leg upfront. Some hosted PBX service can even let them start making calls as soon as they sign up. Such cost savings can be a vital motivator, in particular for new or smaller SMBs. And because they don't need multiple phone lines for hosted telephony, monthly rental costs will be fairly cheap.
More Flexible and Predictable Pricing Plan
Hosted voice solutions are usually charged on a per-user-per-month basis, which means that companies only pay for what they actually need. Costs for a hosted PBX are known in advanced and will remain unchanged over the life of the contract with the service provider. SMBs prefer such a predictable month-to-month subscription price based on the number seats or concurrent call to meet performance and budget requirements.
No In-house Staff to Manage the System
Avoiding the management of a complex phone infrastructure is a primary reason why SMBs opt for a hosted PBX solution. With a hosted voice solution, all of the complicated network equipment is kept and maintained by the service provider. Better yet, there is generally never a need to worry about system upgrades since it is always kept up to date. So no on-premises staff is required to manage the system, address system problems and perform upgrades.
Unified Communications Features
The ability to provide better efficiency to employees cannot be overstated. Unified communications enables employees to work across multiple devices and have access to features such as Presence, Instant Messaging, One Number Reach, CRM Integration and more, making it easier to integrate a mobile workforce and reduce communication response time. Unified communications is the future of business communication and interaction and welcome by more and more SMBs.
Hosted phone service supports the frenetic growth that many small businesses face without a large up-front investment. – Forbes
A cloud-based hosted VoIP solution can be integrated with the existing phone system seamlessly and allows for increases and decreases in capacity needs with business growth. As their call volume scales over time, increasing system capacity is as easy as a few clicks. Hosted PBX service can support from just one or a few users to several hundred, depending on the options offered by the service provider.
Built-in Multi-location Capability
More SMBs are working across multiple locations now. A hosted voice solution allows them to unify distant offices and a handful of teleworkers spanning around within a single PBX system. Geographically dispersed employees can then enjoy the same features and communicate as if on the same floor of one office building and multi-location offices operate as one.
Yeastar's Hosted PBX Solution – Live up to Your Customers' Expectation
All benefits above can be found on Yeastar Cloud PBX. As a multi-instance hosted business voice solution, Yeastar Cloud PBX even provides service providers a central management platform, YMP, to easily set up PBX for customers of different needs and sizes. Two deployment plans are at your choice. You can either use YMP without preparing any server (turnkey solution) or reside YMP in your own data center or the cloud service platforms (BYOI solution).
Your SMB customers are opting for the hosted voice solution, there is no reason for you to fall behind. We have a fully fledged hosted business voice solution to make the fastest time to market possible. Are you in?