BACK
S-Series New Firmware Released with Multicast Paging and Increased Usability
1.7 min read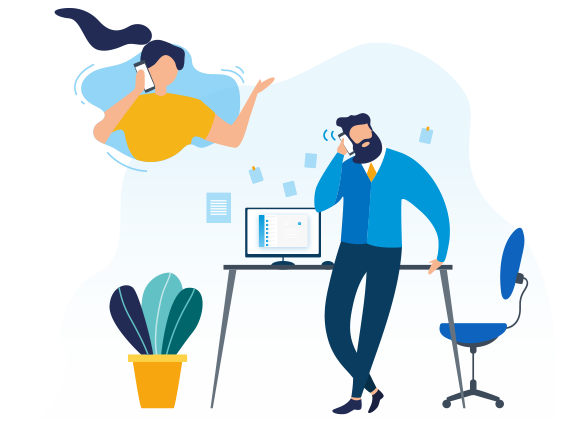 We are very pleased to announce that the new firmware version 30.8.0.8 is now available for S-Series VoIP PBX. In this new version, we have included 3 new features, including the robust Multicast Paging feature to deliver an easier instant audio broadcasting solution. Besides, multiple optimizations and bug fixes, relevant to API interfaces, SIP trunk and more, have also been made to increase the system usability.
See what's new in the new firmware version 30.8.0.8.
NEW FEATURES
Easily and quickly broadcast instant audio announcements to phone users who are listening to the configured multicast IP address and channel. (Note: The IP phone should support multicast paging feature.)
Added support for monitoring status of dynamic agents
Added email template for Voicemail to Email and Fax to Email
OPTIMIZATION
Security
Improved the security of web login.
Improved the security of SSH login. 
Extension
Deleted the Name setting, added Caller ID name setting. Generally, set Caller ID name to the user's name.
Fixed the issue that All Busy Mode for SIP Forking setting didn't take effect if the extension had a DOD number.
Fixed the compatibility issue with Vtech IP phone: TLS extension could not be registered.
SIP Trunk
Added Outbound Parameters to configure SIP parameters for outbound calls.
Added Transfer Parameters to configure SIP parameters for transferred calls.
Supports up to 64 DID numbers.
Jitter Buffer
The path of Jitter Buffer settings are changed to Settings-> PBX-> General -> Jitter Buffer.
Added support for choosing which extensions and trunks to apply jitter buffer settings.
Added support for configuring the Adaptive Adjustment Size of jitter buffer.
API Interfaces
Added support for sending API reports to an absolute path of the third-party software.
Added support for querying, downloading, and deleting voicemail files.
Optimized the Hotel Wake-up Service
And six more (check here for details).
Storage
Optimized Network Drive settings: If the configurations are incorrect, the system will prompt the cause of the error.
Optimized FTP sharing: when you enable FTP sharing, the system will prompt you to enable FTP service; when you disable FTP sharing, the system will prompt you that the FTP sharing is enabled.
Fixed the Network Drive issue: If a mounted network drive was disconnected then automatically mounted again, the PBX could not recognize the network drive.
Event Center
Added support for the 6 more events(check here for details).
Optimized the Notification Template.
For more details and optimization relevant to firewall, operation log, prompt and CDR, please refer to the release note. Download the firmware here or check for new update in your S-Series VoIP PBX Web interface.