BACK
No Server Needed! Jump-start Your Hosted PBX Business
2.3 min read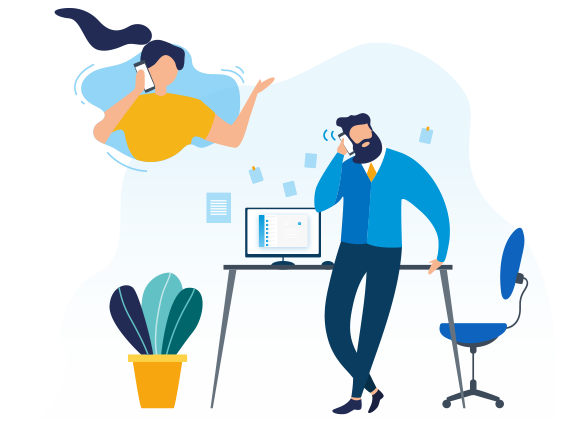 There is no question that the cloud represents the future of business communications. While many businesses have made the switch to cloud-based hosted voice solution, it is still a whole new ball game for a number of others. Given the upward trend, more and more PBX service providers and telecom resellers are jumping on the bandwagon to claim their shares of it. Among all the hot topics, how to simplify service delivery and accelerate time-to-market receive much attention.
Base Your Hosted PBX Service on a Robust Platform
To succeed in hosted voice business and keep ahead of the pack require not only powerful PBX systems that satisfy customer needs but also reliable telecom infrastructure and a powerful service delivery platform to provide an agile, scalable and future-proof environment. Comprising of cloud-based PBX system and centralized service delivery platform, Yeastar Cloud PBX Platform is able to live up to such expectations and even realize more.
Purpose-built for service providers and telecom resellers to deliver and monetize voice services, Yeastar Management Plane (YMP), a cloud PBX & unified communications service delivery platform, makes streamlined management and on-demand scalability clicks away.
Create PBX in a minute: It only takes seconds to create a virtual PBX for your customer through YMP, and the PBX will be live immediately. Thus, you are able to stay responsive to customer needs with quick service deployment.
Scale with a few clicks: system capacity including the number of users and concurrent calls can be scaled according to various customer needs, helping your craft flexible hosted PBX solutions for every type of opportunity.
Deliver optimal end-user experience: Yeastar Cloud PBX is packed with enterprise-grade communications features. With our Linkus UC softphone, Windows&Mac desktops and iOS&Android mobile phones can all work as office extensions.
Make an Easy Entry with the Turnkey Solution
It seems that many believe that introducing a new service into their product portfolio is no small feat. It's time to shift your mindset of doing every by yourself. The thing is, becoming a UCaaS or hosted PBX provider doesn't have to be expensive. Nor must it take a long time.
Specially designed for those who are just about to dip a toe into cloud PBX service or do not want to commit that much time and financial resources at the beginning, YMP turnkey solution is an OpEx model without substantial upfront investment in infrastructure.
Benefits at a Glance:
Low initial costs: It is a win-win pricing model where you need not prepare any server to get started and have no infrastructure to maintain in the long run, ensuring considerably low risk for you to enter the new market.
Short time-to-market: You may considerably accelerate the time to market with the turnkey solution where you can use YMP without setup time and sell hosted PBX right away.
Improved ability to offer comprehensive service: we do not nickel and dime you for most PBX features. It is easy to bundle, package and monetize your service.
Minimal Technical Expertise Required: Technical support, maintenance, and system upgraded are all taken care so that you focus on gaining new customers and generating revenue.
In all, YMP turnkey solution significantly reduces the time, capital and human resources to deliver hosted PBX service, boost business agility and realize the quick return of investments. It could be your start of building a roaring trade. If you are ready to hit the ground running, schedule a free YMP demo and you will have free access to YMP and a live product demo just for you.