BACK
Introducing Yeastar Remote Management: Monitor, Manage and Modify
2.1 min read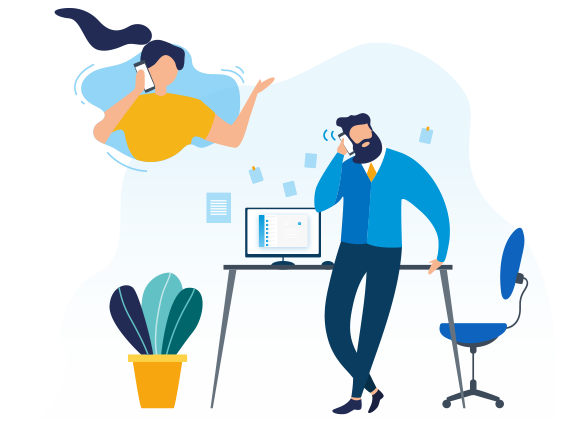 Remote management is becoming indispensable in plenty of business scenarios. Businesses nowadays can't afford to be caught off guard with any severe system failure or service outages. In a highly competitive market where customer experience is a major driver of churn, the ability to manage customer premises PBX in a cost-effective manner, while ensuring the best possible customer satisfaction is a major challenge for communications service providers.
The obstacles standing in the way of remote management range from geographical distance and security precautions designed to keep outsiders to the lack of integrated working relationship between service providers and customers. Luckily, we have removed all barriers and distractions.
We are now thrilled to reveal our latest innovation – Yeastar Remote Management, an ideal tool for you to retain control of your customer premises S-Series VoIP PBX from one single platform – a real anytime anywhere solution. A whole new opportunity to drive new revenue streams, become a trusted provider and improve customer intimacy just opens up.
How Remote Management can help your business:
Find Problems before they find you
Now you can extend support to your clients when remote access is required. Through real-time monitoring and automatic alarm notifications, no matter what kind of abnormity occurs, you are the first to know. Over 30 types of alerts notify you of device disconnection, SIP trunk registration failure, system overload, network attack, and more. Downtime is a huge threat to businesses, yet Remote Management keeps you a step ahead of system issues all the time and greatly simplifies technical support, leaving ease of use for your customers.
Retain panoramic control in a secure manner
Instead of opening ports or creating any firewall rules, Yeastar Remote Management opens a secure SSH tunnel to remotely configure the customer's PBX and frees the client's computer. In the meantime, your clients can get Level 2 technical support by sending you the link when a problem arises. Another big plus, account-based user access, also adds extra flexibility and streamlines your operation. Learn more about the security mechanism of Yeastar Remote Management.

Build steady revenue with support services
Yeastar does not sell directly to end-user organizations. As our partners, what you can offer to your customers is not limited to our state-of-art hardware devices. As the margins of professional support services grow fatter and fatter, it's time to extend the range of your offerings with Remote Management tool. Say goodbye to all the hassle of the long-winded and tedious configuration. Embrace improve efficiency and predictable continued profits.
Remote Management is a perfect fit for service providers who have to handle a bunch of customer devices. Instead of traveling to different places, now it is possible to manage customer-premises PBX systems from your office without any delays. You can realize centralized multi-site technical support by bringing all clients and devices under one management platform, which simplifies device access, lowers support expenses, and maximizes operational efficiency and profitability.
Interested in Yeastar Remote Management? Learn more here. As a Yeastar Certified Partner, you can simply log into the Yeastar Central Management and access the Remote Management feature instantly. Not a partner yet? Sign up today and gain advanced access to more robust tools and customized materials.