BACK
Yeastar Remote Management: Retain Panoramic Control in a Secure Manner
1.5 min read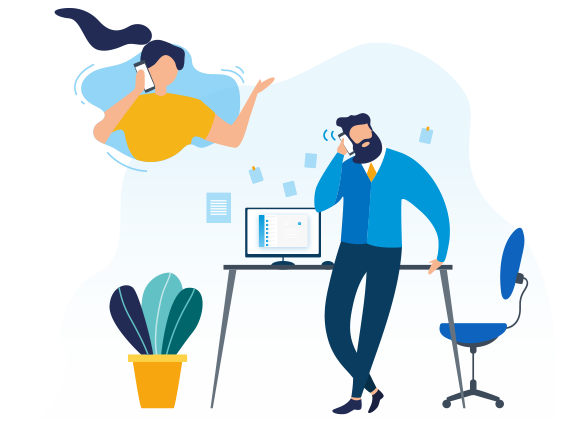 Yeastar Remote Management is a perfect fit for service providers who have to handle a bunch of customer-premises Yeastar PBX systems or TA FXS Gateway, and undoubtedly a highly agile approach to offer efficient IT maintenance, monitoring, and support. Most importantly, it is securer than traditional ways of remote management.
The built-in security capacity has made the system a safeguard to ward off some potential risks. Critical multi-layer security mechanism, advanced encryption, and robust authentication process might provide you with a piece of mind and ease your security concerns that come with remote access and management.
Robust Device Connection Authentication
Yeastar offers two flexible yet highly secure methods for device connection authentication. You can connect remote devices either by confirming the provider's Yeastar ID on the client's device, or by verifying the once-off remote connection authentication code on the client's device. No matter which way is chosen, administrator-level operations and confirmation from the client side are indispensable, effectively keeping the customer devices from being maliciously connected and data breaches.
Role-based Access Control and Operation Logs
Yeastar Remote management support colleague accounts to realize shared admin. The system administrator can create several colleague accounts for technical supports to manage customer devices. Moreover, all operations on the system, like device edit and remote connection, are recorded as logs and are totally traceable for your security concerns.
Secure Remote Connection and Timeout Mechanism
Unlike traditional ways of remote access that require complex port mapping or extra firewall configuration, all remote connections of Yeastar remote management are HTTPS secured, which helps avoid the potential network exposure risks while freeing the client's computer. In addition, the system also employs a timeout mechanism to limit the time of every remote Yeastar device configuration, which means that after the configured time, the URL offered to access the PBX or FXS gateway will become invalid and the access will be terminated, ensuring the clients to get Level 2 technical support in a secure way.
All Yeastar customers deserve a technical service platform that is secure, protected, and cost-effective. So we prepare the Yeastar Remote Management. Try it now and give yourself a chance to experience the ease of automatic bulk PBX and FXS gateway monitor and secure remote device management and configurations!
For more information and benefits of Yeastar remote management, you can refer to here.