BACK
70% Margin or Higher! Generate New Revenue with YMP BYOI Solution
2.7 min read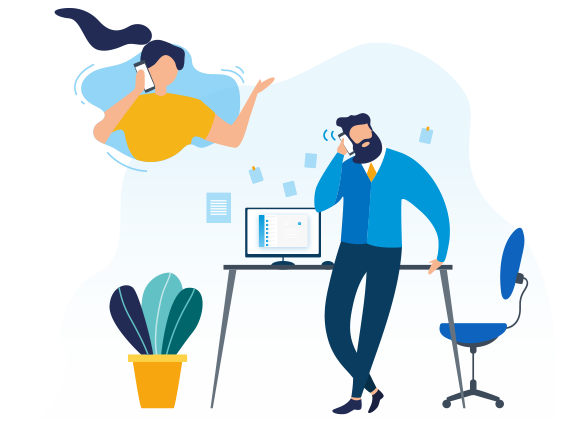 About two weeks ago, we presented the YMP turnkey solution which will help service providers and telecom resellers quickly tap into the hosted PBX market. Actually, that is not the only option you have regarding YMP. Today, we will have a deep dive into the other YMP deployment plan, YMP BYOI solution, where you can bring your own infrastructure (BYOI) and reside YMP in your own server, and thus deliver new hosted voice solutions to supplement your current portfolio. If you prefer to craft and launch your own service instead of reselling it from third-party providers, this solution is probably right for you.
In case you miss our previous blogs and are still new to YMP, before the comprehensive introduction of the BYOI Solution, let's started by having a quick look at the centralized, scale-able hosted PBX service delivery platform, Yeastar Management Plane (YMP).
Innovative architecture: YMP is designed with a multi-instance infrastructure, which makes sure the separation of different customers' data, reduces possibilities for many to be affected by a system outage, and allows for greater flexibility of configuration, customization, and upgrades.
Faster service delivery: YMP allows for quickly creating and re-sizing multiple PBX systems on a single platform. Once you create a new PBX on YMP, the PBX will go live immediately. Your customers can then access and manage their phone system right through the web, such as setting up custom prompts, implementing their own auto attendants, changing call routes, etc.
Ease of use for end users: delivered from YMP, Yeastar Cloud PBX, the business hosted phone system, is packed with all the advanced features one would expect out of a modern hosted PBX offering, and better yet, advanced UC&C capabilities thanks to the free mobile&desktop softphone, Linkus Unified Communications App.
Blog Explore 9 Things about YMP, a Centralized Platform for Cloud PBX Service Delivery
Now that you have a general idea of YMP, let's take a step further to learn more about the BYOI solution. Basically, under the BYOI solution, YMP is based on your own server and you stay in complete control of the platform. You create the products and set the prices.
Complete control over the infrastructure: you can deploy YMP on public cloud service platforms such as AWS, Alibaba Cloud, and Google Cloud, or host it on your own data center (tier 3 or above) using VMware, KVM, or Hyper-V, which will allow you to fully control your own hosting environment. All you need to do is to prepare the server and network and provide us with the required information. Then just sit back and let us take care of the installation.
A cost-effective way to build up hosted voice service: recently, we have rolled out a new offer with the MOQ cut in half to reduce your management overheads and cost of ownership. By adopting such a plan, you will be able to penetrate the hosted PBX market more smoothly and make higher margins. YMP also allows for re-branding by placing your own logo and using a custom domain.
Flexible pricing models that are totally up to you: you can charge your business customers the hosted voice service per-seat or on a concurrent call basis at your preference for a higher return on investments and a recurring revenue stream.
Support, updates, and maintenance: once you adopt the BYOI solution and become our partner, we will offer 24/7 support to ensure the normal operation and protect you from disruption and downtime. Included in the maintenance package, all system updates of YMP will always be available to you, helping you offer new features and services on a regular basis.
The BYOI solution gives more flexibility and control to experienced service providers, presents new sales opportunities, and delivers pay-as-you-grow scalability and cost savings. So far, the YMP BYOI solution has been in successful commercial deployment and received promising feedback. We offer a 30-day trial of YMP and will help you install it in your server. Sign up now to experience the power of YMP yourself.