BACK
Customers Won't Lie: A Huge Win with Yeastar S-Series VoIP PBX
2.8 min read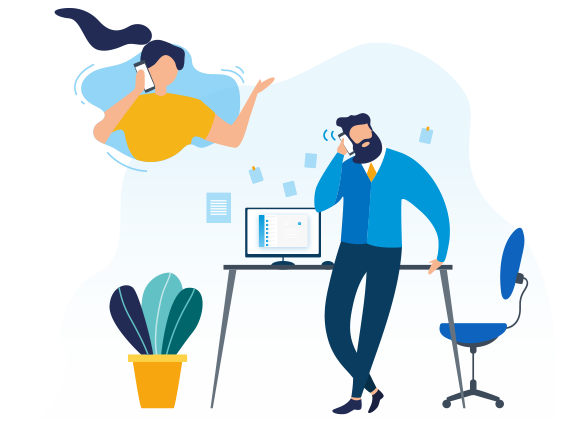 Yeastar S-Series VoIP PBX doesn't play the price war but competes on quality. And there's no doubt that it slays the competition.
Self-explanatory with our miscellaneous customer cases and testimonials, choosing Yeastar S-Series is a huge win. The all-in-one IP PBX series, featuring industry leading components and an innovative field-upgradeable design, has helped many SMBs fulfill business needs with an unbeatable array of telephony features and stand ahead in the competition.
Read what our customers had to say about their own experience and see how S-Series VoIP PBX gives them an edge to stand out in this competitive market.
Unique Modular Design for a Future-proof System
Unlike most of hardware PBX systems, Yeastar S-Series VoIP PBX is an innovation designed to be customizable and scalable in nature. With a unique modular design, the powerful system allows you to customize your own PBX system with a flexible combination of telephony interfaces. When your business grows, adding more users and concurrent calls is also possible with S100 and S300 models. The system's exceptional flexibility and future-scalability have differentiated itself from its brethren in the market and deliver a future-proof solution.
We like Yeastar very much. Mostly because it is modular based. This is much better than other PBX brands which do not allow to improve system with modules/cards.

– Albert Diaz, President at 3NG Networks
Yeastar system is scalable and can certainly meet the evolving needs of the verticals (hospitality) I represent. It eliminates the pots lines and allows my clients more choices when selecting phone service and saving a great deal of money, allowing them to focus more on their business.

 – Greg, President at Zweite Consulting
Enterprise-grade Feature Set and VoIP Solution
Built from the ground-up for real-world performance, S-Series VoIP PBX comes packed with enterprise-grade telephony features to deliver smarter, better and easier communications experience. Ranging from basic calling functionality to advanced business features like IVR, Auto Provisioning and Linkus softphone, the robust feature set can meet the full spectrum of business requirement.
Successful cases abound. One of our valued partners, NP Networks, has deployed a Yeastar project for his customer and they're quite impressive. The project involves two Yeastar S300 VoIP PBXs and is crafted for a corporation of 6 dispersed offices, one in the USA and 5 in Mexico. The two S300 deployed have successfully interconnected the 6 offices and streamlined the inter-office communication and call operation. In addition, a full failover solution was also implemented with the advanced Hot Standby feature of S-Series VoIP PBX to help prevent the unnecessary business loss caused by unexpected server failure.
I tested the failover and it is working great! It takes like 5 minutes for the secondary unit to start providing services, but it works pretty good!

I have been working with Yeastar for a long time, but I never created a configuration like this…my customer is very impressed with the reliability of the S300, I replaced his old Elastix PBX with this one. My customer is very happy, they are using Cisco phones and they are working pretty good with the system.

– Alejandro Perez, Network Engineer at NP Networks
Cost-effective All-IP System with the Ease of Use 
Yeastar S-Series VoIP PBX is an All-IP based system that can help businesses experience quality communications while reducing communication fees with an innovative AIl-IP migration solution. For companies that wish to embrace VoIP technology and slash call costs by utilizing SIP Trunks, Yeastar S-Series can be a perfect fit. It arrives plug-and-play ready, can be perfectly interoperable with a good many of popular SIP trunks/ITSP providers, and most importantly, it allows users to benefit from all resources of an IP-based PBX without the necessity of replacing the existing PBX currently installed, all of which allows for an easy transition process.
I feel that Yeastar system is the next big thing for my segment as we distance ourselves from PBX systems of old and migrate toward IP based technology… being able to offer a client a metered sip trunk with a 15 concurrent call path billed at only a per-minute charge can cut my client's phone bill inhalf.

– Greg, President at Zweite Consulting
Yeastar is our favorite brand, very economically priced, feature-rich and easy to configure.  

 – Steve Dahl, Owner of Computer Zen 
Affordable, easy-to-use and feature-rich, no matter what your business needs, Yeastar S-Series VoIP PBX can cut the mustard. Take a minute and explore more about S-Series VoIP PBX here.