BACK
What Is Computer Telephony Integration (CTI) and How Does It Work
3.0 min read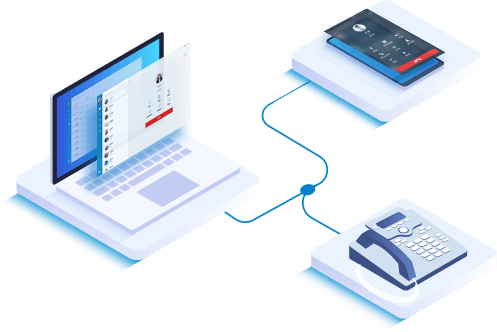 Making just one call on your desk phone may sound very easy. How about ten calls? A hundred then? After you really press those hard keys over and over again, not only a sore arm you'll get, but a waste of loads of your time. Think about it – what if you can make those calls right on your computer? What if you can just dial up a call by clicking some graphical icons or selecting a whole number from your local contract book? After all, it is obviously more effortless and time-saving than operating on a physical phone. This is where Computer Telephony Integration (CTI) plays a role, a wonderful tool to let users manage any phone call from a computer.
What is CTI
CTI, short for Computer Telephony Integration, links the computer system with the telephone system, allowing users to manage phone calls right on a computer.
This feature makes it possible for easy click-to-dial from your PC desktop while still using a physical desk phone, so long as you have a computer and the internet connections. You can also make other call operations like call transfer, hold, record, and more within simple clicks of the mouse on the computer user interface, eliminating the need for typing phone numbers or remembering multiple feature codes.
How does it work
CTI makes the PC desktop a visual control panel for an IP or analog phone. That is to say, the user can call any of the phone numbers appearing on the computer screen from the desk phone in clicks, without spending time in saving contact information or manually entering numbers on the physical desk phone. It is undoubtedly a powerful feature embedded in the Yeastar Linkus Desktop Client to greatly enhance call experience and work efficiency.
Moreover, combined with Linkus Directory, Contacts, Select & Dial with Hotkey, and Yeastar Linkus for Google Chrome Extension, users can search and dial phone numbers presented anywhere on the computer.
Example
User Jason is a sales agent and has to call tens of prospects per day. With Linkus Desktop Client downloaded on his work computer and connected to his extension, he can easily dial any desired number just over a few clicks without any effort to type on his desk phone. And there's almost no operation error or noise.
If the phone number is saved on a web-based CRM, Jason can directly click it to call via the Yeastar Click-to-Call Chrome Extension without typing it either.
What if the phone number is collected in a local document? Jason can just select the number and enter the hotkey in his computer keyboard. Again, easy to call out.
How to enable Yeastar CTI
Before enabling Yeastar CTI, make sure that your PBX, Linkus Desktop Client, and IP phone are ready. Learn more details here.

Configuration steps:
1.PBX control interface -> "Settings" -> "General" -> "SIP" -> "Advanced" -> "Enable uaCSTA connection".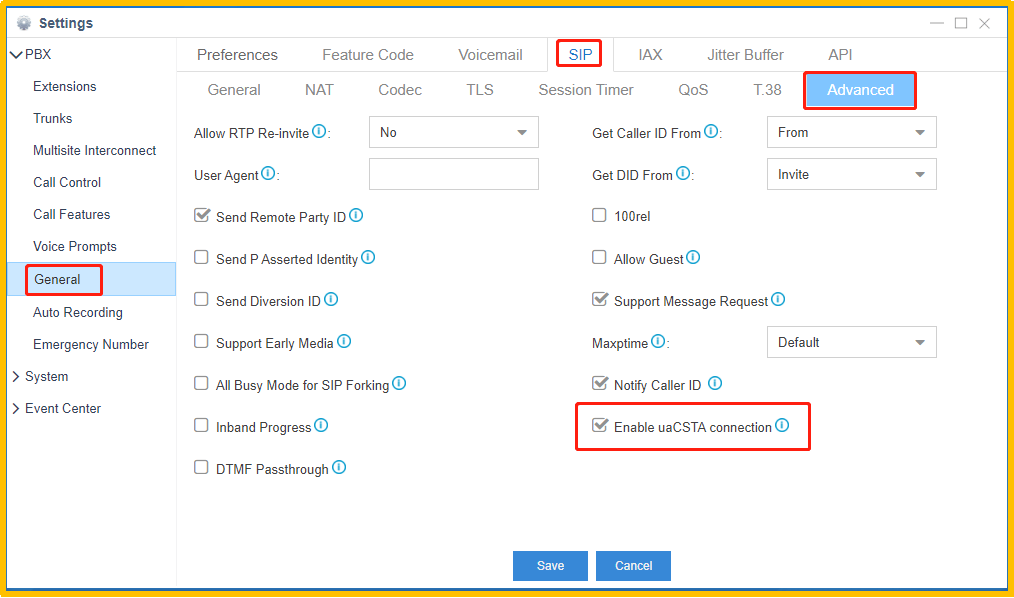 2.Log into Linkus Desk Client -> Click on the phone icon in the bottom left corner -> Select the CTI mode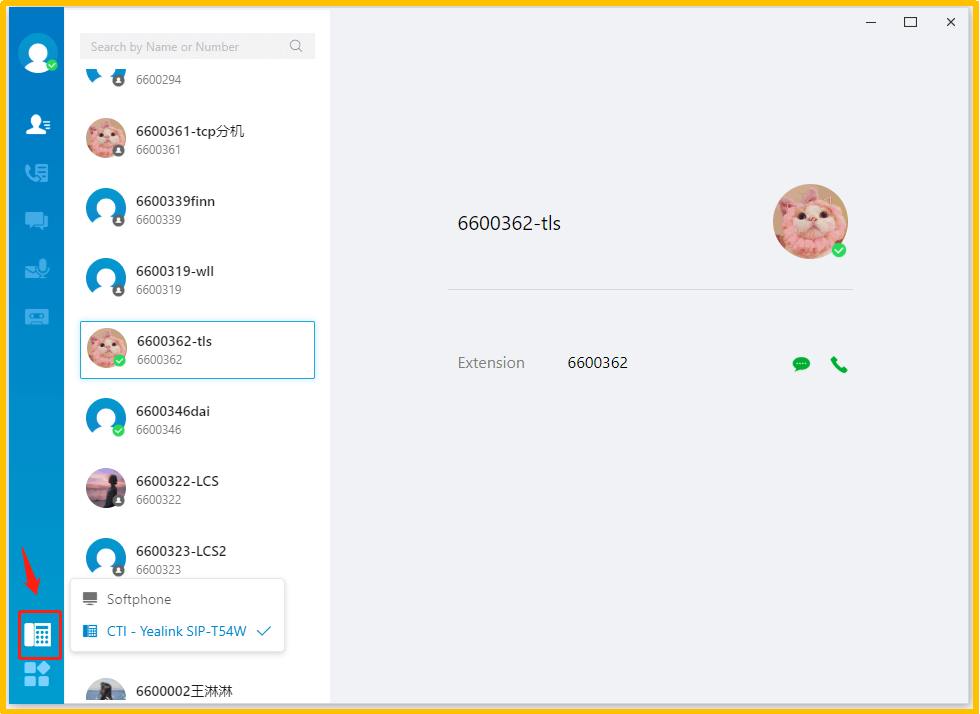 With Yeastar CTI enabled, you can operate on Linkus Desktop Client and control call operations of desk phones, such as dialing, call hold, recording, and so on.
More ways to enhance call efficiency
In addition to CTI, Yeastar Linkus UC Softphone has more features to improve your call experience and efficiency.
· Take Your Business Phone Number Wherever You Go:
Linkus turns your mobile phone or laptop into a fully-featured office extension and makes the call dial/transfer/hold/record as easy and seamless as if you are in the office.
· Native Contacts:
With the Company Directory and Contacts auto-synced to your Linkus UC Softphone, you can always find your
Contacts list with clear group division on the interface. Just click and reach your coworkers or customers
within seconds.
· CRM Integration:
Yeastar phone systems support seamless integration with Zoho CRM, Salesforce, HubSpot, Bitrix 24, Odoo, and Google Contacts as to enjoy one-click dialing, call pop-up, call journal and more right on your CRM interfaces.
· Click-to-Call, Select & Dial with Hotkey:
Simply by installing Yeastar Click-to-Call Chrome Extension on your web browser, you will be able to click to call any phone number on websites via your Linkus Desktop Client. If you need to call a contact stored in a software-based CRM, documents, or any other applications that do not support telephony integration, just select the phone number and press a hotkey combination to initiate auto-dialing from Linkus. You can virtually select to dial any phone number appearing on your computer screen.
Start improving your call efficiency with Linkus now: