BACK
Yeastar Native Contacts Feature: What's the Benefits and How to Use
5.6 min read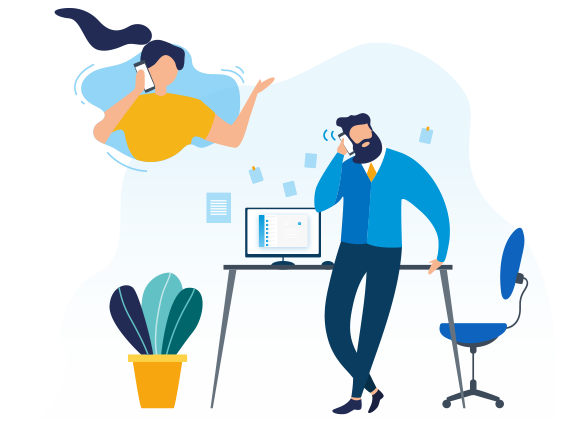 When was the last time you memorized a phone number? Thanks to smartphones and the internet, you can stuff hundreds of numbers and email and mailing addresses into your pocket without a second thought. But these contacts can quickly get disorganized as you rack up duplicate entries and miss up personal & business contacts.
Worse still, initiating business calls to those contacts often require the switching between softphone, IP phone, or other applications – if you don't have a sophisticated business telephony integration at hands.
Yeastar is here to fill the gaps.
By offering native Contacts management as part of its hugely inclusive business phone system – P-Series PBX System, S-Series VoIP PBX (S50, S100, S300), Yeastar Cloud PBX, and K2 IP-PBX – we make it far easier for SMEs to organize contacts efficiently and unify communications in one platform, freeing you from integration troubles.
How Yeastar Native Contacts Can Help Your Business:
The Contacts feature provides a free phone-system-native phone book in which you can easily keep details of your Company/Personal contacts, organize shared directory, sync to softphone and IP Phone*, benefit from caller ID match, and facilitate speed dial – all in one platform. With it, you will be able to:
1. Create a Central, Company-Shared Contacts List
Many businesses require a shared internal/external contact list that is accessible by all users or certain members of the organization to streamline resources and facilitate business tasks. For example, a manager of a car dealership might require to import and share a list of vendor and manufacturer support numbers to all its sales reps.
Yeastar fulfills the needs with an intuitive Contacts management console on the PBX's web interface. The administrator can easily create or import a list of Company Contacts and designate privilege for certain extension users to access/manage the list. The details of each contact entries could include Name, Company, Email, Address, and up to 9 numbers for you to efficiently distinguish business/personal/mobile/desk/home/fax number and streamline the management of contact details. Better yet, all the new intakes, whether it be the add, delete or update of the entries, will be automatically synced to the users with permission in real-time, ensuring that your employees are always up-to-date.
In addition to the Contacts management console on PBX's web interface, individual users with permission could also manage Company Contacts on their own Linkus Desktop/Mobile Client, providing ultimate ease of use especially for those on-the-go.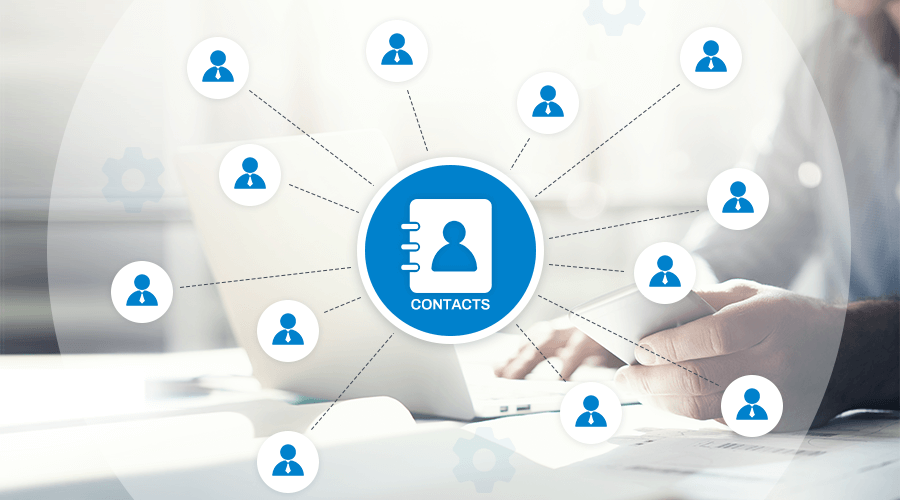 2. Build Exclusive Personal Directory for Speed Dial
Contacts are a vital business asset and having an extension-exclusive contacts list not only helps individuals to customize their own work bucket, avoid a long list of unneeded entries, facilitate quick dialing – but secure the entire business from contacts leakage in a larger scope. Yeastar native Contacts features grant you with such power.
Apart from the shared Business Contacts, individual extensions are allowed to create and manage Personal Contacts exclusive to themselves. They can easily manage their own list on the PBX web interface or their Linkus Desktop/Mobile Client. The list will be auto-synced across all endpoints of the extension (Linkus Desktop/Mobile Client, IP Phone*, and PBX web interface), so users can search and connect with customers easier and faster, either via direct dialing on Linkus or via the Select & Dial with Hokey feature of Linkus Desktop Client, eliminating the need to switch back and forth between applications.
3. Empower Mobile Workers with Real-time Contact Info Access
In an era of truly mobile and portable data, Yeastar Linkus Desktop/Mobile Client equips you with the ability to effortlessly access and dial both internal and external contacts – in one place and no matter where you are.
On Linkus Mobile Client (iOS & Android), the directory is sub-divided into 3 tabs: Extension for internal company contacts, Phone for local phonebook, and Contacts for the customer contacts entries; The Linkus Desktop Client (Window & MacOS) syncs and shares the same contacts group as the mobile client, expect the mobile phone local phonebook.
With the clear group and visual presentation, mobile workers can swiftly search and reach their clients or their co-workers using the office phone system. When receiving calls on Linkus Desktop/Mobile Client, they will also be able to recognize a known caller and communicate more effectively.
Related: A Day in the Life of an Agile Worker with Linkus

4. Know Who Is Calling Before Answering
Besides allowing easy access and dialing of contacts, the Contacts feature on Yeastar PBX System enables you to match incoming calls to contact names so that callers are shown with their name, rather than their caller ID. This way you will be able to know instantly who is calling before jumping into the conversation. You can be better prepared and decide whether to answer or send the call to voicemail, which is especially helpful for the sales or support sector to make an impeccable impression on a caller and craft personalized greetings that wow.
The incoming Caller ID match of the Contacts is supported on all endpoints, including Linkus UC Softphone and desk phone (IP Phone).
5. Optimize CDR for Better Call Tracking and Analysis
Keep track of all your contact communications with clearer and intuitive call logs. No matter it's an outgoing or incoming call, as long as the call is associated with one of your Contacts, you can pull CDR with contact name matric to increase the speed and precision of call data analysis. For example, call logs pertinent to a customer can be easily sorted with name – regardless of how many numbers the contact has – and be used to analyze the customer's behavior, past call history, and preferences.
6. LDAP Phonebook on IP Phone Yet Better
Setting up an LDAP phonebook requires expertise and is not easy. What's more, the LDAP phonebook is solely for the usage of IP phones. The Yeastar native Contacts, when using with IP phone*, will display a known caller's name on the screen; it also unifies contacts for Linkus UC Softphone, providing streamlined contacts management.
7. Ease of Use Is Paramount
Providing the right balance between practical functionality, usability, and simplicity, Yeastar native Contacts feature boasts rich features to maximize the ease of use for both PBX admin and extension users. The followings are some highlights.
Save Time with Contacts Import & Export
Both PBX admin and extension user can import and export Contacts info to the Contacts via PBX web interface – if they have the permission to manage the Contacts list.
Better Security with User Privilege Control
PBX admin can decide who to manage, who to view, and who cannot access the shared Company Contacts with the hierarchical user privilege control. And Personal Contacts are open only to the individual extensions.
Swiftly search Contacts with Name, Email, or Phone number, or group of contacts with Company Name in Linkus Desktop/Mobile Client or PBX Web Interface. Just enter a word or a number in the search field and search.
Auto Sync Contacts on Multiple Devices
Every contact update will be automatically synced between the PBX web interface, Linkus Desktop/Mobile Client, and IP Phone*.
Reach Contacts Easier the Way You Like
The consolidated directory on Linkus joins the PBX's robust telephony capacity to enable users to quickly reach Contacts from their computer desktop or mobile phone – within a simple click. For users who prefer a physical desk phone experience, the Yeastar Linkus Desktop Client also supports CTI mode that makes it possible for users to remotely control the calls to/from their desk phone and enable click-to-dial, hold, mute, transfer, and more other remote call control operations on the PC, which simplifies the call operations without sacrificing desk phone calling experience.
*The IP Phone support for Yeastar native Contacts feature now only includes compatible IP phone models from Yealink.
How to Configure Yeastar Native Contact Feature
Configure and manage the Contacts feature on Yeastar PBX system is a piece of cake. Here are step-by-step configuration guides and a common feature FAQ to help you get started in minutes.
Experience the Feature Now
Upgrade your Yeastar PBX System and Linkus Mobile Client to the latest version to experience and embrace all the benefits of the native Contacts management!
Not having a Yeastar PBX System yet? Start for free with Yeastar Cloud PBX 30-day free trial. No credit card required. No long-term commitment. You can make full use of the free trial to experience how the feature work in Yeastar PBX System and access Yeastar full Unified Communications Solution in no time!