BACK
Grand Hotel Olimpo Migrates to Modern VoIP with Yeastar
3.5 min read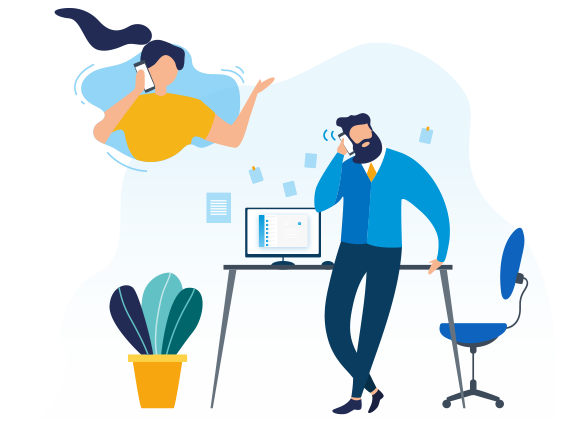 The hospitality industry always seeks better solutions to increase staff responsiveness to customers, in order to attend enhanced customer satisfaction. And advanced VoIP solutions with rich add-on hospitality features and resilient failover can't be even more beneficial to facilitate communications and reduce operational costs.
To achieve the highest level of efficiency and improve its customer services, Grand Hotel Olimpo, a 4-star hotel in Alberbello, Italy decided to migrate to a resilient IP system. It looked to Yeastar IP based hotel solution and found it a breath of fresh air. The transition towards VoIP was seamless. And the additional features delivered by Yeastar Hotel App has made high-level customer service easier than ever.
Background
Grand Hotel Olimpo is a 4-star hotel in Alberbello, Italy, ideal as a basis for discovering the territory of the province of Bari and the Murge. This 31-room, 4-star hotel has two meeting rooms, two restaurants and numerous services that complete the welcoming proposal. These services include 24h reception, free wifi in common areas, airport shuttle and more.
Objective and Challenges
With a previous analog PBX nearing the end of life, Grand Hotel Olimpo wanted a new generation PBX that could tick all the boxes. To slash telephony costs, it had upgraded its PSTN line to VoIP line, but the old PBX wasn't built for the VoIP. The new system should have the ability to integrate various phone lines and be fully compatible with its analog phones dispersed in 31 hotel rooms and offices. Besides, the Hotel owner also wanted the new system to address some hotel needs, like guest management and phone line failover, so as to help streamline hotel operations and improve work efficiency. Its minimal requirements can be summed up as follows:
Seamlessly integrate with existing analog infrastructure
Be equipped with additional hospitality features for hotel management
Deliver mobility for hotel staff to remain productive anywhere anytime
Offer resilient 4G failover to minimize business downtime
Solutions
Considering the requirements, A.r.t.e. srl, Yeastar partner in Italy, introduced Yeasatar IP based solution that satisfies the requirement of hospitality industry and it was soon adopted. The long lines of hospitality features delivered made the solution a perfect fit.
One Yeastar S100 VoIP PBX and 3 Yeastar TA2400 FXS gateway were deployed in the hotel to replace the outdated phone system and bridged the gap between VoIP and analog network. And to offer a solid 4G LTE failover solution, one 4G module was also configured in the Yeastar S100 to allow users to make and receive calls when fixed-line broadband is not available.
For the hospitality functionality, thanks to the Hotel App on Yeastar S-Series VoIP PBX, advanced hotel features like wake-up calls schedule and check-in & check-out service can be simply managed through the Web interface. In addition, hotel staff can also remain connected while on the move with Linkus UC softphone.
Solution Highlights, Results, and Benefits
1. Cost-effective Transition to IP Based System
The versatile Yeastar S-Series PBX utilizes analog and IP phones and provides PSTN, E1/T1/PRI, BRI, GSM/3G/4G, and VoIP connectivity to lower communication costs. Its perfect interoperability with hotel phones makes the transition process lightning fast. This also helps the hotel to save additional investment as all existing analog phones being preserved. Besides, S-Series PBX delivers a complete range of standard VoIP features without extra license fees: auto attendant, call recording, time condition and etc. All are easy to configure with intuitive web-based graphical interfaces. This helps businesses to embrace and utilize VoIP technology easier and quicker.
2. Robust Hotel App with Add-on Hospitality Features
Yeastar S-Series VoIP PBX integrates advanced hospitality features with the robust Hotel App in its App Center. Navigating through the intuitive Web GUI of the hotel app, front desk executives can now easily schedule wake-up call services with personalized greeting prompts, manage the booking, and monitor room status within clicks. They can also fetch telephony and minibar charges to run personalized billing report for customers when they check out. Besides, advanced features like call rate settings and holiday settings are also provided for customized hotel pricing strategies. More business-enhancing features of S-Series PBX Hotel App can be learned here.

Figure 1. Room Management on Yeastar Hotel App
3. Resilient Network with 4G LTE Failover
 Accident happens. Having your network down for even a short period of time can cause your business to suffer. To avoid this from happening, a 4G LTE module that enables 4G cellular data on SIM card can be easily installed on S-Series VoIP PBX to deliver essential internet continuity option. When your primary internet connection goes down, the outages will trigger a seamless transition to the 4G LTE wireless backup. This helps minimize your system downtime and save you from unexcepted loss.


Figure 2. Yeastar 4G LTE Failover Solution
4. Enhanced Connectivity between Staff Members
Yeastar S-Series VoIP PBX with its robust Linkus UC Softphone empowers hotel staff with great mobility. With Linkus mobile client installed on the staff's mobile phones, ever hotel workers – concierge, housekeeping, and operators, are now seamlessly connected while on the move. They are equipped with as much of the functionality that the desk phones have. Features include call transfer, call recordings, enterprise directory and etc. This allows hotel staff to stay operational anywhere and deliver an exceptional guest experience with the shortened response time.
Checklist 2020 Checklist Before Upgrading Your Hotel Phone System